EWE Studio's Aura Stone Lamp Takes Cue From Religious Objects
Created by Mexico-based EWE Studio, Aura Stone Lamp is a naturalistic lighting fixture to bring an organic touch to any interior. Highlighting a series of organic colors and textures, this rugged lamp rests on a Texontle volcanic rock base and the lampshade has been carved into a series of semi-circle forms inspired by religious elements, places, and objects of worship.
To be precise, the Aura luminaire includes four semi-circle shapes, which remind us of the arches of churches and altars from colonial times. These lamps are handcrafted out of white onyx and perfectly fixed at 4cm distance from each other.
When the lamp is lit, you can notice a unique veining pattern within the chalcedony. This uniquely illuminated lighting fixture would be a great decorative and artistic art piece for collectors and for people who appreciate valuable prospective materials.
The lamp emits a warm glowing light that highlights its white and brownish patterns, creating an inviting visual appeal. The Aura stone lamp has been designed to display at the Recover/Uncover exhibition at the MASA gallery. If you're someone who admires rare rock formations and often look for ways to make them part of your home, it's indeed one of the great additions for your living space.
Unfortunately, there's no word on its availability yet, however, we can still admire its beauty in the given images.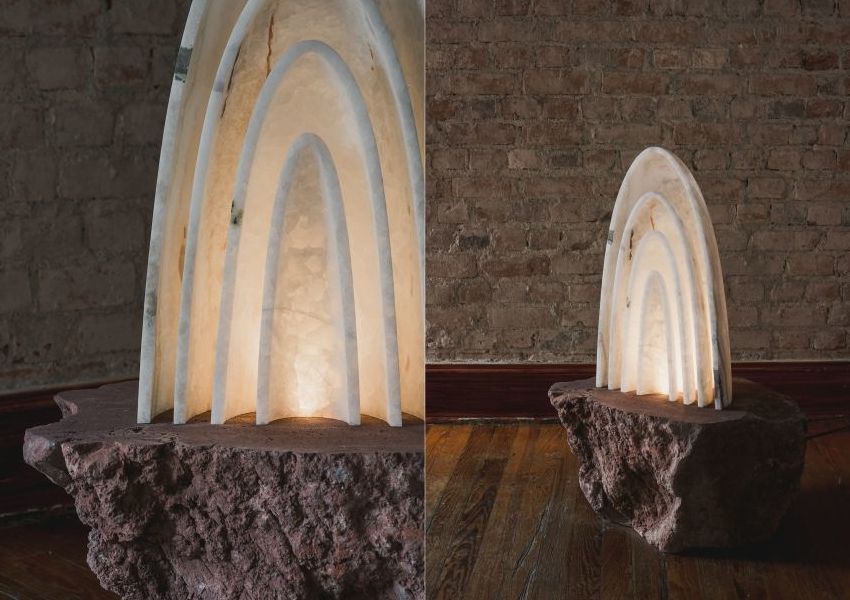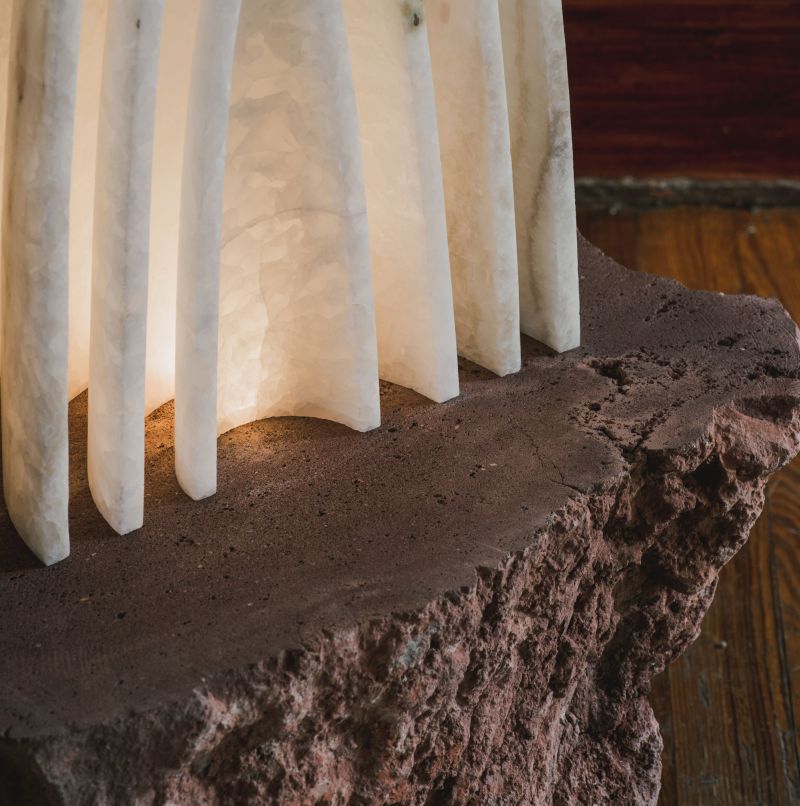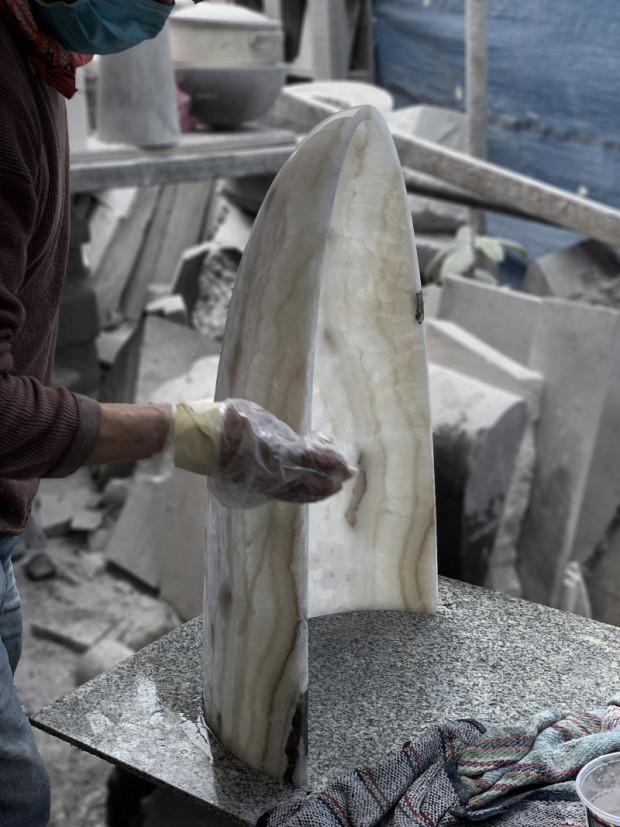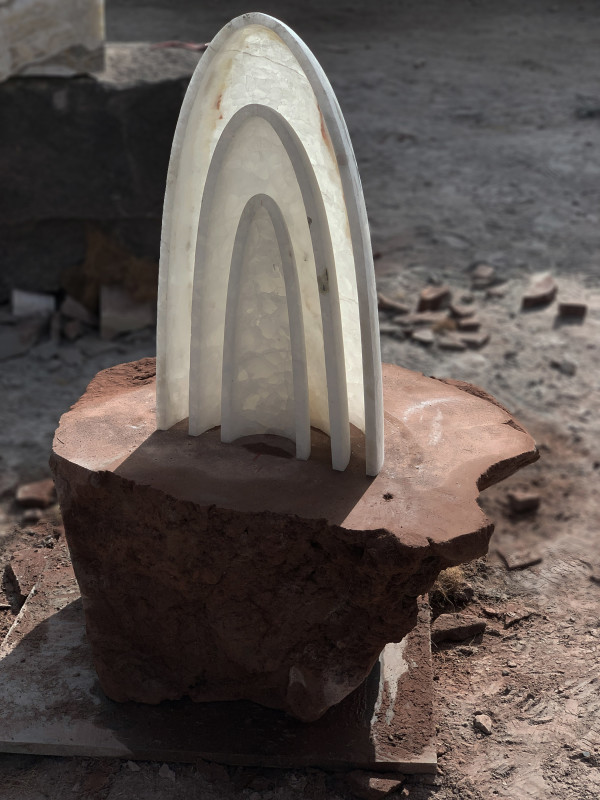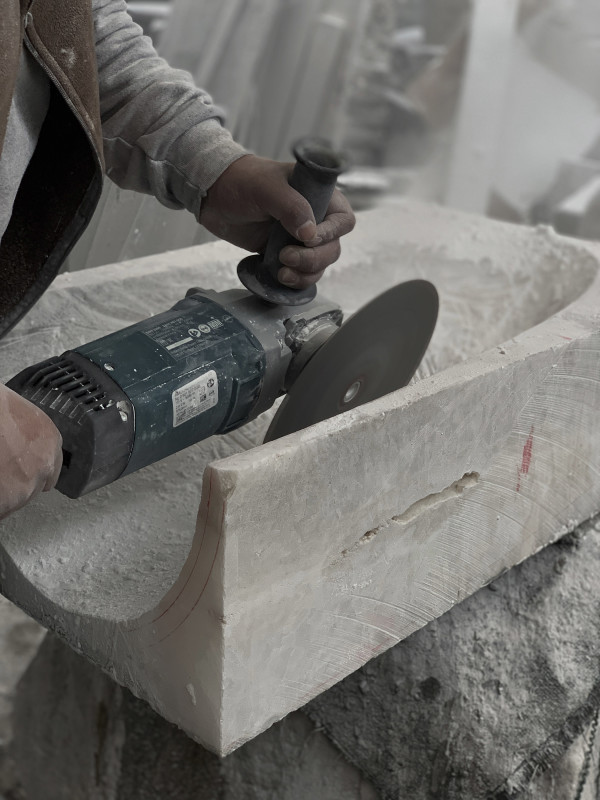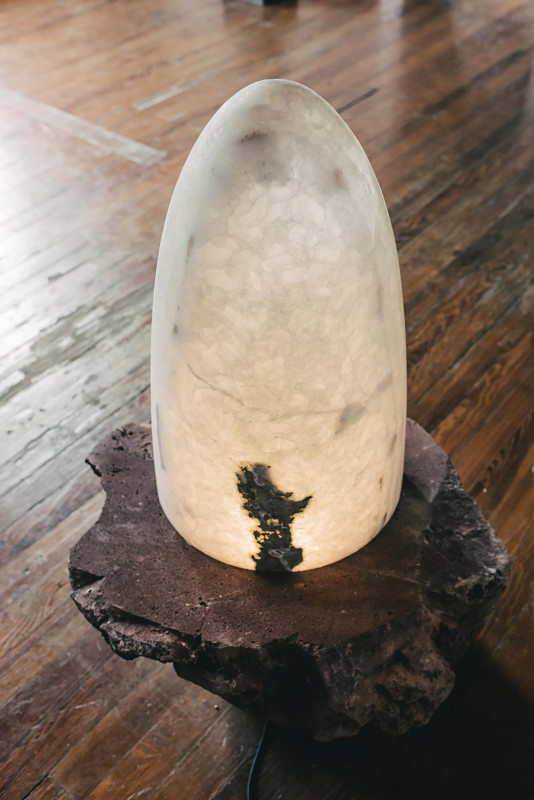 Via: Journal-du-Design