Villa Korup: Three-Winged CLT Structure Was Built in Just Three Days
Australian architect Marshall Blecher has collaborated with Danish architect Jan Henrik Jansen to build three-winged Villa Korup amid the lush green landscape of Fyn island in Denmark. The three elongated wings of this unique house were prefabricated off-site using CLT panels and weathered steel.
This prefab home is Denmark's one of the first private dwellings that's made from CLT. What makes this unconventional home interesting is that it's constructed by architects within just three days. This helped the architects to reduce the construction time while minimizing any disruption to the wildlife and landscape.
For durability, the house is clad in timber panels that were treated in a conventional manner using lye and soap to give a resilient finish to the walls. Besides the CLT cladding, the exterior of the house also boasts weathered steel panels. Over time, the industrial material of this home is likely to change its color to effortlessly camouflage it into the gorgeous forest landscape.
Furthermore, the three elongated wings include enough space for meeting the requirements of a family of six people. The three sections of the abode include bedrooms, bathrooms, and private areas, like an office. The layout of this structure enables each wing to get the view of individual small courtyards.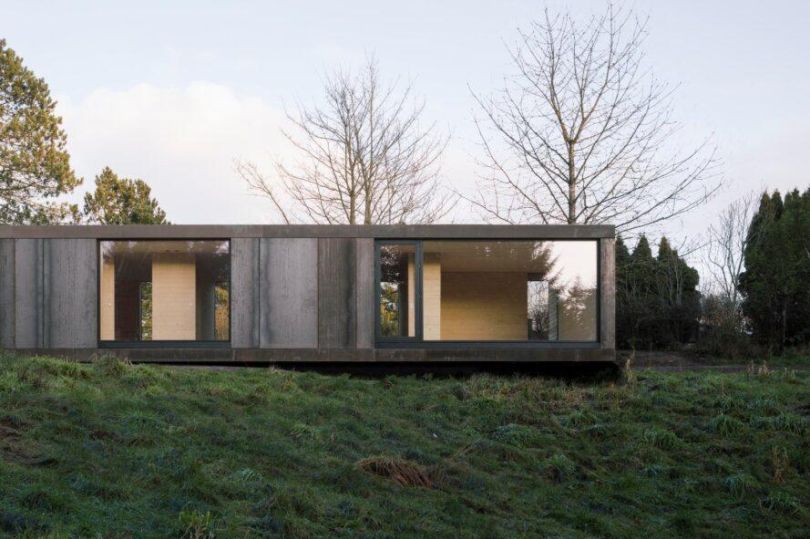 The major entertainment and social areas of the house are present where all three wings converge. The overall interior of this house is light and airy, as found in most Scandinavian houses. Moreover, neutral hues and minimal furnishings were selected for the house to keep the layout open and completely clutter-free. All across the house, you can see ample glass walls, including sliding glass doors, as well as open living spaces to connect with the outdoors. This way the house enables inhabitants to remain in touch with nature while enjoying amenities in the comfort of their home.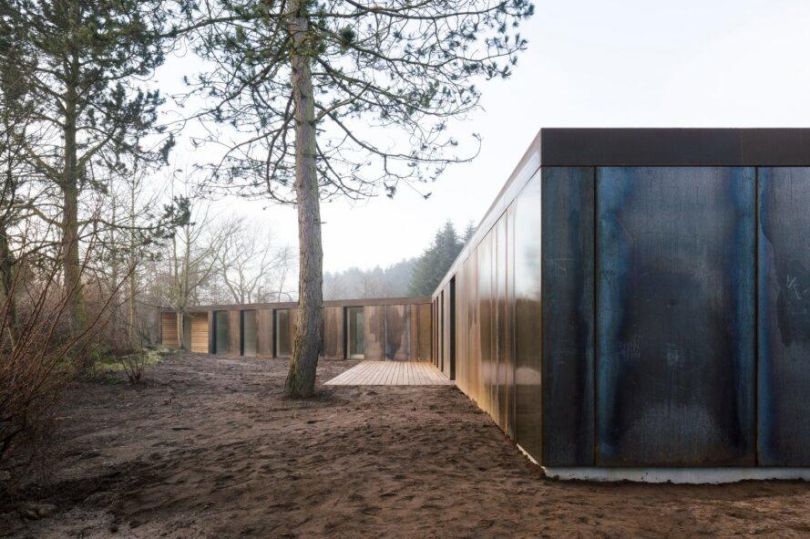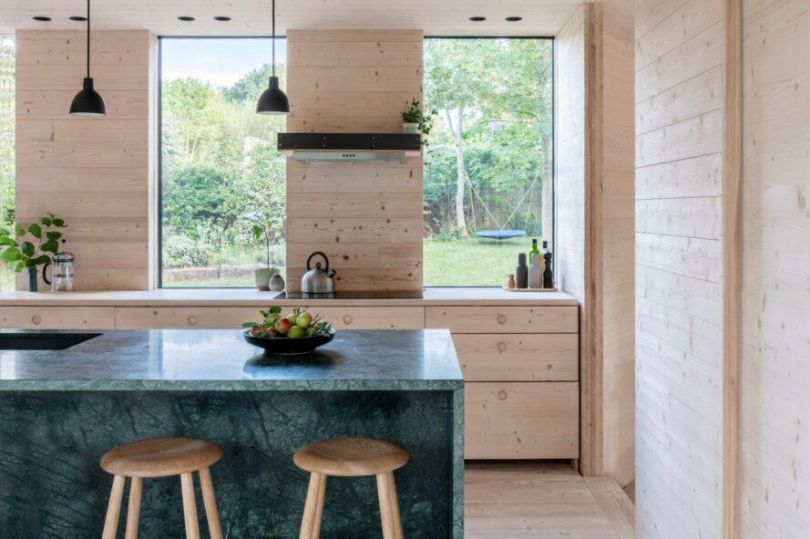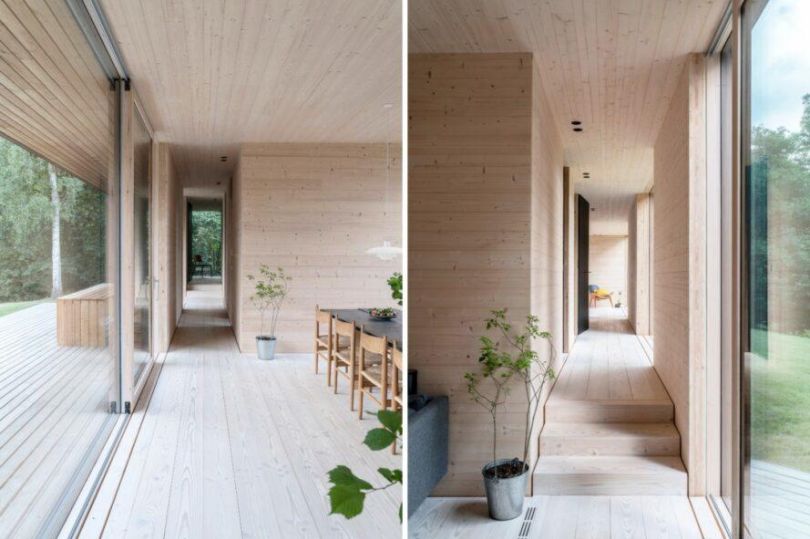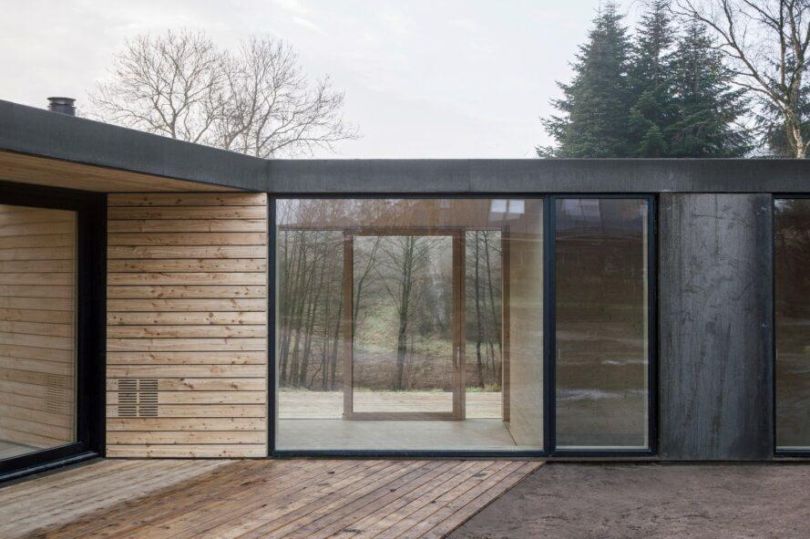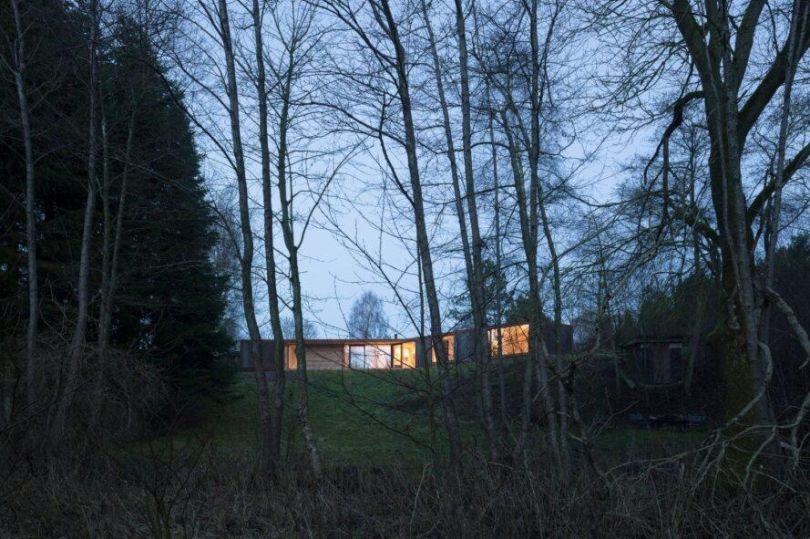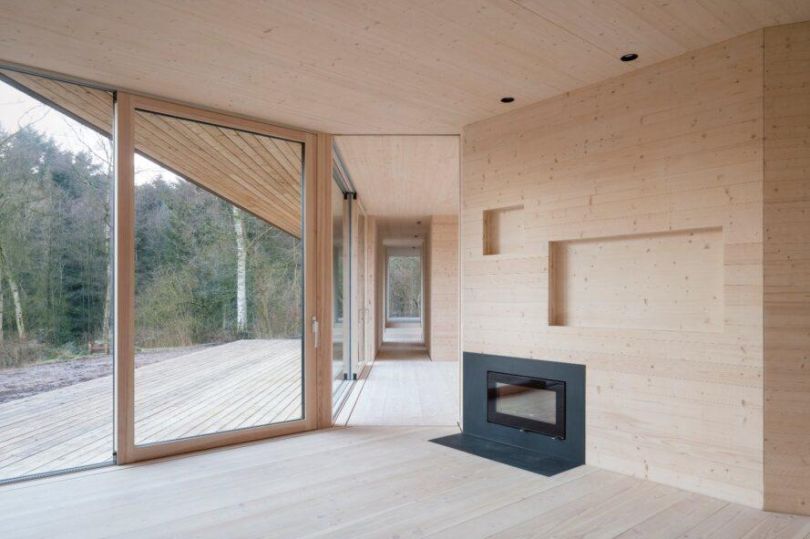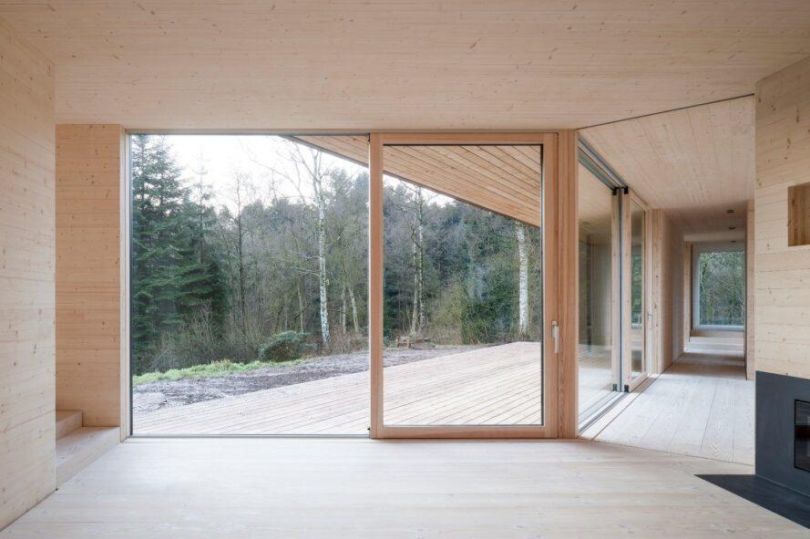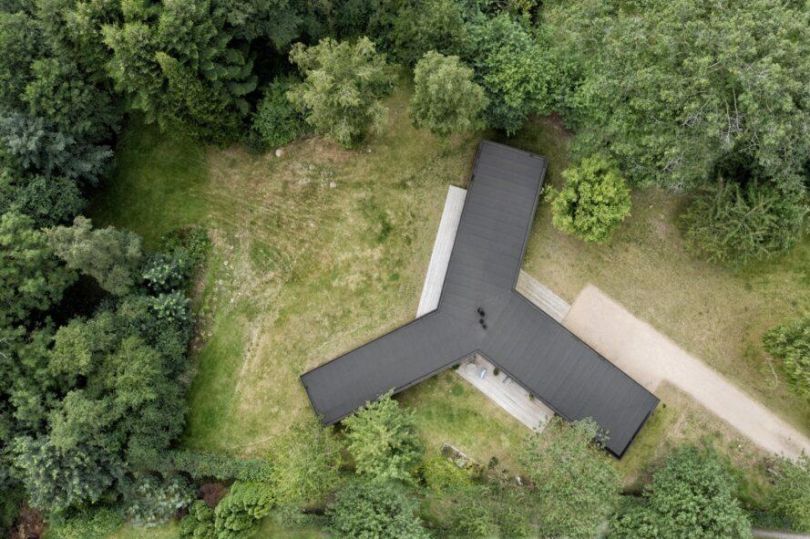 Via: Wallpaper