T Sakhi Creates Venetian Murano Glass with Recycled Metal Threads
Beirut design studio T Sakhi has handcrafted two unconventional Venetian Murano glass tableware ranges. Named Nomads and Tasting Threads, the textures glassware collections are made from recycled metal threads and powder.
Tessa and Tara Sakhi, founders and sisters, have collected copper, aluminum, brass, and other metal power from waste factory streams in a nearby area. It's amazing how wonderfully they incorporated metal debris into each colored and transparent glass pieces.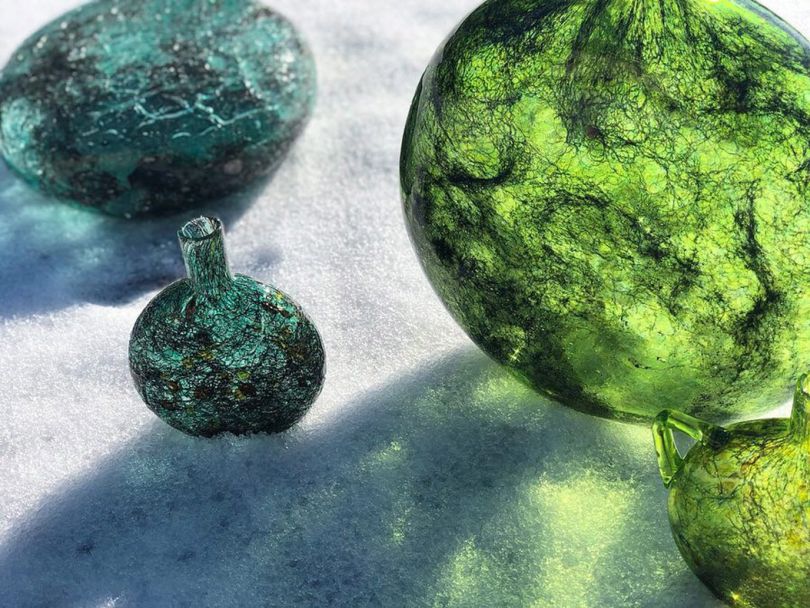 While the Tasting Threads boasts a glossy effect, the Nomad collection highlights a craquelure effect. These different collections are the result of an advanced sand-blasting technique for creating a rough finish.
Each piece in the collection has been named after a human emotion or virtue: Dalia (faith), Isra (wisdom), Frea (infidelity), Kalla (beauty), Hera (vengeance), and Mayra (rebellion).
The Lebanese-Polish designers' tableware collection contains a series of short and long colorful glasses. The collection also includes flat plates, small shot glasses, and deep bowls. This glassware collection is designed daily use to bring people together, enabling them to share wonderful moments and interact over food and beverages.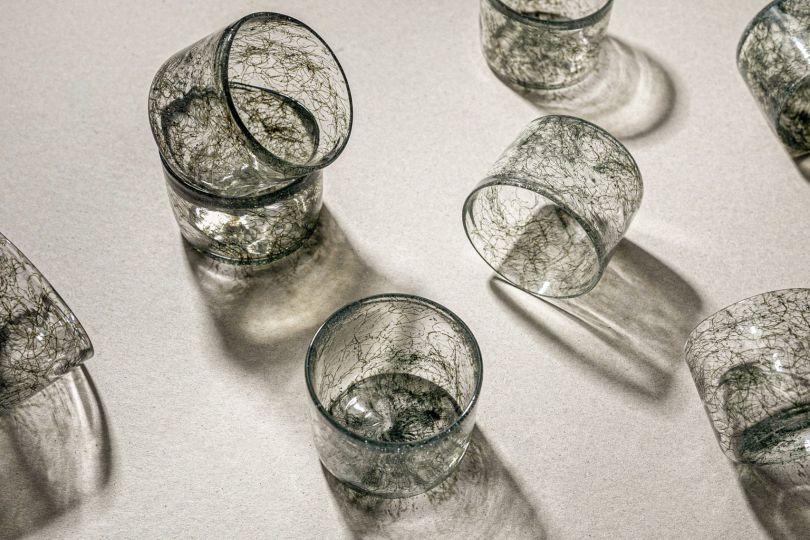 Each glass unit is coloured in various bright hues that appear like precious stones – ranging from amber, cobalt, and ruby to amethyst and alexandrite. The handcrafted glassware reflects the fusion of two different Mediterranean cultures. The designer duo collaborated with Venice-based local craftsmen for sculpting the Murano glass into pieces that are reminiscent of traditional Lebanese shapes.
Besides these two collections, the designers also wanted to release a third collection along with Tasting Threads and Nomad. But the launch was postponed because of the COVID-19 pandemic, which resulted in these furnaces being closed in the city of Venice.
When launched, this third series will be called "I Hear You Tremble" and it will of extra-terrestrial glass pieces. It will also incorporate metal waste, however, each glass piece is made with a distinct technique to create stone-like formations. Find out more information on the design studio's website.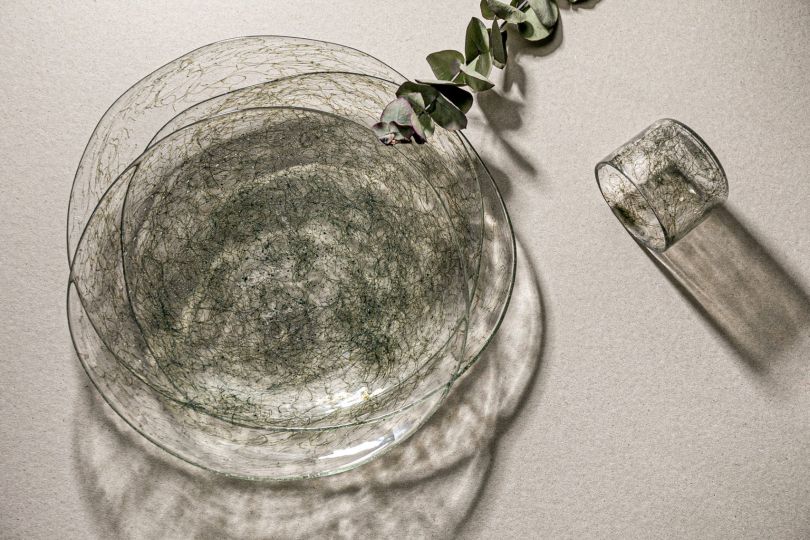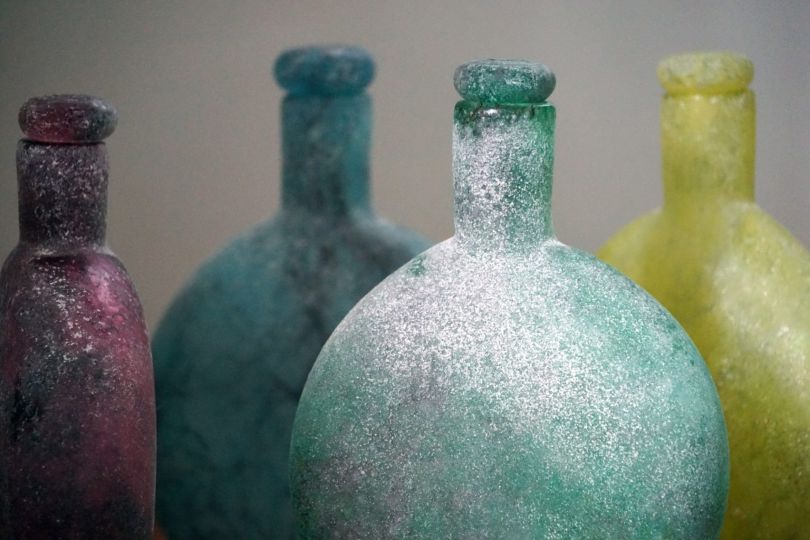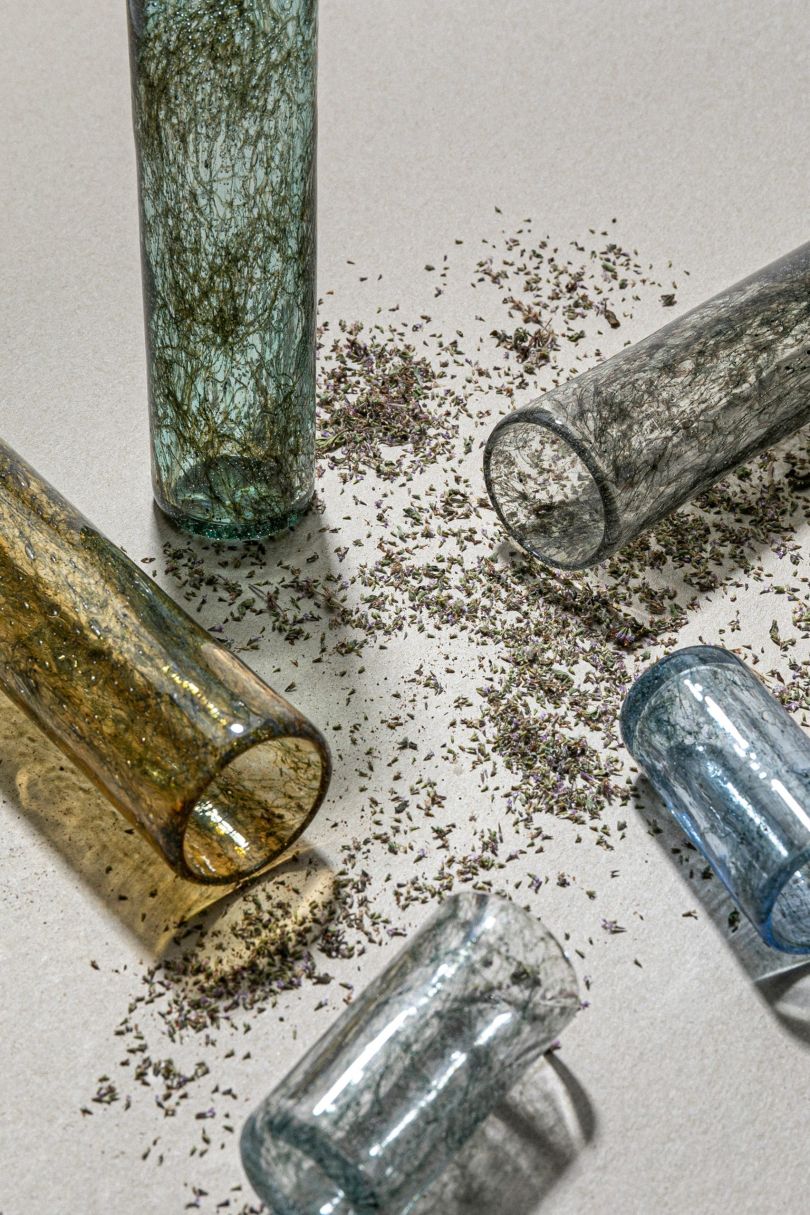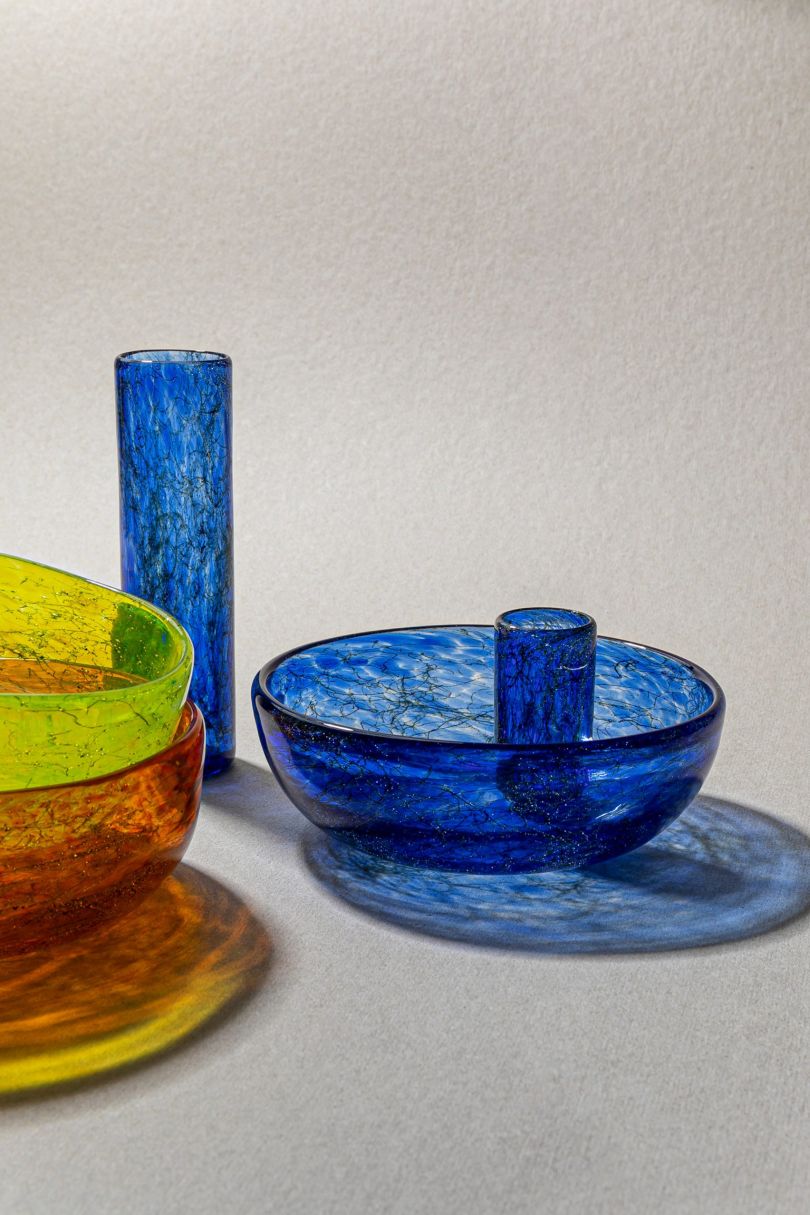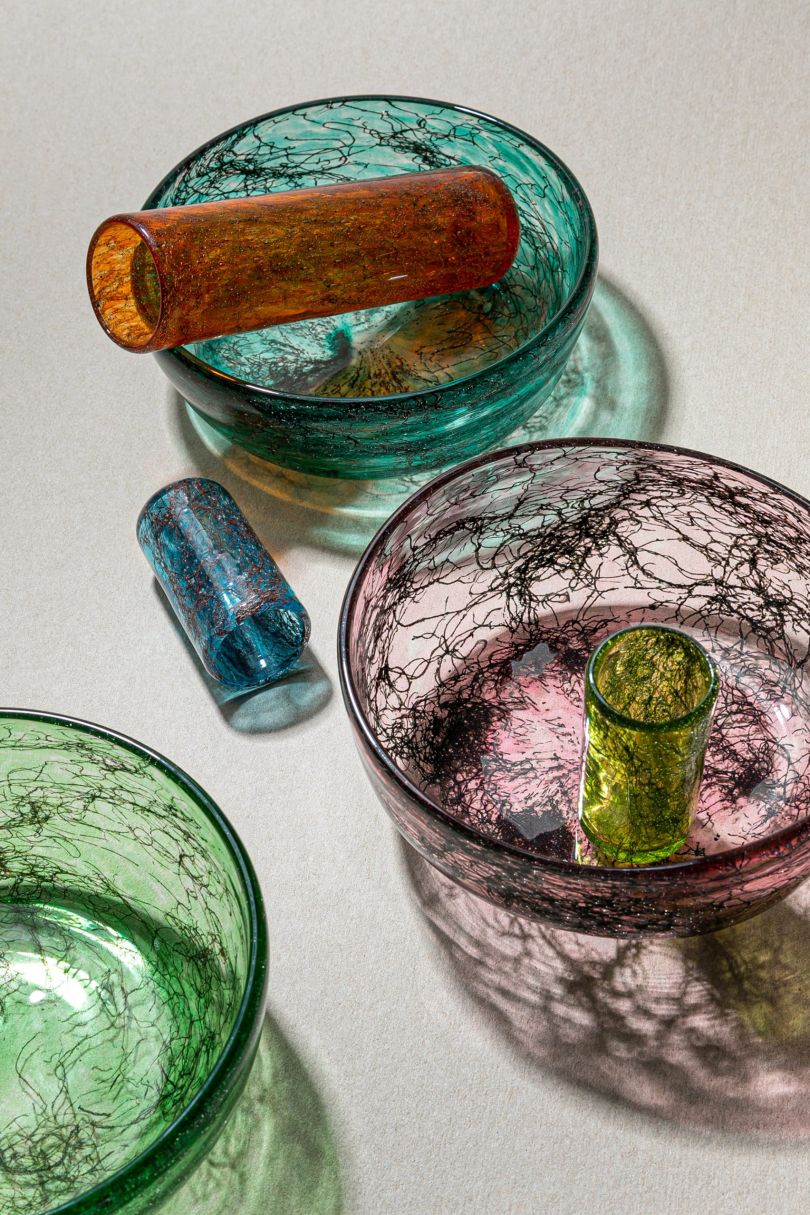 Via: Trendhunter