Flair Chair: Wall-Mounted Chair Eliminates Need for Traditional Public Benches
Keeping in mind how much space does the public benches consume on the streets, designer Thomas Gossner has come up with a minimalist solution. The designer has created an ultra-flat, wall-mounted chair called Flair to transform the outlook of how public seats could appear and function. This public seating can be accessed whenever needed by anyone, and discarded when not required – and not at all abused by people for sleeping on it.
It is made from a polypropylene sheet as part furniture, part origami, and full creativity project. The name Flair is a portmanteau of Flat and Chair. The seating portion is suspended on a wall like a hammock with the help of hooks and rivets at its rear, allowing the furniture piece to hang on the wall just like a painting. The wall has three rivets sets – one is static, and the other two enables you to hook the chair in a comfortable seating position when opened and it's put away with minimal interaction, when not in use.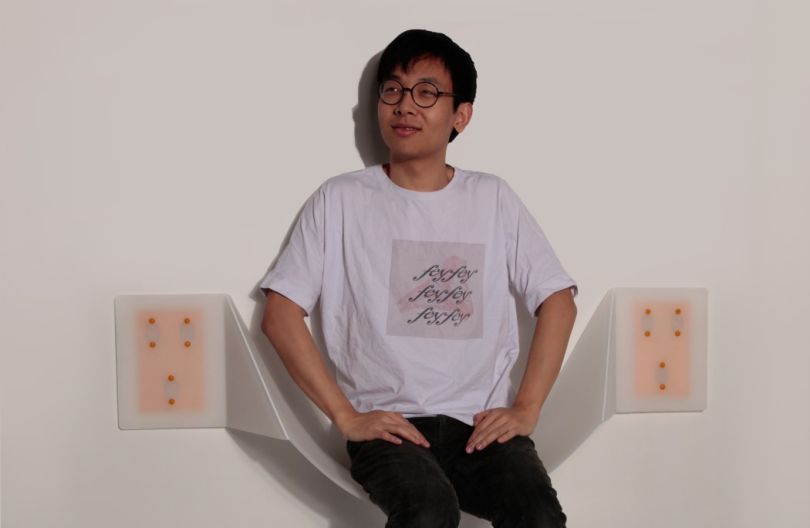 When closed, this wall-mounted chair hangs flat against a wall, nearly hidden from the sight – all thanks to the translucency of this furniture piece. When opened, it accommodates one person while adjusting to their curvature, juts like a hammock. The shape of this seat only allows users to sit on it and discourages sleeping, unlike the conventional public benches.
Aside from being one of the lightest chairs we have seen so far, cleaning of this wall-mounted chair is very easy using a piece of cloth and dusting off in a singular motion. The 'Flair' chair is perfect outdoor furniture for public spaces and also to save extra space on city streets while maximizing the area where citizens can sit all day long. Find more information about Flair on the designer's official website.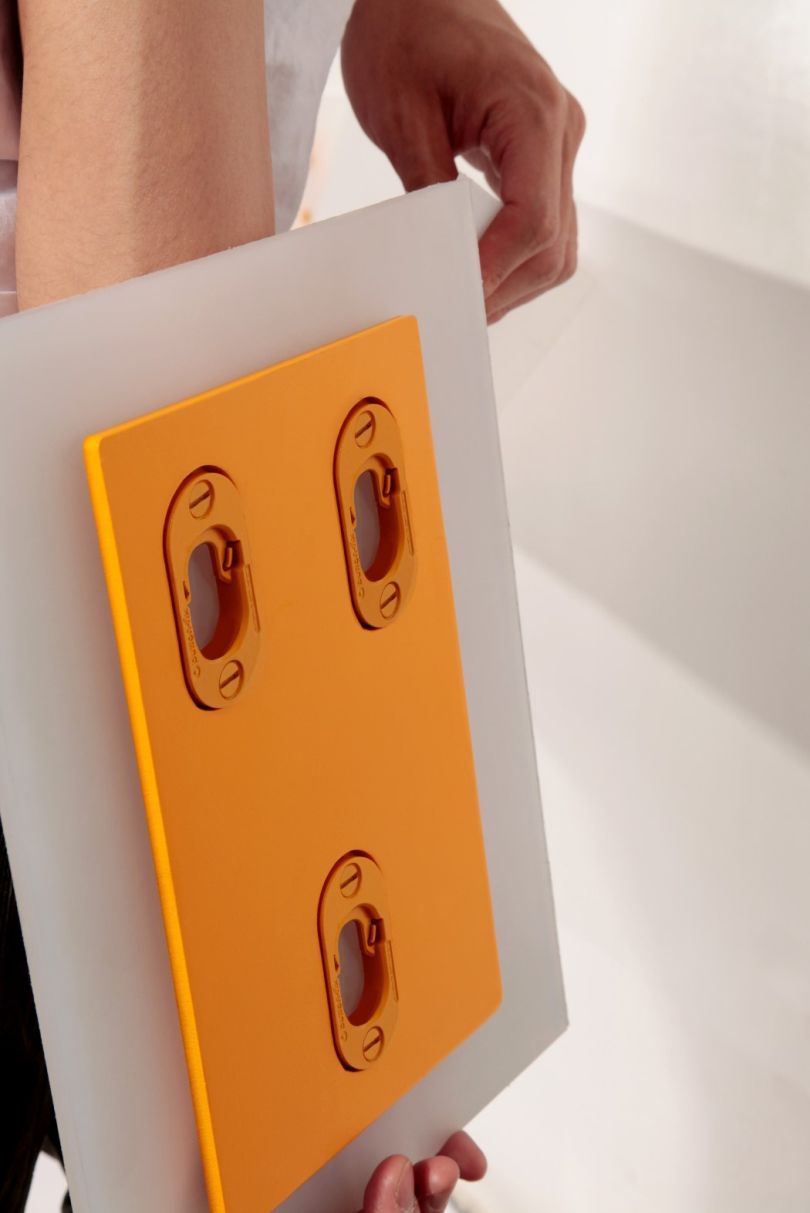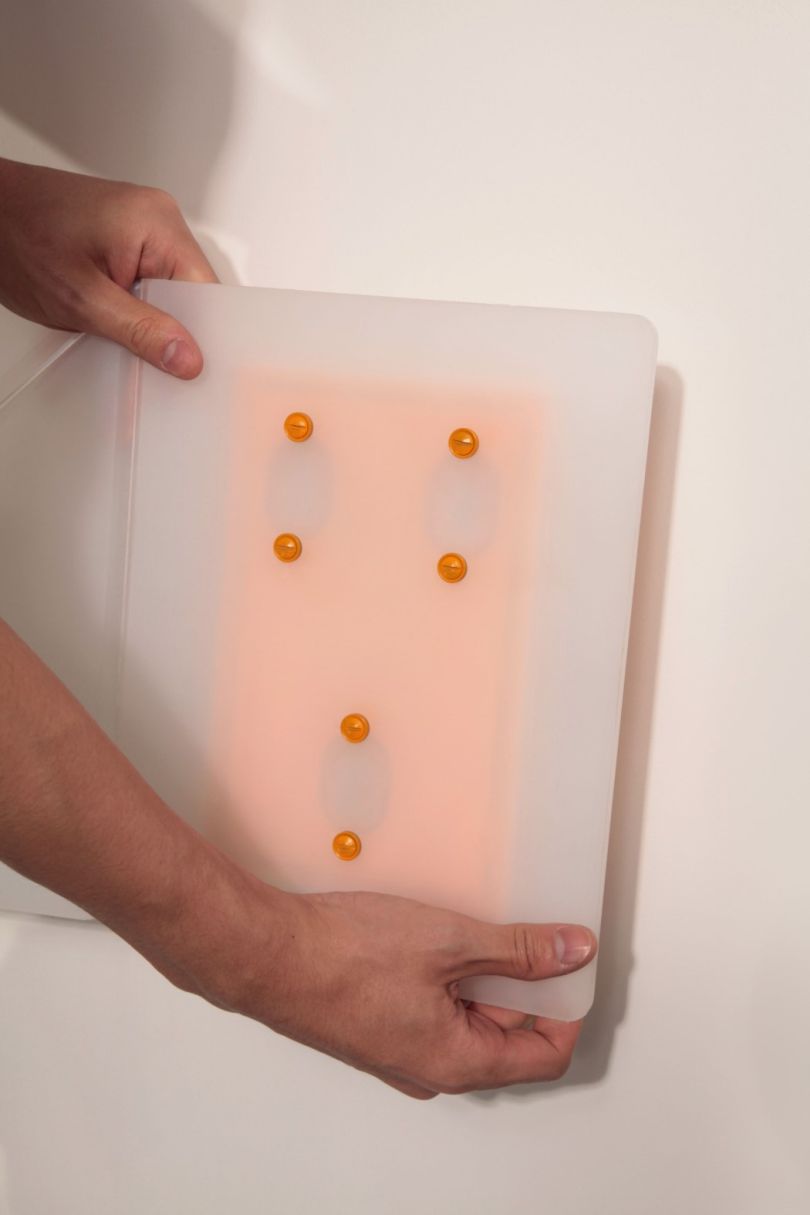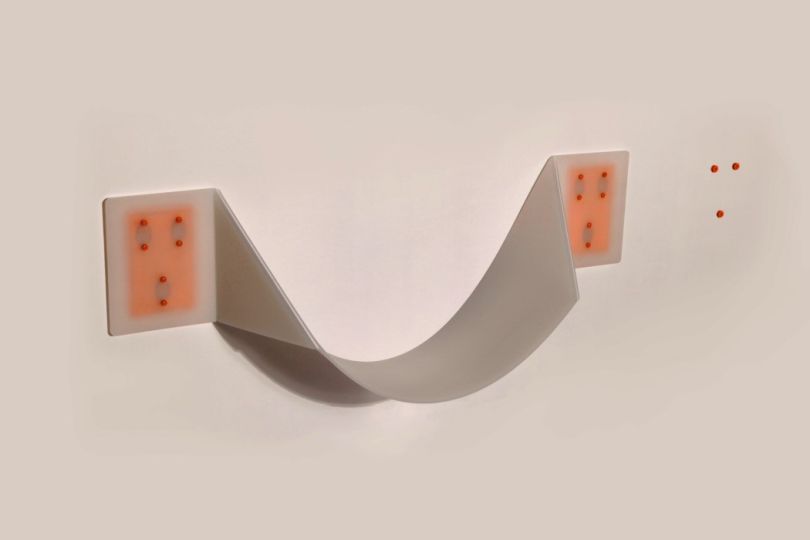 Via: Yankodesign