Solar-Powered ShadeCraft Suntable Can Play Music & Charge Your Phone
ShadeCraft Robotics has come up with a new solar-powered Suntable that's designed to be more than a piece of furniture. This outdoor table comes integrated with Bluetooth speakers by JBL and also has wireless charging capabilities.
Being powered by sunlight, the table doesn't need to be plugged into an electric socket for charging by the grid. All you need to do is place it in any sunny area outside your house for letting it harness solar energy. With the stored solar energy, the device can further charge your phones.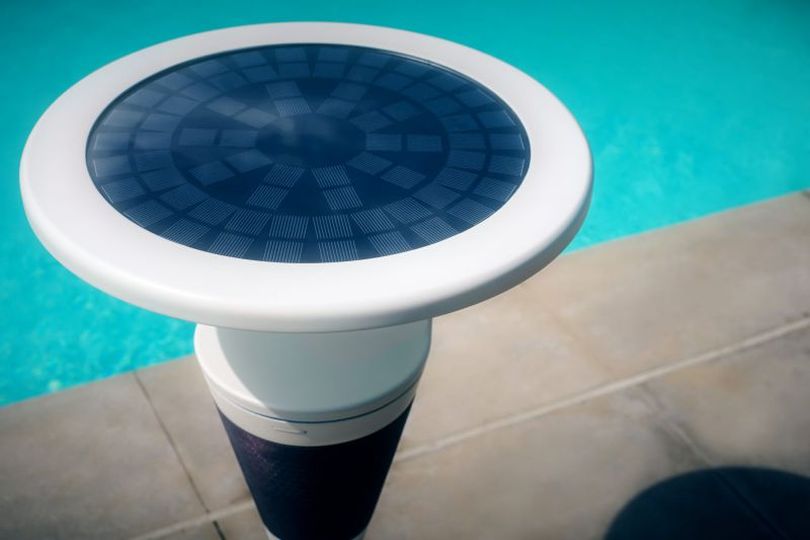 If you're relaxing and want to enjoy some music, you can even connect the table with your smartphone or any other Bluetooth-enabled device to stream soothing music. The table also features a shaded shelf for holding your phone when it's wireless charging. Plus, it also enables you to charge your phone using the USB port.
Measuring 26 ½-inches H x 15-inches W and weighing around 19 lbs, this portable outdoor table is very convenient to carry around. The tabletop has an integrated solar panel with 12-inches diameter. It is also covered with a solar cover for protecting the furniture from UV exposure.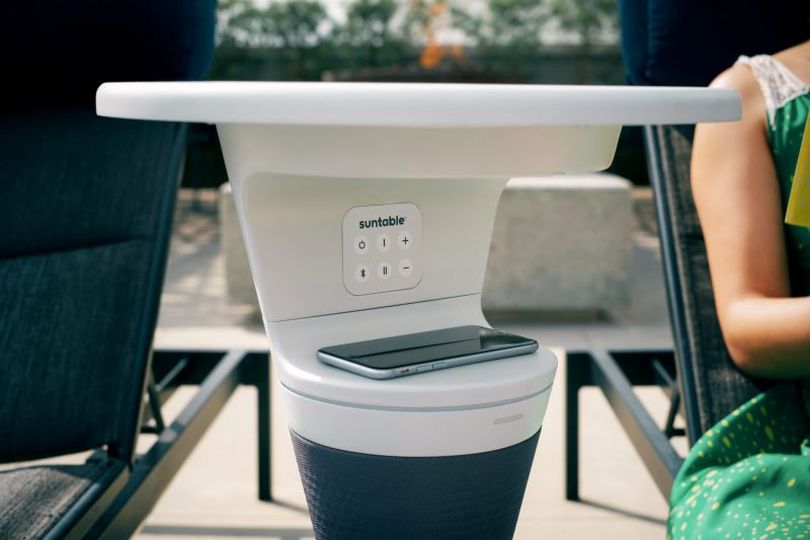 Being equipped with a lithium-ion battery, this table can charge fully within four hours via sunlight or using a charging port, if there's no sun due to rain, snow, or clouds.
Suntable is a perfect multipurpose outdoor table for your balcony, terrace, patio, poolside, garden, and indoor areas with ample sun exposure. If you want this solar-powered table in your house, you can pre-order it through Kickstarter for $349 and expect the shipping by August 2020.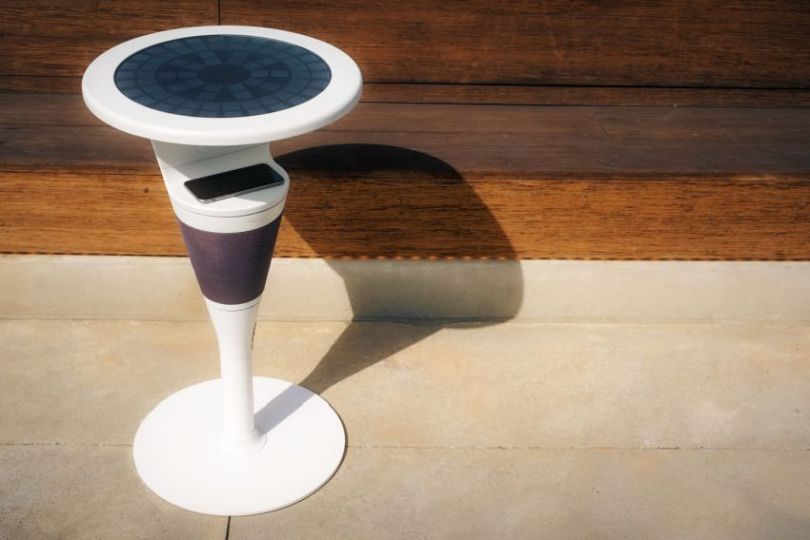 Source: Kickstarter