Wall-Mounted Vadolibero Genus Bike Holder Doubles as Gear Rack
Vadolibero Genus is a sleek, minimalist, and smart universal wall mount to hold your bike and also serves as a gear rack. The solid oak mount can easily blend with any ambiance of a room without taking up too much space, despite its high-storage capacity that blends style with functionality.
The Genus combines vertical bike rack with a functional coat rack for simple and neat organization. Moreover, it enables you to show off your favorite bike as part of your home interior. If you don't want your bike to keep resting in a garage and collect dust, it's best to get your hands on Vadolibero Genus to display it proudly in your living room.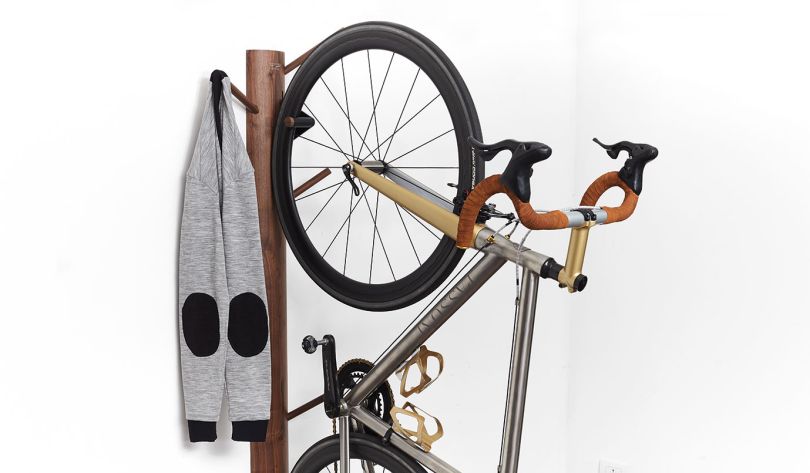 Weighing 5 kg and measuring 165cm (height), 12.5cm (width), 4.5cm (depth), this bike holder can carry up to 35 kg weight that's enough to handle even the heavy mountain bikes or eBikes. For mounting your bike onto the Genus, all you need to is is lift it upright on its back wheel and attach its front wheel to the top wheel hook.
This vertical bike rack is designed to resemble a tree branch with its own purpose. The seven branches away from its central trunk are for holding your gear in a simple yet aesthetic way. You can hang your jackets and helmets on the top two branches. The mid-trunk features three versatile hooks for hanging your accessories, bags, caps, or sunglasses. Lastly, two branches on the bottom left are perfect for storing your cycling shoes. All the branches of different lengths for keeping your bike and accessories well organized.
Interested in this stylish bike mount for your living room's wall? You can purchase it for €640 (approx. $704).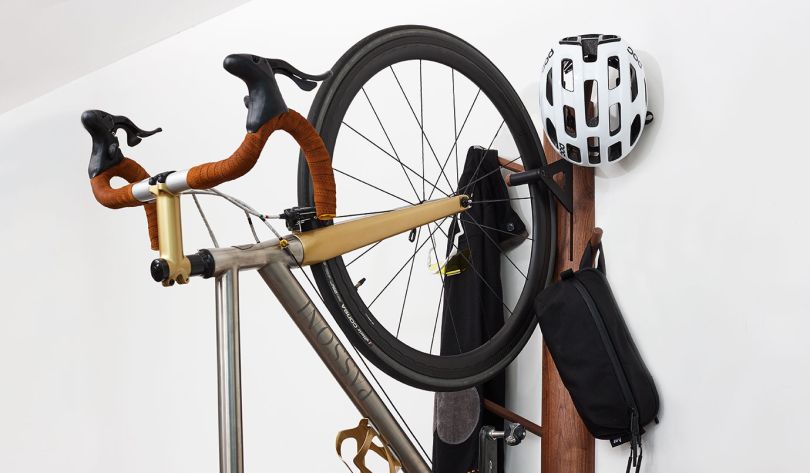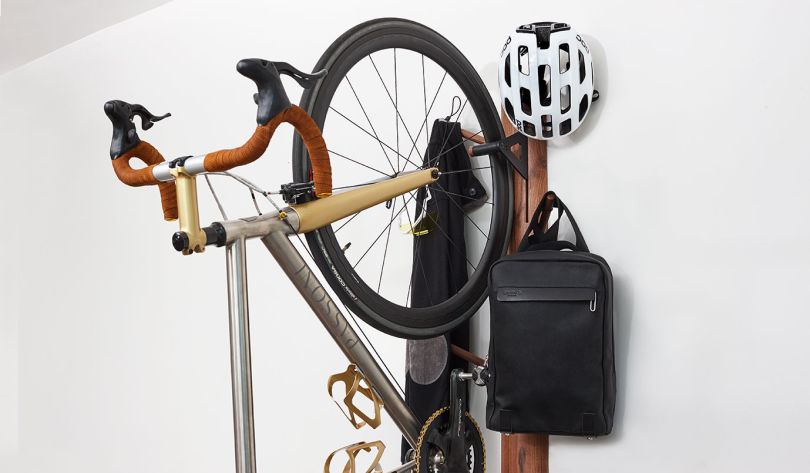 Via: GearCulture