Space-Savvy Apartment With Practical Interior & Living Solutions
Urban apartment living has open-concept spaces that work as per the inhabitants. This means that designers and architects need to work closely with homeowners for creating an ideal home that caters to their needs. But with open-plan living spaces, you don't have a separate space for doing a different activity without disturbing others.
Therefore, multifunctional room dividers are the best for such living spaces. Designed by Balaio Arquitetura, you can find many interesting design elements in this apartment to make it inspirational for anyone looking for transforming their congested homes.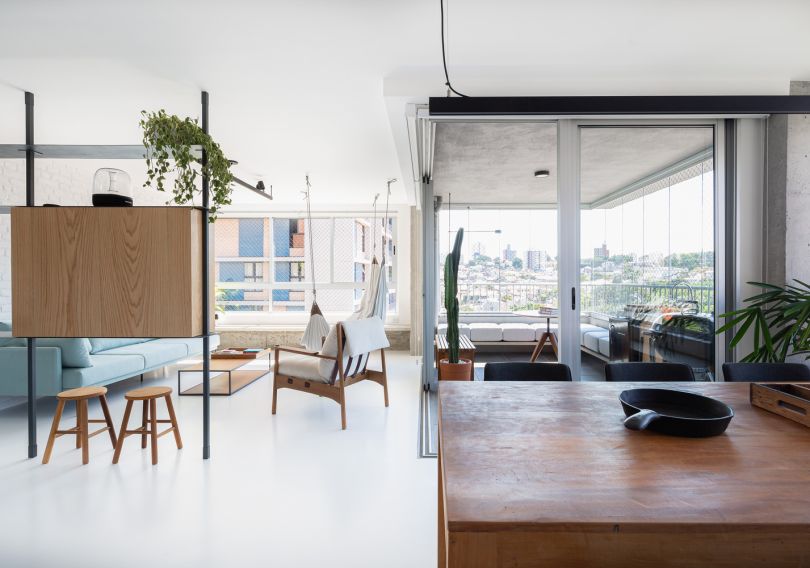 The most interesting part of this living space is a multifunctional room divider that boasts a series of open shelving for keeping decor pieces or essentials. It also contains a large wooden box in one section for providing enough space for mounting the TV while allowing inhabitants to use the opposite side of the room as a separate room or to create a visual break in the given space when homeowners enter the apartment.
To make the interior look more spacious, white is used as a dominant color with a subtle polyurethane floor to add reflective charm to the given space. Adding contrasting touch to the living space the walls are concrete and ceiling surfaces are wooden with a hint of blue in the kitchen and the balcony. There are also ample seats in the living space, like sofa, swing, and armchair, to add a whimsical touch to the interior.
It's amazing how all different elements in this apartment are brought together to maximize the small space. This apartment with the practical room divider unit is a great solution for urban living spaces where most people live in smaller homes.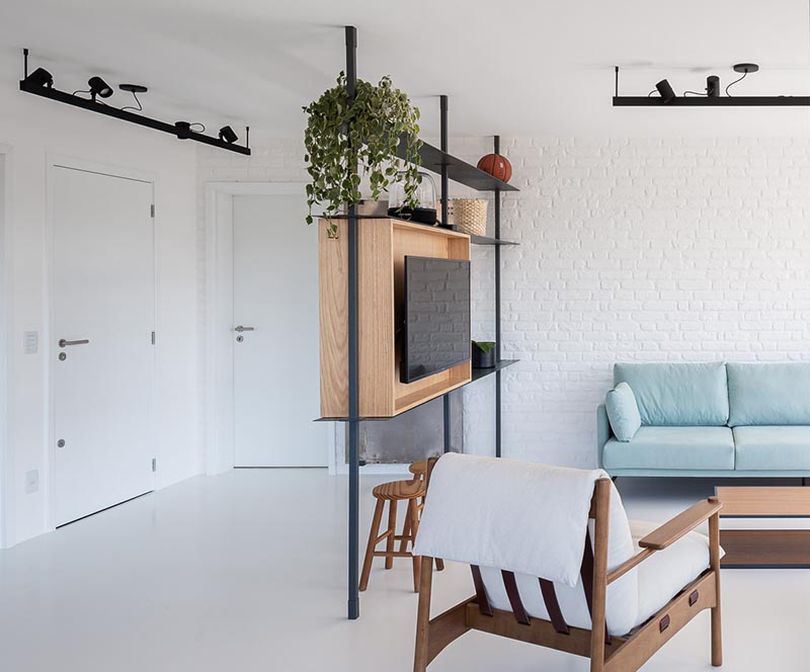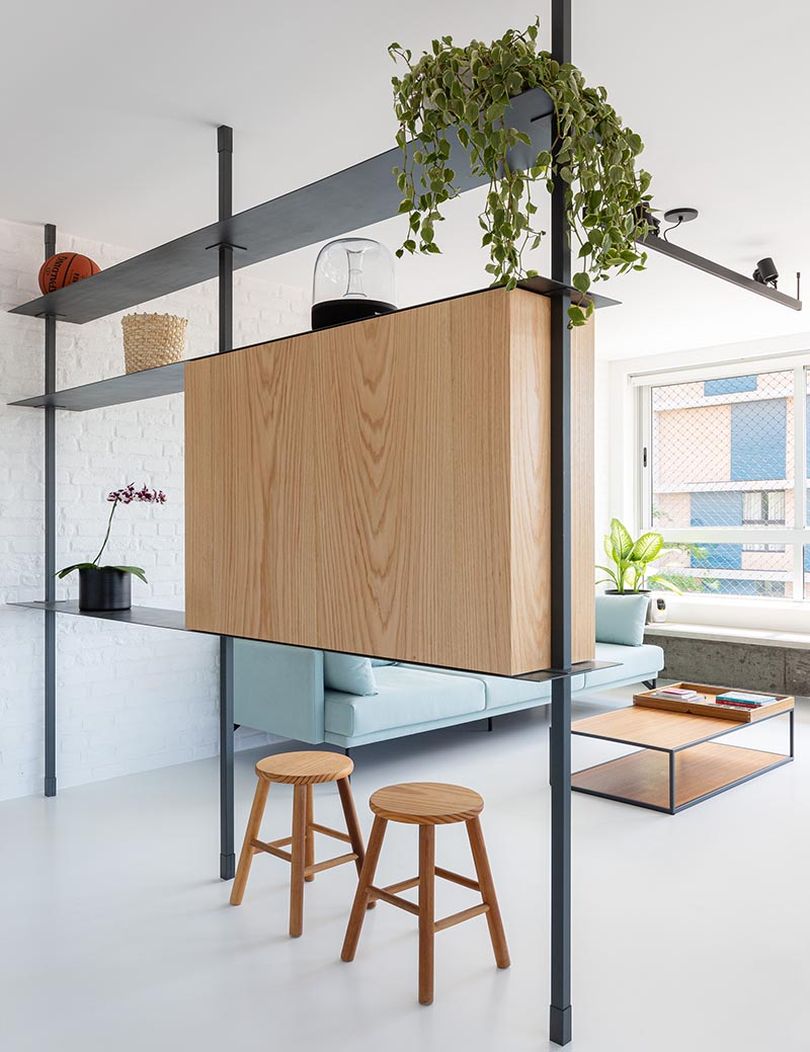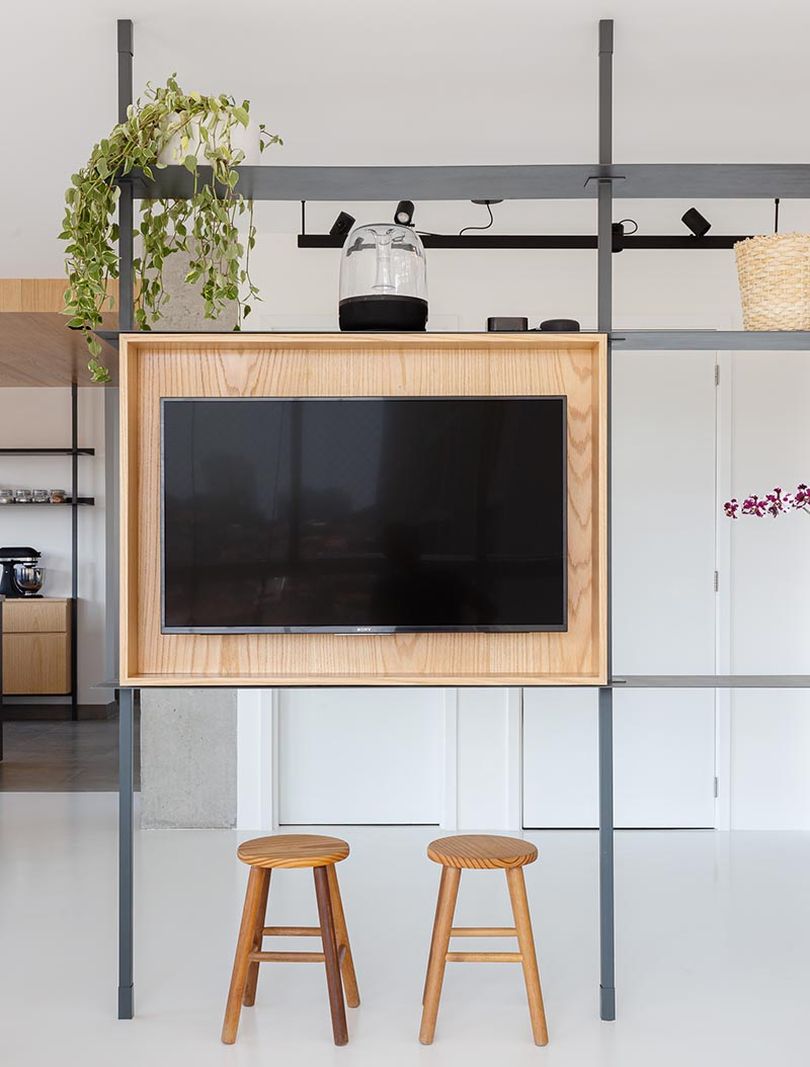 Via: Decoist