Make Your Closet Creative With These Modern Wall Hooks And Coat Racks
If you ask us to name a space that is excessively personal, we gotta name our closet. Vanity aside, the closet is essentially a place build by us and is literally an exhibition of our personal tastes and choices. Does your closet reflect your style, too? If it is a yes, then keeping it neat and tidy should be a priority, right? We understand your dilemma that is why here we present some stylish and modern wall hooks and racks for better organization. They will not only make your closet look and feel tidy but also amp up its style quotient to a whole new level. Don't believe us? Take a look –
1. Felicio Natural Wood Coat Hooks
Made of premium beech and walnut wood, a pack of this modern wall hooks and coat racks comprises of two super minimalist coat hooks. Stylish as they look, each has the capability of holding about 30 lbs. Their super simple design makes them worthy of holding not just coats but also hats, mufflers, and even towels.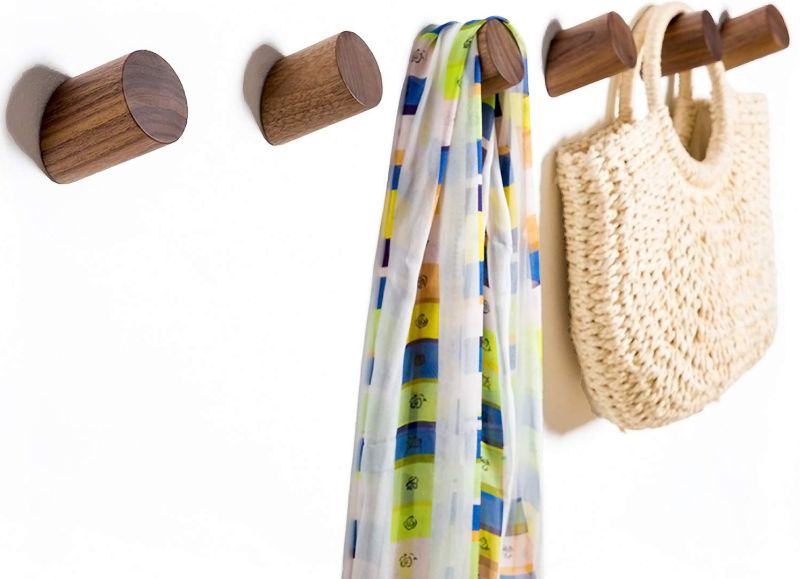 2. Wall Mounted Stylish Hat Hangers
These wall-mounted hat hangers resemble pieces of plush wood emerging out of the walls itself. This is due to their design that does not let the wall mounting hardware visible. You can install them using wall anchors and screws. Made of ash wood, they come in two simple colors – timeless white and the classic black – in a set of four.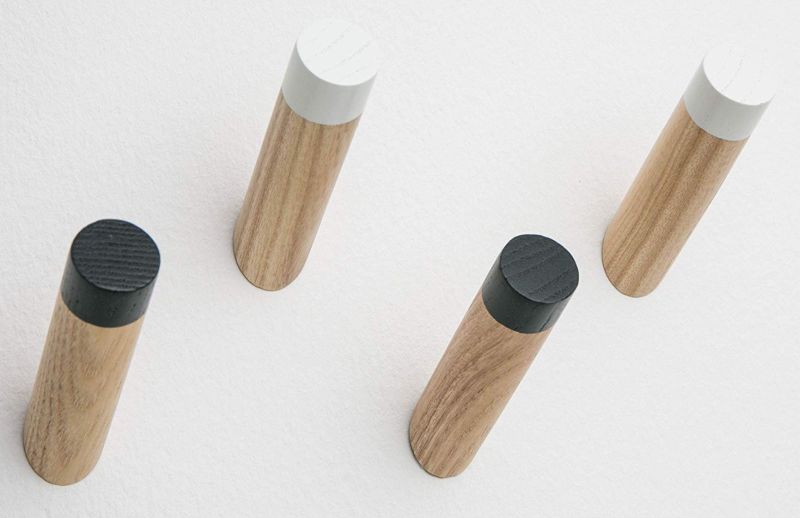 3. UMZi Coat And Muffler Racks
If you want a minimalist coat rack with an innate rustic charm, these coat racks are perfect to go with. Coming in a set of two, these coat racks are made of sturdy beechwood, which in turn makes them pretty sturdy. We really love how this rack has a rustic charm despite being absolutely minimalist and modern in its outlook. Being made of solid wood ensures you can hang heavy clothing items on it, too – each can carry up to 5 pounds!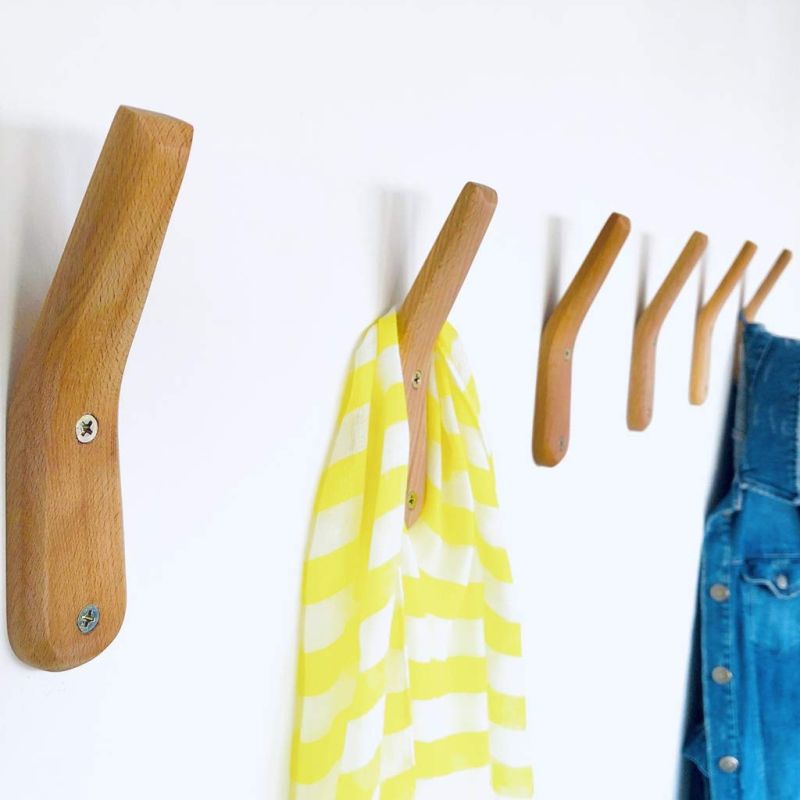 4. Metal Dot Wall Hooks
If you are someone who loves timeless and chic designs, we are sure you would fall for these hooks. These refreshingly minimal designs are handmade, which lends to it a timeless charm. Each package comes in a set of three, which you can install not only in your closet but also at any place in your home. The metal dot hooks go with all types of decor and look equally elegant everywhere.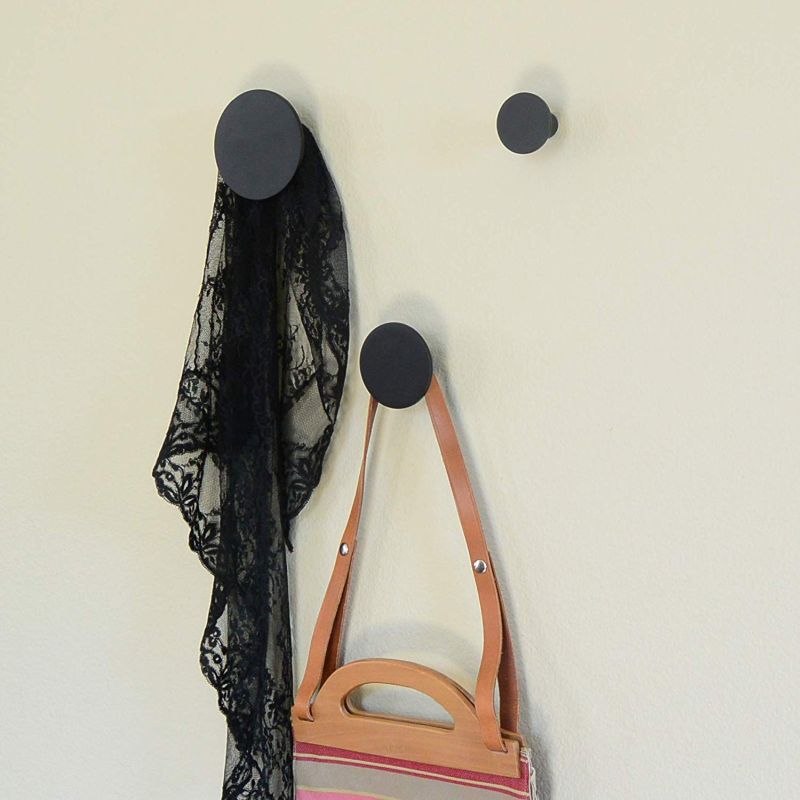 5. Natural Golden Coat Wall Hangers
Once again, we bring to you coat hooks and wall hangers that side with the more classier and timeless style. These classic pairs are made of beech and walnut wood and carry a simple geometric design. Being made of solid wood ensures that they can carry up to 35 pounds with ease. They are exceptionally durable, which makes them worthy of carrying a vast variety of items. Therefore, be it your entryway or hallway or bathroom, you can put these anywhere and make that space stand out in its entirety. You can get these hooks in sets of two and four.