Yeon Jin-Yeong Reconstructs Padded Chairs Out of Goose Down Jackets
Seoul-based designer Yeon Jin-Yeong has made a set of padded Chairs out of recycled goose down jackets for his label Shirter. The latest seating solution is perfect for anyone who loves the cozy feel and sustainable products at the same time.
Dubbed Padded Chair, each unit is reconstructed using padded nylon. The gray chair is a low armchair bearing stubby legs and broad seating. Moreover, its sculptural style is further accentuated with contrasting beige seams that further outline the seat's edges. Meanwhile, the jacket pockets also appear on different parts of the chair for focusing on each unit's reconstruction.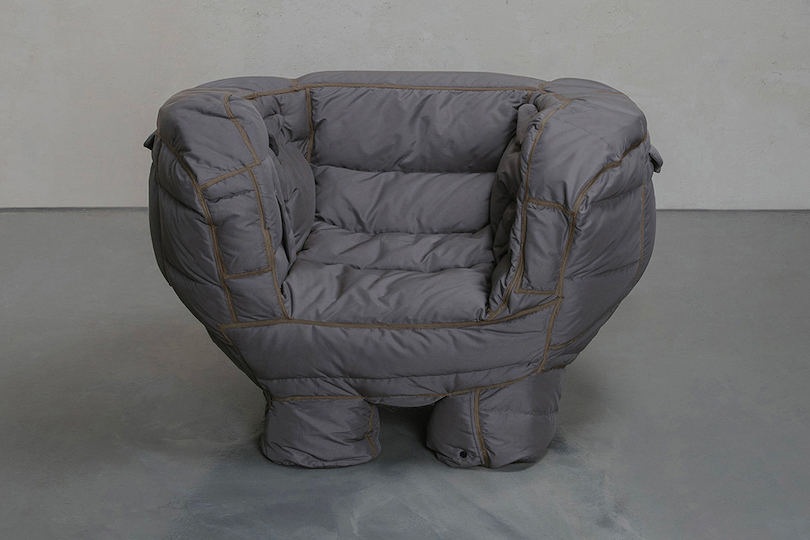 On the other hand, the black chair boasts a sleek build. This is taller than the gray chair and comes without any armrests. One of its four legs is slightly tilted to give the chair a playful touch to its sculptural appearance.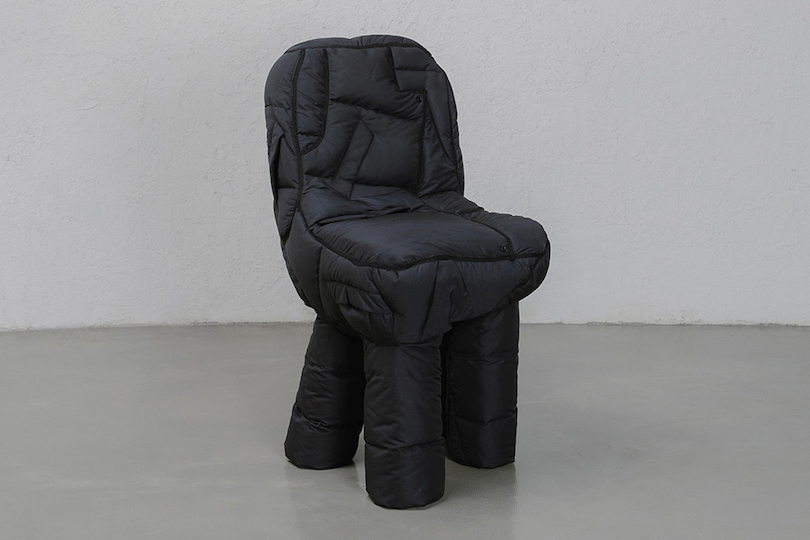 With the creation of each chair, the designer aims at keeping the garments out of the landfill and give them a new life in form of modern and cozy furniture. Another good thing about these furniture units is that the garment's waterproof material covers the chairs and provides them resistance against water.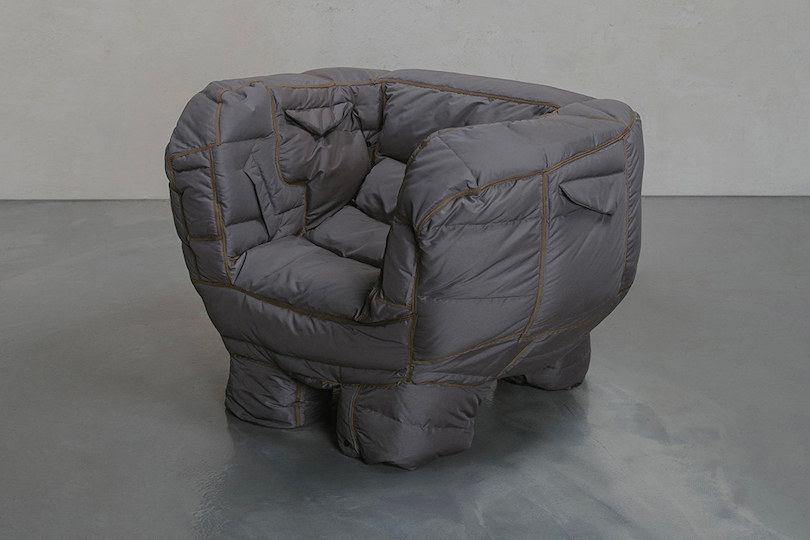 Furthermore, the design details of the original product, such as stitching lines and pockets, add a unique charm to each one-of-a-kind furniture piece. It further gives each chair individuality while forming honest material expression.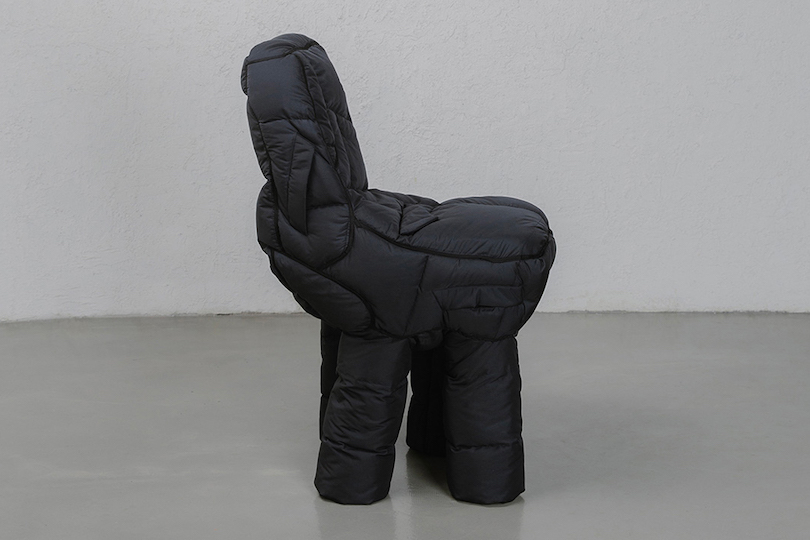 The Padded Chair is great design inspiration, encouraging designers to come up with more aesthetic and practical recycled furniture or other eco-friendly products. What do you feel about these sustainable padded chairs? Share your views in the comment section below.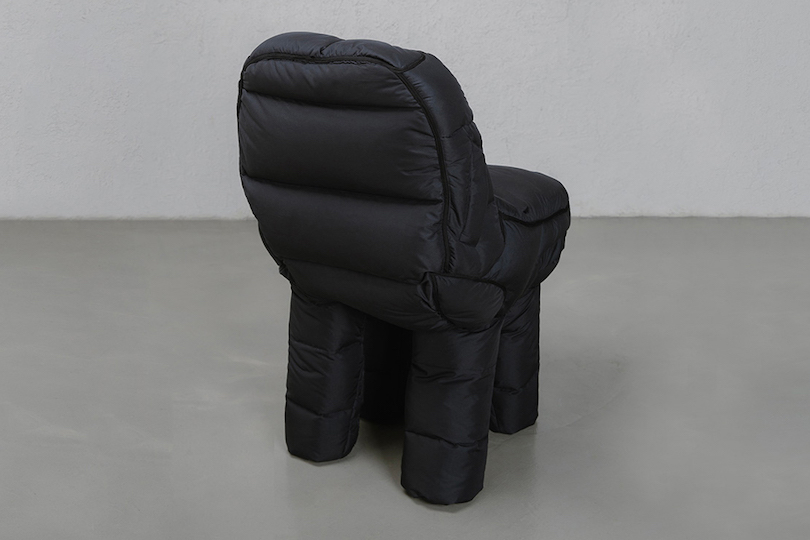 Via: Hypebeast