Zeltini Z-Triton: Amphibious Tricycle Houseboat for Water and Land
Latvian studio Zeltini has created Z-Triton tiny amphibious tricycle houseboat to travel over water and land. Combining functions of the house, trike, and boat, this tiny electric camper is great for outdoor explorers who seek joy in spending more time outdoors, especially during summer months. With this tiny tricycle houseboat, they can now enjoy outdoors without compromising with their comfort.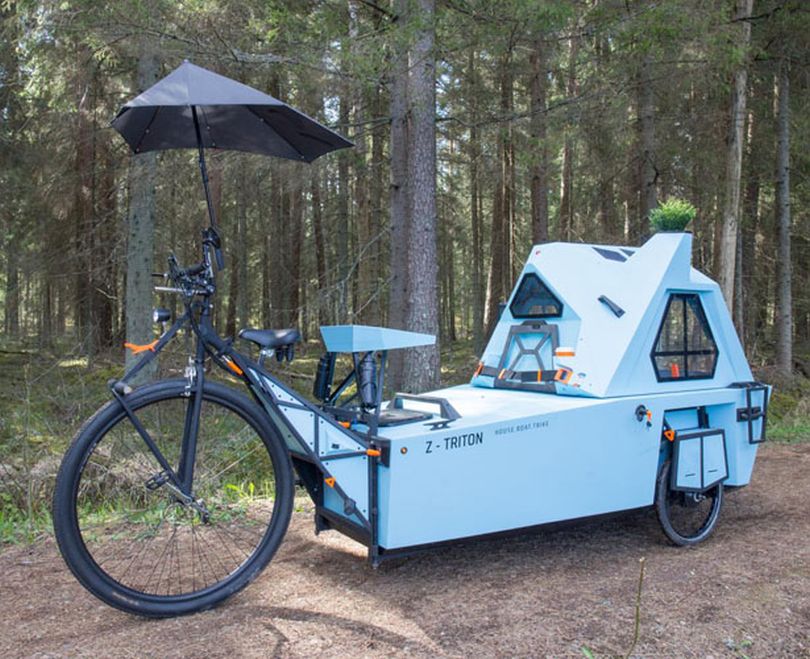 Measuring 3.6 meters in length, 1.2 meters in width, and 1.55 meters in height, this tricycle-style houseboat system is perfect for two people to relax or sleep comfortably on land. It can even be used for commuting on land. Plus, its floating design also enables you to use it as a source of water transportation while enjoying nature.
The tiny tricycle on one side of this unit can fold up for enabling the easy transition from land to water. This electric camper has been integrated with a series of 250W electric motors into its unit for accommodating speedy maneuvering over water. So, you can now easily move to different locations without much hassle.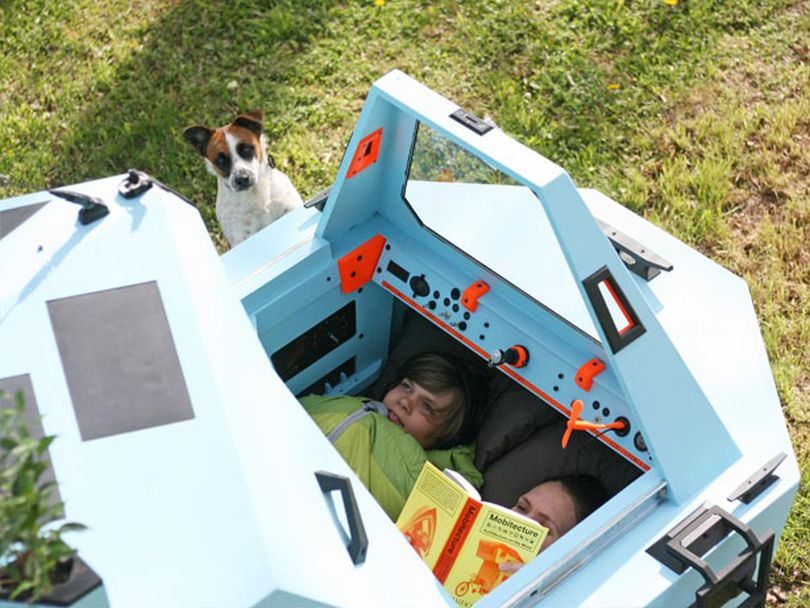 Furthermore, the amphibious camper even has electric assistance for users to control lighting, power, temperature, and more. Designed for weekend getaways amid nature, Z-Triton is still in its prototype phase. Zeltini is test-driving the unit to see how it will perform in different seasons.
So far, we have only all this information about this triple-duty transforming tricycle houseboat. However, the Latvian studio may release more information on its price and availability soon.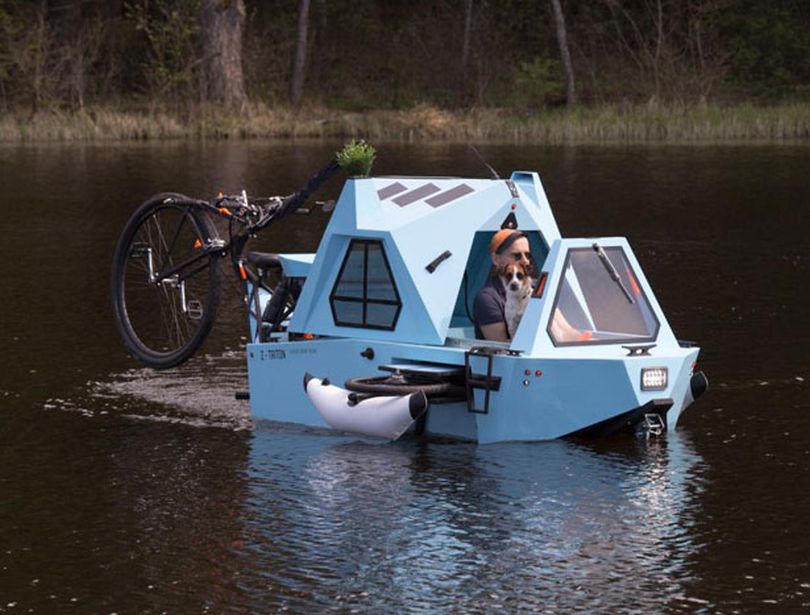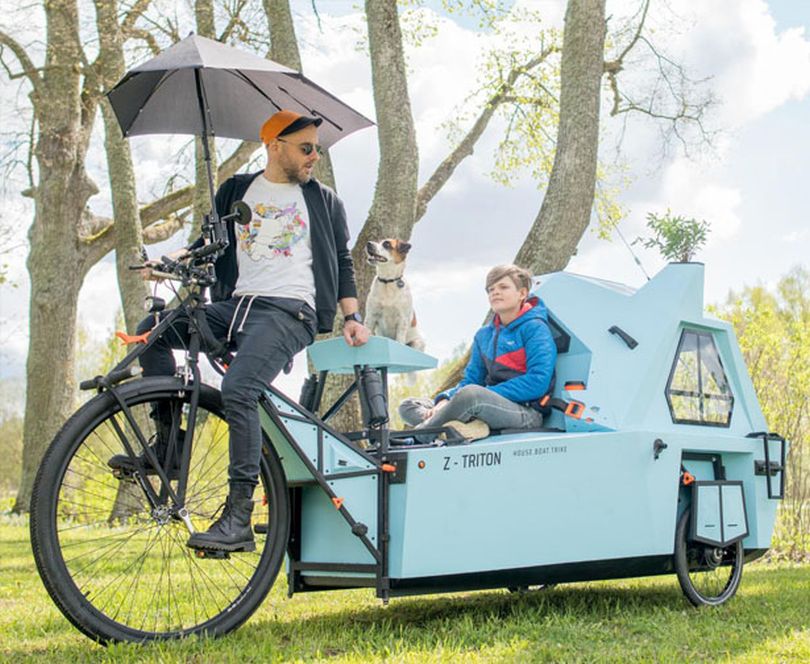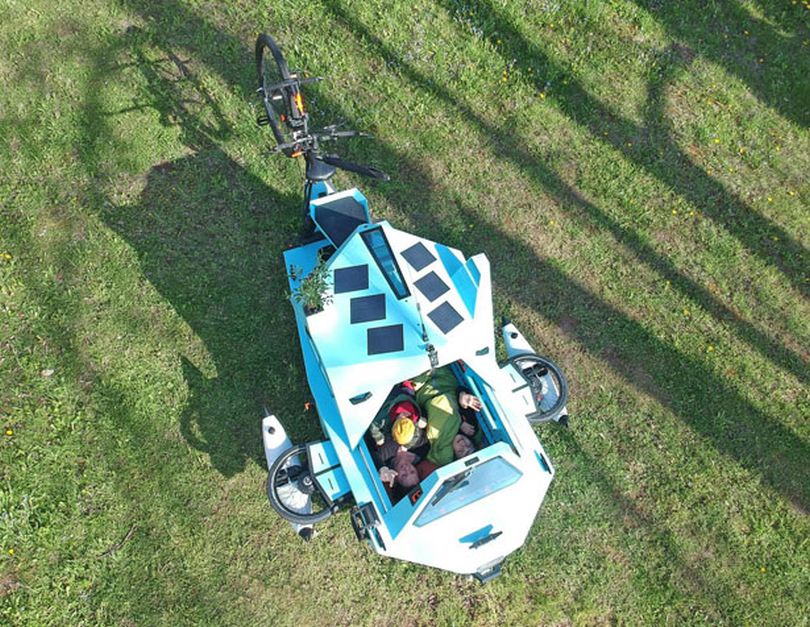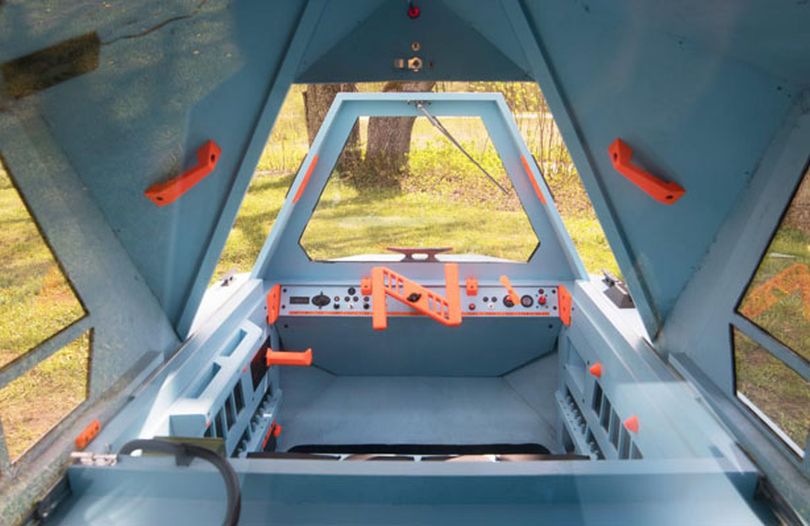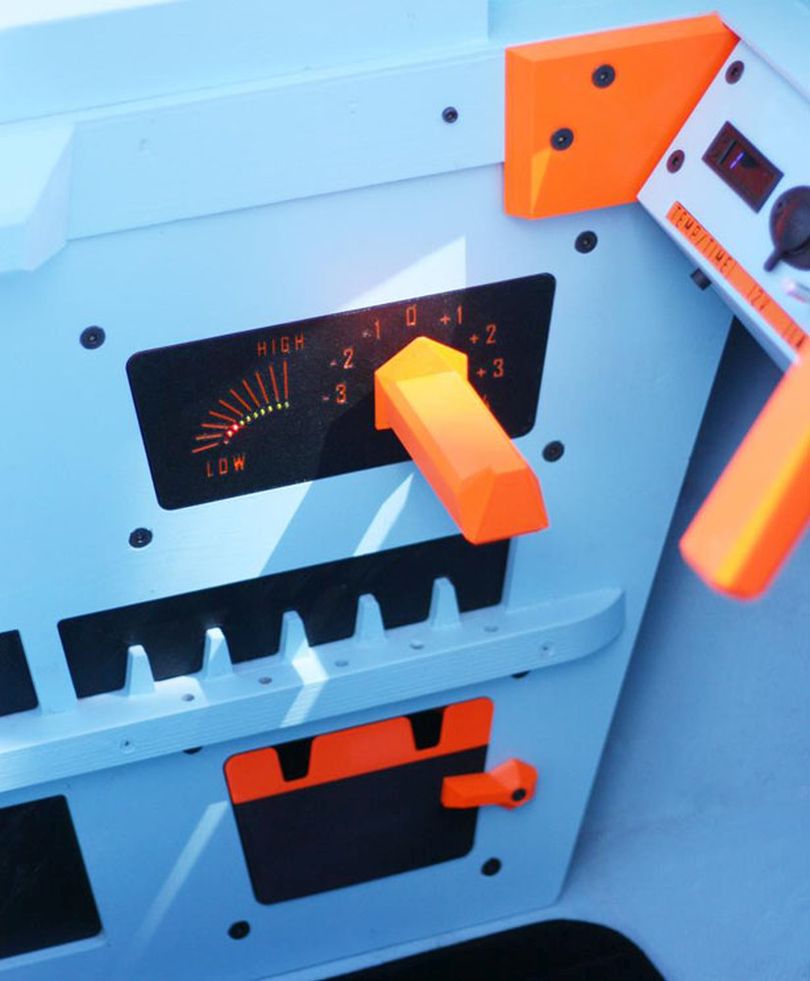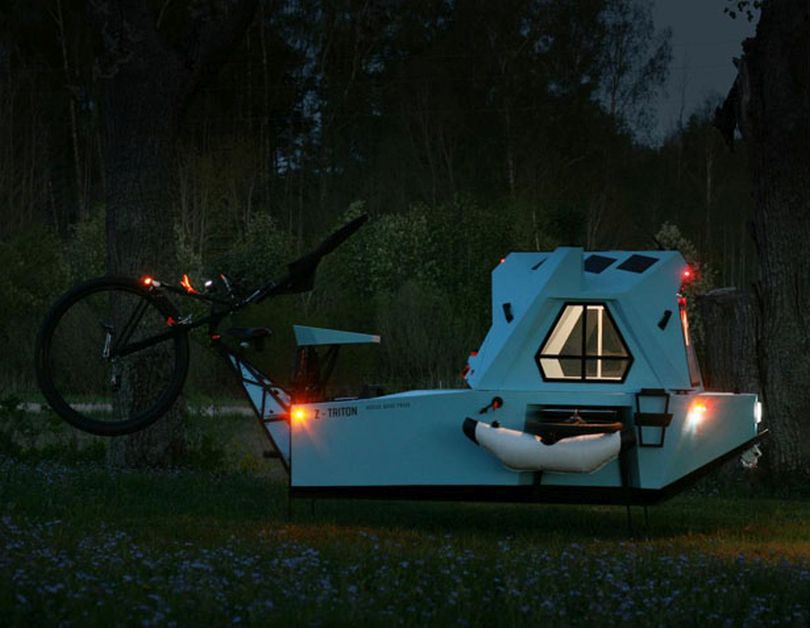 Via: Uncrate