10 Minute Smartphone Sanitizer Utilizes UV Light to Keep Germs at Bay
According to certain studies, a smartphone contains more germs than a toilet seat. But still there were no handy products to keep our smartphones germ-free, until now. All thanks to retailer and catalog firm, Hammacher Schlemmer, now you can easily sanitize your smartphone within just 10 minutes.
Named 10-Minute Smartphone Sanitizer, this tiny device utilizes UV light to eliminate germs from your mobile phones. This device can even destroy microorganisms such as Salmonella and Streptococcus E. coli from your smartphone. It uses the same technology that's used in hospitals to sterlize instruments, eliminating up to 99.9% germs, viruses, and bacteria within just 10 minutes.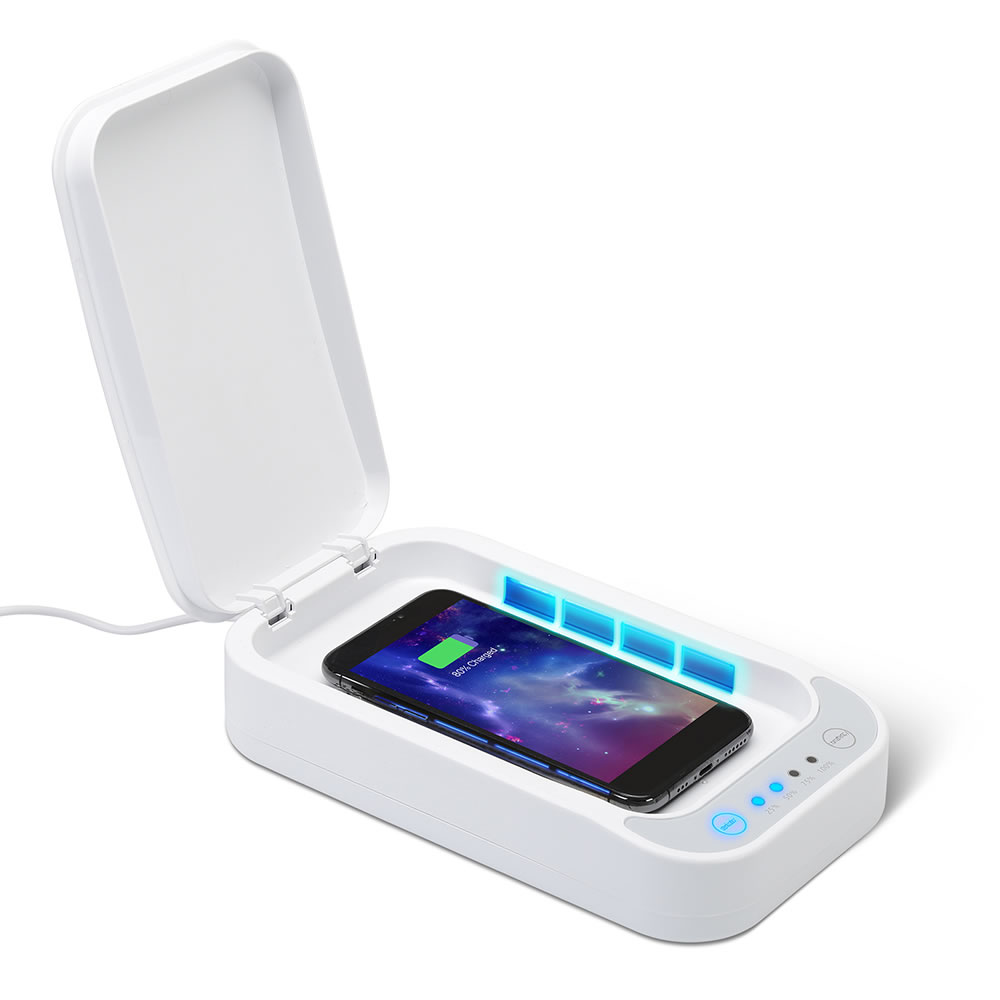 Mostly everyone is well-aware of the importance of cleanliness around us, especially when we're currently dealing with the corona virus crisis all around the world. While you may have the best cleaning solutions for getting rid of germs from different areas of your house, one this that's often neglected is your smartphone. But not any more!
The smartphone sanitizer weighs only 11 ounces and is able to accommodate phones up to 7.1 inches x 3.9 inches. This means you can even sanitize your iPhone 11 Pro Max using this tiny device. It is integrated with two UB bulbs within the case, which is rated for 20,000 hours for emitting germicidal light and also includes unique aromatherapy feature.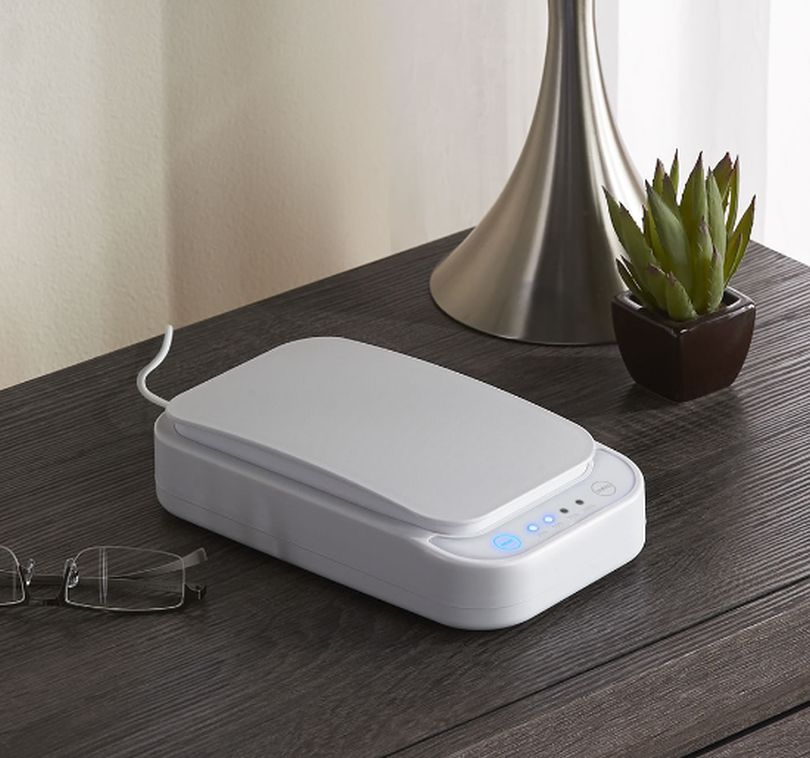 All you need to do is put their smartphone within the case, close the device, and switch it on to let it eliminate all sorts of germs from your phone. After 10 minutes, you will get a completely germ-free smartphone for completing your routine tasks on it.
If you think that your smartphone also deserves the 10 Minute Smartphone Sanitizer to keep its surface clean and germ-free, you can purchase this device for $99.95.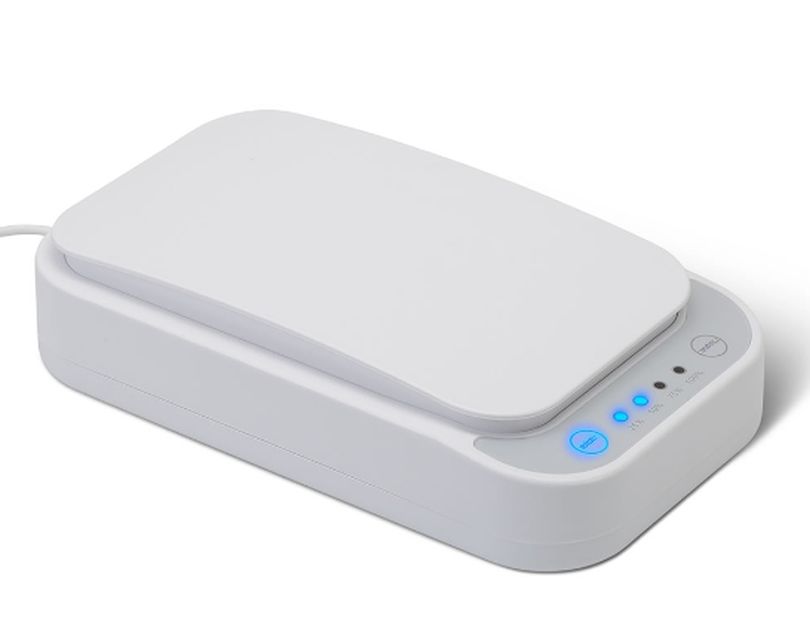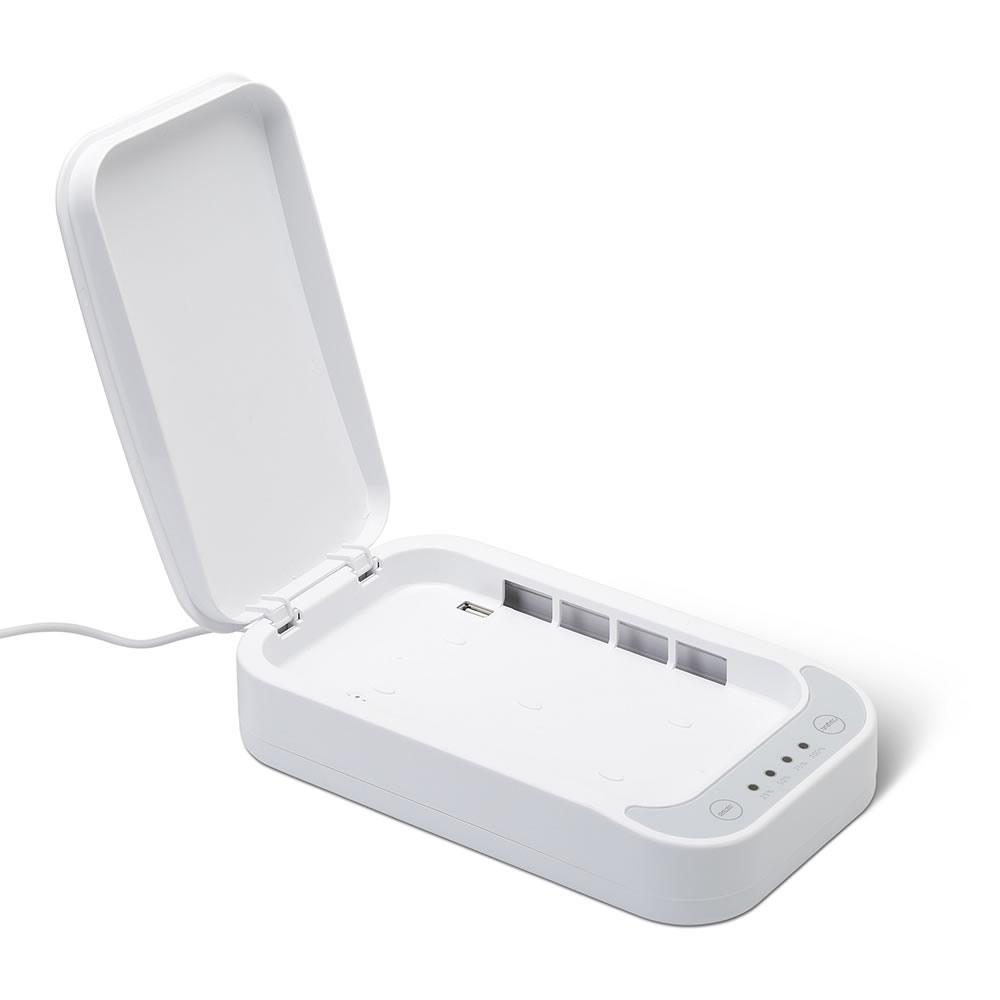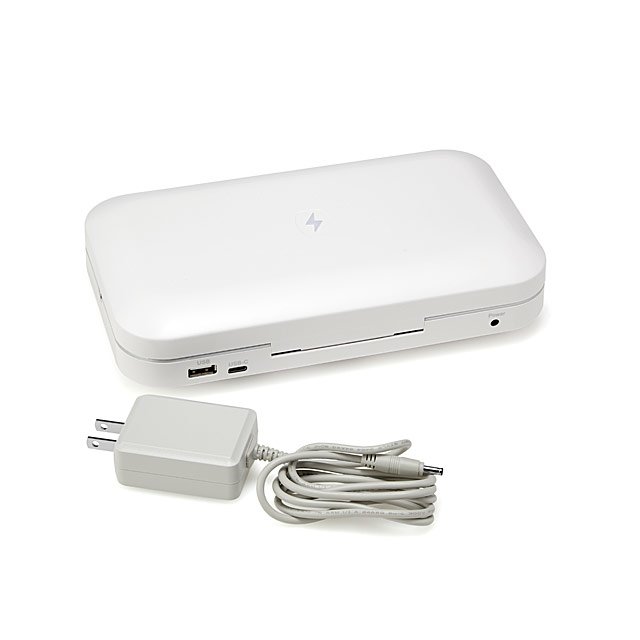 Via: Hammacher Schlemmer