This Slide-Out Nomad Camping Kitchen Fits Nearly in Any SUV or Hatchback
Going deep into the woods for camping with cooking supplies in a backpack can be quite troublesome. That's why Nomad Kitchen has brought a slide-out camping kitchen that can easily fit into any SUV or hatchback.
Perfect camping kitchen for outdoors
This pull-out kitchen can turn the boot of any car into a practical camping station. It comes with everything you require for cooking, preparation, and dining comfortably outdoors, just like your home. So, you can enjoy the wondrous views of nature while preparing home-cooked meals in your very own slide-out RV-like cooking station.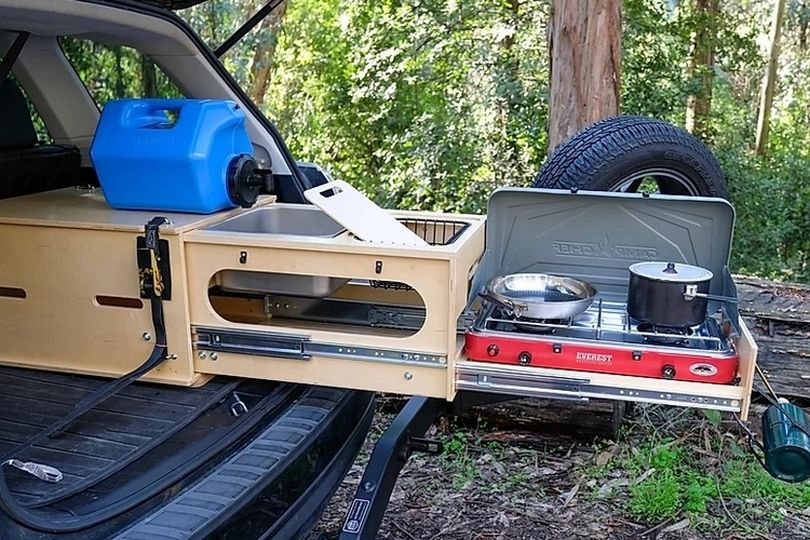 Measuring just 25.5 inches deep, 20.5 inches wide, and 14 inches tall, this pull-out kitchen is perfect to slide into different cars, such as Audi E-Tron, Toyota Prius, and Subaru Crosstrek. There is no need for any physical mods for installation, you can secure it with a strap to the attachment points in the backs of different vehicles.
When expanded, this nomad kitchen provides around four-feet of cooing area that can hold up to 200 pounds of weight. The complete kitchen unit comes with a stainless steel washbasin, drying rack storage basket, trash bags, bamboo cutting board, hooks to hang utensils, custom strap to mount stove's fuel canister, and other useful things to secure the whole box in your car.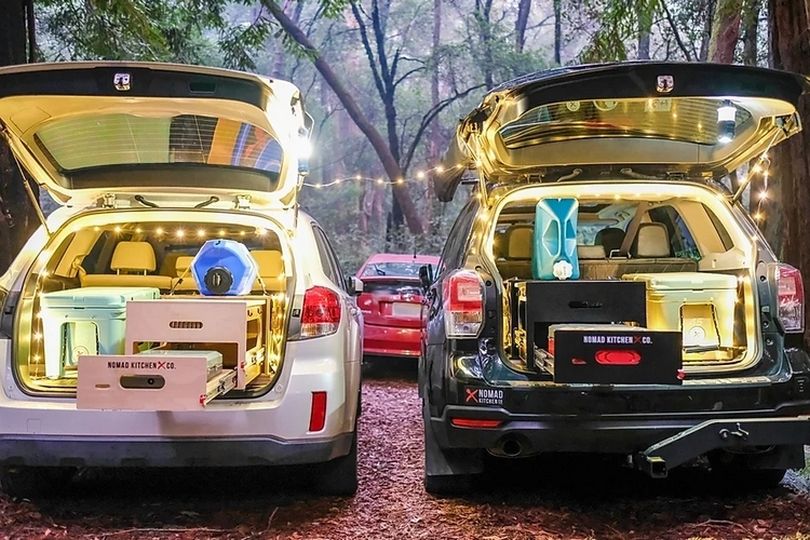 The handy kitchen doesn't include a stove and water tanks. But it is compatible with both. You can attach it with a gas stove of up to 23.75 inches width, 4.5-inches height, and 13-inches depth. It also has a water storage space for up to 14 gallons.
Availability
If this seems like a perfect gear to take your 2020 camping experience to another level, stay tuned for IndieGogo updates – as this Nomad Kitchen will go on sale on March 17th. The retail price of this pull-out kitchen is $1,099 but you can grab this for half price of about $699 on the pre-sale.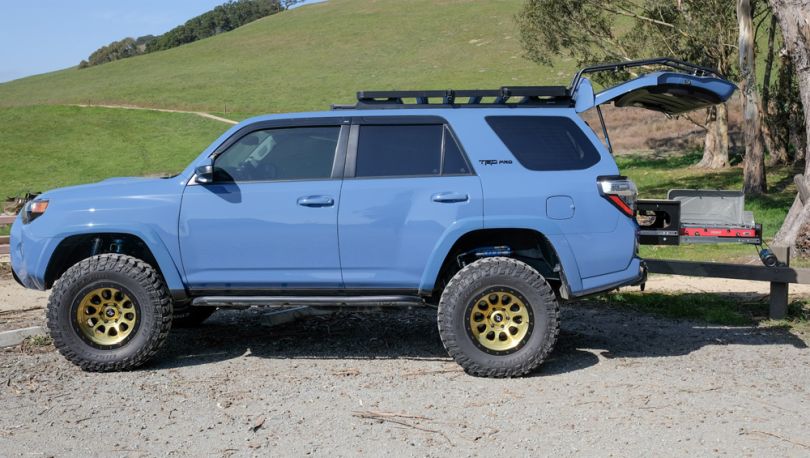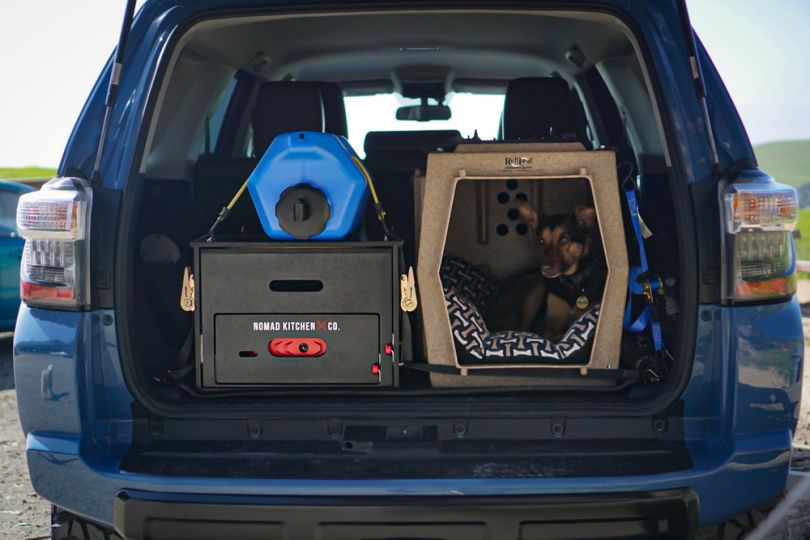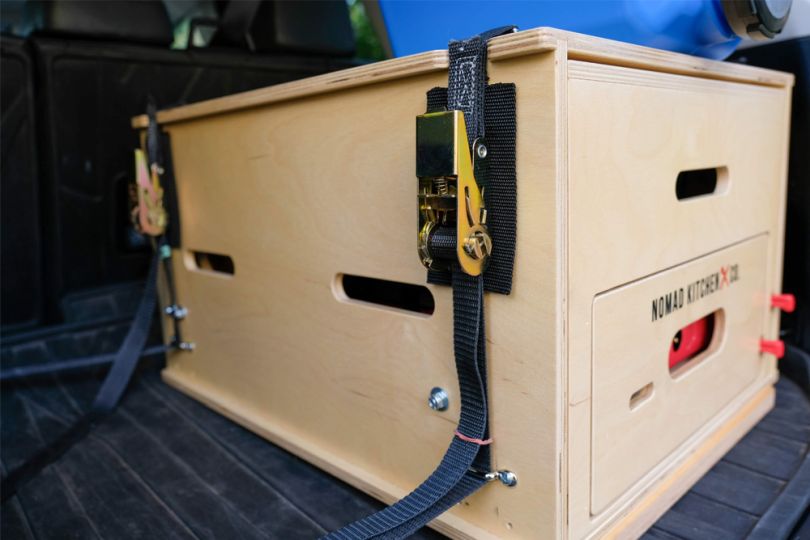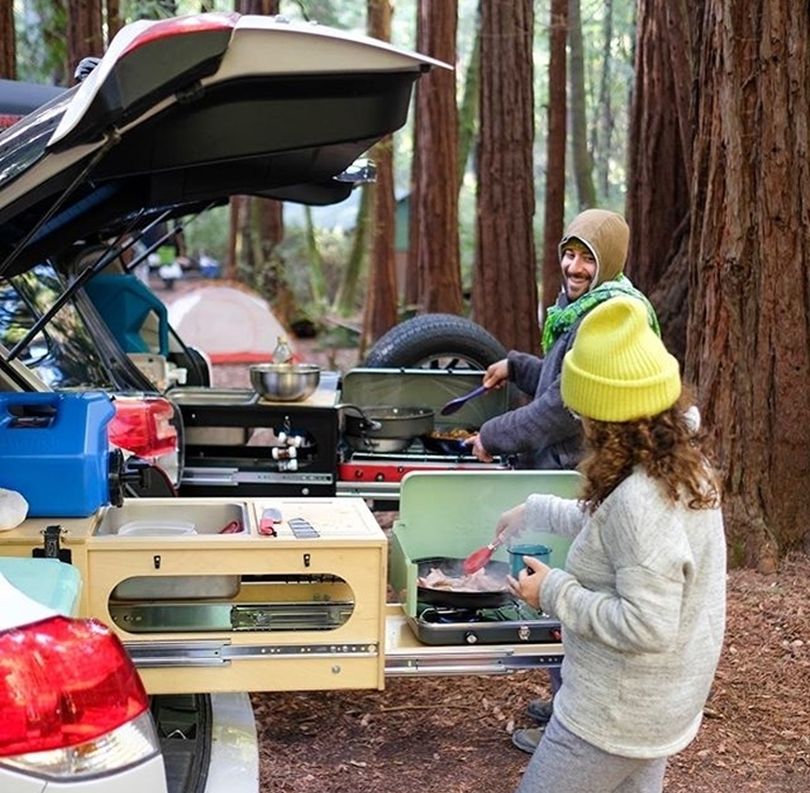 Via: CoolThings