Elektro Frosch Electric Tricycle Converts Into micro camper home
When we think of motorhomes, we often think about larger-than-life campers that could be used by a whole family. But what about solo travelers or couples who want to explore the world? Probably Elektro Frosch (Electric Frog) from Berlin has heard their secret wish in form of a small electric tricycle that doubles up as a comfy micro camper home for travelers.
This ultralight pickup camper is designed particularly for travels you would like to drive through their own mini-camper off into the wilderness. This complete camping kit comes with a sunshade, two-person rooftop tent, as well as an expandable kitchen set.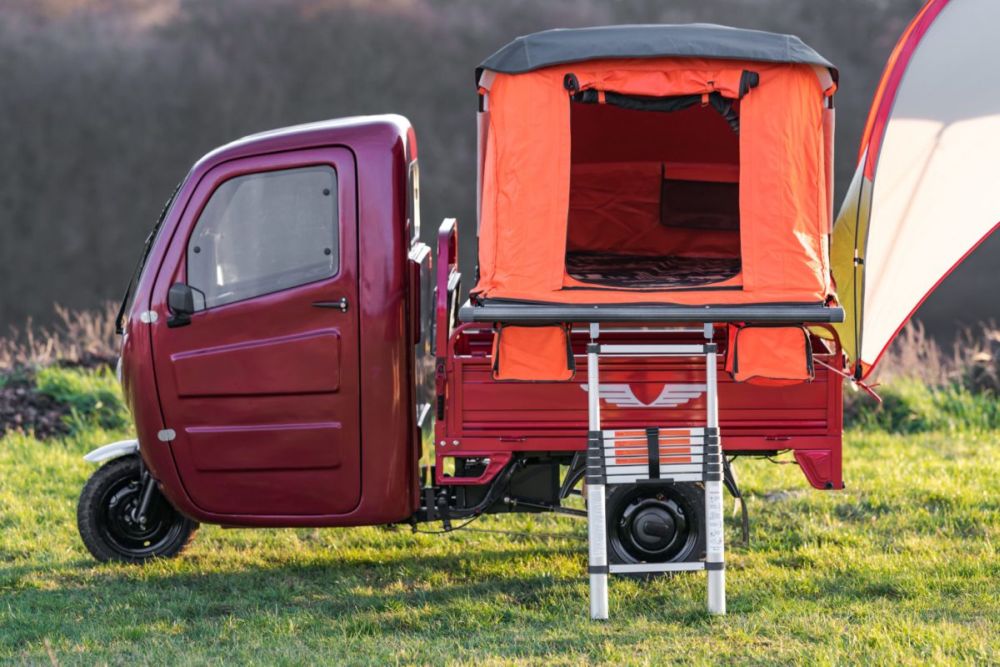 The outdoor kitchen boasts a folding and sliding design to let the nomads have enough space for cooking while camping. It even features a stove, cutlery, and dishes that can be set on the folding kitchen that also doubles as a tiny dining table. When not in use, the kitchen setup can be packed into the truck bed.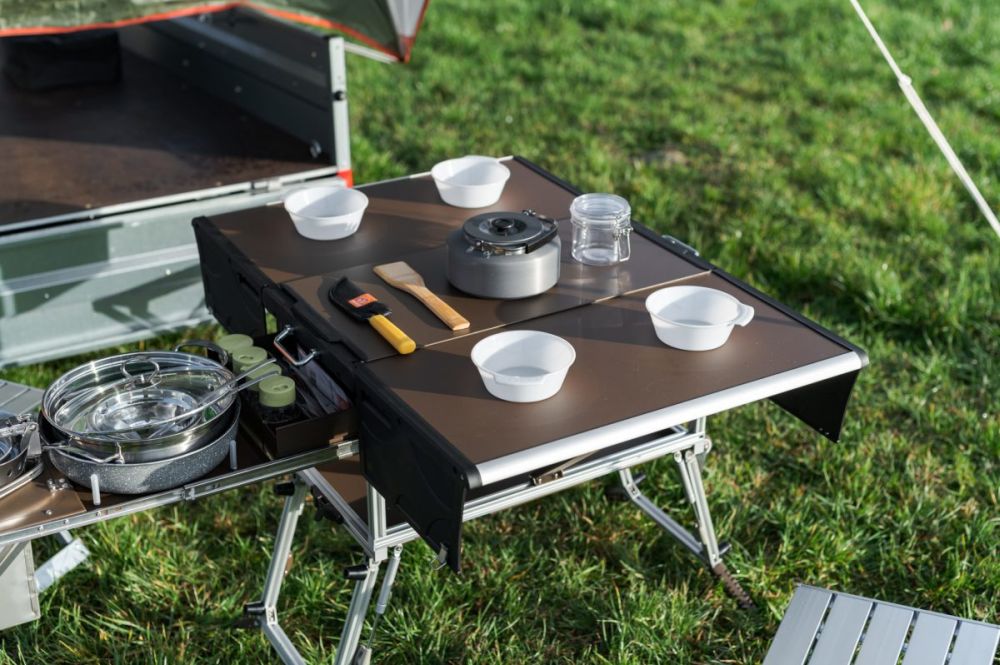 This road-legal electric tricycle camper runs on a 3.4-hp electric drive that's fueled by a 4.3-kWh deep-cycle gel battery. It also includes a combination of foot and hand controls, as well as a handlebar steering to securely drive the three-wheeler. The user can even change its speed up to 25 mph. Hence, it's a perfect motor home camper for local camping. According to the company, you can rack it up to 62 miles on a single charge.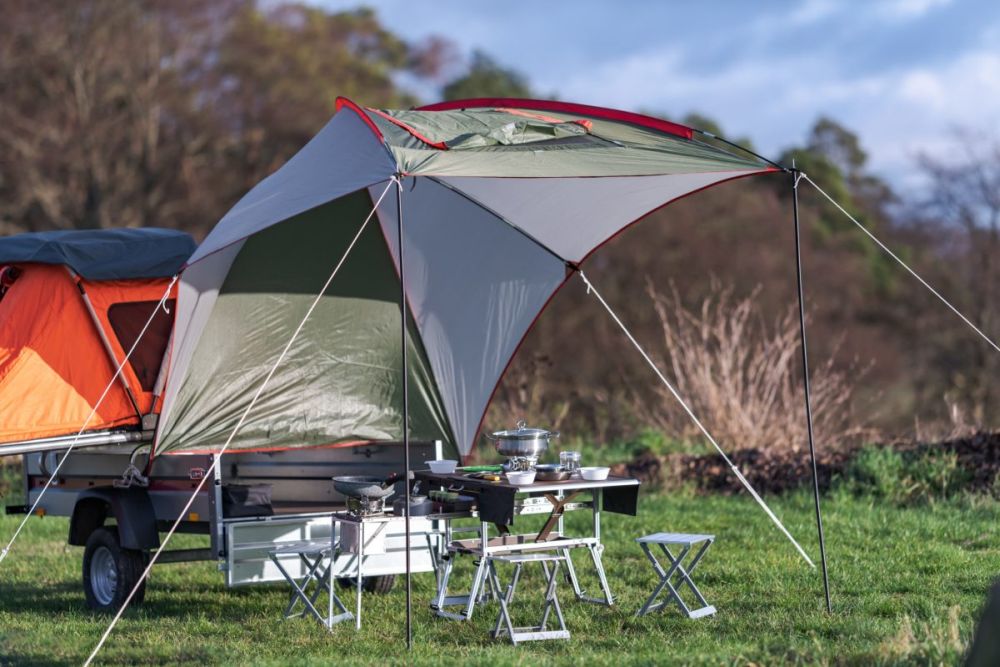 Another advantage of this two-seat pickup camper is that it has a payload of 1,157 lb that makes it suitable as a zero-emission transporter to haul packages, cargo, or tools around the neighborhood or city.
Measuring just 109-inches, the Elektro Frosch camper is only half the length of a regular camper van. You can find this pickup camper in two trims. The "Big" version without the doors comes with a price tag of 3,990 euros (approx. US $4,400). On the other hand, the two-door "Pro" version will cost you 4,990 euros (approx. US $5,500).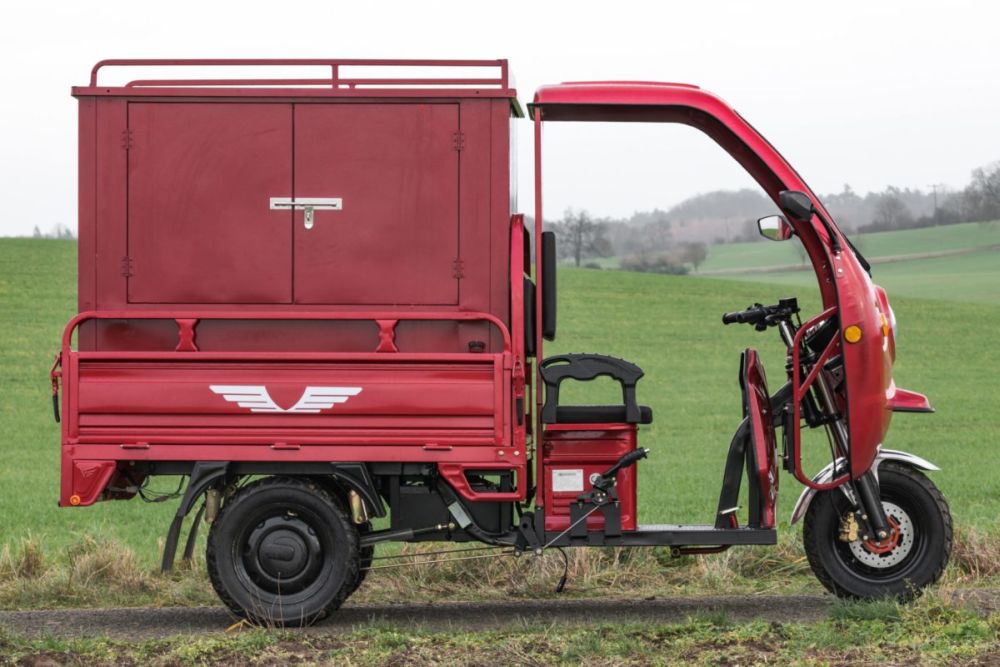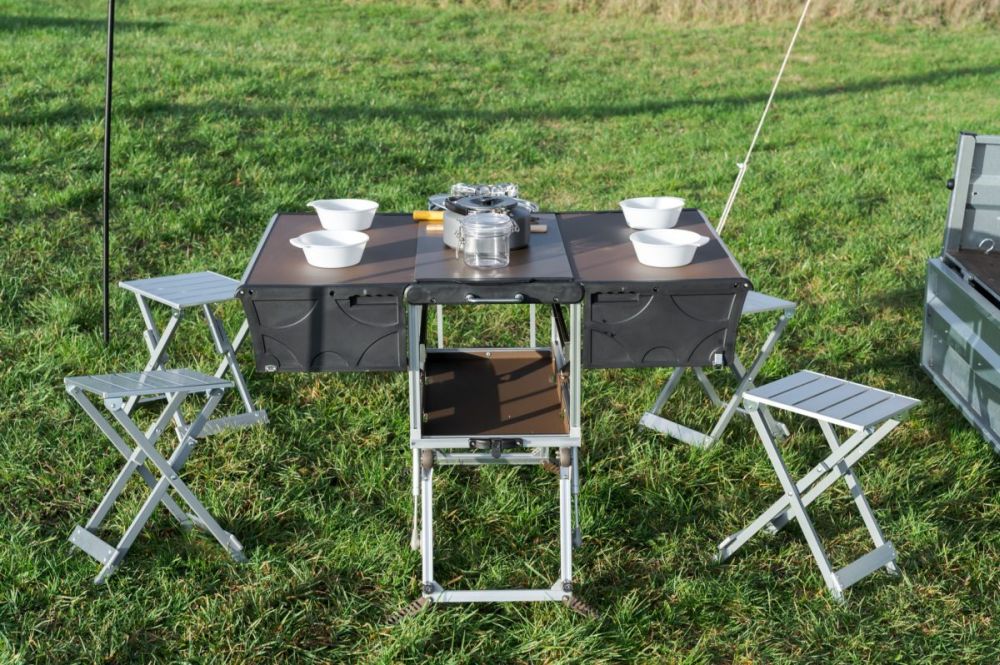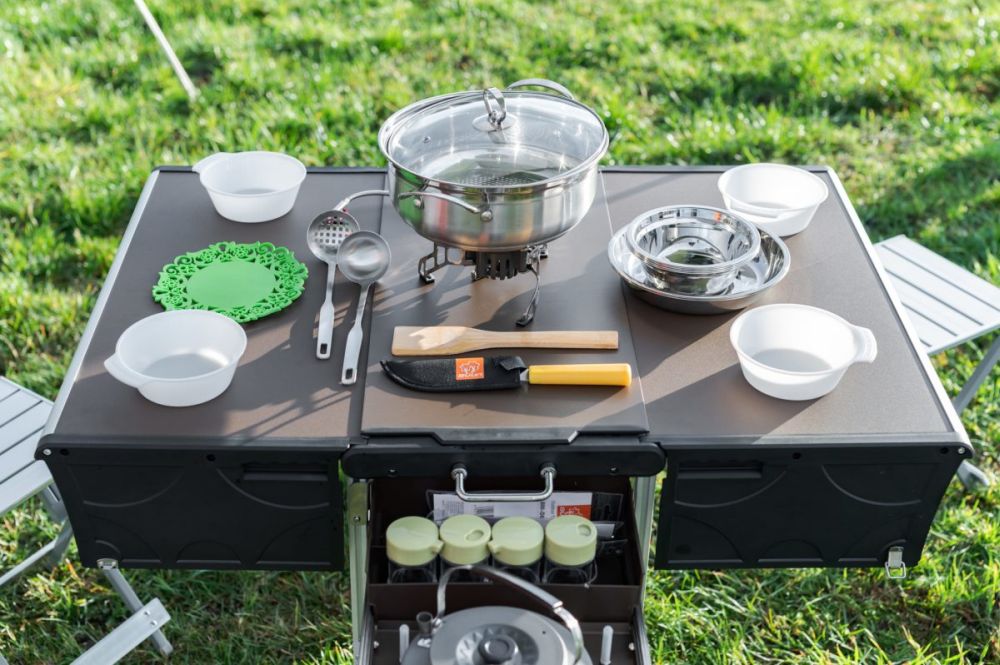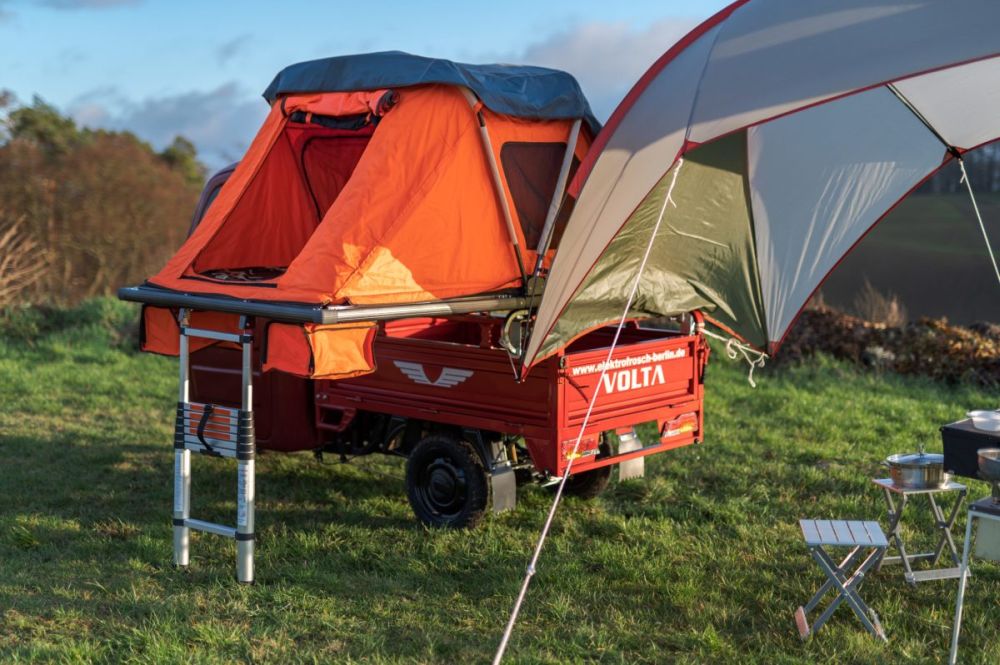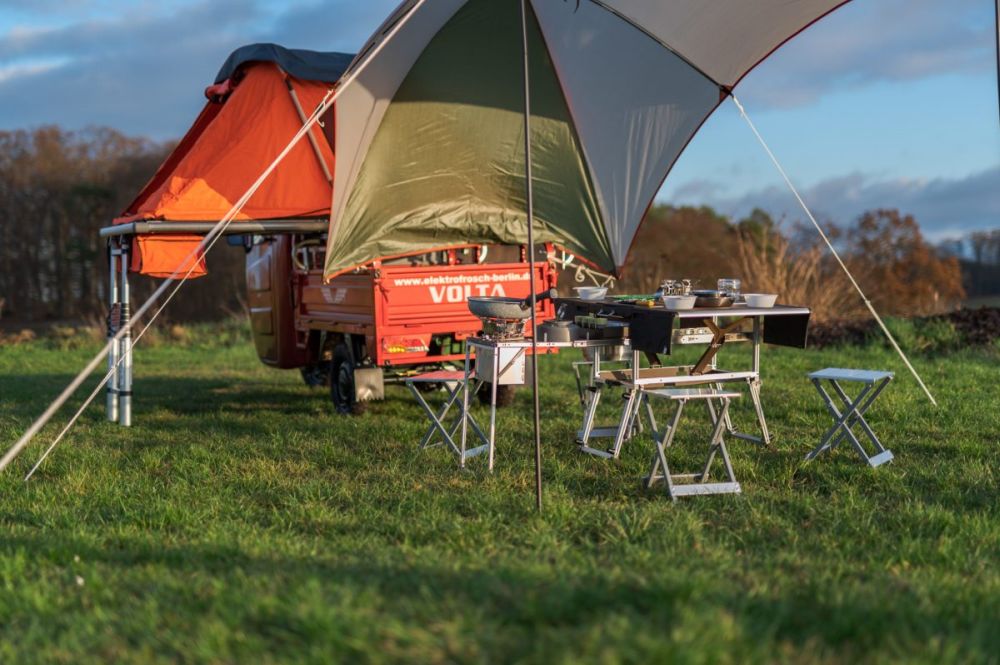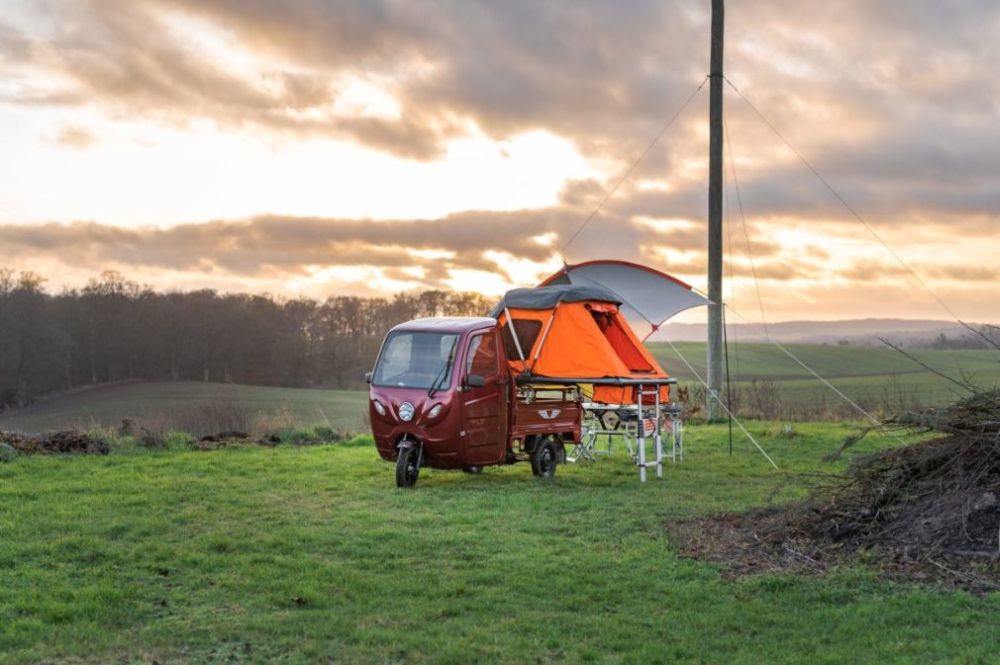 Via: NewAtlas