Make World's Thinnest Sandwiches with This Japanese Knife
Nothing beats Japanese when it comes to advanced technologies and culinary skills. We have seen many crazy videos of Japanese people carving amazing art on different food items from fruits to pancakes. Now, they have come up with another great kitchen tool that's alleged to make the world's thinnest sandwiches.
This Japanese knife is probably designed for professional chefs to test their skills in the kitchen to make thinnest sandwiches for patrons in a restaurant or at home. Lately, Japanese chef Oiri of Oiri Kitchen got hands on this amazing knife to push his skills in an attempt to prepare the thinnest sandwiches in the world.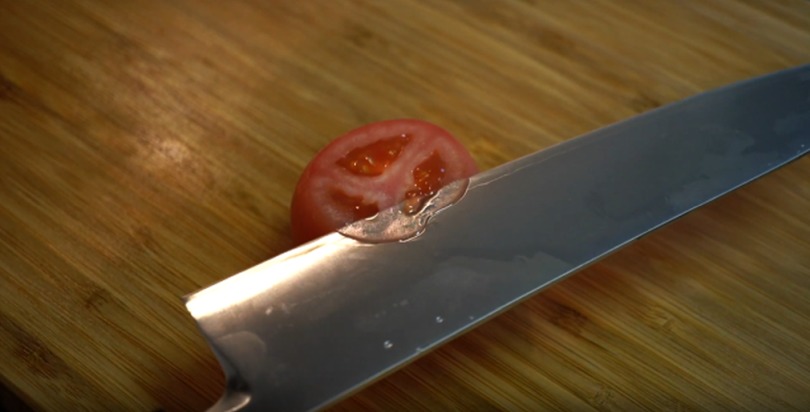 In the video given below, you may see him slicing very thin cucumbers, bread, meat, and tomatoes in insanely thin widths. He sliced veggies so thin that they were appearing almost transparent.
We are not sure whether this professional knife will be available for purchase any time soon or not, and how Oiri thought of becoming the world's thinnest sandwich maker. We can certainly predict that many culinary artists are going to love the idea of using this knife to create wonderful food creations.
Although we could not figure out what he's saying in Japanese in the video, his mission maybe is to promote the interest of chefs towards this Japanese knife. The viewers are definitely going to admire the way this Japanese knife works to smoothly slice extremely thin vegetable slices. Moreover, the chef's dedication to upload this kitchen tool's versatility is also commendable.
What do you think about this unique knife? Would you like to use it in your kitchen to make such thin sandwiches? Do share your views in the comment section below.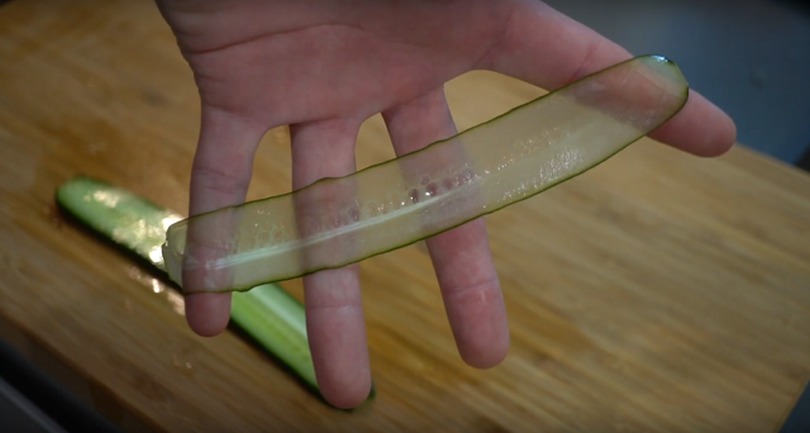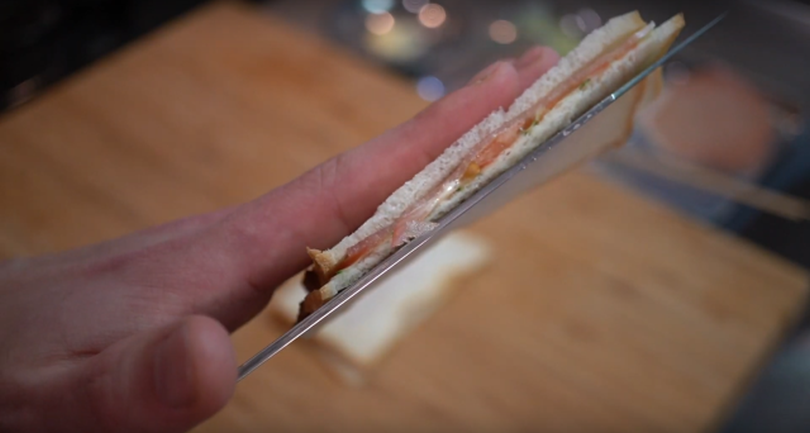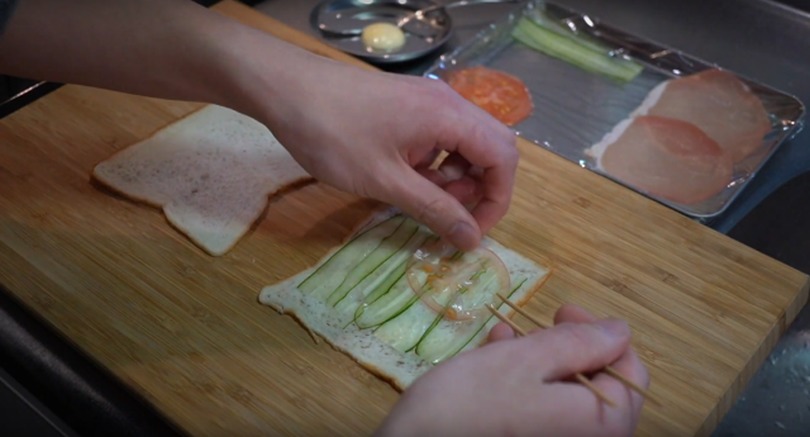 Via: SoraNews24