15 Creative Wall Decoration Ideas To Add Style To Your Home
The blank walls can be a complete eyesore when you don't have ideas to decorate them. If you are avoiding those blank walls in your home just because you are not sure what to add to them, then don't worry. You can fill those empty spots in our home with our fun and trendy wall decoration ideas.
We have found so many creative wall decor ideas – from turning your walls into gallery art to framing your kids' work for wall decoration. Since these examples are very easy and simple to replicate, you can use them on almost any wall – depending on the interior.
15 Creative Wall Decoration Ideas
Scroll through the following wall decoration ideas that are for every person – be it a plant person, DIY decorator, vintage visionary, or art lover.
1. Large Scale Art – Wall Decoration Ideas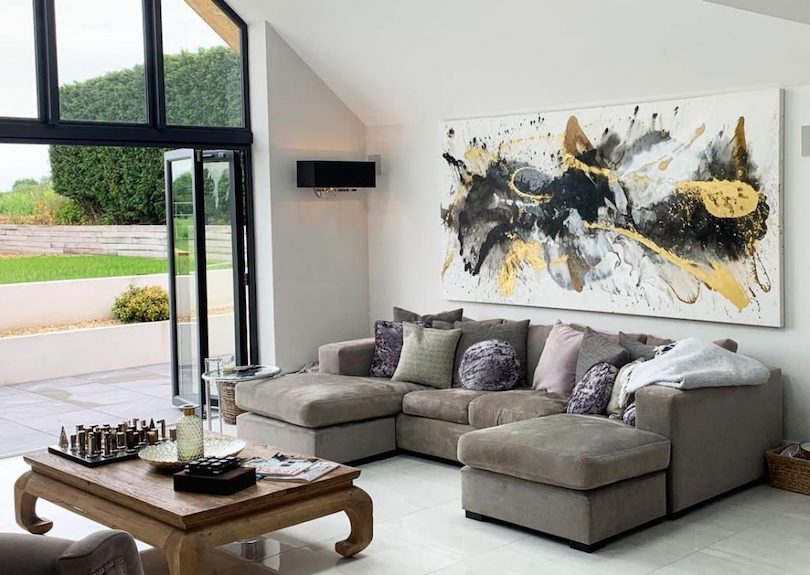 Just imaging stepping into a living room with a large-scale art piece showcasing your dream destination. Oversized photography or painting instantly draws attention and also sets the tone of the interior. You can consider a black and white large-scale art piece for a minimal interior, or add a vibrant one to make it a statement piece. This is one of the best wall decoration ideas to transform your space without making any major change in a room setting.
2. Gallery Wall Decoration Ideas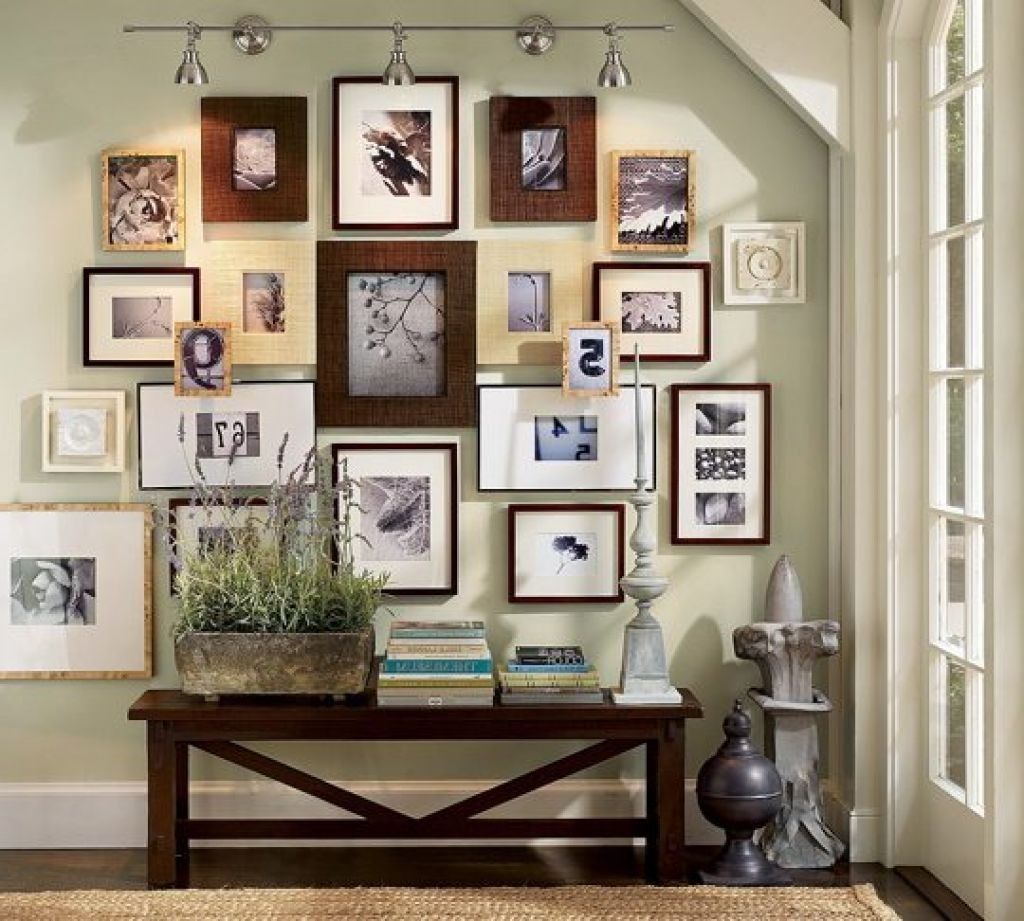 Another interesting way to add life to your plain wall is by turning it into a gallery space. You can use a cluster of various miniature photographs to take you down memory lane. So, bring this classic style of wall decoration into your living space. Installing a gallery wall is very easy, as you need a few frames and pictures to put into those frames. This way you'd be able to give a new life to your living space without putting in much effort.
3. Create an Accent Wall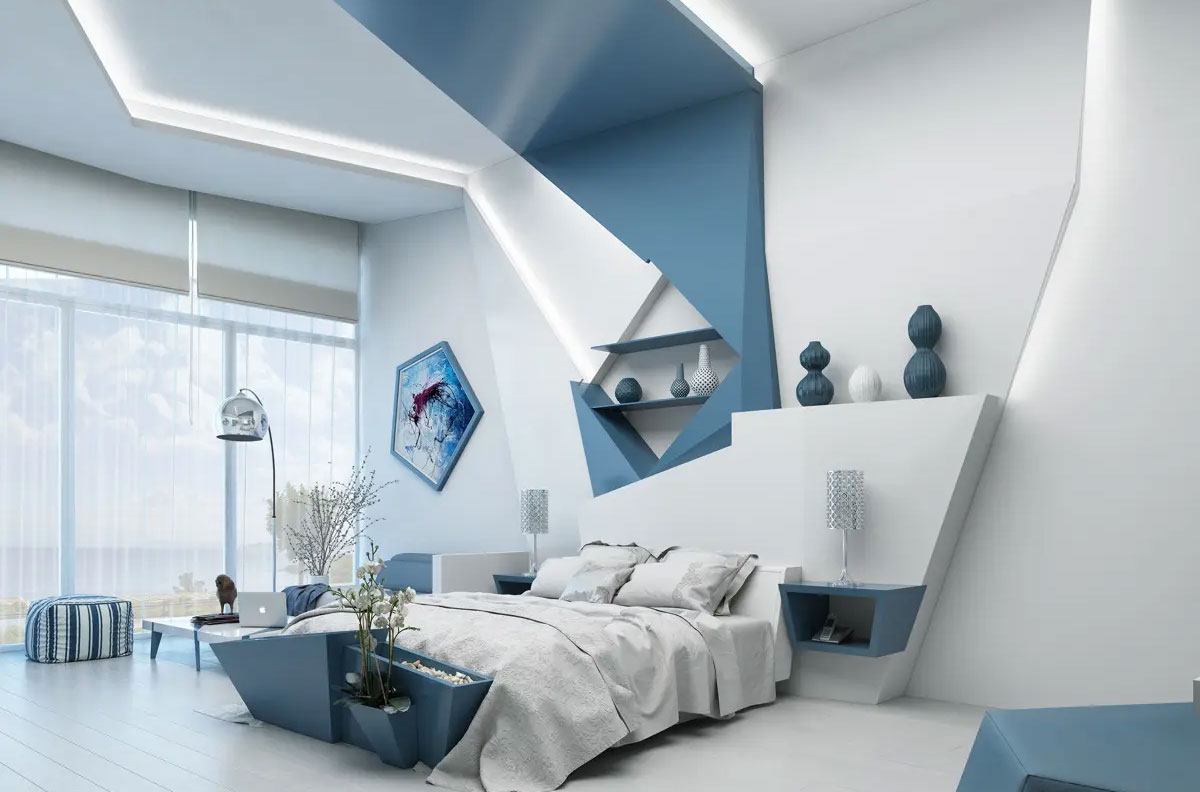 Nothing that makes an everlasting statement like an accent wall. You can try to use vibrant and bold paint on a wall to add an accent to it. Or use a patterned wallpaper, decorative pain technique, or stenciling method to deck up your wall. What would change your decor game is the addition of the same pattern on the ceiling as well. Not only it will give a unique look to your living space but also creates an illusion of high walls. Such decorative wall decoration ideas are highly impactful for small rooms.
4. Display Fabric on the Wall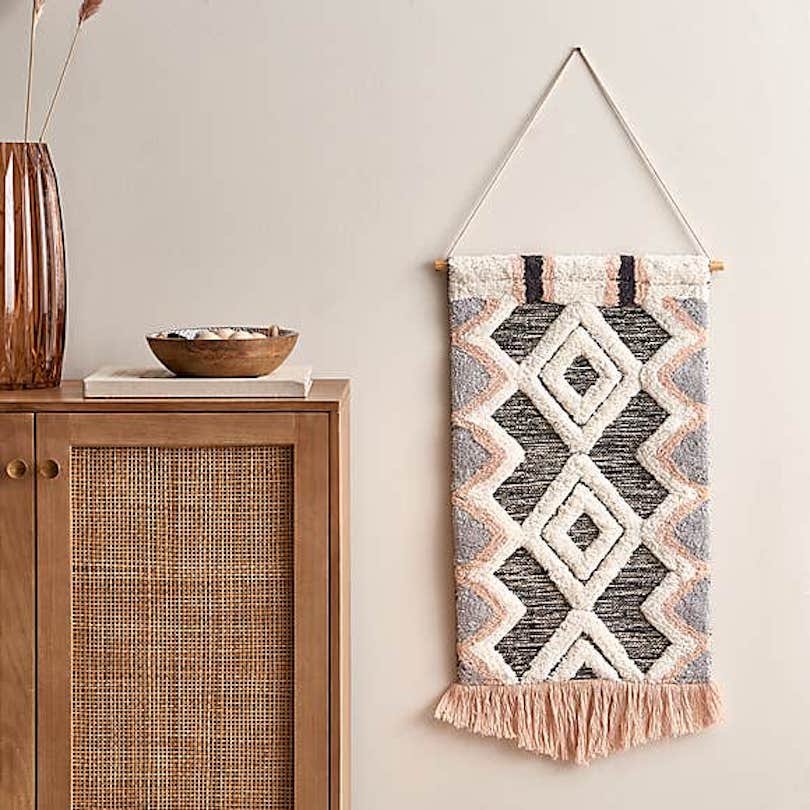 Influenced from the Marachesh's culture, adding a beautiful tapestry or elegant hanging decor on a blank wall can add so much texture, color, and pattern to any given space. Besides that, it also adds a softer appeal to any given space. Meanwhile, it offers a bohemian vibe to the given space. So, it is time to showcase fabric by hanging it on your wall.
The best part is that it is very easy to move compared to other framed paintings when it comes to shifting to a new home.
5. Mirror on the Wall – Wall Decoration Ideas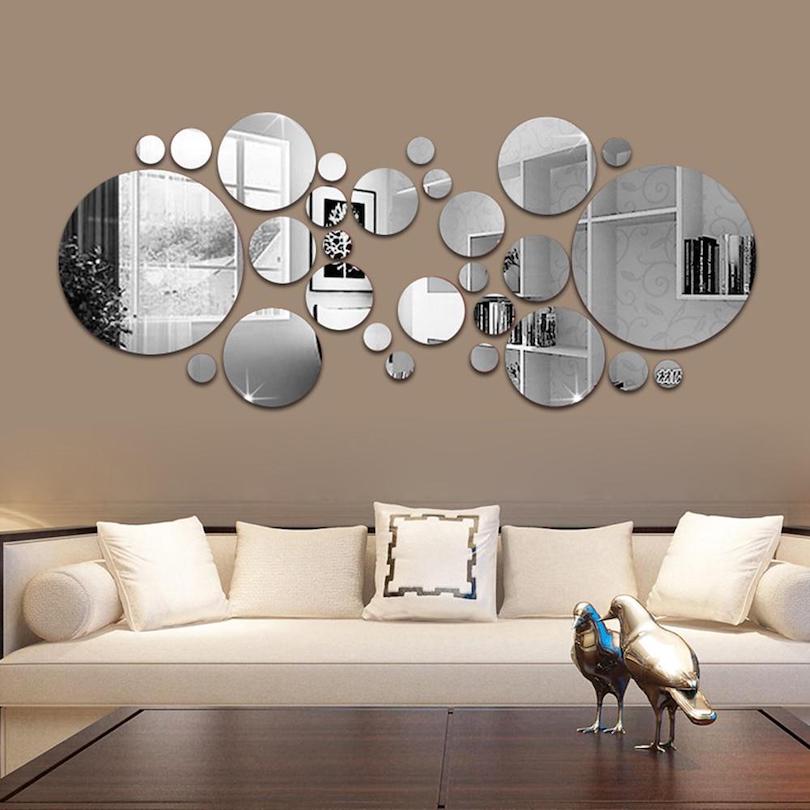 One stunning way to add an illusion of more space in a room is by adding a mirror on your wall. It is the best solution for small rooms. It is also one of the amazing wall decoration ideas that reflect light, as well as brightens up any room. You can hang an oversized mirror or several small mirrors onto a wall. Either way, the mirror is going to have a striking impact in a room that needs some style factor.
6. Painting a Mural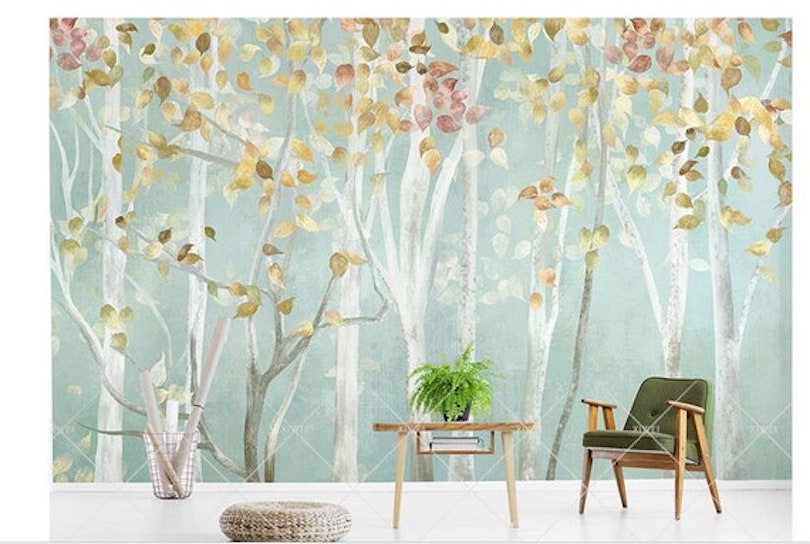 When painting a mural on a wall, you need to think outside the box. You can use a natural element, such as agate, to create a birch tree mural or decorate a wall by adding a design that brings some texture and depth into a room while making it appear larger. It is a very creative take on wall decoration ideas. So, you can adapt such ideas into your rooms, like living room, study room, or bedroom.
7. Install Floating Shelves To Style Your Walls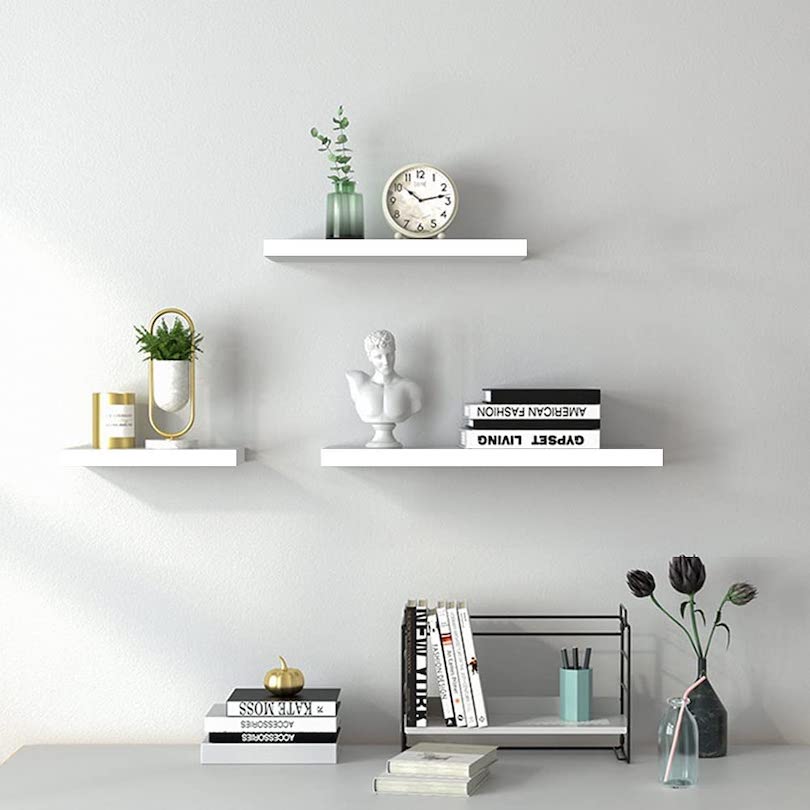 Bibliophiles, rejoice! You can add life to your walls by installing floating shelves for showcasing things you cherish the most. Besides your books, you can also display decorative pieces on these minimal shelves. Such wall decoration ideas are best for homes with limited space. By installing floating shelves to display small sculptures, hardcovers, and other elements, you can turn your interior into a great conversation starter.
8. Bring Outdoors Inside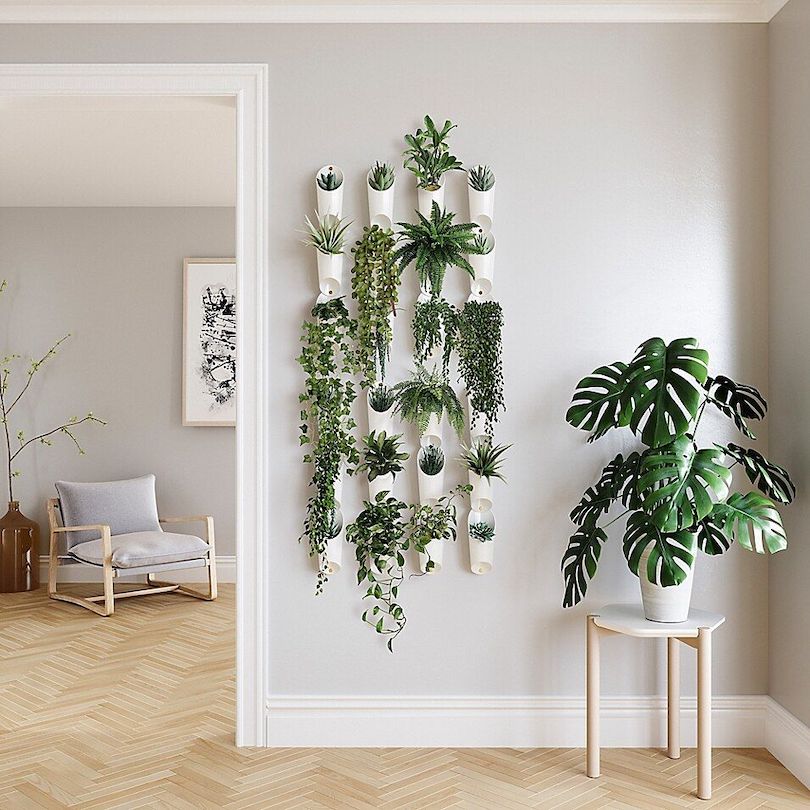 Who said you cannot go tropical on the walls? It is the best interior decor idea to breathe life into your dull wall. One of the best ways to bring the outdoors inside is by adding plants into your living space. The plants won't just have to sit on side tables or window sills. You can consider installing plants on your walls for adding an organic and natural touch to the available space. You can try hanging plants, such as ferns and succulents, in wall-mounted planters. This way, you can bring a bit of nature into your life and living space.
9. Basket Wall Decoration Ideas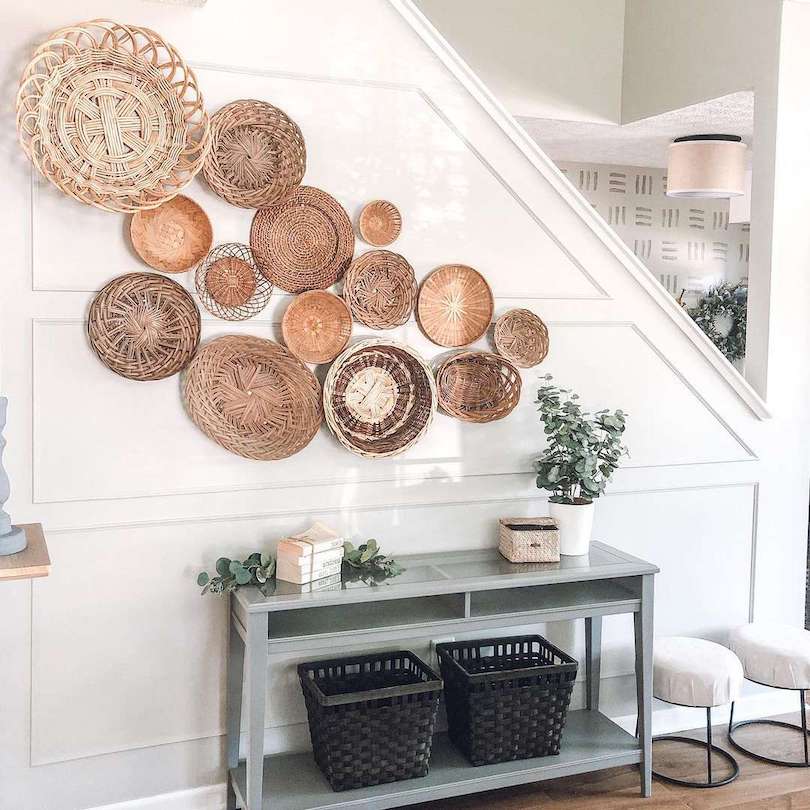 Want to add something unique to your wall? Consider the stunning basket wall decoration ideas that seem to be coming from the diaries of wanderlust. You can use simple wicker baskets to transform your space from plain/dull to a stunning spot. Also, install them onto your walls as well. These decoration ideas for your wall are aesthetically appealing. No matter you go neutral or colorful, this wall decoration scheme is sure to liven up any given wall with the arrangement of baskets in various textures and sizes.
10. Decorative Clock Wall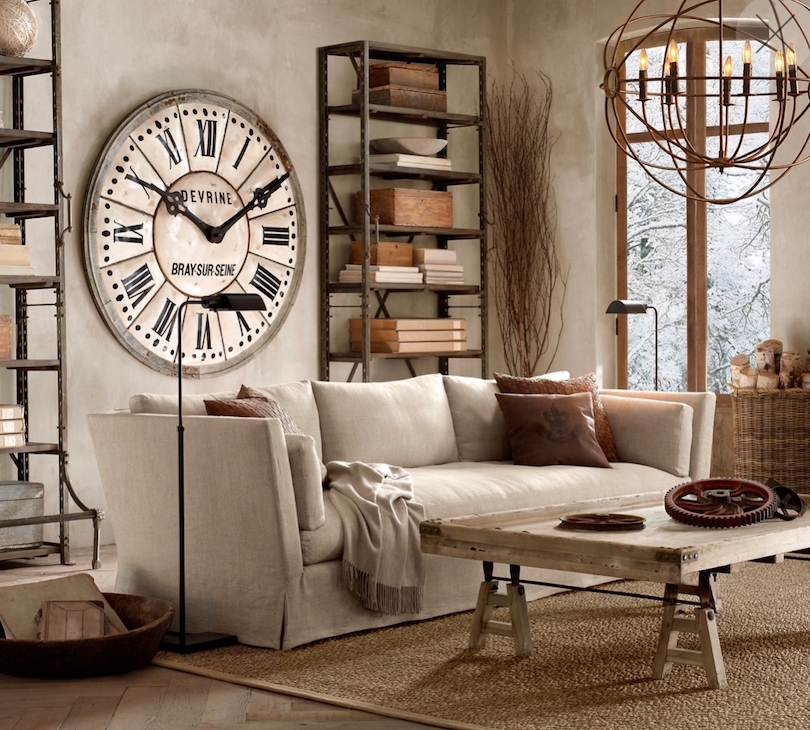 Another quirky wall decoration idea is to add a large decorative clock as an accent piece on your wall. It looks both visually appealing and practical too. You can consider installing this interior decor into a living room where your family spends the most time. This way, your main room will turn into the Big Ben area in your home where everyone would love to catch up in the evening.
11. Sculptural Sconces Wall Decoration Ideas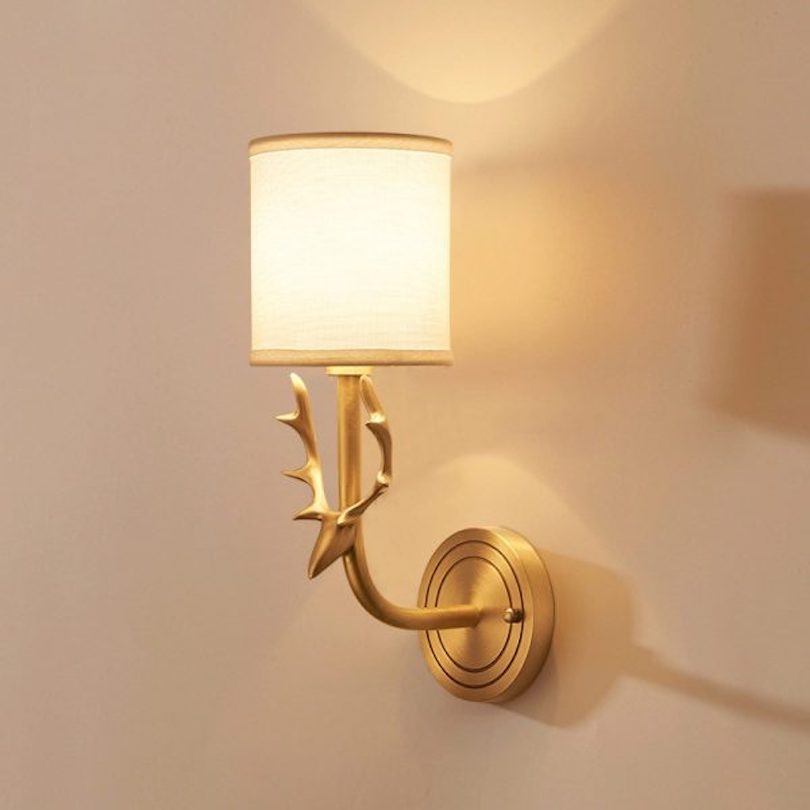 Another who has worked under the harsh light of a fluorescent bulb knows that amazing lighting is essential to make a difference in any room. Wall sculptural scones are the best to add stunning give an artistic flair to otherwise dull walls. No matter what design of these sculptural scones you like, these are likely to add sophistication, elegance, and charm to your living space.
Believe it or not, different lighting fixtures play a major role in transforming the whole mood of the given space. You can be minimalist with an all-white look, metallic for a futuristic feel, or tasteful with brass accents. Whatever be the design, such sculptural sconces are perfect to add elegance to any given space and have a creative take on decking up your home walls.
12. Dreamcatcher As Wall Decor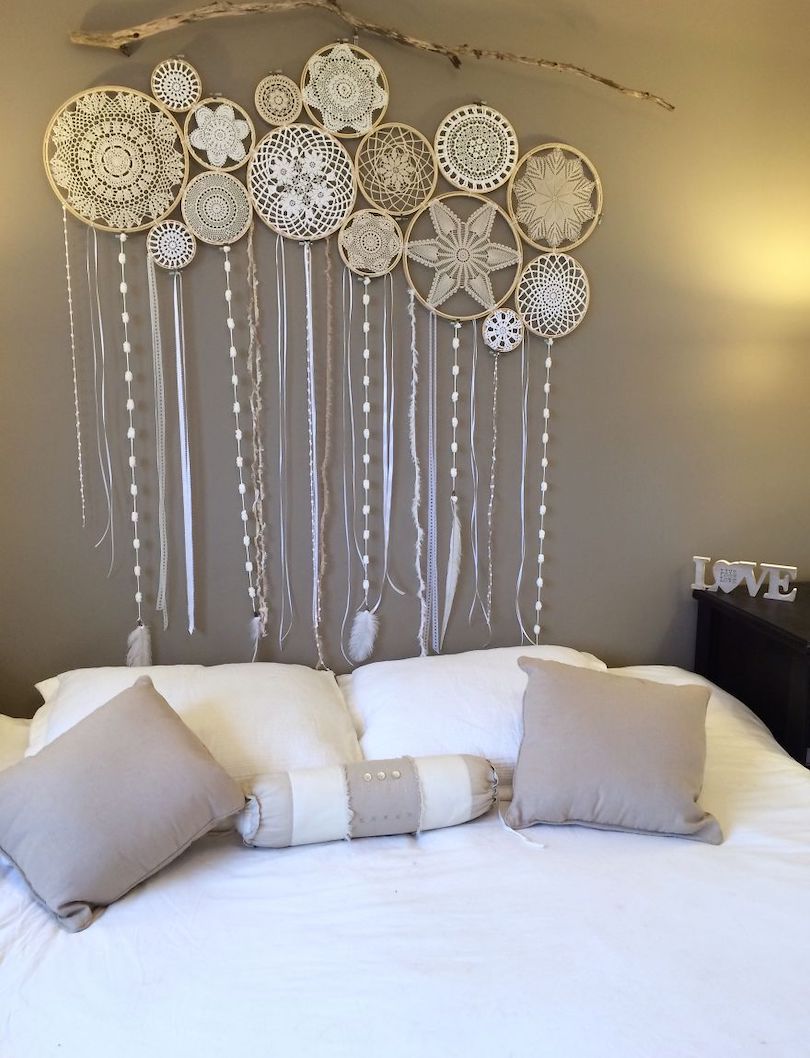 This wall decor is quite simple and minimalist. By adding a modern dreamcatcher to your wall, you can add a dreamy and understate vibe into your space. The elegance of white yarn is so mesmerizing indeed. But you can even try this style of wall decor with any other colored yard. No matter where you hang it, this wall hanging will add beautiful vibes into the given space.
13. Children's Paintings As Wall Decoration Ideas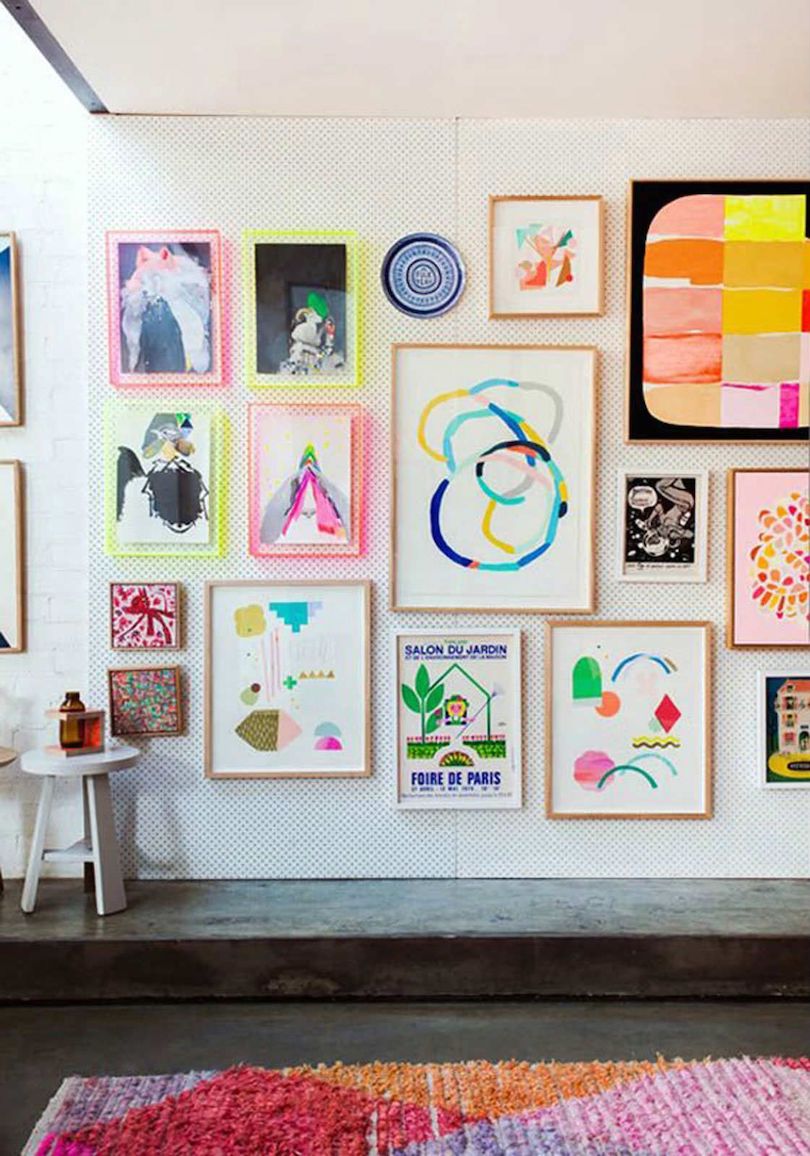 Why not frame your children's best artworks and display them on the walls? This is not just a fun way to decorate your walls, but also good to make your kids feel like proud artists. Another plus point is that you won't have to spend too much on an art piece. Isn't it a win-win situation?
You can get it refined when framed professionally within clean, modern frames. And, later arrange them in a classic floor-to-ceiling grid on the wall. Consider this stunning wall decor idea to add charm into your kids' room, study room, or even living room if you like their paintings too much.
14. Hat Wall Decoration Ideas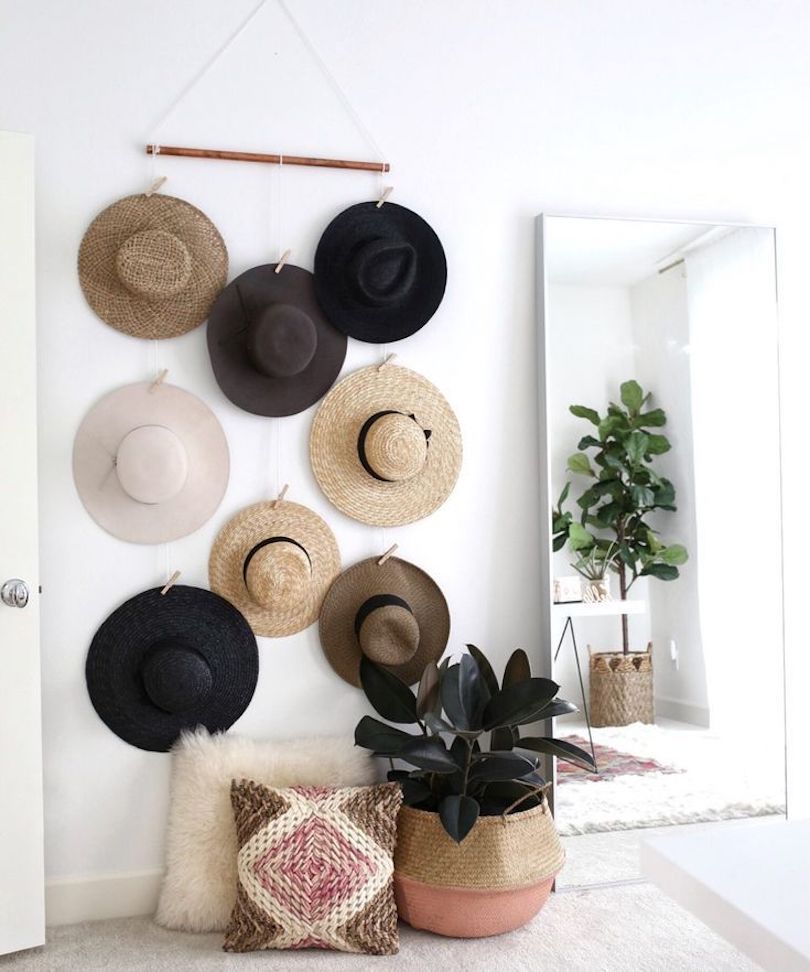 Do you have a great collection of hats? Why not display them on your wall and showcase your love for these classy accessories. It is also a great storage solution for anyone who has limited wardrobe space. Moreover, it will help you add more dimension to your room. Just give it a try and see how it will transform your room.
15. DIY Paint Dipped Artwork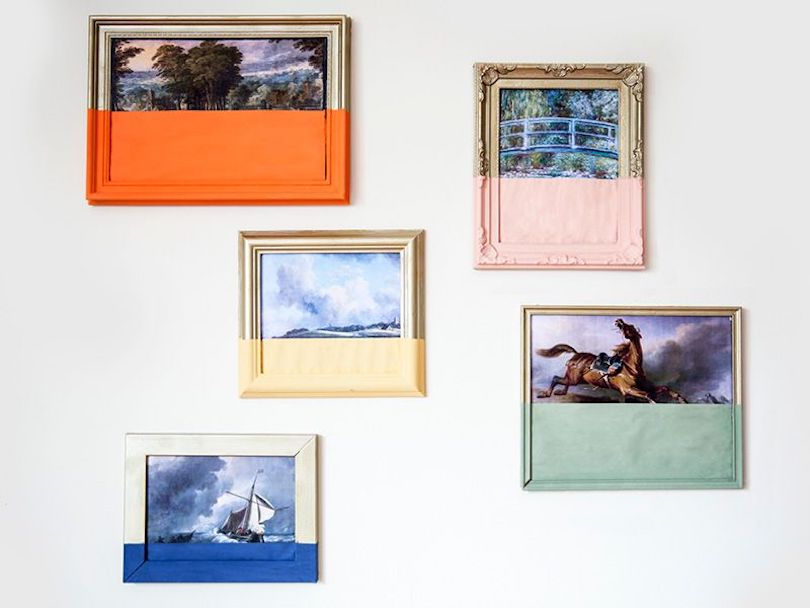 You must be having some vintage paintings collecting dust in your basement. Take them out and let them see the light of the day by turning them into trendy wall decor for your home. No matter what old painting or picture frames you have you can give them a modern appearance by simply dipping them in paint. You can either dip them all in one color paint or different paints for a color-blocked appearance.
So, these are some simple yet visually appealing wall decoration ideas that are anything but boring. No matter what wall decor idea you pick from here, it will give a new personality to your room.