5 Alexa-Enabled Smart Devices To Gift Your Loved Ones on New Year
As the new year is only a few days away, it's time to look for gifts for your loved ones. Amazon is one great online platform that brings you amazing deals on various products, including smart devices. The best thing about today's smart devices is that come enabled with Alexa. The voice assistant is slowly becoming a major component of smart devices. It is because it lets you create an ecosystem of smart home devices.
Alexa is majorly known for being in devices, such as Echo Dot, Wireless Headset, Pet dispensers, and more. These devices give you access to control the devices via voice commands. These smart devices also make ideal new year gifts for someone who loves the convenience of Alexa.
Have a look at these 5 cool Alexa-enabled smart devices to present to your loved ones on the new year:
Echo Dot (4th Gen) With Clock – Smart Devices For New Year Gifts
Amazon Echo Dot's 4th generation came out in 2020 with ample new features than predecessors. As we all know Echo Dot is a smart wireless speaker that's operated by voice even from a certain distance. It even lets Alexa speak in both English and Hindi. It even boasts new automatic features to make its usage more effortless.
The device even boasts an LED display that shows outdoor temperature, time, or other timers. You can get this smart Alexa-enabled smart speaker on Amazon at a discounted price.
Features:
The bundle comes with Twilight Blue with Wyze colored bulb
Automates home set up and light with Alexa via voice commands.
Boasts a clock along with crisp vocals and balanced bass.
Download the Amazon Alexa app with a smart light bulb.
Perfect as a nightstand.
Features alarms, timers, LED display, etc.
LED light can change effects up to 16 million colors
New Bose QuietComfort 45 Wireless Headphones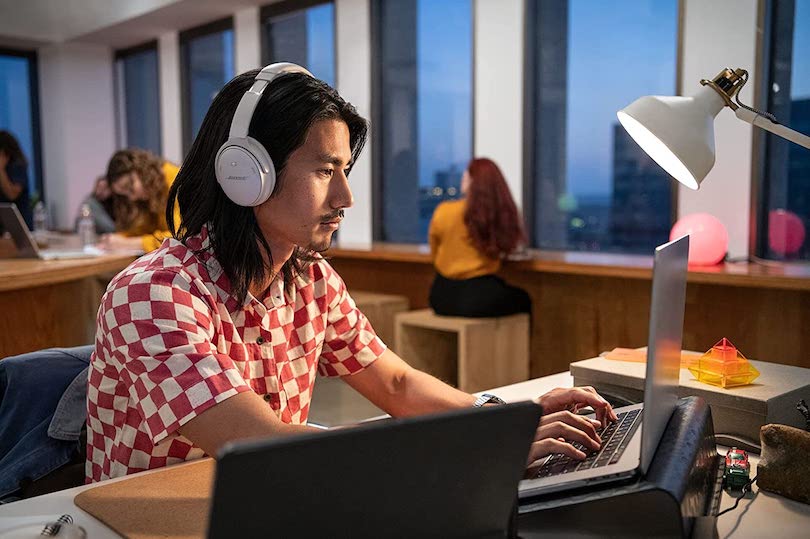 These Bose wireless headphones offer you a perfect balance of comfort, quiet, and sound. It consists of tiny mics for measuring, reacting, and comparing outside noise while canceling it with some opposite signals. You can choose them in quiet mode if you want full noise cancellation. Or set its Aware mode for hearing the environment and the music at the same time.
The headphones come with high-fidelity audio and feature TriPort acoustic architecture for fullness and depth. Even the volume-optimized Active EQ is perfect for maintaining the balanced performance of the volume. So, the bass remains consistent and the music remains clear while turning it up.
These are also very easy to wear over your head and ears. So, you can wear it all day long without feeling the burden over your ears and head. These are also made with impact-resistant nylon and plush synthetic leather. Plus, these are designed with less clamping force to boast luxe and durable finish.
Features:
Noise-canceling wireless headphones
Uses tiny mics for measuring, comparing, and reacting to outside noise.
Boasts high-fidelity audio along with TriPort acoustic architecture.
Volume-optimized Active EQ.
Boasts Quiet and Aware Modes.
Made with plush synthetic leather and impact-resistant nylon.
Has up to 24 hours battery life.
Around ear headphones charge via USB-C.
Bose Music app for walking you through guided setup.
Kohler Moxie Alexa-enabled Showerhead – Smart Devices For New Year Gift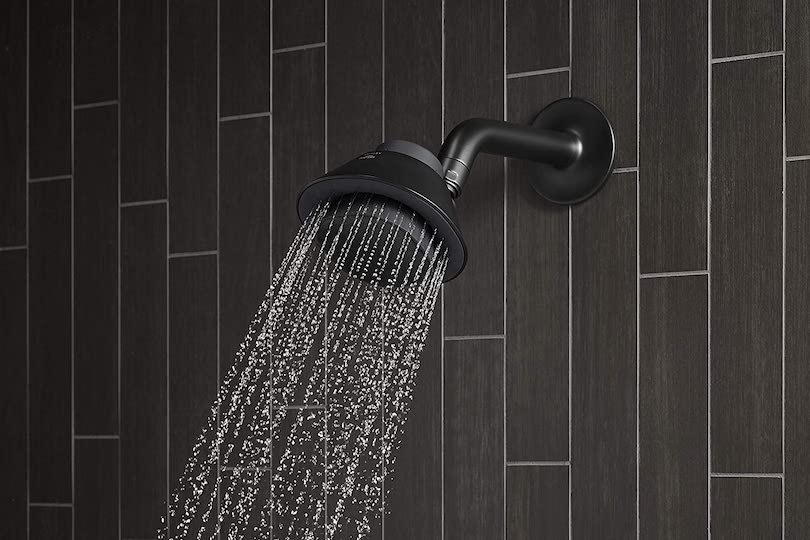 Just replace your old boring waterproof speaker with this fun Alexa-enabled smartphone with an integrated speaker. It boasts a sleek and chic design to match any bathroom interior. Moreover, this rechargeable device adjusts the volume around the acoustics.
Once you install this showerhead, you can command it via Alexa to listen to your favorite music, listen to the news, or order the desired product online. A single charge can last up to six hours on the device.
Features:
Full Coverage Shower Spray.
Waterproof Bluetooth speaker.
IPX7-rated waterproof shower speaker.
Single function, full-coverage spray showerhead.
Audio and sound by Harman Kardon
Built-in Voice control via Amazon Alexa.
Portable and durable device with a removable magnetic speaker.
Comes with a long-lasting battery.
Owlet Home Pet Camera with Treat Dispenser – Smart Devices For New Year Gifts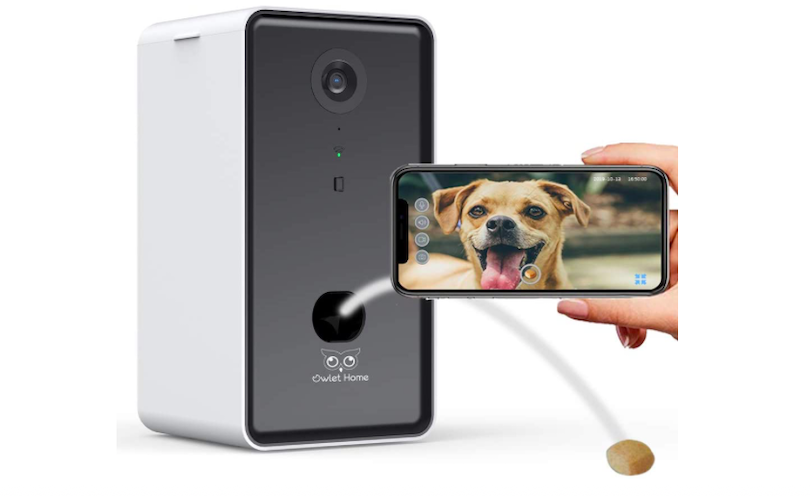 Owlet home pet camera with treat dispenser doubles as a safety measure, as well as keeps pets happy. Its integrated camera provides high-definition video to let you see your pet's activity. You can turn on the camera by tapping into the Petcube Bites 2 app.
This camera even lets you see rooms through a 160-degree view. It even zooms in by four times, lets you view at night, and enables you to talk to your pets. Alexa is also built within the device. So, you may ask it to offer you treats to the pets through voice commands.
Features:
Easy set up that plugs into a power outlet.
Download its app, connect to Wi-Fi, and enjoy the smart dog camera.
Fun and interactive treat dispenser.
1080P camera comes with auto night vision to see clearly at night.
Boasts a built-in high-quality microphone and speaker for two-way audio.
Advanced motion detection and dog barking alert.
ecobee Lite SmartThermostat – Smart Devices For New Year Gifts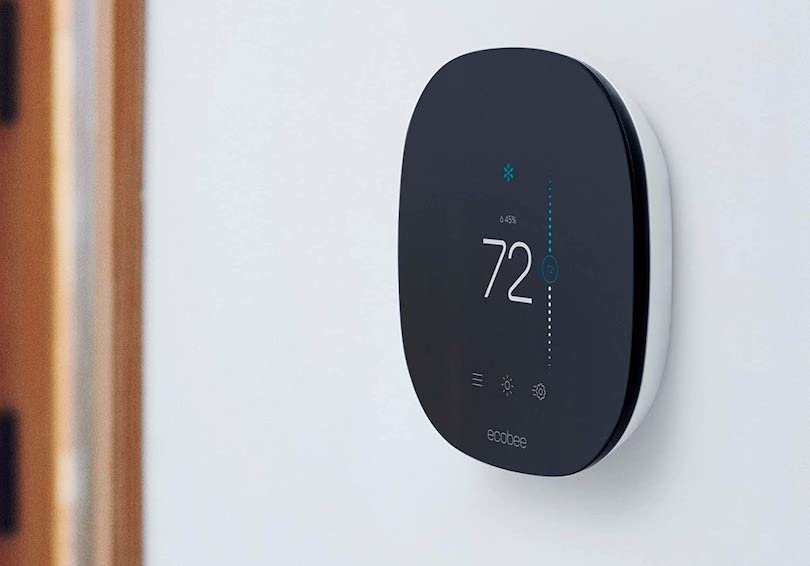 This thermostat comes with SmartSensor to measure room temperature and occupancy. It further signals the thermostat to adjust to a comfortable temperature or simply switch to energy-saving mode. It even boasts a cool feature to save homeowners on their yearly bills.
You can even adjust its temperature yourself via the companion app or Alexa voice command. This is how it's easier to control the device. It is one of the smart devices that many tech-savvy homeowners prefer for their smart homes.
Features:
Save up to 23% annually on heating and cooling costs (compared to a hold of 72°F)
Control from anywhere using your Android or iOS device
Add SmartSensor to manage hot or cold spots and deliver enhanced comfort to the rooms that matter most
Automatically pauses your heating or cooling when a door or window is left open (requires ecobee SmartSensor for doors and windows and a Smart Security subscription)
Integrates seamlessly with your preferred smart home system
These are some of the amazing smart devices that you need to consider for your home. With these devices, your life becomes easier as you can control various activities around you via voice commands.