5 Black Friday Coffee Maker Deals To Grab Right Now
A coffee machine is something that coffee enthusiasts need to invest in for perfect Barista-worthy hot beverages at home. However, these coffee brewing machines can be expensive. Therefore, you need good Black Friday coffee maker deals to grab at a discounted price.
Whether you want to replace your existing coffee maker or simply want something fancy and functional for a perfect brew, you can get substantial savings over the holiday sales. Officially, Black Friday is on 26 November 2021. But the early sale deals have started dropping already on Amazon.
No matter if you prefer only the top brands, such as Keurig, or just the basic options, here we have listed the top 5 best Black Friday coffee makers deals for everyone. If you love a good bargain, do check out what's available on sale right now.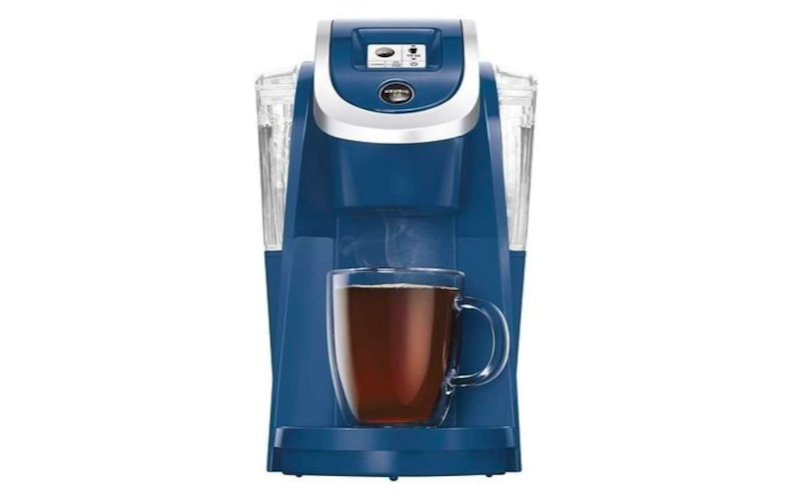 The Keurig Single Serve Coffee Maker (K250) comes packed with great functionality and elegant looks. It is a compact coffee brewer that can help you prepare smooth, rich, and tasty cups of Joe. The device features a strength control setting for a strong brew. It even includes multiple settings, like K-Mug, K-Cup, and K-Carafe pod brew sizes.
This means that the coffee machine enables you to customize your brew as per your liking. Plus, the easy-to-use touch screen display makes it easier to operate the device with no stress. Like this coffee machine? You can get it at a great offer during the Black Friday coffee make deals 2021.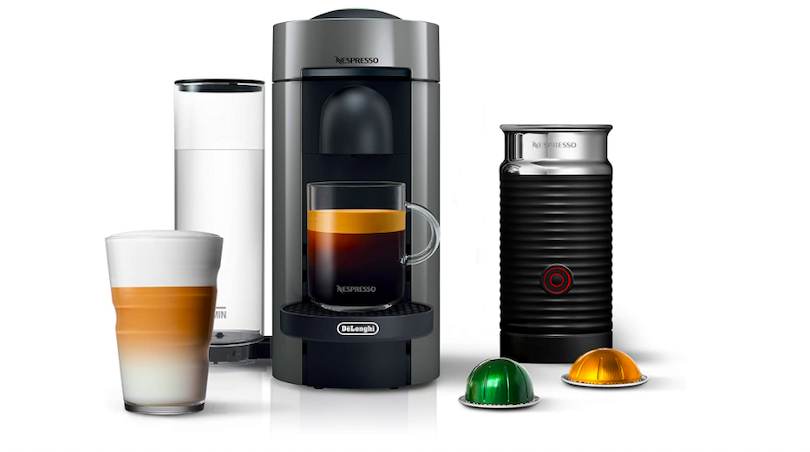 Nespresso Vertuo Plus coffee and espresso maker can prepare both coffee and espresso for you. You can use it to prepare your favorite brew in any size, including 5oz and 7.77oz coffees, as well as a single and double espresso.
The coffee machine comes with a free Nespresso Vertuo capsules set to make the brewing process easier. Thanks to the brand's Centrifusion technology using barcodes, the machine can deliver the best single-serve brew, including the delicious crema.
Using this coffee machine, you can easily prepare Barista grade single-serve brew at a single touch of a button. However, the device is for Nespresso Vertuo capsules only.
For those who like to enjoy a perfect cup of coffee, Nespresso Vertuo Plus is a great coffee brewing device. Now, it's available at a great discounted price during the Black Friday sale.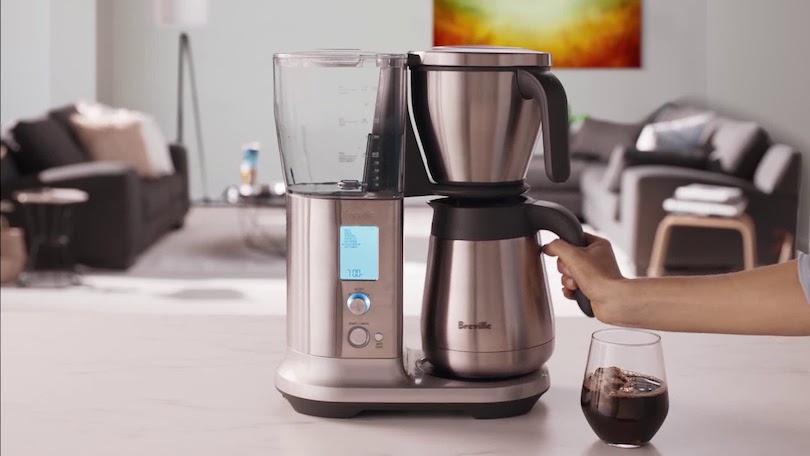 Breville has brought this precious temperature control coffee maker in a brushed stainless steel finish. It comes with a pour-over adapter and thermo-coil heating and pump system along with PID digital temperature control.
Due to its precise temperature control, the coffee machine can deliver the finest brew at home. There are six pre-programmed coffee settings and water temperature adjustable features to blend a perfect cup of coffee.
This precise temperature control coffee maker is now up for grabs at an affordable price during Black Friday coffee maker deals 2021.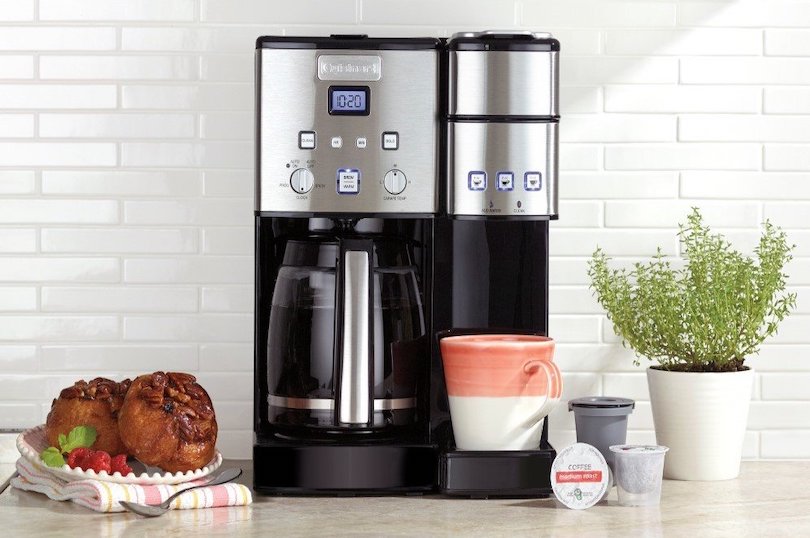 Cuisinart brings you a sleek and stylish coffee machine, featuring a 12-cup glass carafe with stainless steel handle. It includes a gold-tone coffee filter that ensures only pure coffee flavor gets poured into your cup.
It even includes the brand's home Barista reusable filter cup to help you use your own K-Cup pot and coffee. Hence, you get full control over the brew you prepare. Want to see this coffee maker at your home? Get it now at a reasonable price during the Black Friday sale.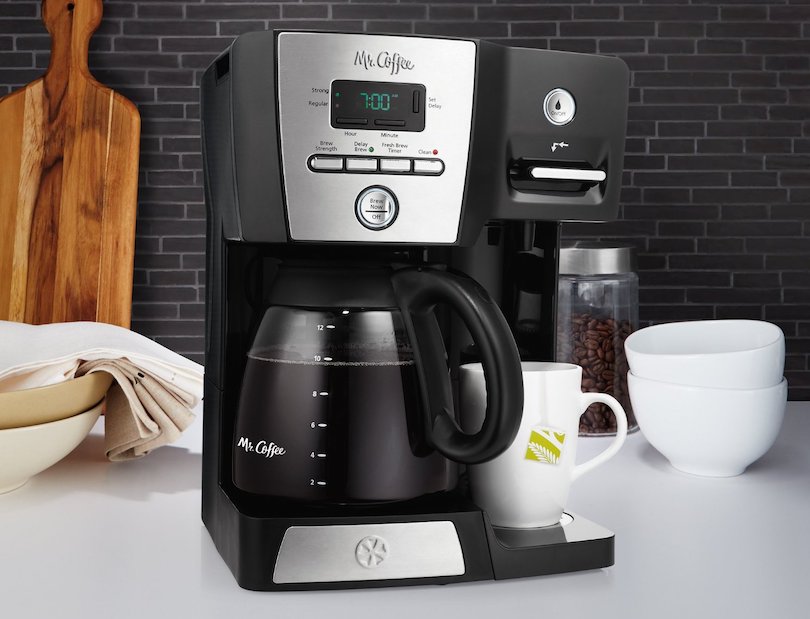 Mr. Coffee is a 12-cup programmable coffee table with a brew later feature. It means the device lets you set the coffee maker ahead of time. So, you get the perfect brew every time you wake up or in the evening while reading or relaxing.
It features a programmable LED display and the easy-to-view water window enables you to check the exact water level without overflow. The coffee machine even includes a Grab-a-Cup Auto Pause feature that lets you grab your coffee as soon as brewing is complete. For easy and fast clean-up, you can lift and clean the filter basket.
Get this easy-to-use coffee maker now for just $30 on Amazon's early Black Friday sale.