5 Sustainable Gift Ideas For Your Loved Ones This Holiday Season
While we all are super excited about holidays, it can be a very wasteful time if you aren't careful. From non-reusable shopping bags to waste wrapping papers, there are so many items that fill up your space during the holiday season. Therefore, it can be an annoying time for any eco-conscious person. But the good news is that there is an array of sustainable gift ideas that you can consider gifting to prevent wastage.
From bamboo-based products to biodegradable items, there are various Eco-friendly gift ideas for your sustainability-conscious loved ones. You can look for reasonably priced sustainable gift items from Amazon. There are abundant environmentally-friendly products available on this online platform. However, you need to pick the ones that are likely to please anyone on your gifting list.
For instance, if your sister wants a phone case, consider gifting her a biodegradable one. If your friend wants a cool everyday handbag, you can gift her a cork crossbody bag that's reusable and stylish.
Here is our quick list of the 5 amazing sustainable gift ideas for buying and promoting 'green' and handmade this holiday season.
The Zero Waste Cookbook – Sustainable Gift Ideas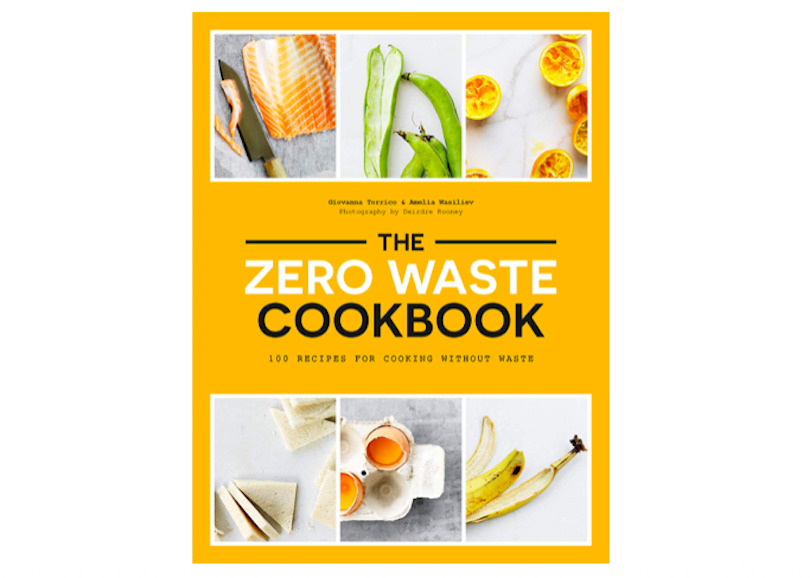 Boasting some amazingly beautiful food photography, this particular cookbook helps people to learn how to craft tasty recipes that won't leave any wastage. The Zero Waste Cookbook is your complete guide to make your food stretch further for reducing any waste.
From making vegetable stock to using the husk of corn and using lemon zest, there are more than 100 waste-less and simple recipes in this book. There are also interesting chapters on vegetables, fruits, dairy, bread, meat, and fish. You'd learn how to utilize your food in a good way at home.
Biodegradable Phone Case for iPhone 12 or 12 Pro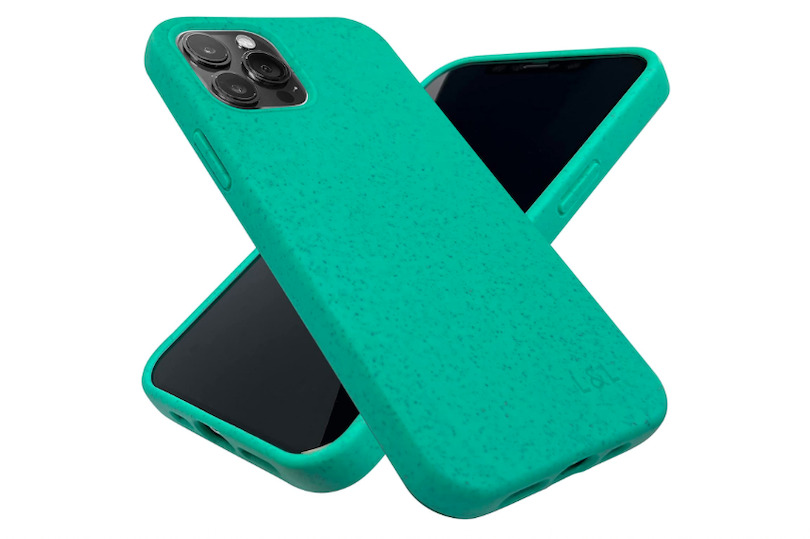 Have a look at this eco-friendly and compostable phone case for iPhone 12/12 Pro. It's made of sustainable and natural plant-based biodegradable, non-toxic materials. Hence, it's one of the best sustainable gift ideas to consider for eco-conscious people.
This vegan, environmentally-friendly phone case comes with a plan back with subtle flecks all over its body. This is a minimalist yet stylish phone case to appeal to both men and women. Furthermore, it boasts a matte texture for good grip and a soft surface.
Due to its durable and thin design, this phone case won't add extra bulk to your phone. Meanwhile, it offers amazing shock absorption. Another good thing about this phone case is that it supports wireless charging. So, there is no need to remove your cover from the phone for QI wireless charging.
Bamboo Toothbrush – Sustainable Gift Ideas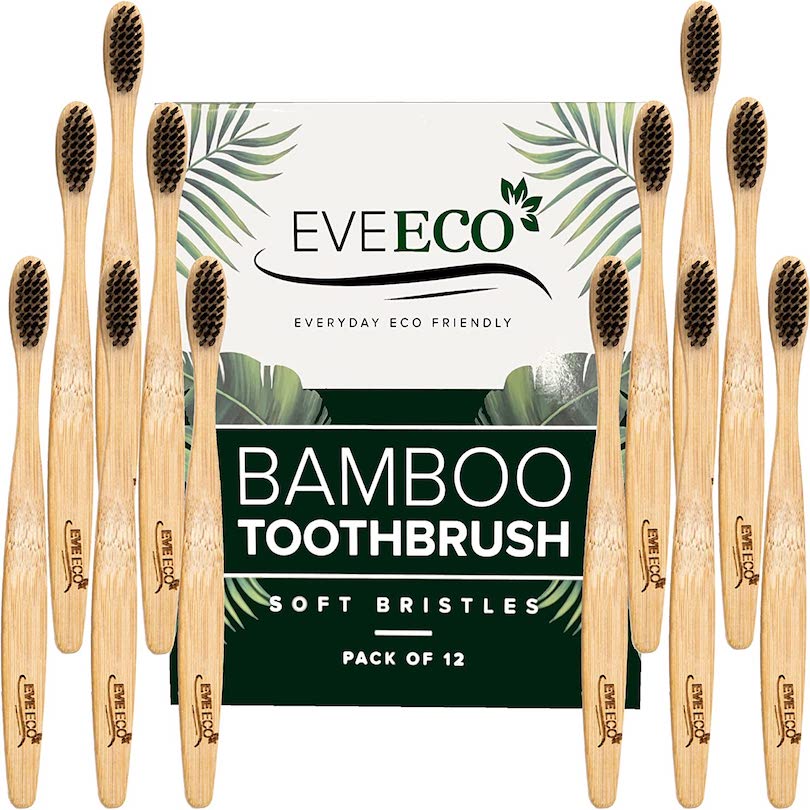 Bamboo toothbrushes are one of the simple but useful sustainable gift ideas for everyone. You can gift it to anyone and we're sure that they will happily accept this sustainable toothbrush pack. This pack is perfect for a family of four and is likely to last around three months. It's also a great travel gift for any family who wants or already follows a green lifestyle.
These biodegradable, recyclable toothbrushes would have a positive impact even after use. Plus, you get to enjoy good dental health without any cavities. So, you don't have to make ample trips to the dentist.
The bristles of these bamboo toothbrushes use 100-percent BPA-free charcoal-infused bristles. It helps in offering you the right care to keep gums super healthy. It also helps in removing the surface stains for offering you healthier and whiter teeth. The handle of the toothbrushes uses 100-percent all-natural bamboo. Its design is super smooth and feels great in your hand while holding and maneuvering.
Eco Living Composter – Sustainable Gift Ideas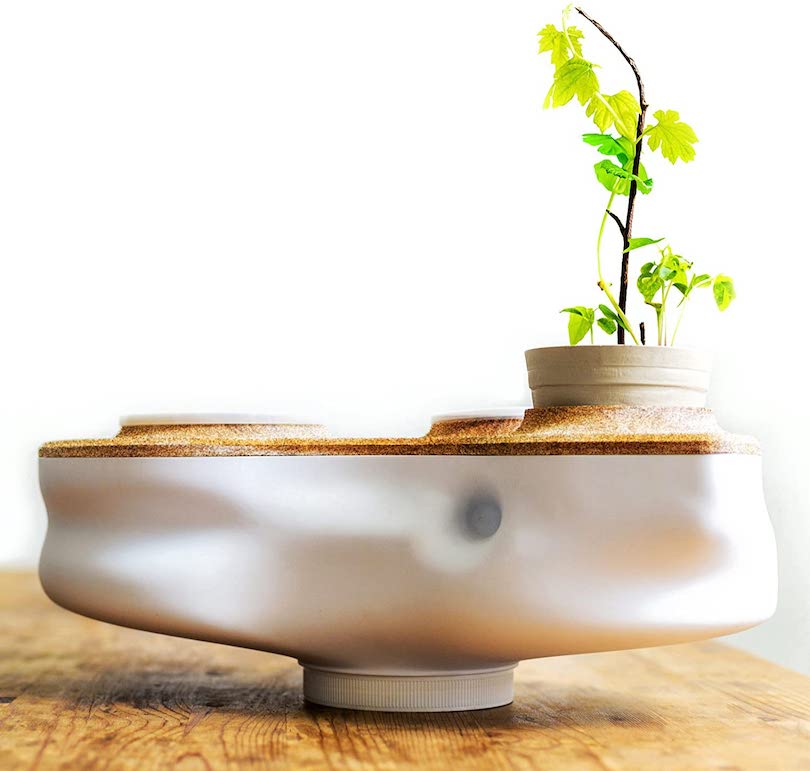 It is probably no new news to you that food wastage is a major issue around the world. Rather than throwing away the food in the garbage, it is best to compost it. This practice helps in enriching soil while reducing methane emissions from landfills. Moreover, it helps in lowering carbon footprint as per the Environmental Protection Agency (EPA).
All you need to do is add the leftover food scraps and worms to this odorless composter and further watch the device turning it into a fertilizer. This particular Biovessel comes from nature parametric and ergonomics. It's mostly suitable for inhabitants and eco-product users.
Its size is convenient enough for a family of 1 to 3 people. Hence, ideal to keep on your kitchen counter. It's also super easy to use. After adding food waste, you need to keep checking the soil moisture, pH level, and light. Plus, it takes care of any odor.
The best part is that this device is powered by nature. It consists of 7 liters of bedding soil and around 500–600g of composting worms for activating the Biovessel.
Women's Cork Crossbody Bag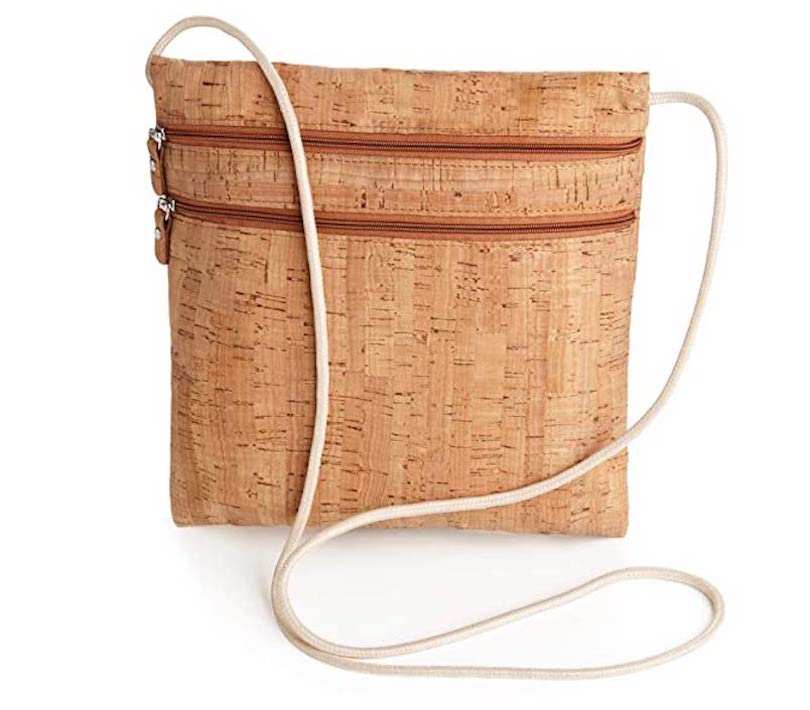 Here's one of the stylish sustainable gift ideas for you. It's a chic crossbody bag for women. It's made using natural cork material. But its design is very unique and trendy. Its soft texture boasts a very lightweight and sustainable design.
It's one of the very attractive handbags, featuring a functional design for various occasions. When accessorized with an outfit, it's very secure. Therefore, it is very trendy and convenient. The bag has enough space for carrying your daily essentials, power bank, sunglasses, charging cables, cosmetics, keys, wallet, and more. However, the bag is not suitable for heavy items.
Made of high-quality cork fabric along with soft inner lining, this crossbody bag comes with an adjustable cord strap. One can wear this crossbody shoulder bag on any occasion. It's simple yet perfectly chic, pragmatic yet trendy, and lightweight yet stylish. Above all, it's a perfect everyday accessory for environmentally-friendly women.