Kara Pure Air-to-Water Dispenser Harvests Fresh Water From Air
Water is an essential and valuable natural resource. It's because it is vital for the growth and life of all organic living beings. But the access to drinkable clean water is becoming limited slowly. After a few decades, water will become an inaccessible commodity for people worldwide. However, one startup has come up with a revolutionary machine that may reverse that. Dubbed Kara Pure, this innovative air-to-water dispenser harvests drinking water from the air. And, further dispenses around 10 liters of it every day.
Design of air-to-water dispenser
This air-to-water dispenser features a minimalist yet the luxurious design. Moreover, its design is environmentally-friendly. It even helps in enhancing wellness by offering you increased alkaline water.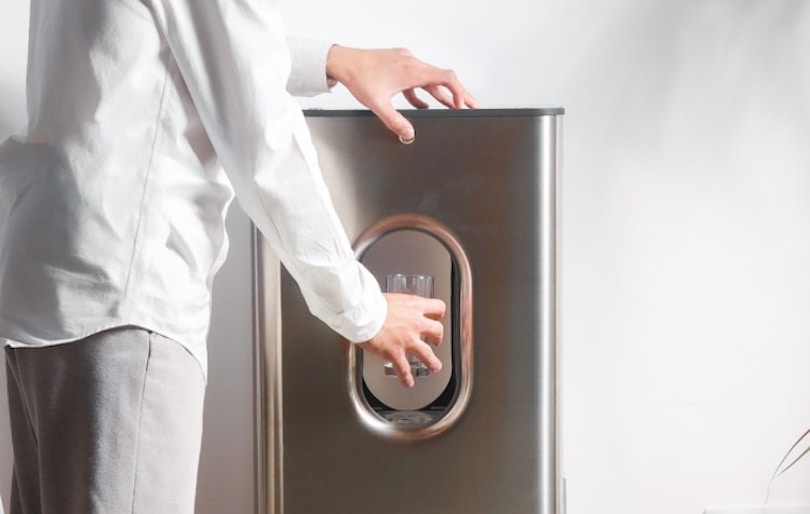 The machine comes integrated with ionizers to separate water into its alkaline and acidic parts. It further enhances water with its 9.2+ pH alkaline minerals, such as magnesium, calcium, zinc, etc.
All this helps in giving a potent boost to one's immune system while improving your health.
What is the air-to-water technology of Kara Pure?
The air-to-water technology of Kara pure captures water particles from the air. And, further renders it into usable clean water. At present, two technologies are competing for this – the desiccant and refrigerant. The desiccant technology makes use of zeolites (like a volcanic rock) for capturing water molecules in the air. The zeolite and water molecules are further boiled from desiccant technology. It kills around 99.99% of bacteria and viruses in the air and further catches them within a reservoir.
The refrigerant technology, on the other hand, uses cool temperatures for condensation. The water then drips into a water catchment. This technology also lacks the ability for killing germs and viruses. But after the COVID-19 pandemic, the desiccant technology is superior to refrigerant products.
After entering the reservoir, water infuses with rare health beneficial ionized and minerals. It helps in producing water with an ultra-smooth and 9.2+ pH profile. The water present in Kara Pure water is consistently circulated through UV light. It ensures complete freshness.
This unique dispenser is the first-ever commercial product for offering 9.2+ pH water. It's known as alkaline water. Such alkaline water is helpful in promoting ideal alkaline environment in the body. This alkaline and mineral-rich water also promotes skin health. It even improves bone strength, regulates blood pressure, aids digestion, and boosts immunity.
Availability
For now, Kara Pure can dispense water only at room temperature. But the startup has pledged to create a cold and hot function when they reach their financial goal of around $200,000 on Indiegogo. If you like the product and its water dispensing mechanism, you can grab it now at an early bird price of $299.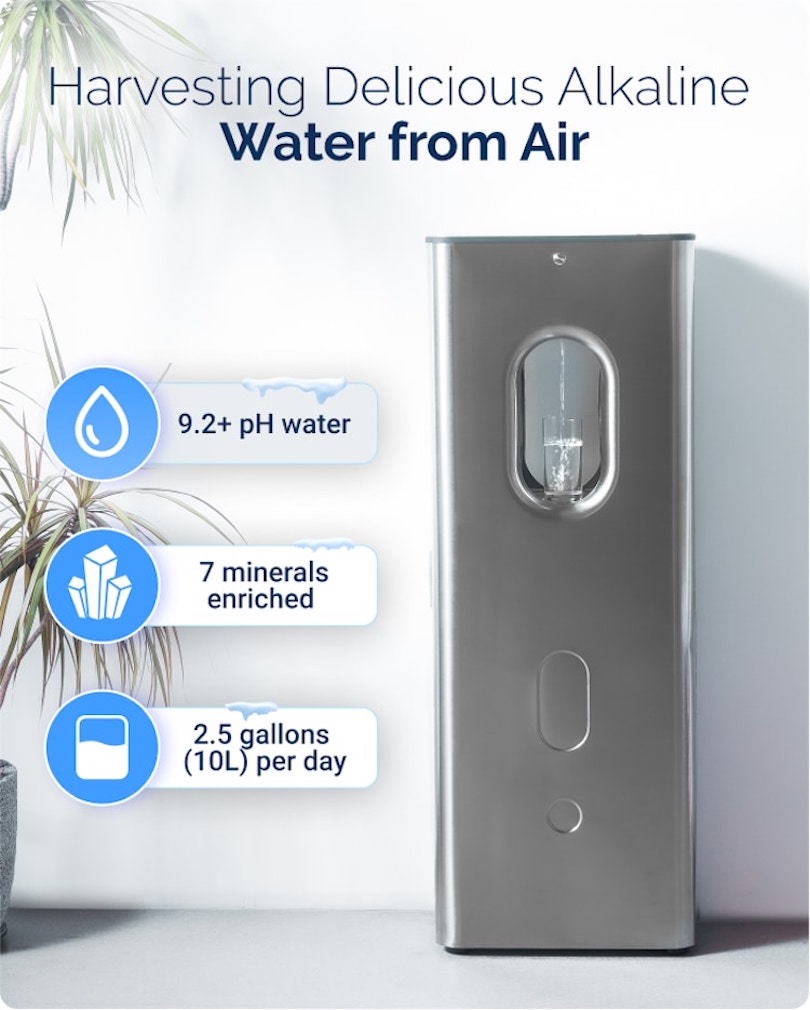 Via: MyModernMet