Cabin Spacey's Self-Contained Cabin One is Easy To Put Anywhere
Smart, self-contained concept homes are increasingly becoming more available to people. Even Germany's Cabin Spacey has come up with the prefabricated modular home called Cabin One. It's are perfect for those who do not mind going around. These location-independent modular cabins are easy to put anywhere in any desired location.
The 370-square-foot homes are easy to buy and transport to unused and underutilized building roofs or any parking lots. According to the company, this is a futuristic way of housing where one pays as they live.
Construction and Design of Cabin One
It consists of spruce timber frame construction. It even comes integrated with cellulose insulation and a proper ventilation system. You'd notice that it even includes a bathroom. The bed further sits atop the storage space, just like you want to see in a small city apartment. Besides that, the other cabin space – from the living area to the kitchen – is open to the bedroom area. These modular pods let you for a comfortable setup for partners on vacation. It's also a great living solution for people who want to downsize to tiny home living.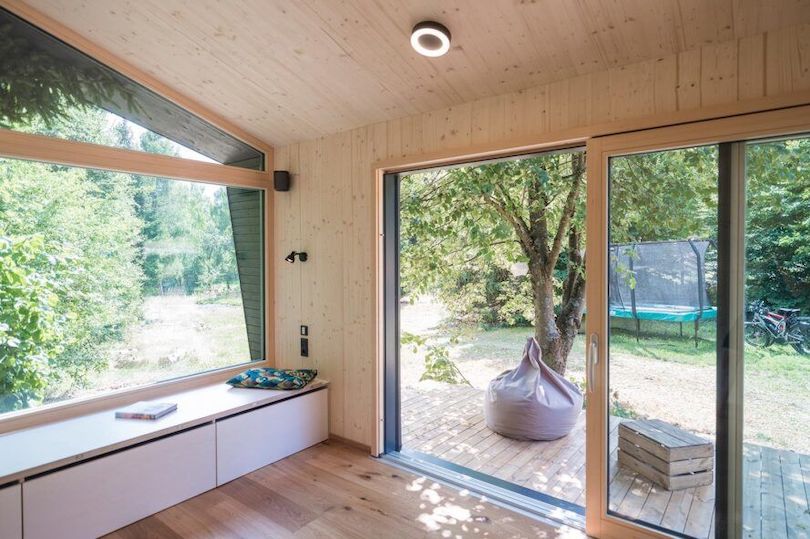 Interior & Other Features
The interior of the modular cabin is around 25-square-meters. So, there is enough space for a cozy wooden retreat – be it for your vacation getaway or main abode. This cabin is easy to customize with solar panels, intricate details, and more for off-grid living. The designers also work closely with the architects to create a building design that's permitted as per your area requirements.
Furthermore, renewable raw materials are part of its construction. The cabin even has prefabricated construction. So, you can have your whole thing finished and delivered to the desired location without any mess or waste on the construction site. However, its foundation needs to be in place with accurate wiring. So, that Cabin One is ready to use as a tiny home.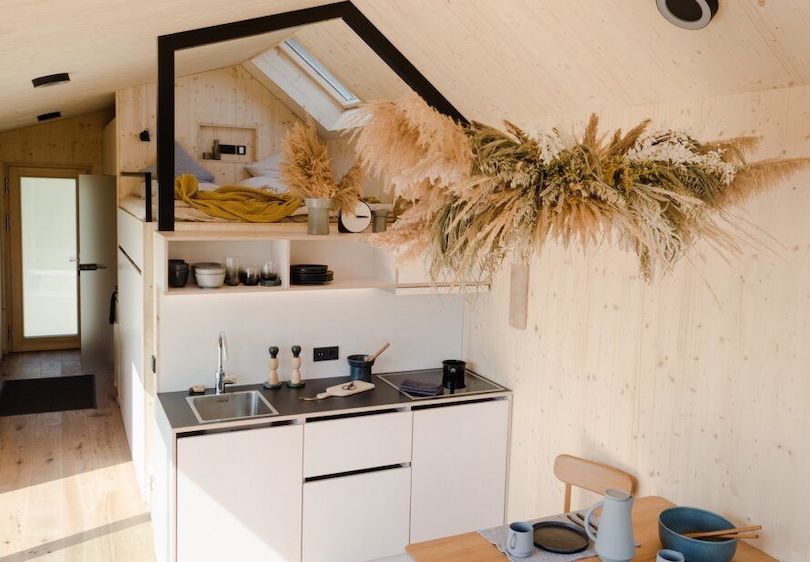 The pod even includes large windows along with a huge slider door on its side. It gives this prefab cabin a more extensive feel compared to various tiny homes. This even creates a perfect feeling of a backwoods, modern cabin. Plus, an induction burner and small sink give the kitchen surface a perfect streamlined yet practical feel. At the farthest end, near the loft bed, there is a cozy bathroom space with ceramic tiles.
We love the overhang at the end of its interior for protecting you from the weather. It also serves as an elegant design element. There's also plenty of headroom in this prefab cabin, as its measurements include 3.43 meters in width and a total height of around 3.69 meters.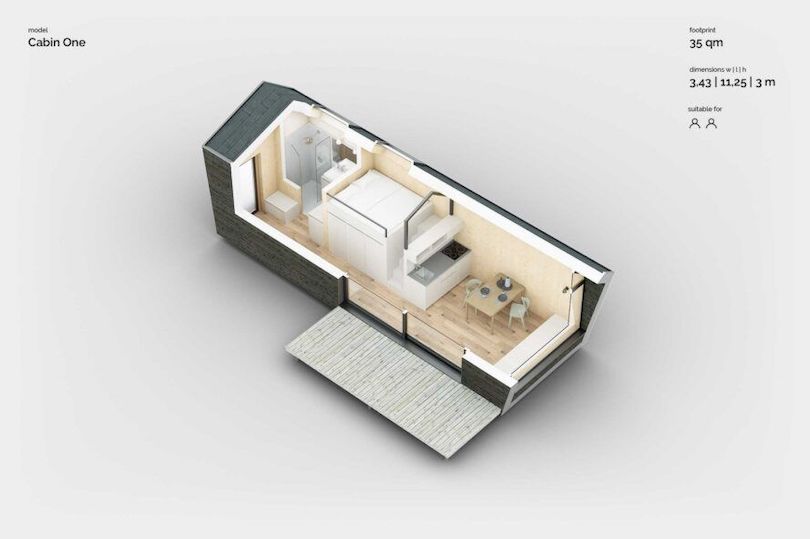 This modular pod also comes integrated with smart technology to let you control the space at a touch of a single button.
Price
Want to purchase this model? Its price starts at $120,300. You can use this prefabricated modular home as your tiny vacation home or backyard studio apartment.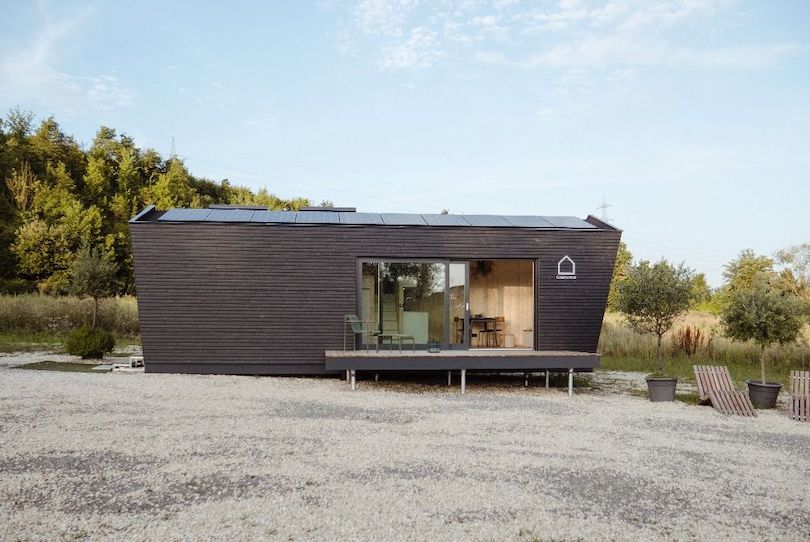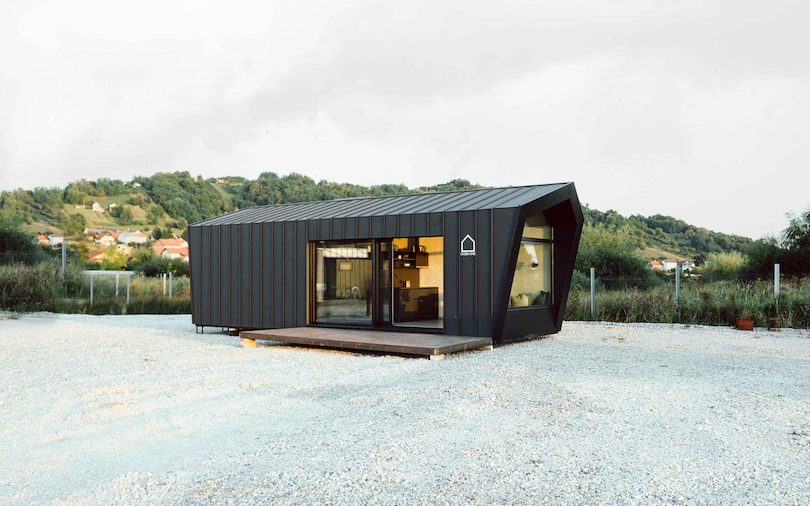 Via: Inhabitat