Quite Lite Quick Cabin is Easy-to-Install Within 2 Hours
The camping technology that used to be years ago is much more advanced now. The Quite Lite Quick Cabin is the epitome of advanced technology that's aimed at making the camping experience much easier and more comfortable. What's amazing about this modular 10'x10' plastic cabin is that it comes as a ready-to-install kit that needs only one person and a screwdriver to setup. Here is a small quite lite quick cabin review to know more about this unit.
Lightweight and durable cabin
Each of this durable plastic cabin's modular components weighs less than 30 pounds. Hence, it makes a perfect lightweight structure that's enough for a single person to assemble. The wall panels consist of low-density polyethylene that's lightweight, UV resistant, and puncture-proof. Each panel is even packed with foam for better insulation. This makes it well-suited for cold winter nights. Furthermore, the Quick Lite Cabin is properly field-tested for many years in extremely cold and hot temperatures.
There are also properly threaded inserts that are within the wall panels. So, you may easily set up the furnishing, like tables or folding chairs. This cabin even comes with perfect shatterproof acrylic windows, which are ideal to swing open on pushing its handle. This is how you can enjoy a pleasant outdoor breeze whenever you need proper ventilation. Moreover, a window screen and proper curtain rod are available with the entire unit.
This modular cabin includes a durable aluminum roof that comes with a triple-layer system. It further incorporates dacron, vinyl, and nylon for optimum insulation and UV resistance. The company has used only materials, like ABS plastics and polyethylene, that are free from toxic chemicals and completely safe to use. So, you can enjoy and rest peacefully knowing that you and your whole family are sleeping in a non-toxic and safe cabin.
Different versions and availability
Do you need a cabin bigger than 10×10, Quite Lite is in the process of launching an extension kit. This kit will help you expand the cabin size as desired. However, you need to follow the proper instructions to expand its size as per the user manual.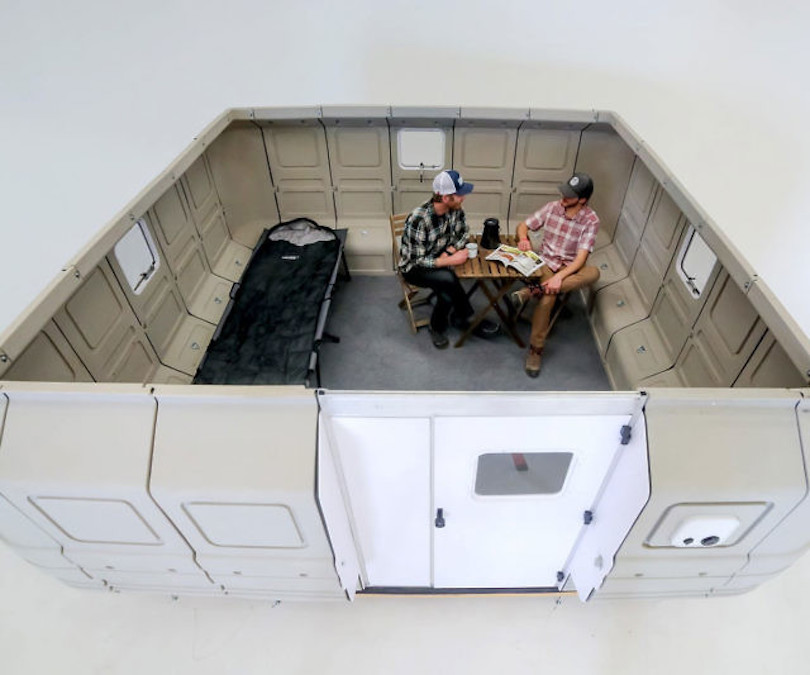 After placing an order, this innovative Quite Lite Quick Cabin will take around 90 days to ship. However, if the company has its parts in stock, you may expect this cabin to reach you much sooner. Currently, this modular cabin costs around $7,499 to $8,999. The amount is worth the value, as you'll enjoy endless camping trips at the given price.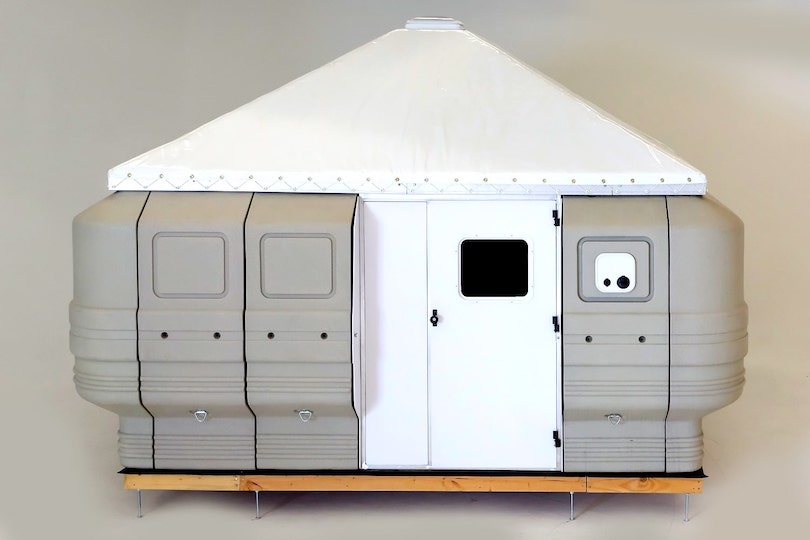 Do you like the look of this modular pod but want a smaller version? QuickLite Cabin also comes in the Tail Feature model. It is a lightweight and modular camper, which is easier to tow by many vehicles. The Quick lite cabin price is around $5,999 and measures 5 feet by 8 feet.
For now, you can check out the video of the Quite Lite Quick Cabin below: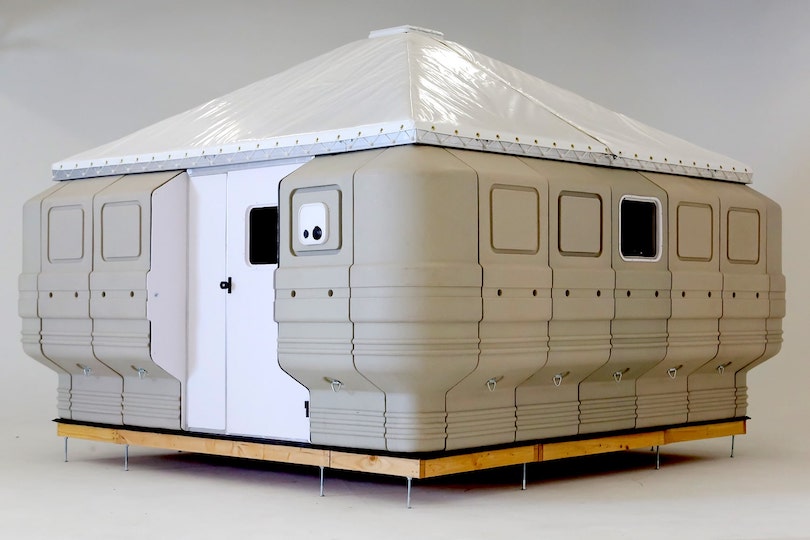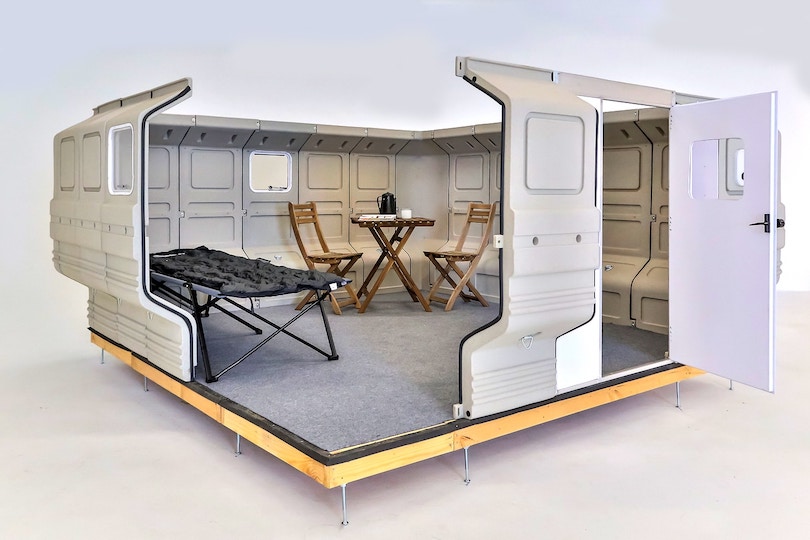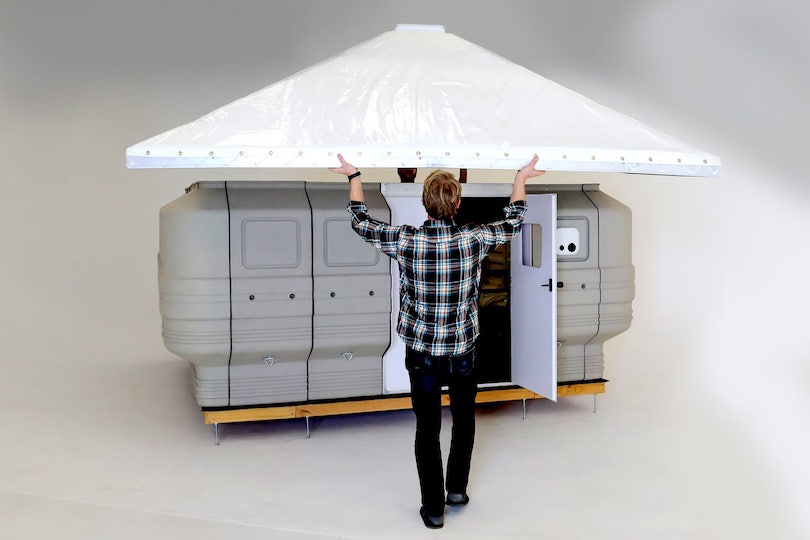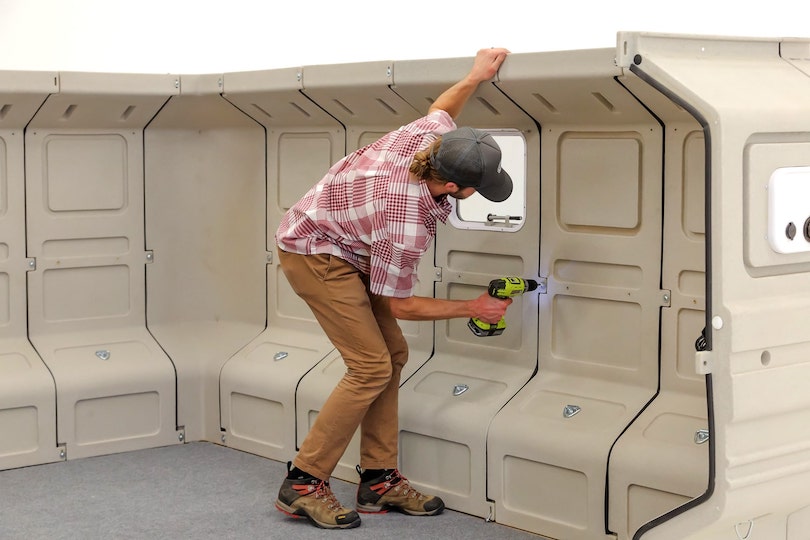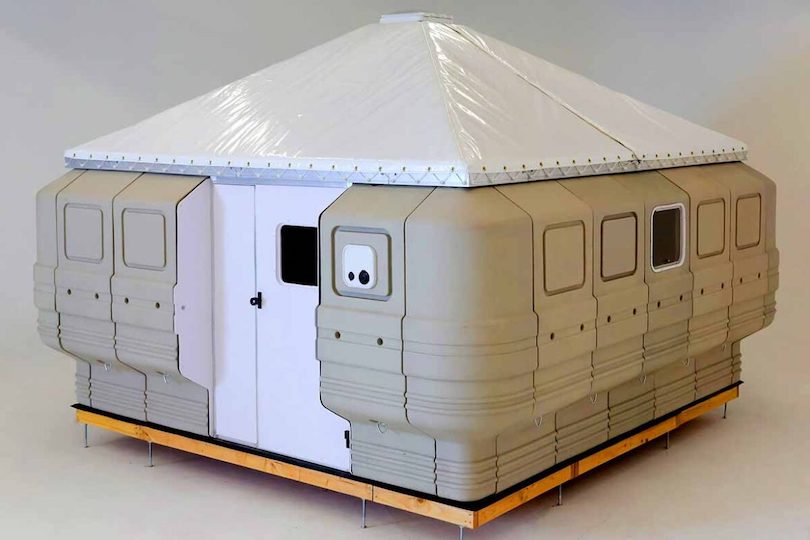 Via: OddityMall