Enjoy Camping in Your Bedroom with Pop-Up Leedor Bed Tent
The Leedor Bed Tent is a perfect canopy shelter cabin to transform your bedroom into a relaxing getaway to escape the world. The pop-up bed tent features a twin, double, and queen sizes that are suitable for placing on your mattress or on flat indoor surfaces to let you enjoy camping experience within the comfort of your home.
The bed tent consists of a breathable pongee fabric, which remains atop a mattress for blocking out light. It's also great for offering sound sleep. It also has an enhanced airflow design to ensure the sleepers are not disturbed at night by hot temperatures. Meanwhile, the canopy helps in improving the sense of coziness in cold winter months.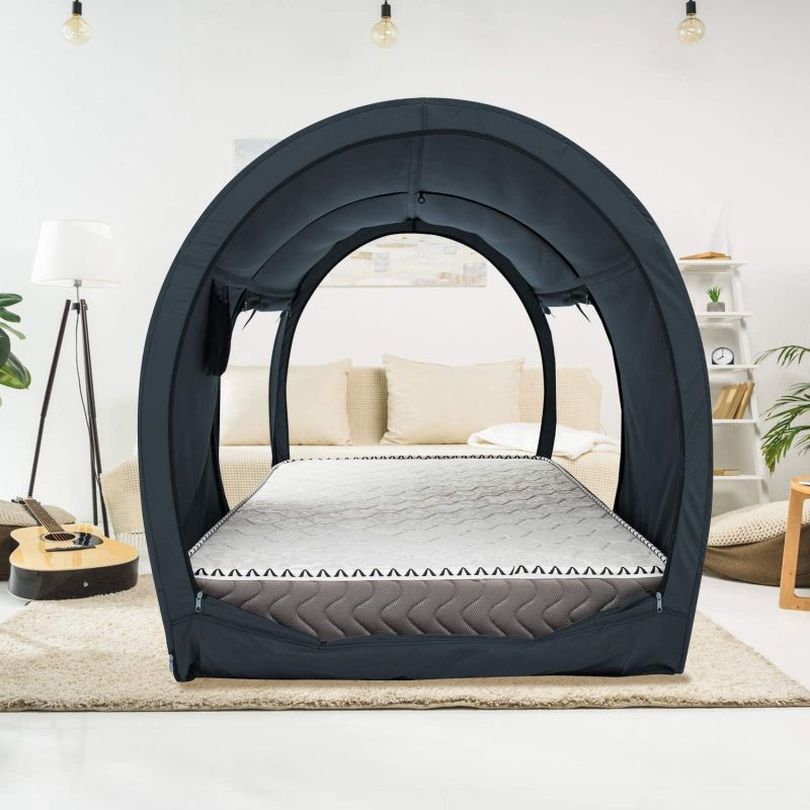 Measuring 75x 39×47-inches, the bed tent is a perfect fit for twin beds. Each unit features four zipped doors, as well as two windows for convenient access and easy breathability. The canopy bed tent weighs only 4.3 lbs and also features pop-up flexible rib frames to easily assemble it.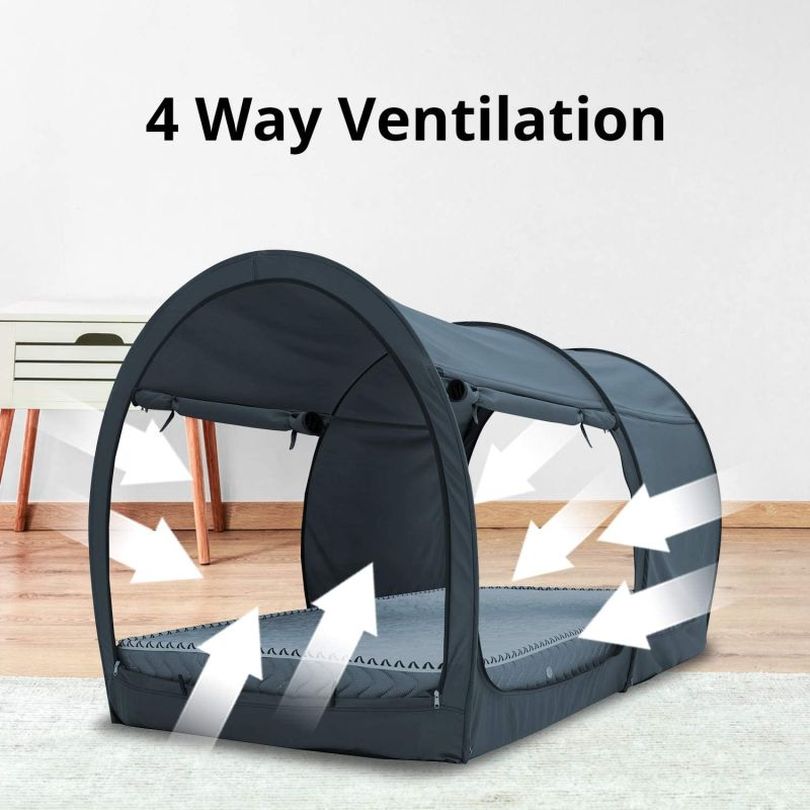 It would be a great addition to get some seclusion in a shared room or at the times when you want to experience indoor camping with your kids. Since it a type of cover for your bed, it offers total privacy to the individual sleeping inside. It even includes an anti-mosquito mesh on both head and foot levels to prevent you from those annoying tiny bloodsucking monsters at night.
Want this canopy bed tent in your home? you can purchase it through Amazon at about $120 starting price. The price will vary depending on which model you choose.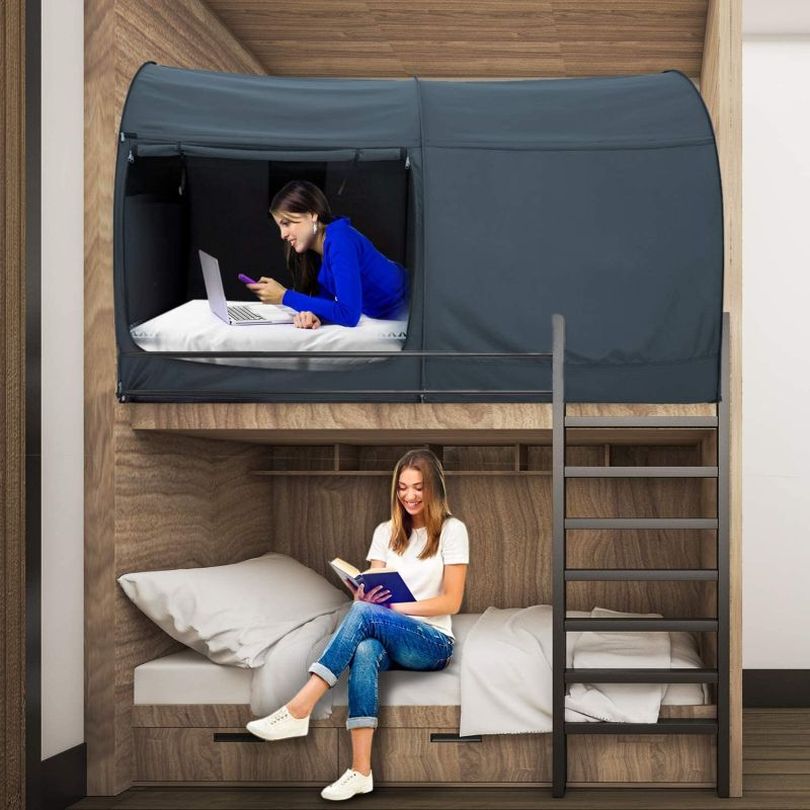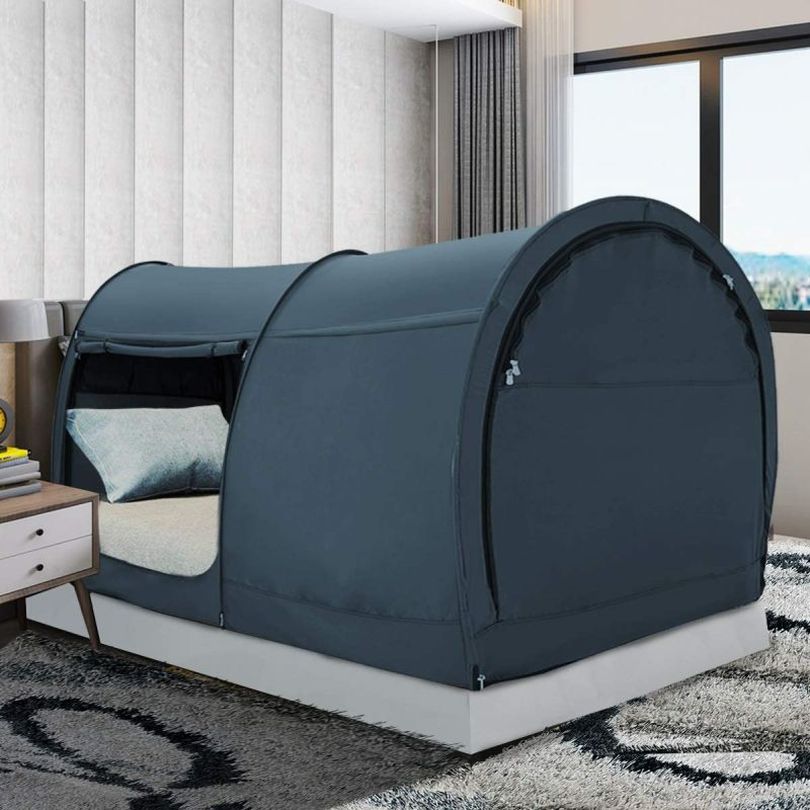 Via: Vurni