Add Smoky Aroma to Your Food & Beverages with Breville Smoking Gun
Love that smokey flavor in your food or drinks? If so, you need to get your hands on the Breville Smoking Gun. Unlike those huge outdoor smokers that are intended to smoke large meat steaks, this Smoking Gun is a compact handheld cold smoker for a quick dash of seasoning.
Whether you want to infuse smoky aroma to your cocktails, sauces, or vegetables, this easy-to-use kitchen gadget is great to tackle the job. Since it's so small, it's easy to take with you while traveling too. So, you can even enjoy smoke-flavored meals or drinks during your vacation.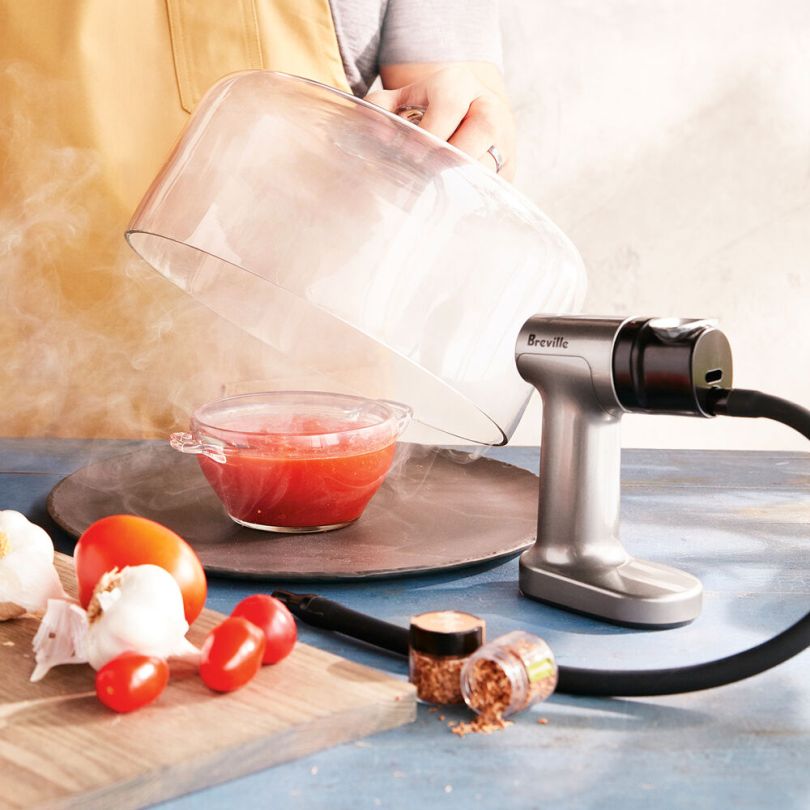 This food smoker comes with a 17.5-inch detachable silicone hose. The hose is to help you to get smoke in a tight space. The device takes only five minutes to infuse your food with smoke, using a few hickory or apple wood chips.
The goal of this handheld smoker is to help you finish your already cooked meal with a hint of smoke. But it's not just to smoke only the cooked food. You may even smoke salt with this device, or make the smoked tomato salsa, smoked Margarita, or smoked soup in your blender just before the final table presentation.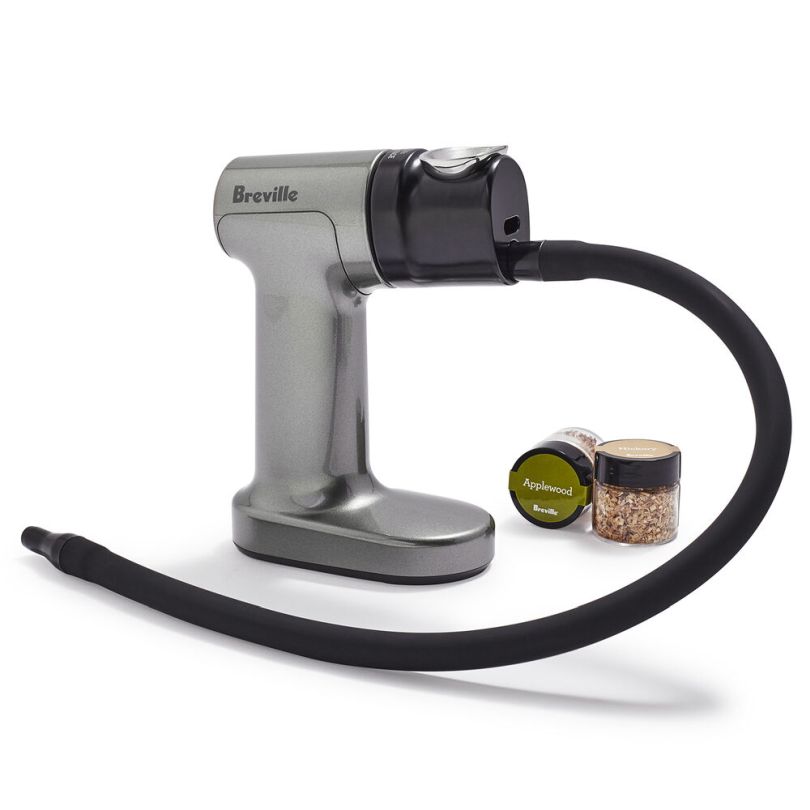 This small device is great for home chefs to add a little extra blend of flavor to their everyday recipes or special meals with family or friends. Your guests would surely be asking you for the secret behind that hint of smoke in your food/beverage.
You can purchase the Breville Smoking Gun online for $99.95 and add a touch of smoke to your food anytime you desire.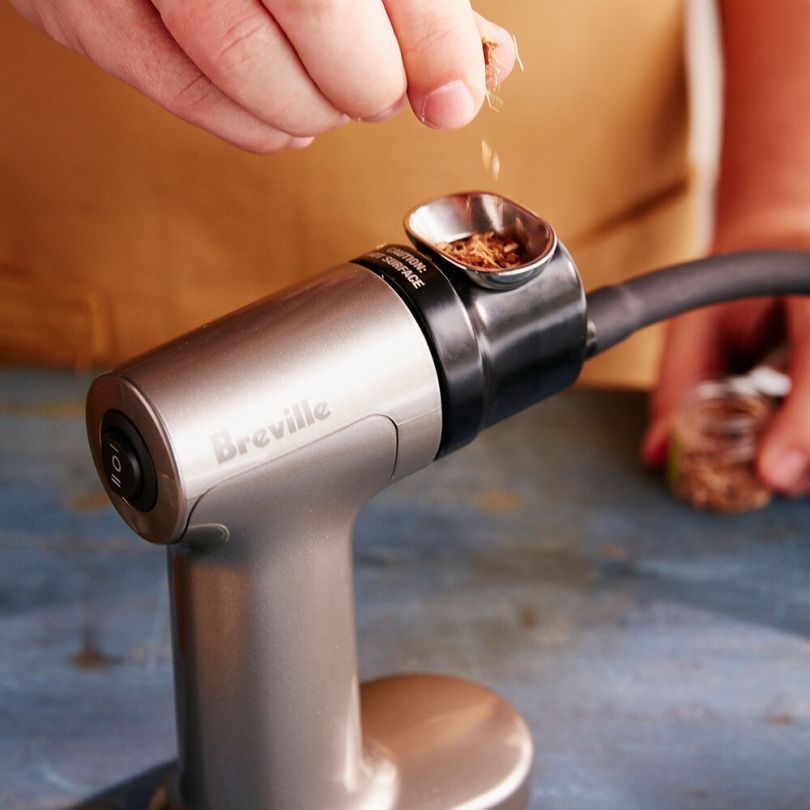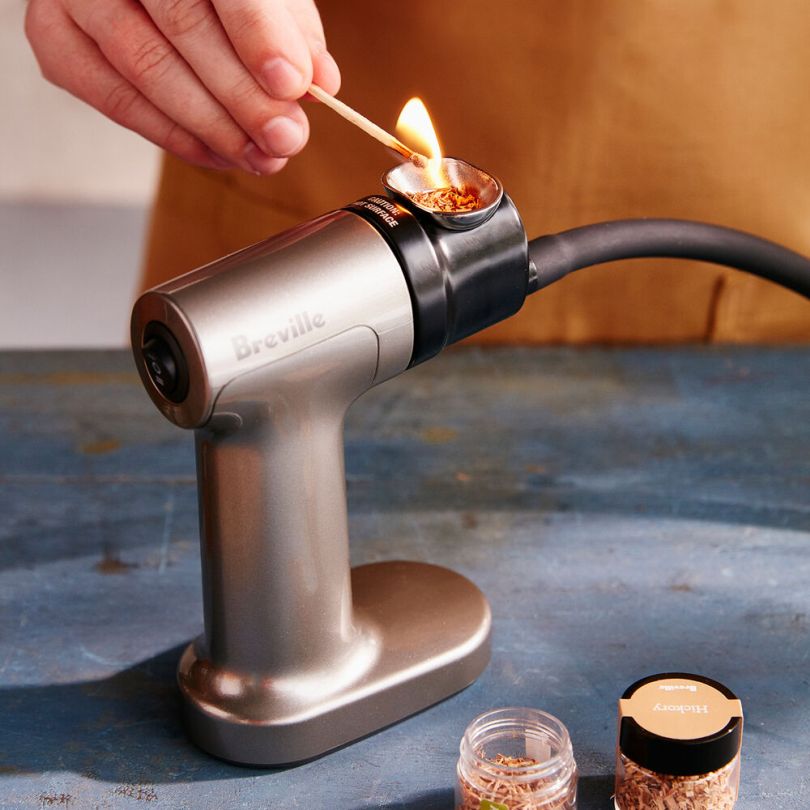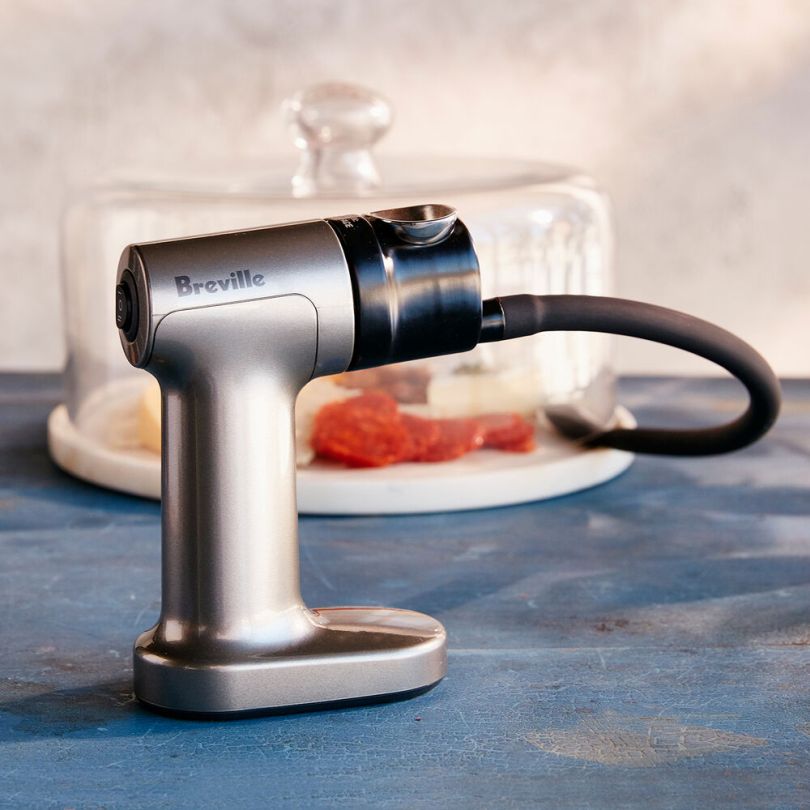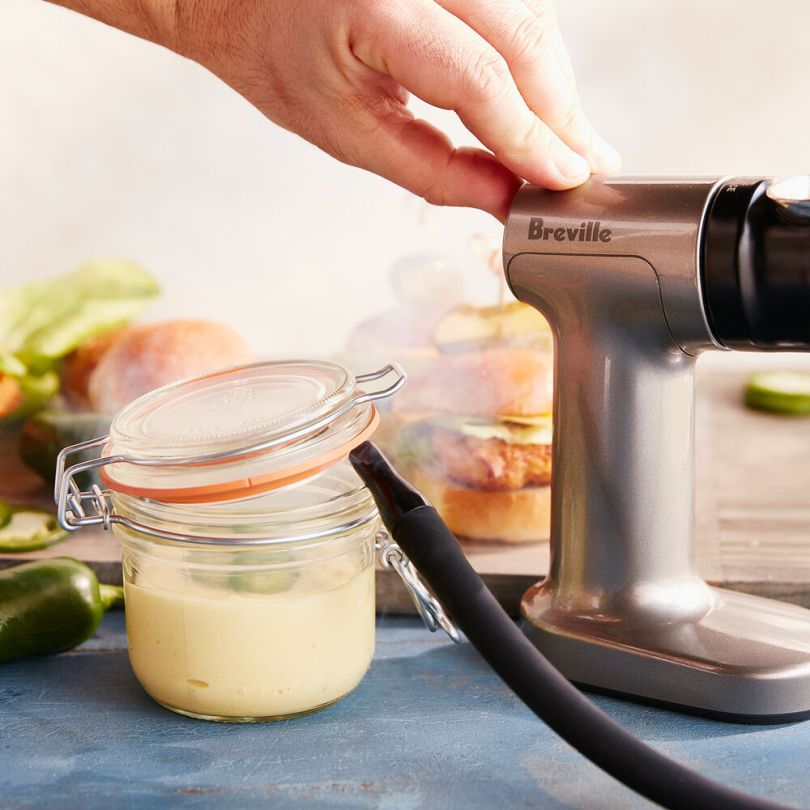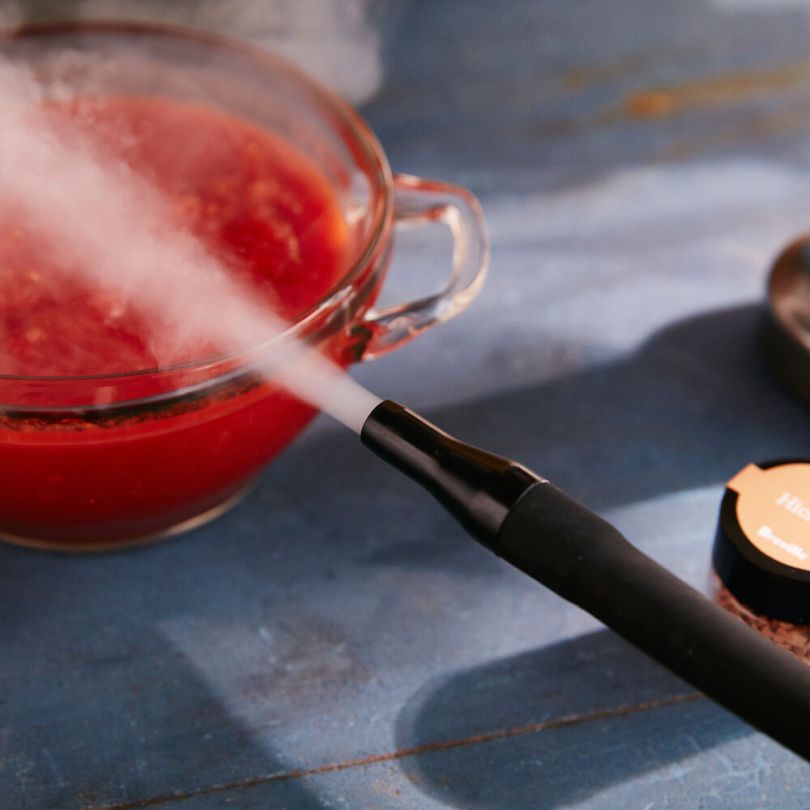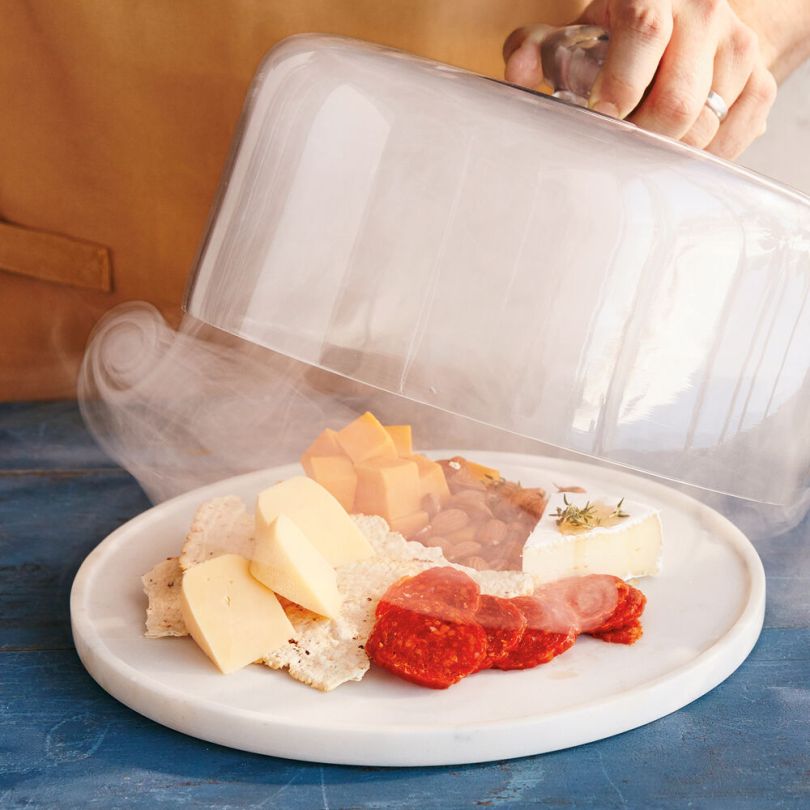 Via: GadgetFlow