Amsterdam Restaurant Adapts to Social Distancing Norm
The coronavirus pandemic has got us evaluating our day-to-day lifestyles. If we talk about businesses, the hotel industry needs to up its game by making customers rethink their needs to eat out. To ensure that the business runs smoothly, this restaurant in Amsterdam has a great idea to ensure customer safety even after the lockdown.
To ensure that people adhere to the social distancing norms, vegan restaurant Mediamatic ETEN in the Oosterdok neighborhood of Amsterdam invites guests to dine into their individual greenhouses or cabins. Each cabin has enclosed glass structures that are integrated with a dining table for two to three diners, making sure that 1.5-meter distance is maintained between other families or groups at the restaurant.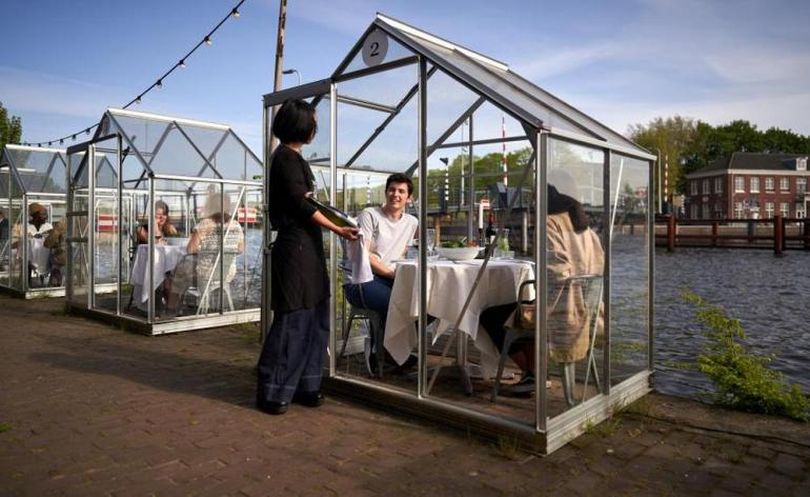 Talking about this novel initiative, Willem Velthoven, founding partner of Mediamatic said:
This was one of the most feasible ideas from a large list of ideas we had when brainstorming. We have other, bigger greenhouses, but using them depends on how everything ends up going. Bigger groups could [come] now but then they should be families. For now, bigger groups are being discouraged because, from our experience, they are just louder and then you get the excited behavior causing spittle to fly and so on, and that's the kind of behavior that would make the virus spread faster.
Food lovers in the city can now pre-book a tasty plant-based four-course menu at Mediamatic ETEN's quarantine cabins from 18:00 to 20:30 or from 20:30 to 23:00. However, the bookings are not available until June. Find more information about the restaurant on their official website.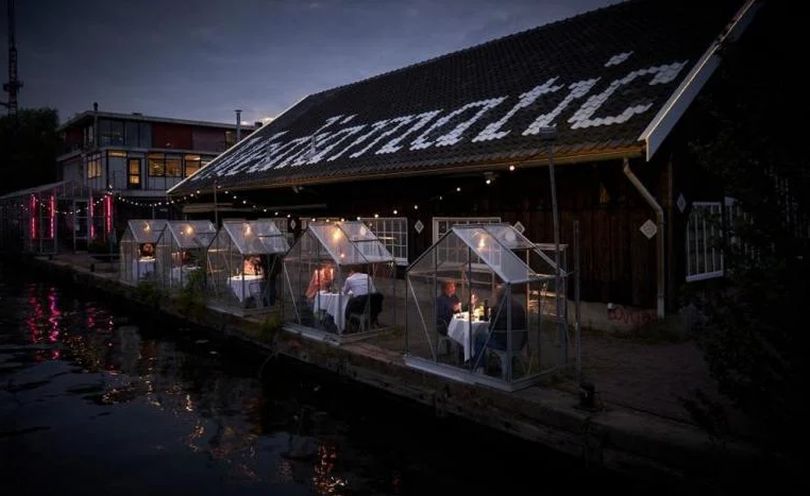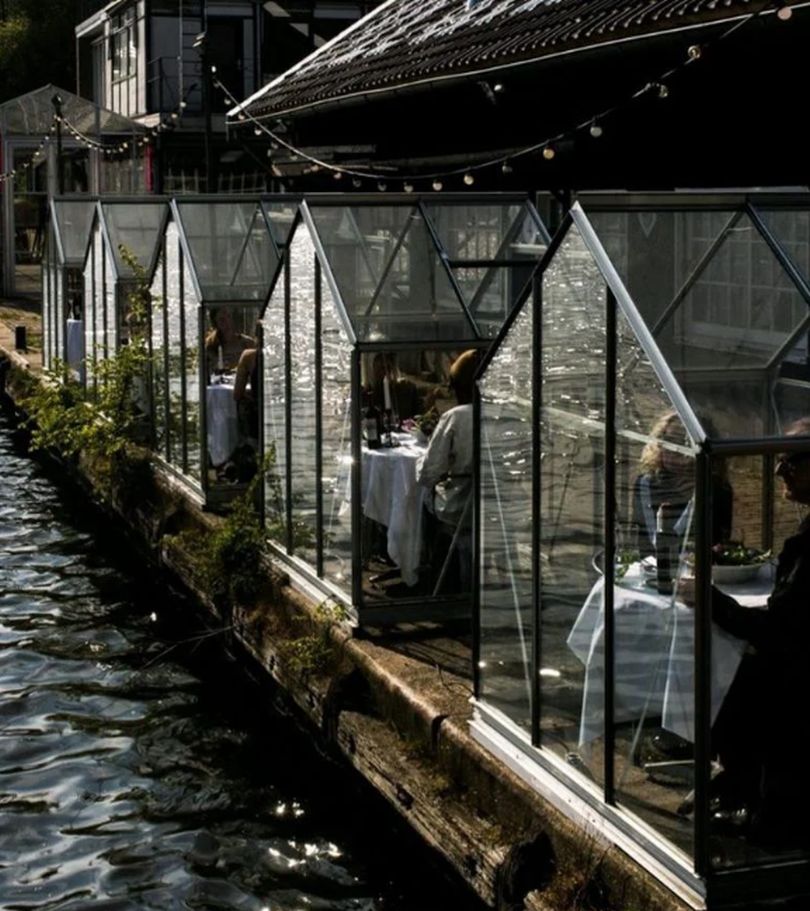 Via: CNN