DIY Pendant Lamp Made of Repurposed Plastic Milk Containers
Gilbert de Rooij of upcycleDZINE often shares amazing DIY upcycling ideas and many interesting projects on his blog. This time he has created an interesting handcrafted pendant lamp that's made from repurposed plastic milk containers. Giving a second life to the unused plastic containers, this DIY lighting fixture called MilkCollar seems to be a stunning addition to any home.
If you're not familiar with upcycling, let us enlighten you that it is the process of turning waste objects or unwanted products into useful new products or materials of good quality with some other function. These reused objects are not only transformed into something practical but also have better environmental value.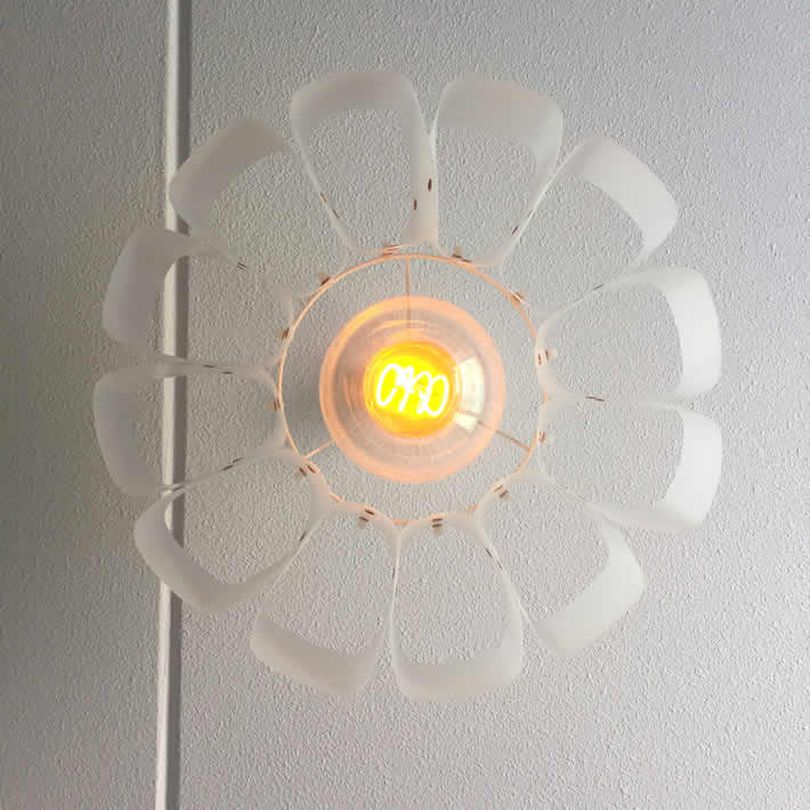 To create this creative and innovative lamp, Gilbert began with cutting out unused plastic containers in three parts i.e. top, middle, and bottom. After that, he used the middle section to shape the pendant lamp like a beautiful flower.
There are so many possibilities of how you can shape these containers. So, it took the DIYer some attempts for choosing the perfect design for the lampshade. According to Gilbert, the most confusing part of creating this lamp was to decide which container parts to use, as well as where to put them. But after a few attempts, he brilliantly pulled it off and created a stunning lighting fixture with different plastic milk containers.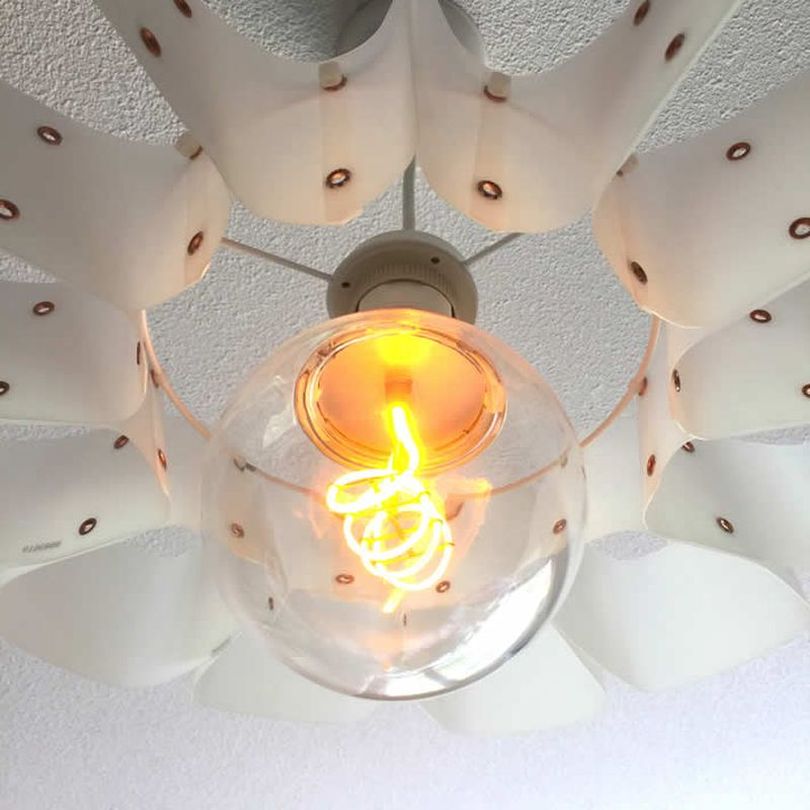 The final circular shape of the pendant lamp is formed by fastening different segments by little metal and copper-toned eyelets. Furthermore, Gilbert used the classic IKEA lightbulb to complete the lamp.
Copper elements of this lamp are made with a nice combination of eyelets that add unique industrial style to the lamp that's now all-set to dangle from any patio, ceiling, or balcony wall.
Even you can try creating this upcycled lamp if you've some DIY skills.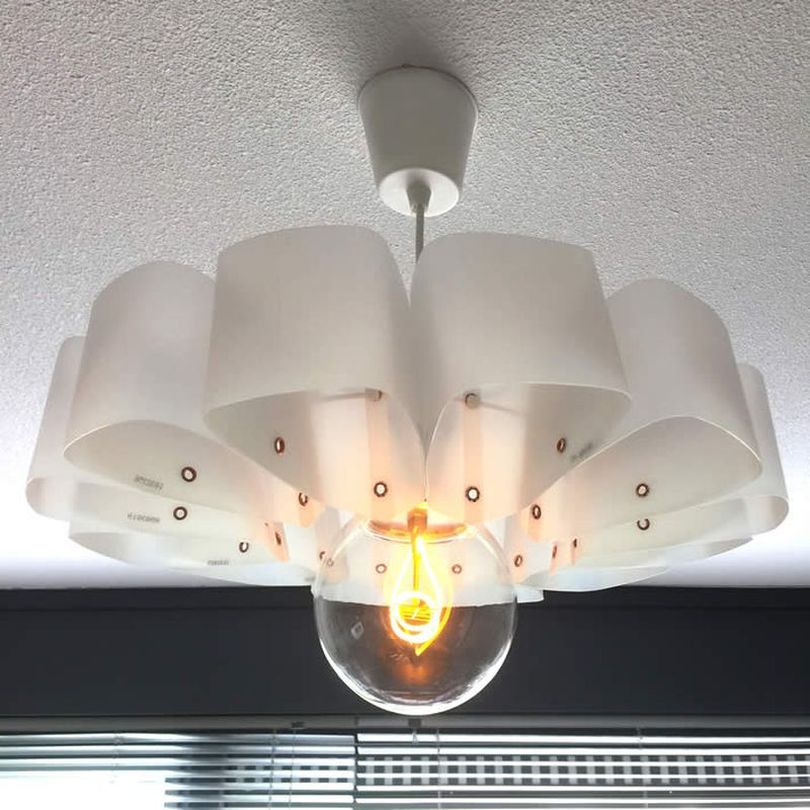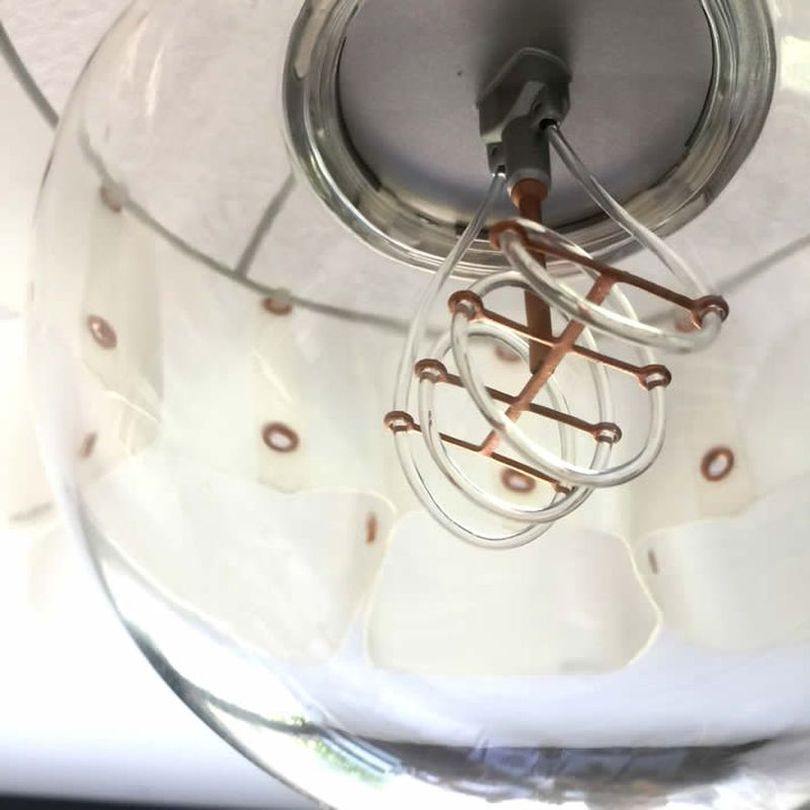 Via: upcycleDZINE