Tectonic Shower by Rogerseller Offers Multisensory Experience
Rogerseller is renowned as one of the leading Australian bathroom and kitchen firms for over 120 years. Lately, the brand has come up with the latest bathroom collection, dubbed Tectonic Shower. It is a ground-breaking shower system that's designed to offer multisensory experience to the users.
The best thing about this unique bathroom product is that it speaks to both technology buffs and design lovers alike. The tech-savvy shower system combines two-function shower, extraction fan, and LED light to elevate regular bathing experience.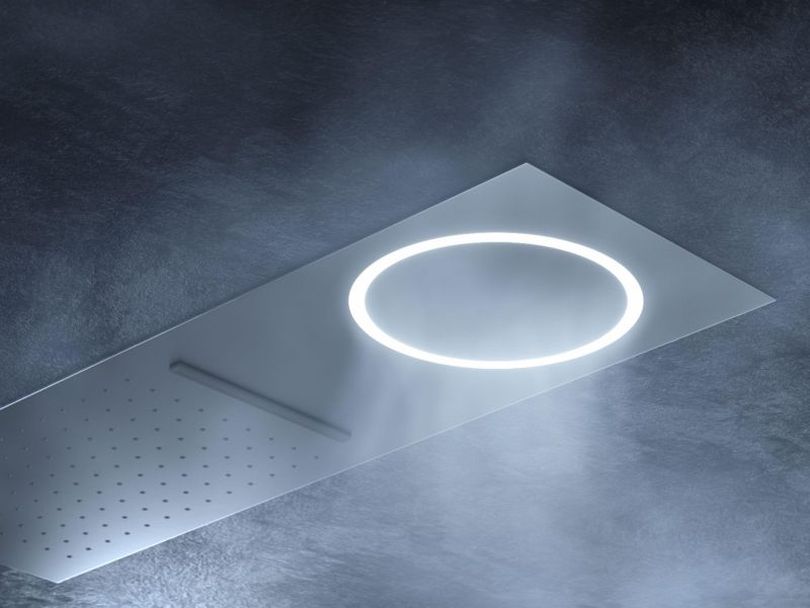 Each unit is created to provide you rain shower like experience on one side, as well as waterfall experience on the other. With integrated light halo, the mood is elevated instantly while taking you to another world. While you enjoy showering, the quiet extraction fan will take out the steam from the bathroom without any disturbing noise. It even has three optional inlet ports to adding more extraction fans, if your bathroom space tend to fog up more.
Tectonic shower is made from polished or brushed stainless steel, boasting a sleek 3mm form factor to make it appear futuristic and stylish at the same time. All thanks to its low-flow technology, the shower system provides full pressure flow rate of about 9l/min even if you live in low water pressure regions.
This new shower system is part of the company's Tectonic collection that also contains ceiling and wall showers, along with the standalone extraction fan. With all these stylish features and high-tech units, you can easily create a luxury bathroom space without much hassle. However, to purchase this shower, you need to spend a whopping amount of about $2,495.
Via: HeyGents