EATI Spork Multitool is Outdoor-Friendly Equipment for Campers
Folks at Septum Studio have come up with an ultralight, multifunctional utensil called EATI for consumers who opt to vacations in the woods. With their own take on the sport, they have made a single lightweight gear for easy dining on the go. It stores a folding case that also caters as a chopping board, as well as fits in your pocket and later functions as a fork, spoon, bottle opener, and double-edged knife.
We have seen so many camping gears in the past. But so far, the EATI is a very comprehensive single tool to offer everything one needs to make complete meals while camping in the wilderness. Besides the spork head, it also includes serrated and straight knives that are sharp enough to peel a potato or cut steak.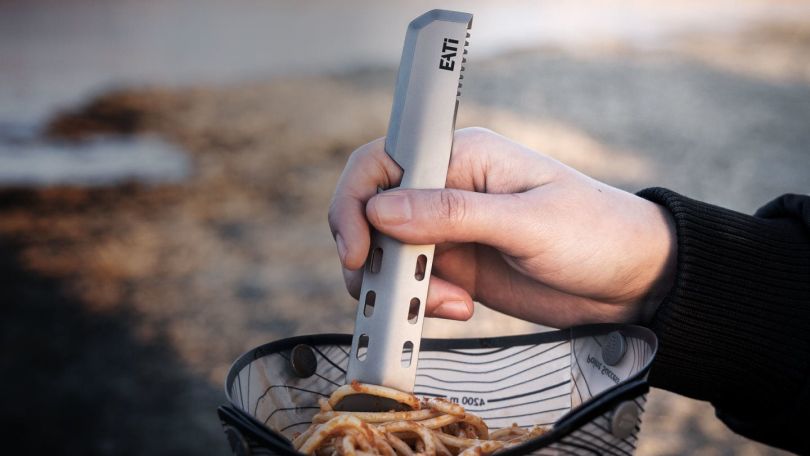 The designers have also included tiny bottle openers into this tool to easily help you open beer bottles while relaxing around a bonfire. The unit comes with a carry case that's quite large for this compact titanium tool. But the extra size is for folding it out into a tiny cutting board.
EATI utensil measures 7.5 x 1.4-inches and weighs 28 g. This is double the weight of similar titanium Vargo Scork but this version comes with spoon/fork/bottle/can opener but no bladed edges.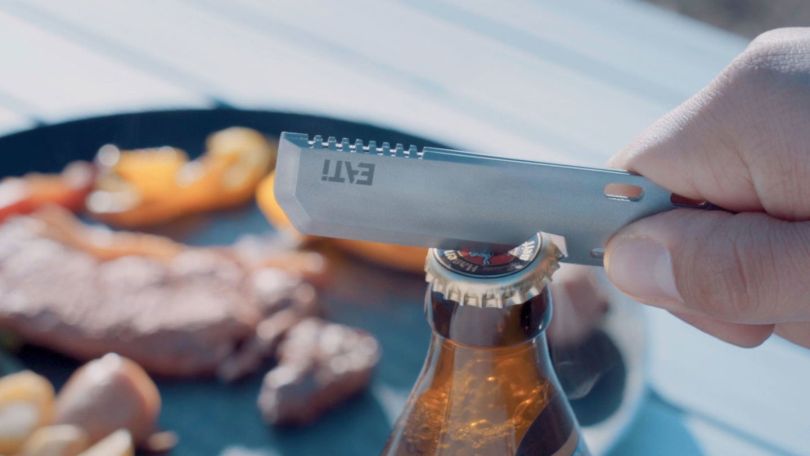 After successfully completing their Kickstarter campaign last month, Septem Studio has now launched EATI on Indiegogo at $27 for the whole set with multi-utensil and folding carry pouch. If you think that the pouch is unnecessary, you may even get the version without the pouch and it will also cut its price a little.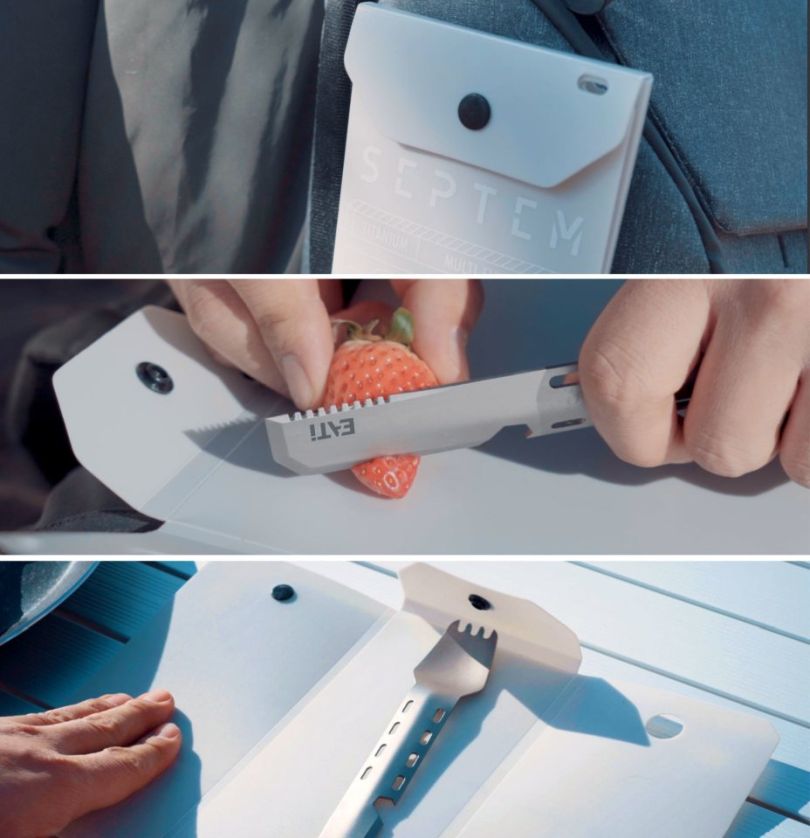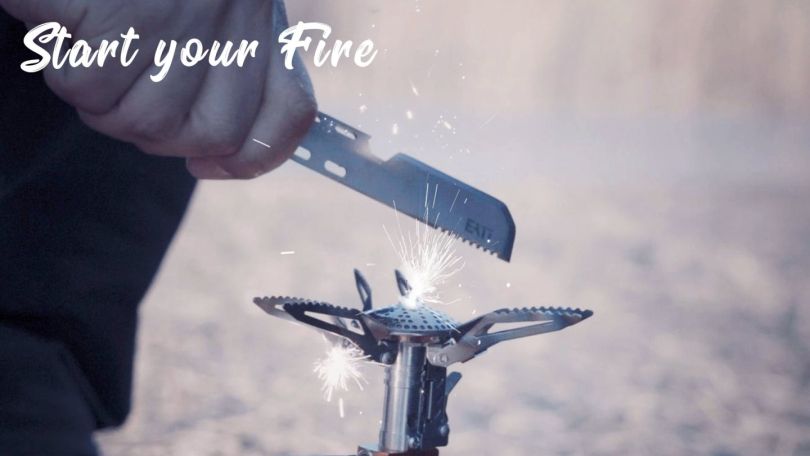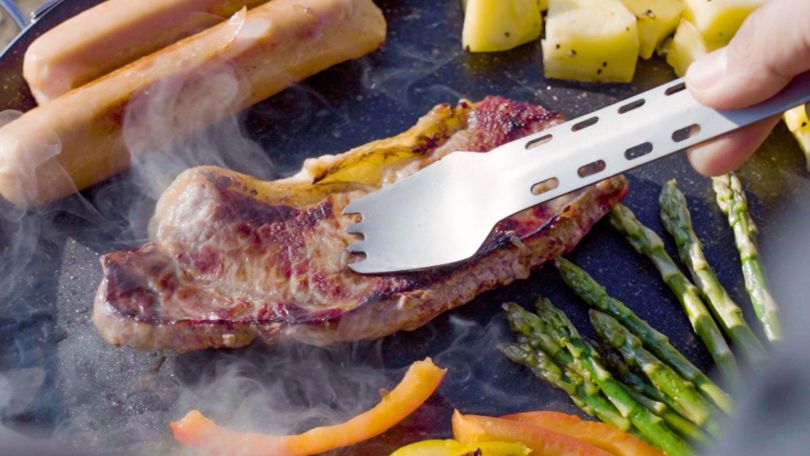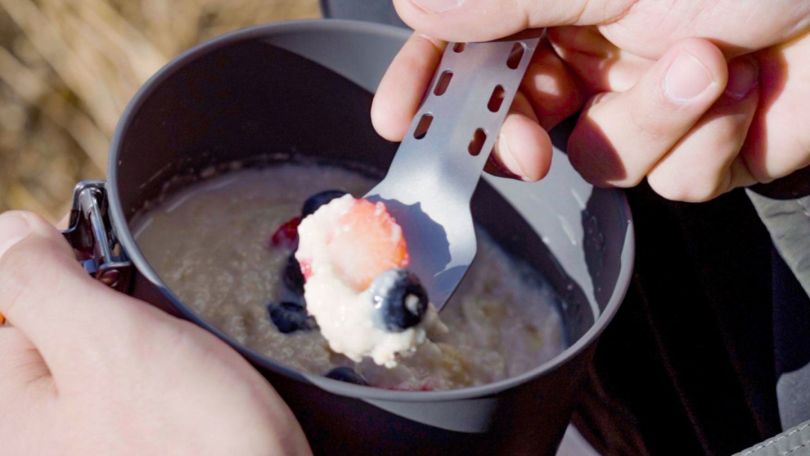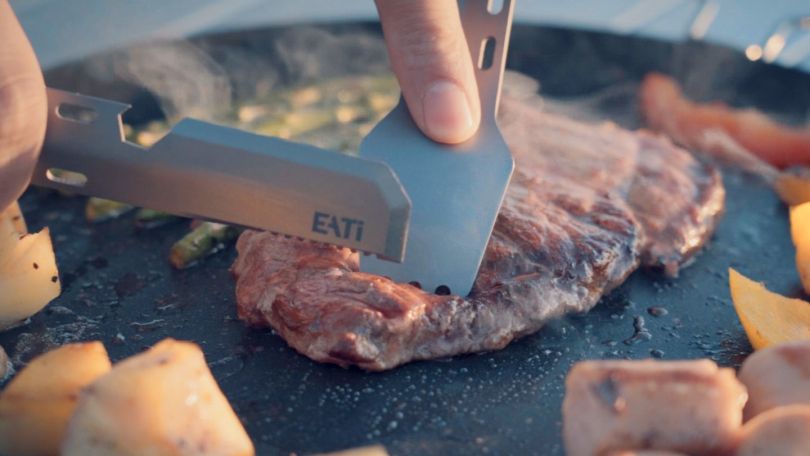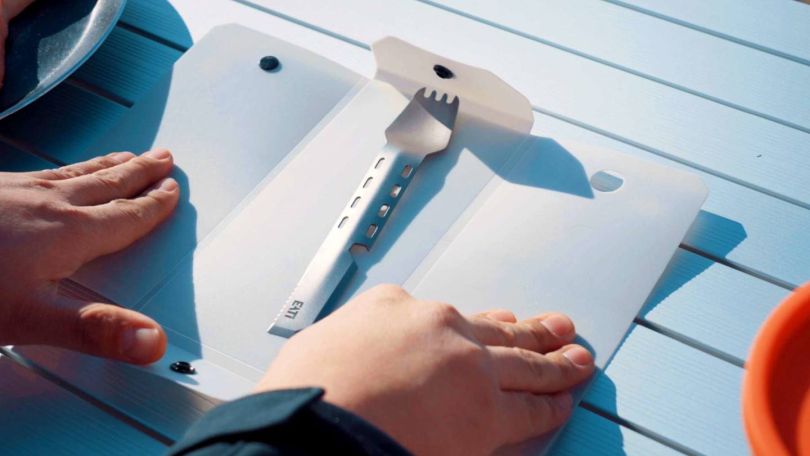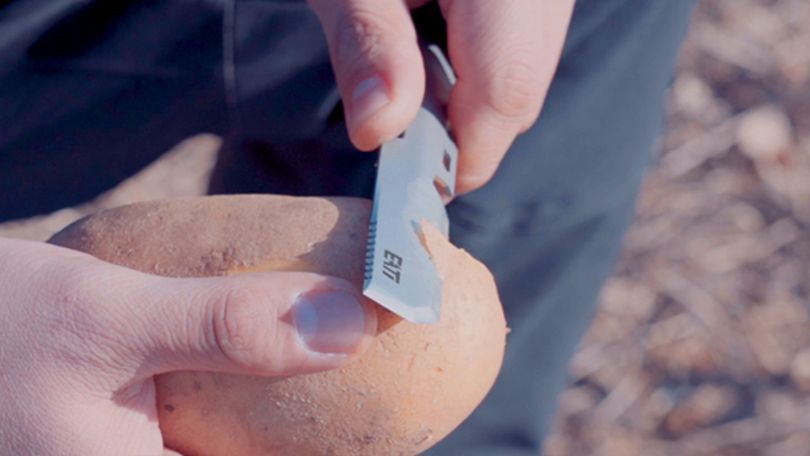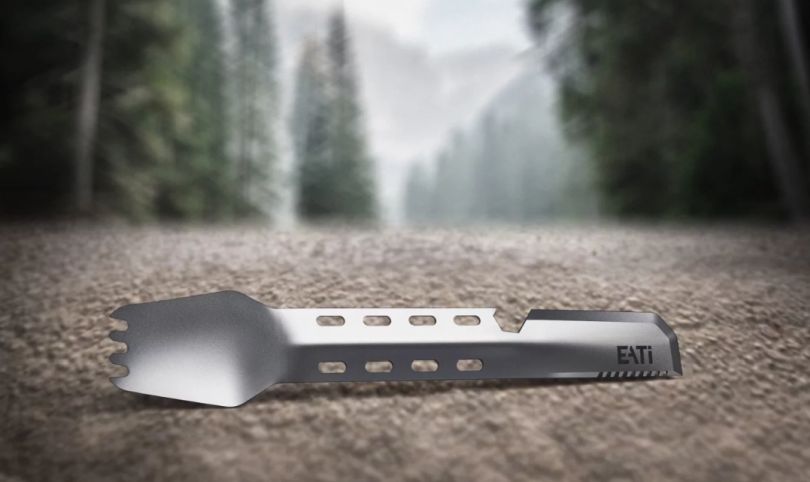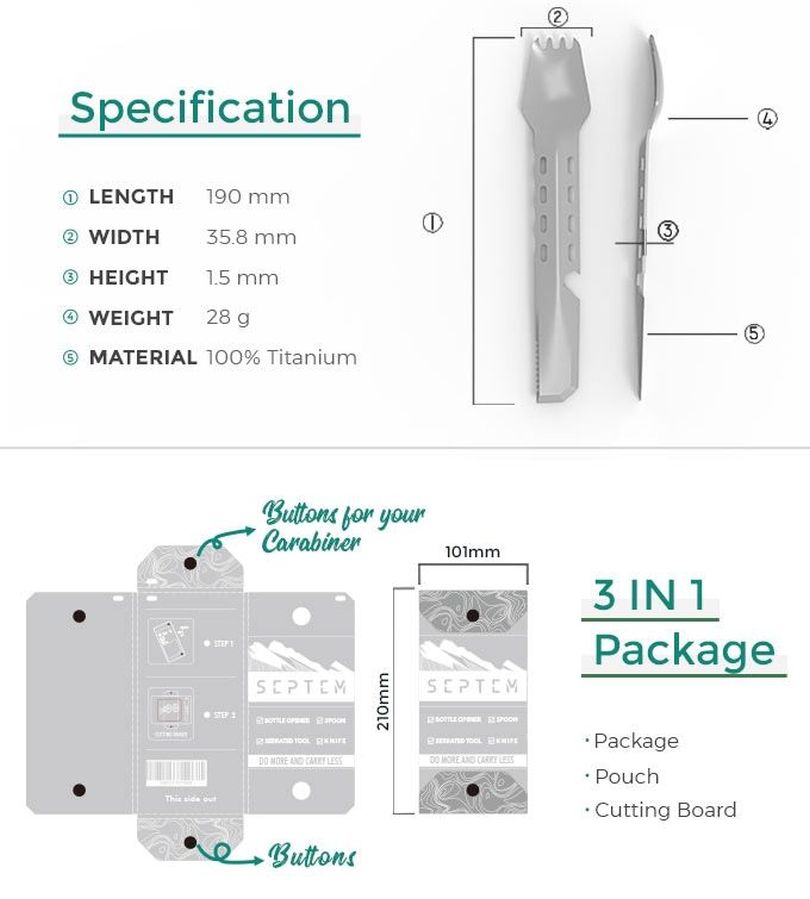 Via: PRNewswire