Arlo Security System Is All-in-One DIY Solution To Home Security
Arlo has recently debuted a new DIY home security system that consists of an all-in-one security hub and multi-sensor with an integrated keypad. Due to its unique features, this system has already received a 2022 CES Innovation Award.
This new tool offers a convenient and comprehensive approach to advanced home security. The company came up with this new solution to solve common issues found in some other home security systems. Arlo already provides a wide range of home security measures that range from fully dense systems to cameras. But their new security system offers some innovative solutions with the help of this compact device. It is very easy to configure this device for various purposes.
Arlo Security System With Eight Security Sensors
The latest Arlo security system comes integrated with an all-in-one multi-sensor. And, the company claims that it's highly superior to a similar device. It offers eight sensing functions, unlike a single sensor that many security devices include. The latest sensor can easily recognize window and door openings along with other motions.
It can even detect potential water leakage, T3/T4 smoke, CO alarming patterns, and alterations in lighting and temperature. So, this home security system not just protects you from potential invaders but from other things that could go wrong in your house. Furthermore, Arlo provides some whistles and bells to alert homeowners. It comes with a siren that loudly buzzes when the device senses any danger.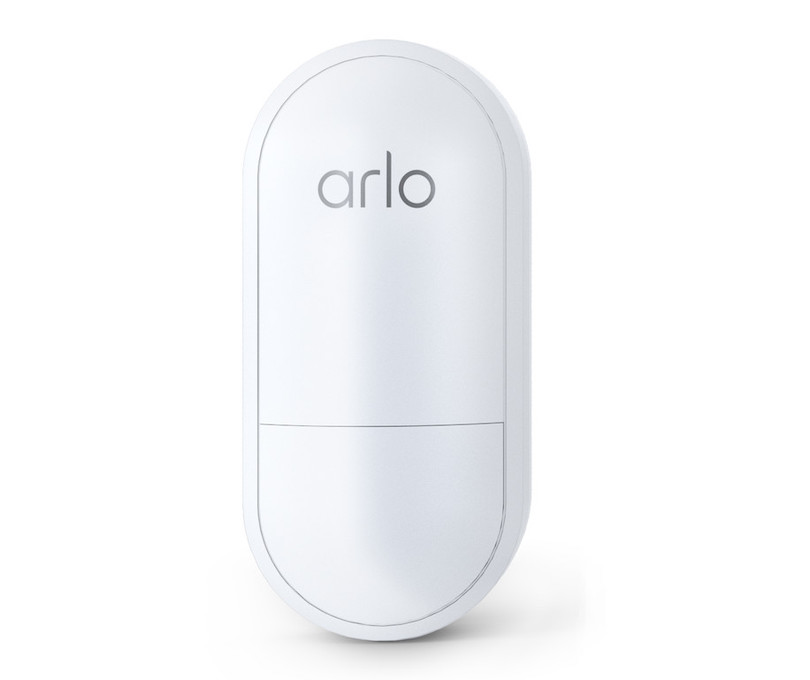 The device even includes an integrated keypad that's backlit to offer better visibility at night. Lastly, it integrates NFC technology to let users conveniently arm and disarm this system using a smartphone. According to the company, this new home security system is compatible with a wide range of platforms, such as the Arlo mobile app, Arlo secure service plan, and Arlo's security cameras.
This DIY security kit is also very easy to set up and install without even the help of professionals. Since the device is only 1.1-inches in width, it doesn't even need hardwiring at the time of installation.
Pricing
Sadly, the company has not announced its pricing yet. But you can surely check out this new home security DIY kit at CES 2022 in Las Vegas.
Via: TheVerge