Older's Scarpette + Carolino Cheerful Furniture Series With Playful Touch
Danish/Italian design studio Older has created fun and cheerful furniture designs for Milan's Nilufar depot. The new collection is dubbed Scarpette & Carolino and boasts a round wooden seat that's built with three legs of solid iron. It also features a powder-coated pillar and a serving wagon. This serving wagon acts as a tool for transporting breakfast, lunch, or dinner across the house.
Letizia and Morten met in London where they were working for Alexander McQueen. A couple in both life and work, they both moved to Milan and started creating sustainable uniforms in terms of packaging and materials.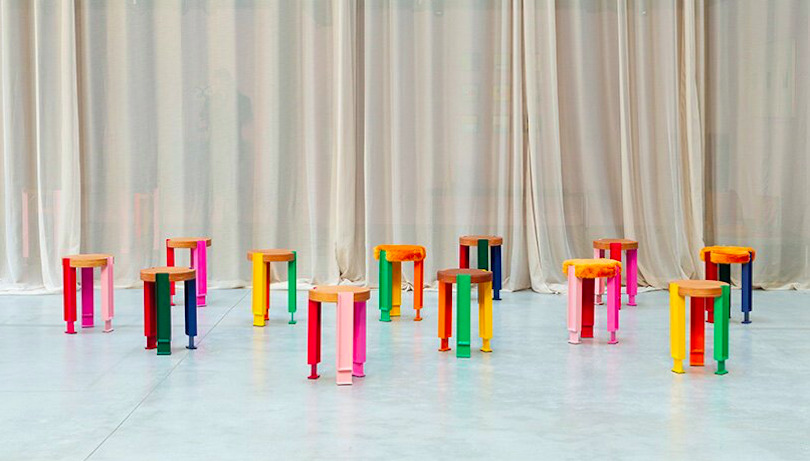 Scrap Materials and Pandemic Gave Rise To Cheerful Furniture Collection
According to designers Letizia Caramia (Italian) and Morten Thuesen (Danish), they were left stranded at Letizia's parents' house when the Italian government announced a new lockdown in Tuscany in Christmas 2020. Being an artist himself, Letizia's father let them work at his workshop. So, they created a design that's playful and intriguing
The Scarpette & Carolino collection by Older consists of scrap materials found in his studio. Scarpeter seating consists of the recycled materials. The seating comes with a table and a serving trolley, Carolino.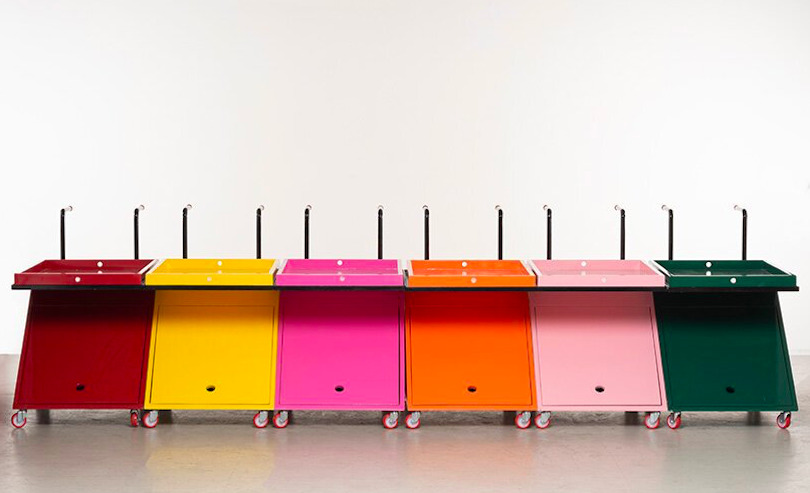 The design language of the furniture is its consistent practice for expanding architecture, boundaries, art, architecture, blending design, and mindfulness. So, their background mixes Italy and Denmark through their art and design. The technique also focuses on the pursuit of a shared language while creating things that challenge the thought of 'good taste.' With this their basic intent is to give a new voice to contemporary design.
In 2018, they started to accompany the organic uniforms with their first furnishings that are designed by Older. Keeping the same criteria in mind, they formed a continuity between design and apparel which they termed 'furniform' – part furniture and part uniform.
Playful Furniture Pieces
Conceived to beat dull moments, the objects boost vibrant colors influenced by flag colors, which were missing. The Flags represents a way of traveling and being able to go to some imaginary destinations. All the elegant color combinations on the small artworks are the result of imaginary drawings while keeping traveling in mind.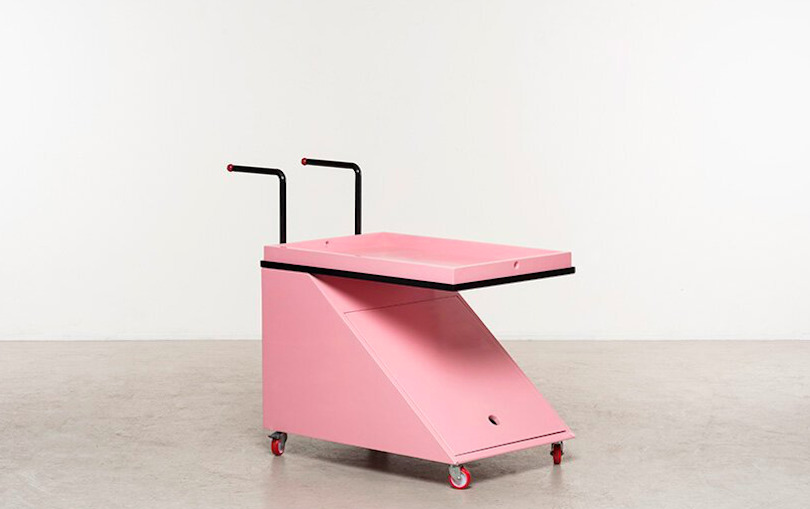 The Carolino serving wagon is ideal to bring food and drinks back and forth. The designers wanted to make something with a pleasant appearance and some playfulness. And, both these factors lead to the creation of these playful furniture pieces. With these furniture units, they want to take away the seriousness of the times they were living. It is because these furniture pieces are intriguing enough to make people smile. So, they also accomplish the desire of the designers.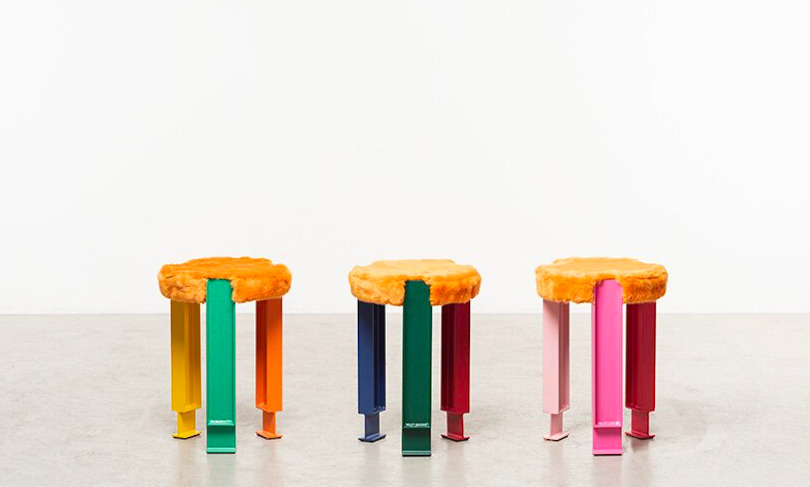 Scarpette, or little shoe in Italian, is a small round wooden seat with three legs in a solid iron, powered-coated pillar. The bottom of each leg is the result of rip, cut, and welded together. Hence, it gives an impression of the foot.
The whole furniture set up at Nilufar portrays the same energy of the units, showcasing a comfortable, warm, and friendly atmosphere. Both the pieces are now on display like sculptures. These are also great conversation starters to initiate new friendships.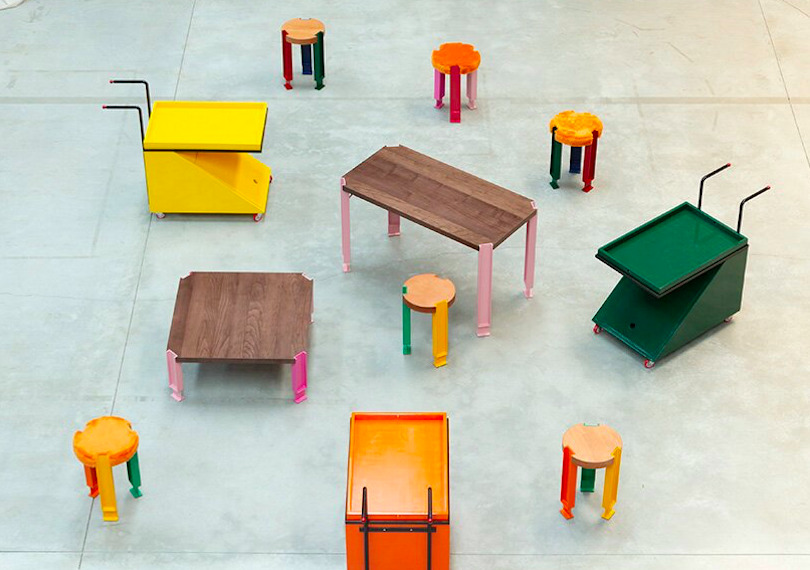 Via: Designboom