Best Kitchen Appliances In 2020 – Top 10 Kitchen Appliances for You
As a youngster living alone or a young couple leading busy lives, most of us tend to overlook our health and end up ordering food at alarming rates. Not that we don't want to cook but the elaborate process of making a meal gets better of us more often than not. The entire process of cutting vegetables, cooking, eating and cleaning seem too strenuous with best kitchen appliances. In fact, we won't be wrong if it seems like an indulgence of sorts. If you are on the same page as us and resonate with what we say, this article is for you.
Today, we bring to you a list of 10 best kitchen appliances that promise to make lives in the kitchen easier for busy youngsters. Read on to know more –
1. Microwave
Ok, we admit that its pretty much a common kitchen appliance in most of the household. Yet, the importance of it in modern life is so massive that we couldn't help but include this product on this list. From baking a five-minute cake and breakfast bread to reheating pre-cooked meals, make instant noodles and even defrost frozen items, microwaves are saviors in modern daily lives. So, if you don't have one, invest in one now!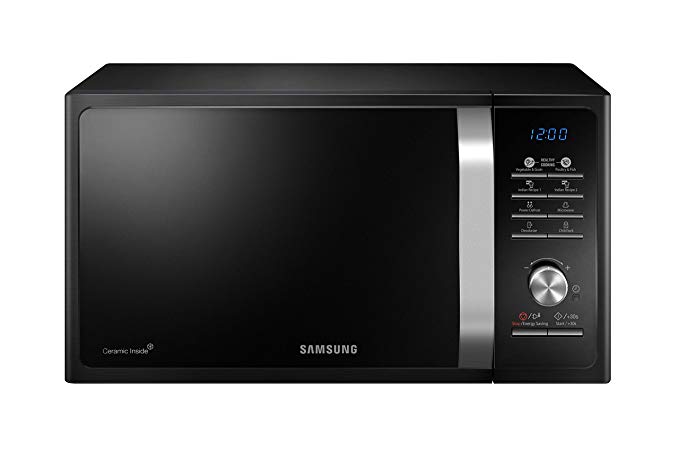 2. Induction cooktop
Yea, most of us have gas cooktops at home, but induction cooktops come in extremely handy when you run out of gas all of a sudden or want to cook something really fast without the hassle of open-flames. Their multiple heat settings and timer option come in of great help when you have to multi-task. We recommend this induction cook-top from Prestige.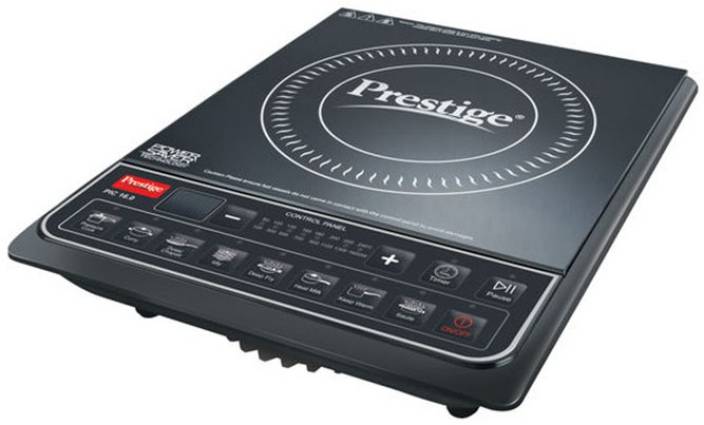 3. Kitchen Chimney
Chimneys are a life-saver. Not only do they keep the smoke away, but they also keep the kitchen cleaner by eliminating the soot and other sticky mess that accompanies cooking. We know that chimneys are a way of life for most of us. But there are many people, who question the need for a chimney and are seemingly happy with their exhausts. While exhaust fans eliminate the smoke, cleaning them is a task in their own might. So, if you have to make one investment in your kitchen, purchase a chimney. You can thank us later. We love this chimney from Faber.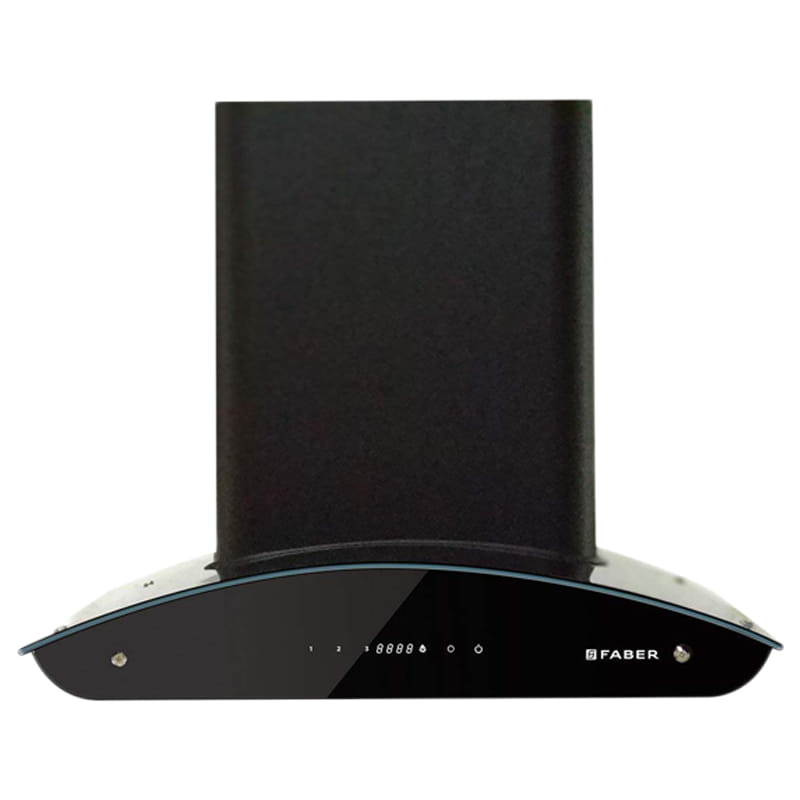 4. Air-fryers
Most of us love fried delicacies. From piping hot pakodas to french fries, and samosas to even sweet potato fries, most of our evenings get sorted with fried food. But, are they healthy? Not always! So, should you stop having them? Not really! And it is for this reason that you should always have an air-fryer handy in your kitchen with this best kitchen appliances. You might just use it once a week but, trust us, even that amount of usage is worthy enough to purchase this product. We really love this cost-effective Kenstar product to start with.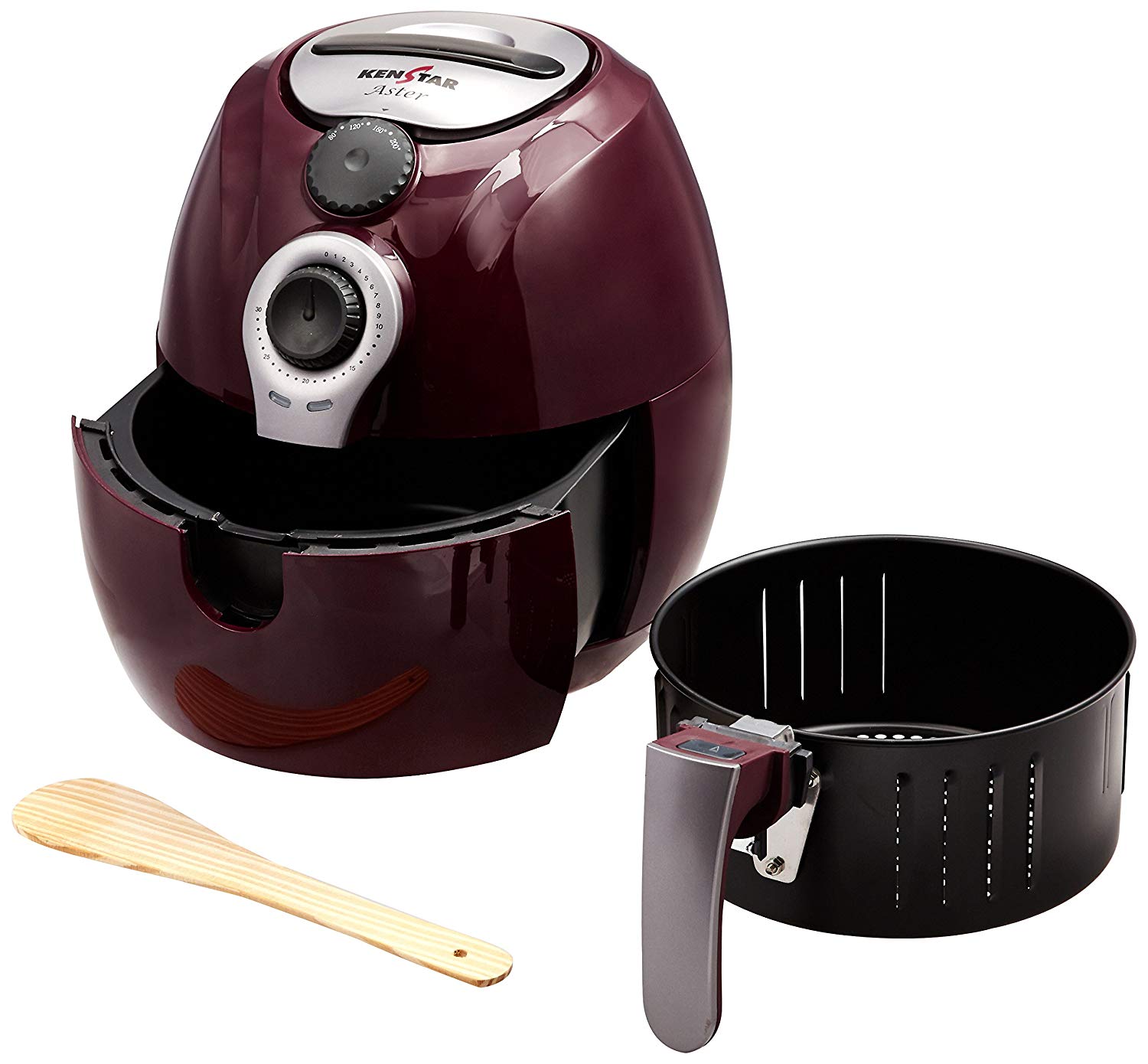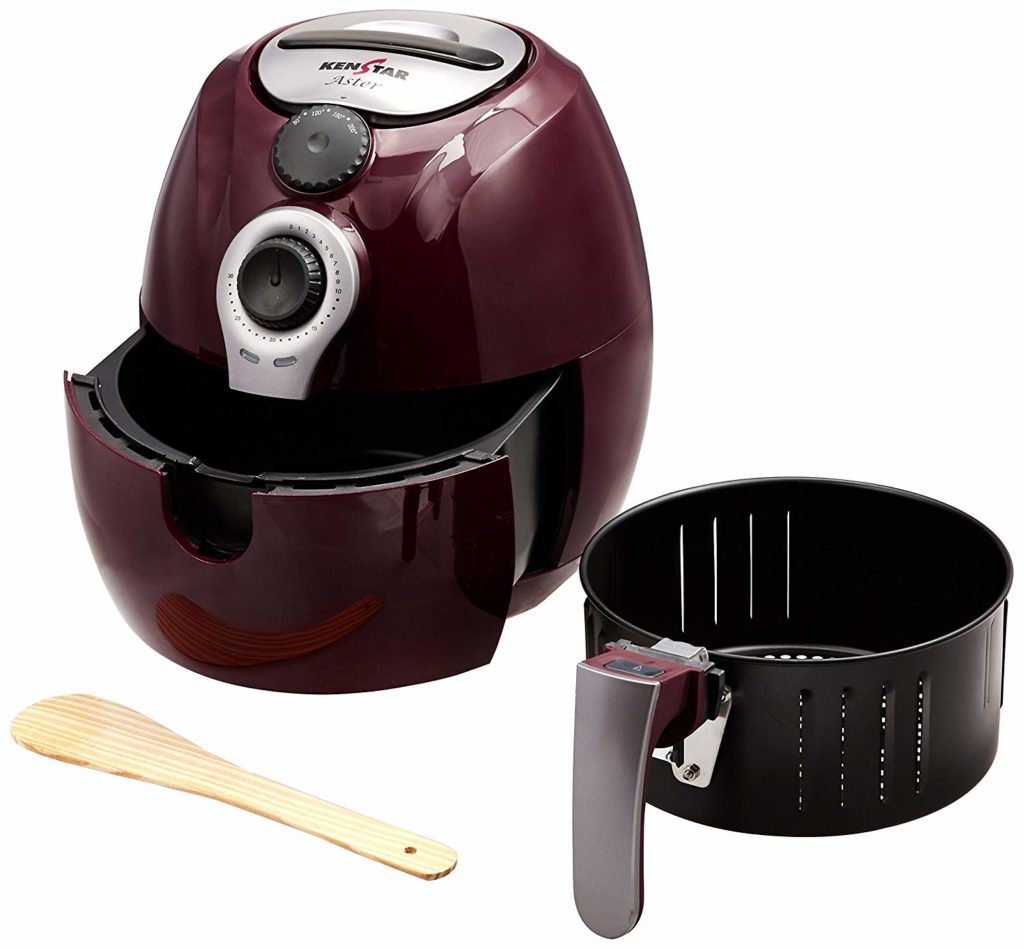 5. Roti-maker
In India, most of us swear by roti as one of the main items in dinner. From celebrity nutritionists to doctors, everyone stresses the importance of having roti (in a multitude of flours) for dinner. If you are a roti-addict but cannot go through the entire process of making it owing to time crunch, a roti-maker can save you! They are extremely easy to use and wraps up delightful roti in seconds. All you need to do is insert dough balls inside these, and your job will be done in a jiffy!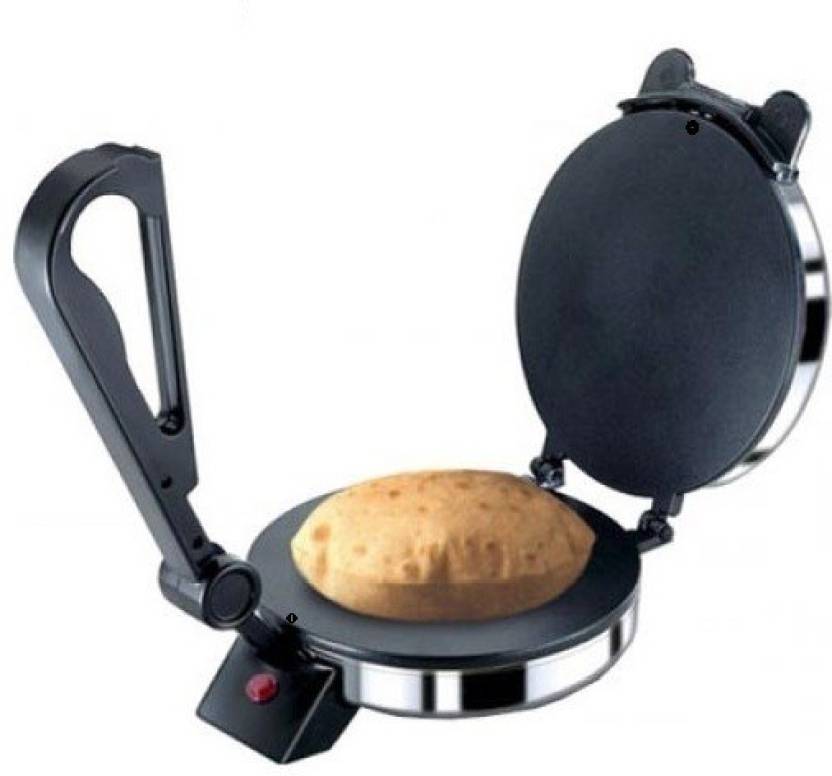 6. Rice-cooker
Rice is also an integral part of our Indians' lives. While you can easily make rice in pressure cookers and even pots, rice-cooker comes in exceptionally handy when you are living in a hostel or sharing the apartment, and cannot cook much. You would be delighted to know how many items of rice you can cook here in literally no time! From vegetable pulao and fried rice to simple plain white rice, you can cook them all. Even if you are a small family, we would recommend you to get a cooker for those late-night work schedules when you are too hungry to cook anything laborious. We recommend this rice cooker.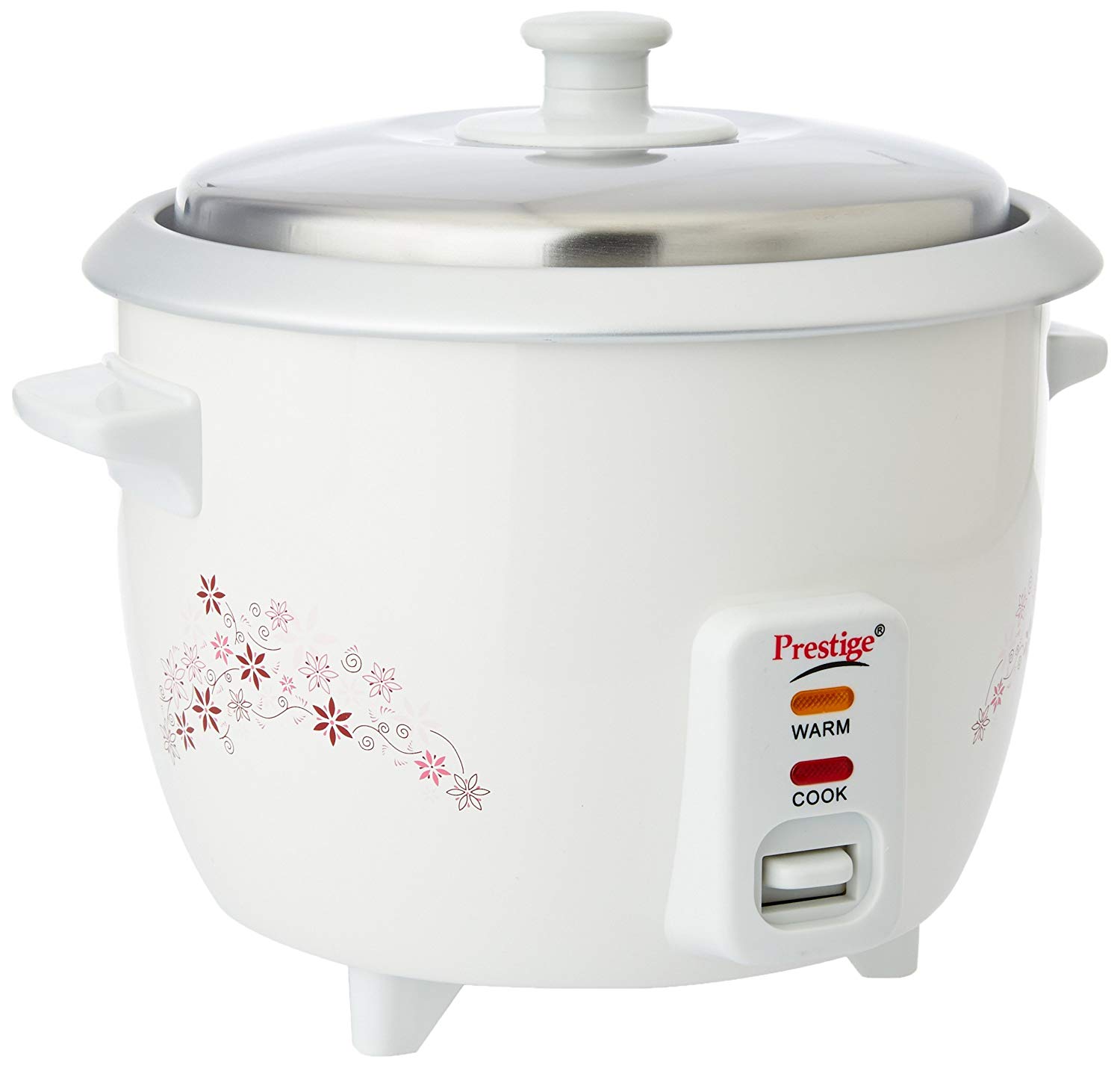 7. Vegetable Choppers
No, we aren't talking about knives because, well, they take time. Instead, if you are someone who doesn't like store-bought cut vegetables, you should keep this handy always. They allow you to chop vegetables within seconds and keep the mess limited to within the container. A lot of brands from Pigeon to Solimo make this appliance. However, we love the one from Ganesh – at Rs. 250 (always on discount), it is a steal!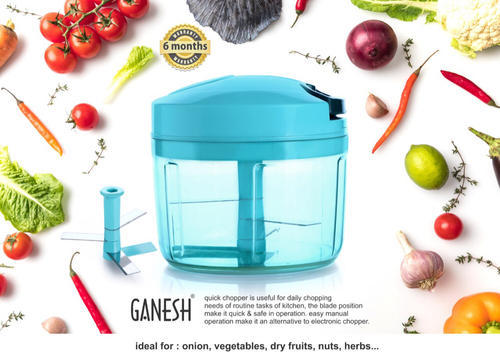 8. Reusable Heat Resistant Washing Gloves
Washing utensils and shelves after cooking is an uphill task. And if you are someone who loves their manicured hands and nails, we understand your pain when it comes to cleaning. Therefore, we thought of introducing this spectacular silicone gloves that come with bristles to help you clean efficiently. From kitchenware to kitchen slabs to even your regular appliances, they help you clean effectively without messing around with your hands. We love this one from PACC MAN.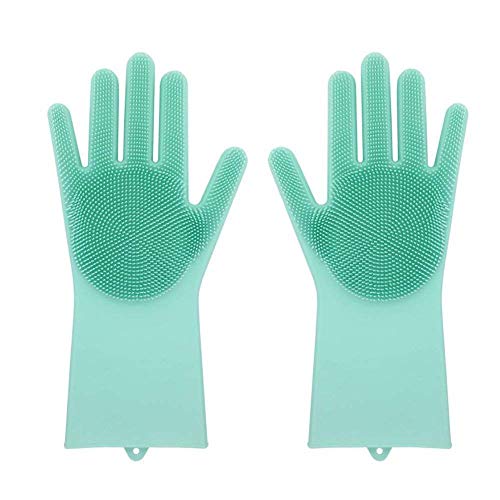 9. Refrigerator Storage Units
A cluttered refrigerator gives way to a cluttered mind. Also, a cluttered refrigerator makes it so exceedingly difficult to find the right thing on time, thereby making your kitchen affair all the more time-consuming. So, here's the twist. Bring home these storage boxes that are specifically made to fit into the refrigerator slabs. They help you in keeping different items segregated, thus increasing your productivity and keeping you organized.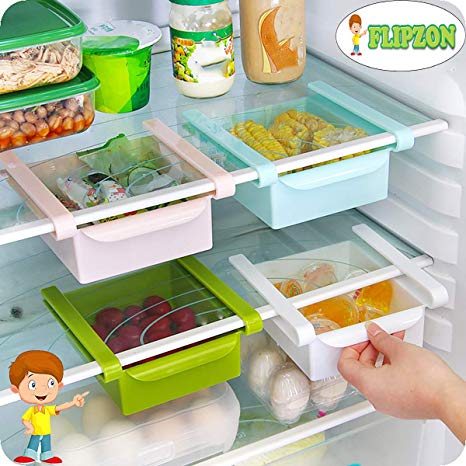 10. Sieved Washing Bowls
Do you feel you are messy in the kitchen, especially while washing pulses and rice? If you think you are, we have this wonderful sieved washing bowls to save you from the mess. They help to keep yourself organized and save a lot of food items that are wasted while washing. Available at around Rs 159, they are available on Amazon.in.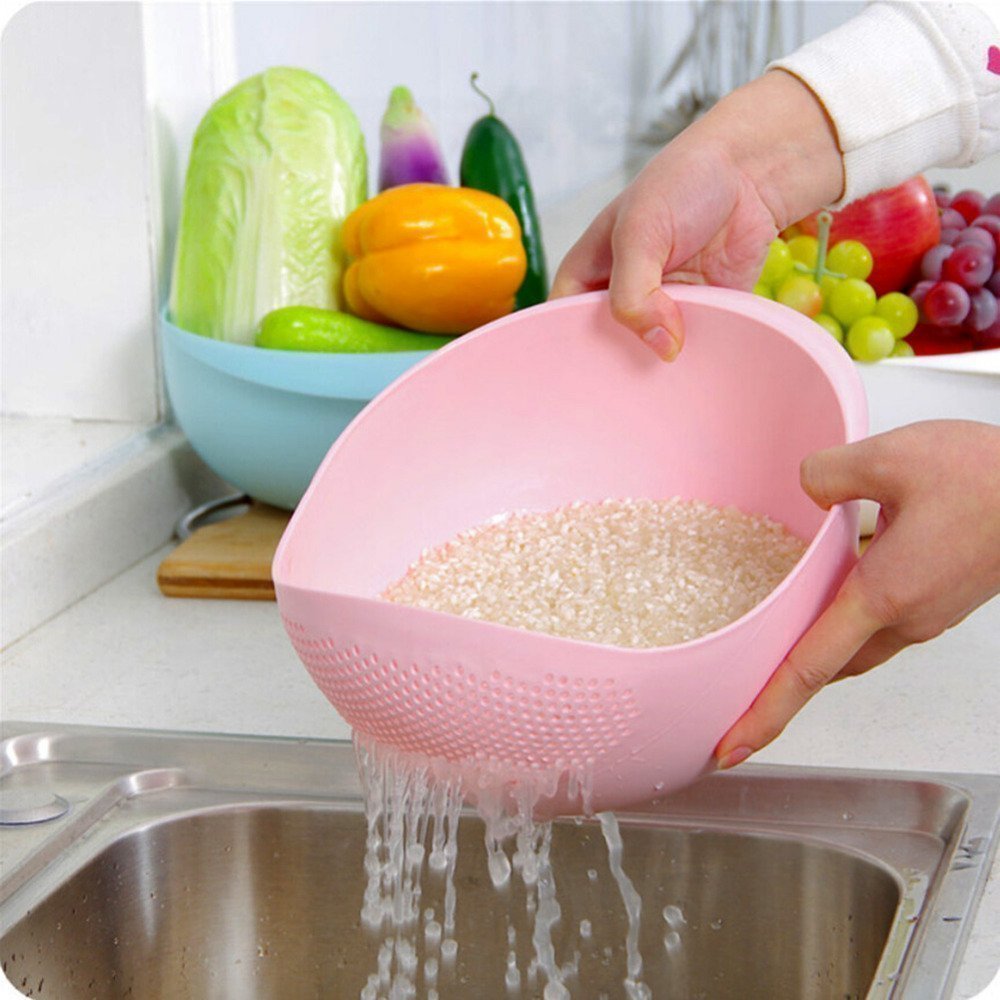 Have you previously ever used the items listed here? Or, are you currently a fan of any of these items from the list? If so, we would love to hear from you.