The Vintage Volvo 240 Merged With A Winter Cabin Is The Best Garage You Will Ever See
This new innovation will be lauded by automobile fanatics and design enthusiasts. This amazing new innovation sees a winter cabin housing a complete vintage Volvo 240 car. Once regarded as the quintessential family car, automobile designer Chris Labrooy wedged the classic 240-model straight into the cabin, giving all automobile designers some food for thought. So, if automobiles or automobile design or even architecture mesmerizes you, this article is sure to entice you.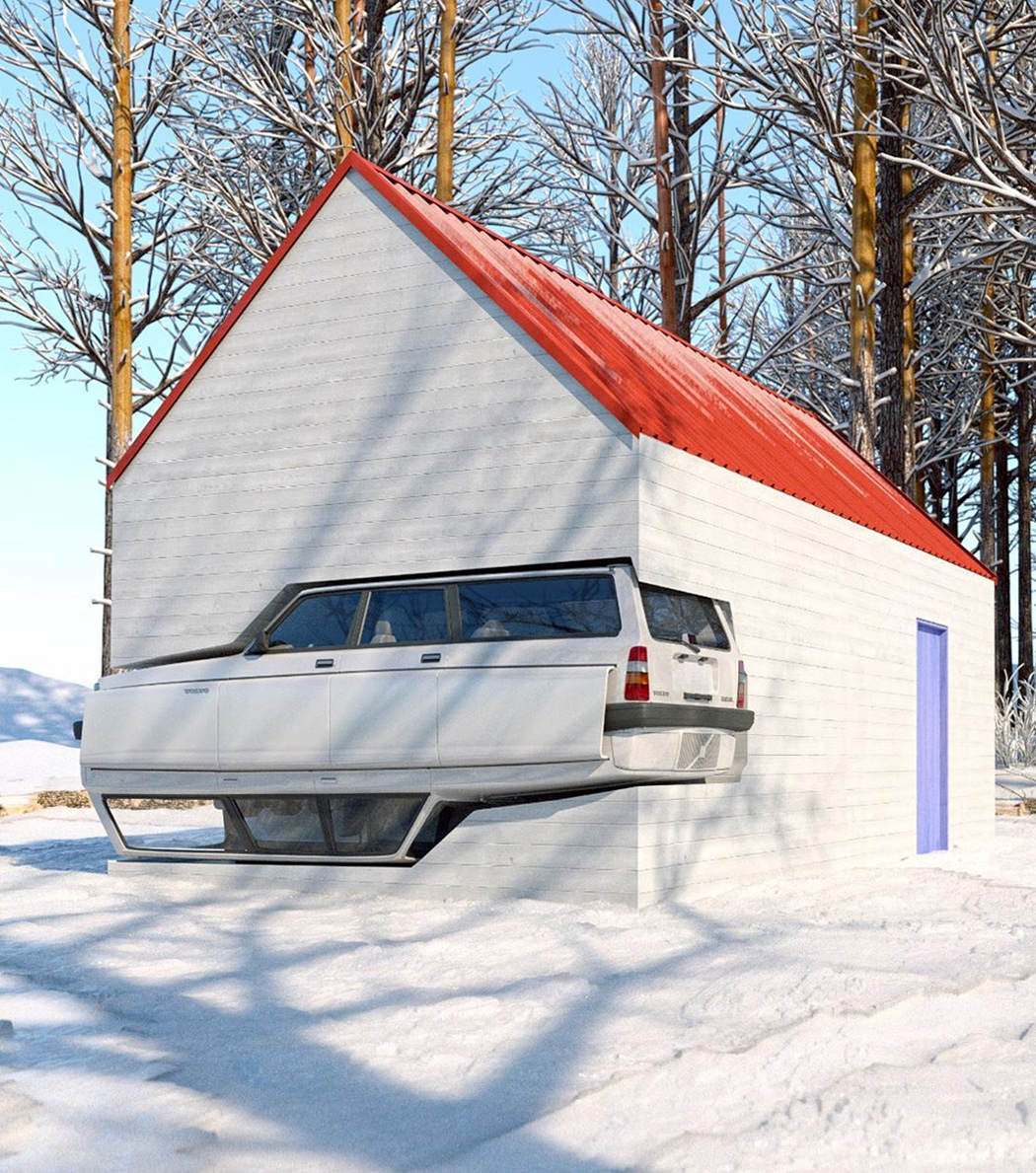 If you remember, the 1974 Volvo 240 car became a rage back in its heydays. Although it is seemingly a bit too long and slow, there was not any better alternative to this honest and dependable car. Hence, it came as no surprise when Labrooy chose to merge this particular car with the family winter cabin. Coming to the winter cabin, the red and white theme goes perfectly well with winter holidays, and resonates aptly with the large family gateways during the holiday season. The maverick touch of Labrooy sees the car comprising of two Volvo 240s combined together, creating an inverted mirror image. Once you slide the structure into the cabin, you shall have a quirky architectural concept. This concept is absolutely perfect for all vintage automobile fanatics, who don't mind taking a trip down the memory lane!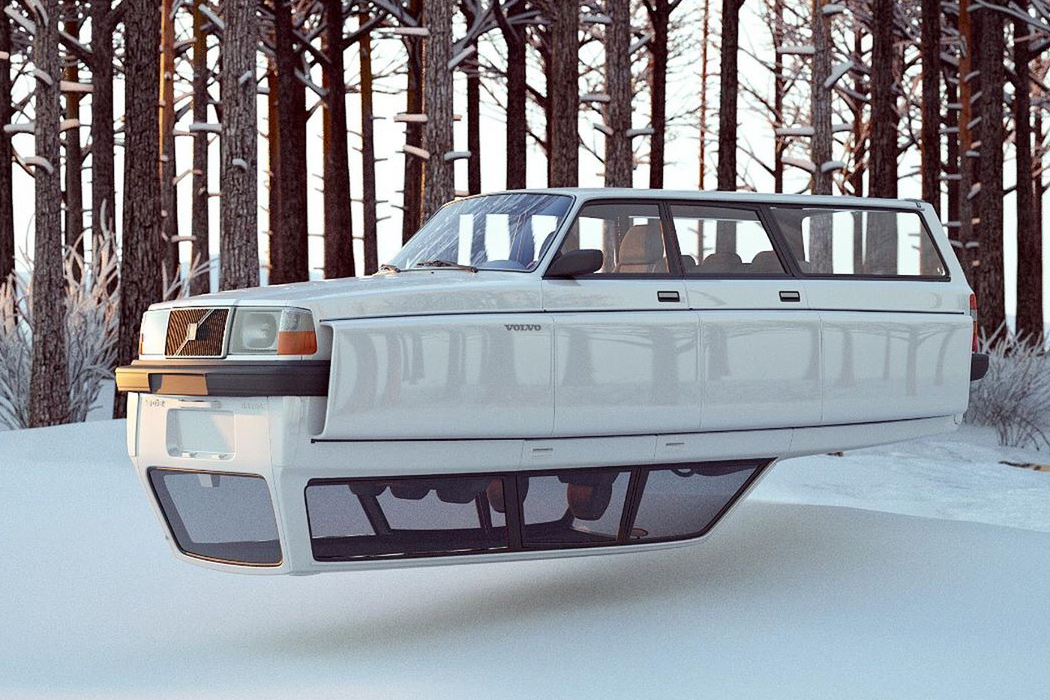 Even if you are someone, who does not have many ideas into automobile design, you will love the architectural bliss created by Labrooy. The swiftness with which the Volvo vintage car merges with the cabin is indeed a match made in heaven. Although the entire concept is full of quirks, there is an element of elegance that is unmissable right from the first look. Are you intrigued to know more about the car or the concept as a whole? If yes, you must visit Chris Labrooy's website. You shall be mesmerized, we promise.