This Abuja Airplane House Showcases The Love For Aviation And Architecture
If you take the main highway while driving south into Abuja, Nigeria, this impeccably done Abuja Airplane House is hard to miss. Surveying across the vast grassland from atop a hill, this mansion belonging to the Said family is a treat to the eyes.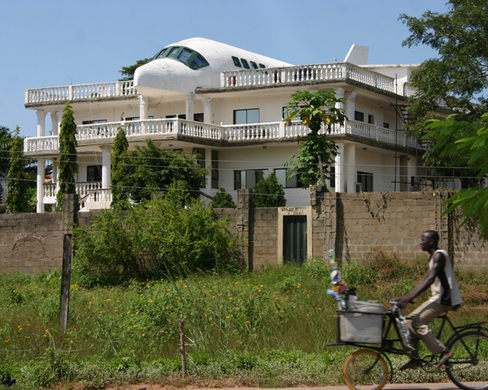 The mansion belongs to Lebanese immigrants, Liza and Jammal Said. Liza loved travelling, and after their marriage in 1980. Jammal had promised to build a plane-shaped home for her one day as a symbol of their love and her love of travel. A contractor himself, Jammal fulfilled his promise made to his lady love in 1999, when the Said family found the perfect location to build their dream home in.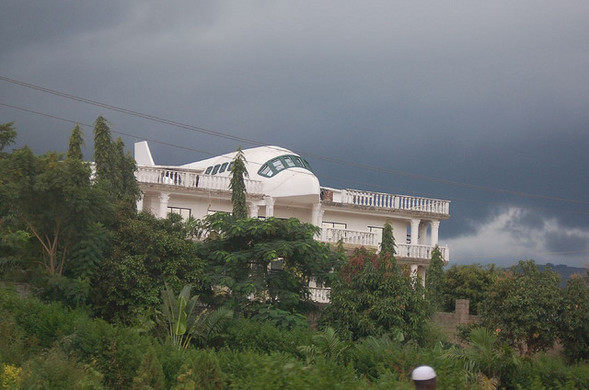 Although the plot was bought in 1999, the construction of this beauty began in 2002. Jammal himself oversaw the entire process so that the result came out to be just perfect. Wanting to fulfill the promise of a plane-house made to his wife, Jammal began work on a 100-foot long plane with a wingspan of 50 feet extending over the sides of the hilltop villa. The airplane structure spans across the entire roof. In fact, it can be called a complete home in itself for the body of the plane features a kitchen and a computer room inside the cockpit that looks out over Abuja. Isn't that absolutely fantastic?
If the main aero-villa was not all, the property also features a number of other aircraft-styled structures. You would be surprised to know that a smaller, plane-topped guest house and a two-story security booth created to resemble an aircraft control tower have been built right behind the Abuja Airplane House. The right juxtaposition of these two buildings creates a magical appearance, which is absolutely unmatched to any villa we have ever seen. Have you ever been to this part of the world and witnessed this creative magic?