Flitch Furniture's Modular Storage Units Assemble Without Tools
Raleigh-based design brand Flitch Furniture has come up with its new series of modular furniture units for minimalism enthusiasts. Their latest furniture collection consists of three modular units, including drawers, stools, and plant stands – each created at different scales and sizes.
These modular units are influenced by the idea of creating furniture that's fun to assemble. Therefore, these units are integrated with – pressure fit system, CARB-2 certified maple plywood, and wooden dowel pins to easily assemble furniture pieces without the use of any tools.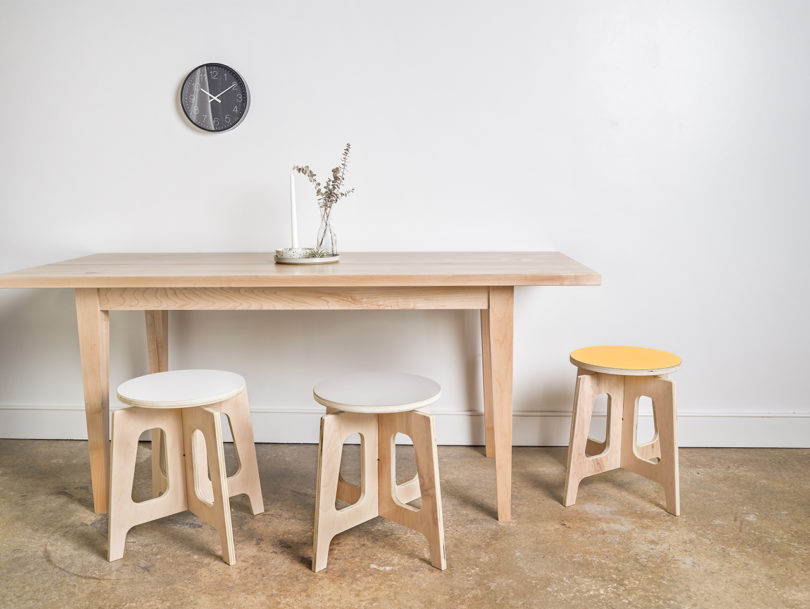 The modular units come in three base sizes – Base Solo, Base Duo, and Base Trio – that can stand-alone or stack up using different additional boxes to form a range of different furniture pieces, such as a dresser, side tables, TV stand, storage bench, credenza, and entryway pieces.
You may pick any of the given base units that vary as per the number of boxes to create different furniture pieces. There is an option of adding three more boxes to the Solo base unit, six boxes to the Duo base unit, and nine boxes to the Trio base model. You may further spruce up the furniture with a cushion on the box base for creating comfortable seating.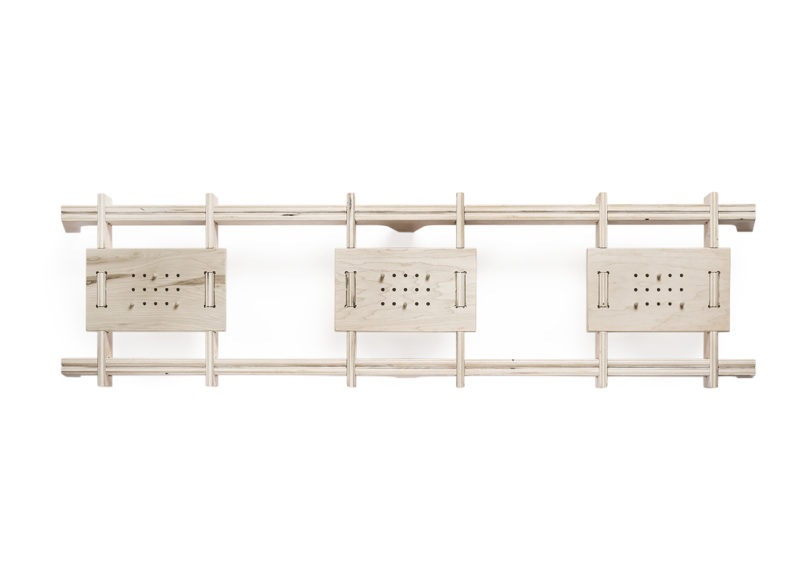 The modular furniture has two separate modular stools, which may also be used as side tabled when placed beside a bed or sofa. These units are available in a wide range of colors – from bright yellow to natural wood. The legs of these furniture units are removable and the pack even includes extra legs, if needed.
Since the base boxes are detached from the leg assembly pack, these can be rearranged in any desired shape or designed to float freely. When disassembled, the leg assembly unit remains flat to take minimal space in your cupboard after use. The units may be left open for clearly visible storage, assembled with drawers, or contain a hole in its back for media cords.
Besides furniture units, the collection also includes plant stands in three different sizes – 6-inch, 8-inch, and 10-inch. You can purchase these modular pieces from the company's website starting at $178.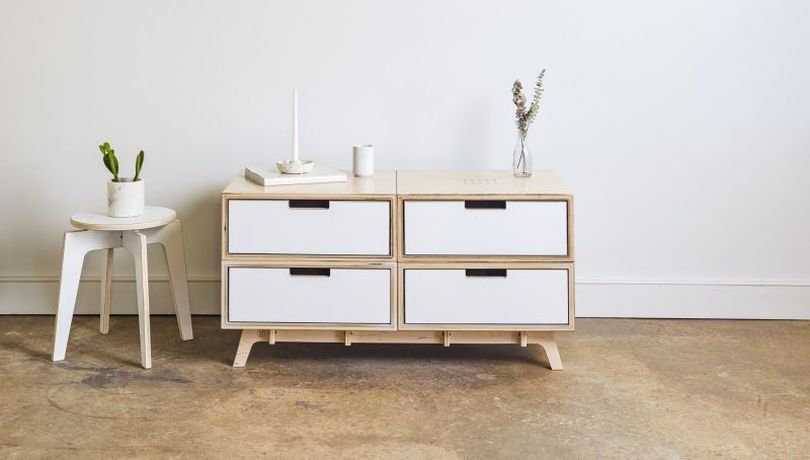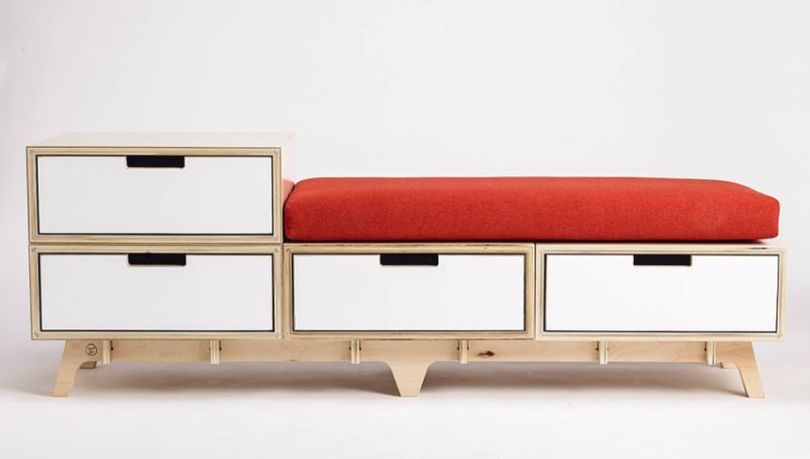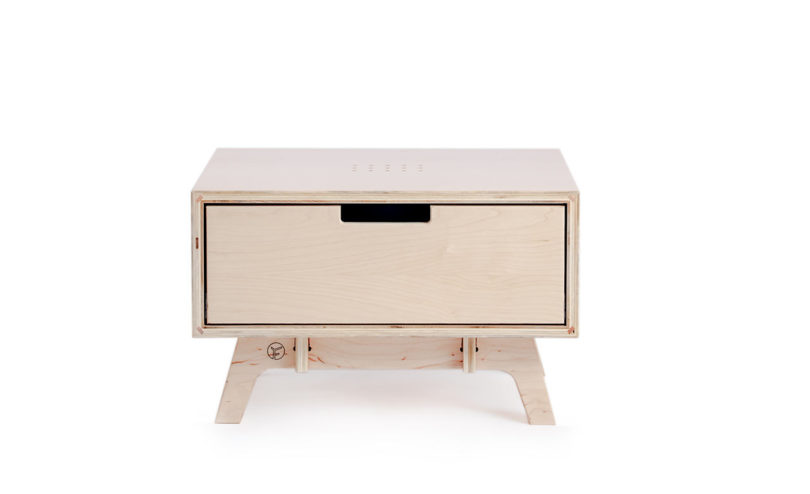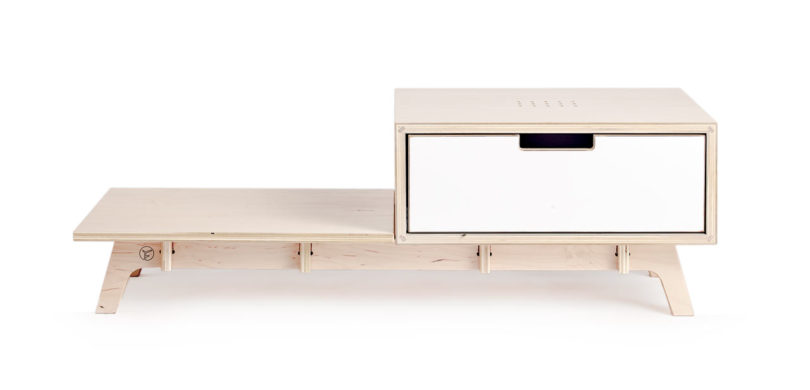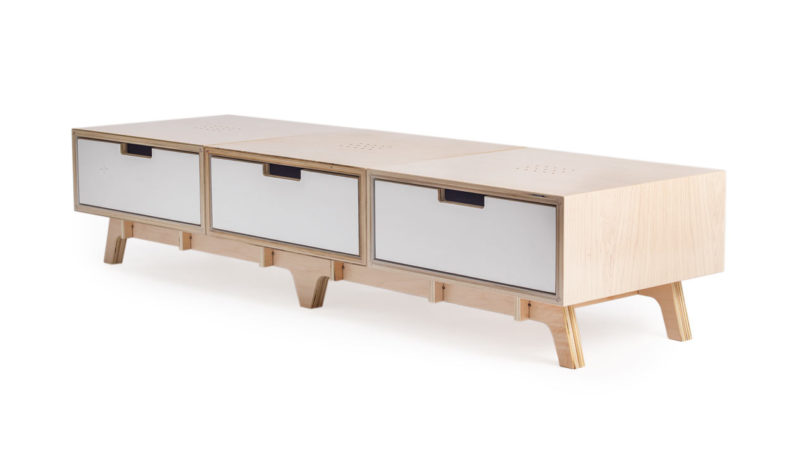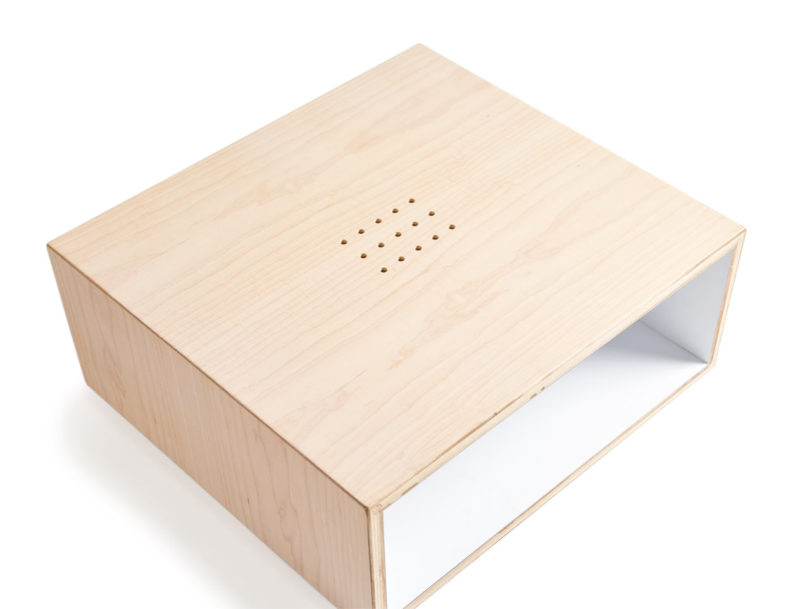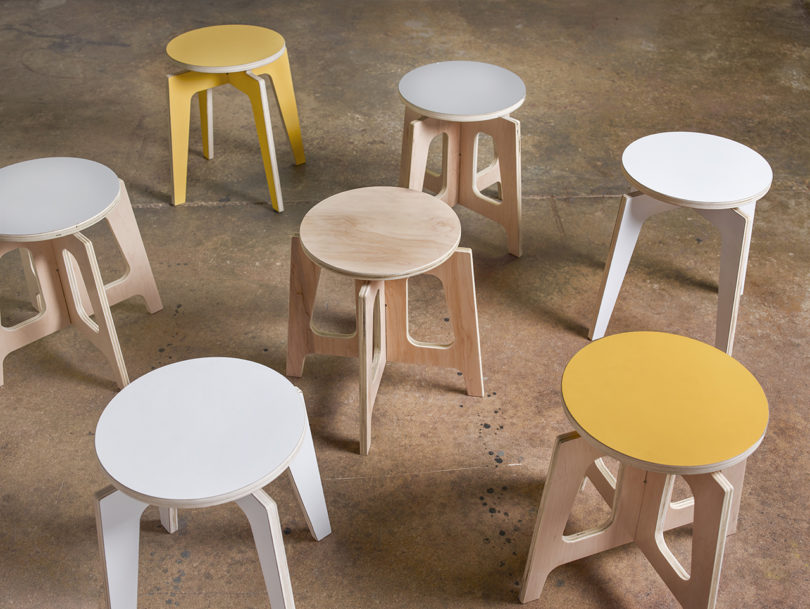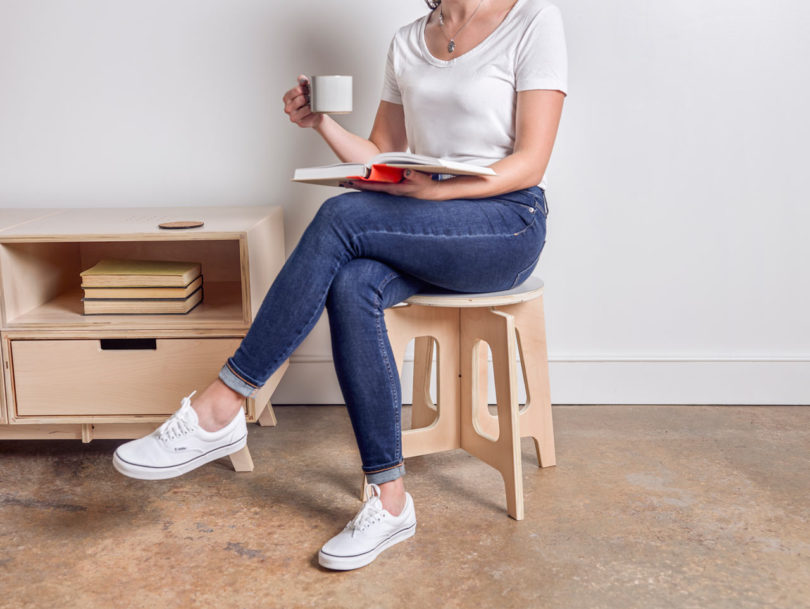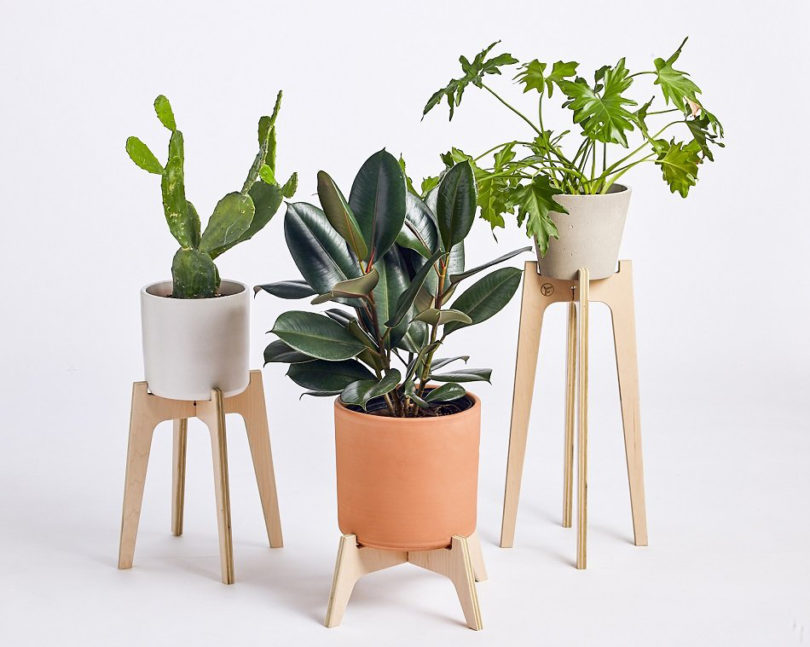 Via: DesignMilk