Ghetto Blaster Bluetooth Stereo Made From Recycled Plastics
Italian company Ecopixel is well-known for developing architectural designs using recycled plastic materials. But lately, the firm has made of recycled plastics to create a stylish Bluetooth stereo with top-quality sound.
Dubbed Ghetto Blaster, this portable stereo system boasts a 240-watt 5.5-inch coaxial speaker. The company has created a new range of multiple layer materials concept to build a single material in various layers. These different layers of distinct structural qualities or densities can even be combined to form a unique sound-absorbing material, which is also used in this stereo system.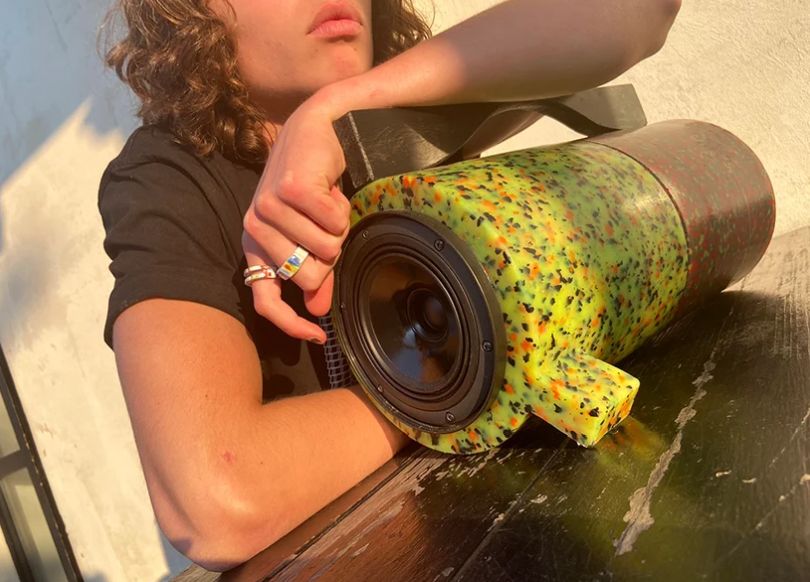 Just because of the softer and irregularly shaped inner layer and high density, the material has a high ability to absorb sound. This material is rightly called 'audio' and considered to be ideal for loudspeaker enclosures, especially due to its ability to be shaped into any design.
Along with the sound engineer Joseph Szall, Ecopixel's team has done proper testing and research to create this spherical-shaped stereo that's designed by Jan Puylaert.
The first edition of this stereo has been integrated with a Bluetooth receiver to let you enjoy high-quality sound without disturbance. Using a high-quality Italian-made coaxial speaker system along with 5,5" rubber surround double asymmetric damped cone woofer (DAR) and neodymium 1,5" treated silk dome-tweeters, a high-frequency response has been achieved – ranging from 70hz to 20khz.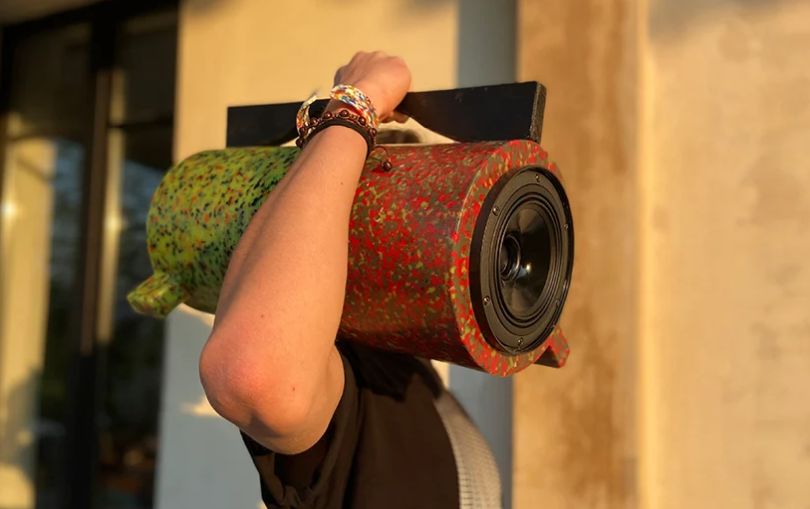 Moreover, the unit also includes an incredibly clean bass response due to its 'audio' material enclosure and its extra sound absorbing quality. The final design also features separated vented pipes for SX and DX channel points in all directions to create amazing stereo effects that have different wall-reflection possibilities.
This portable stereo system seems to be an ideal outdoor sound system for audiophiles who are just waiting for the moment to hit the beach after the quarantine period.
For now, this stereo is part of Dezeen's Virtual Design Festival that has started from 15 April through 30 June 2020.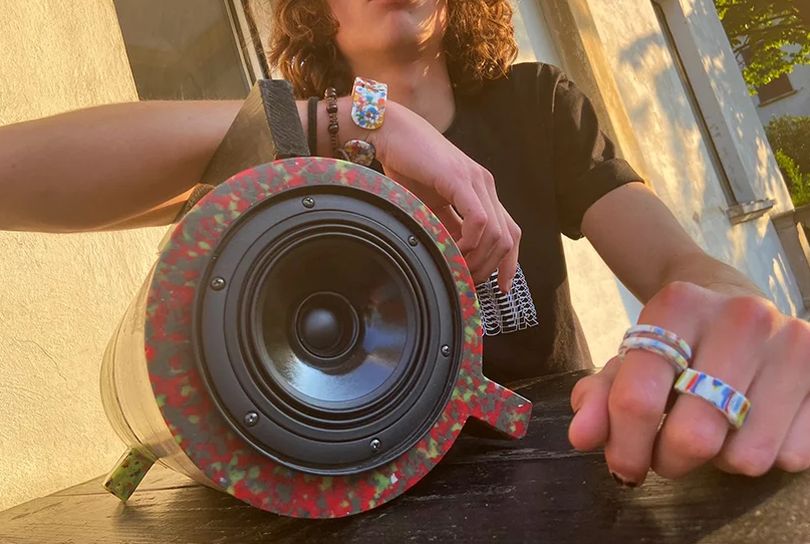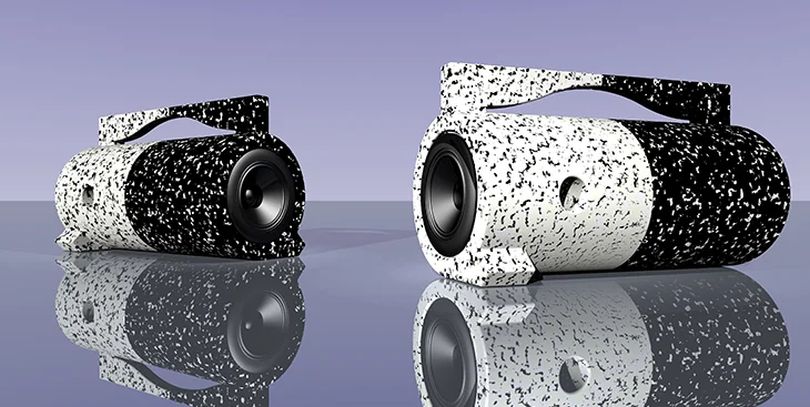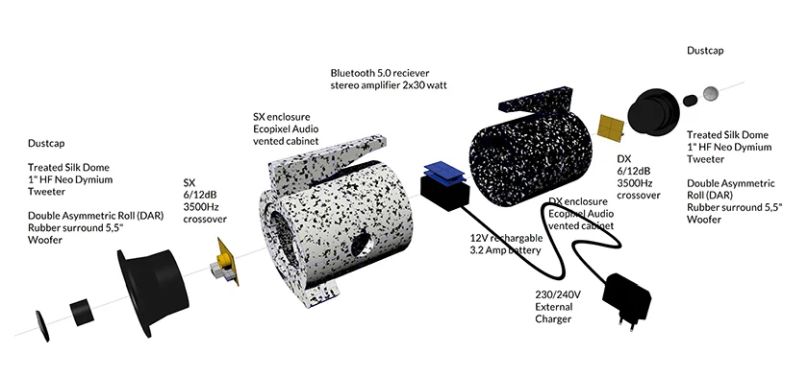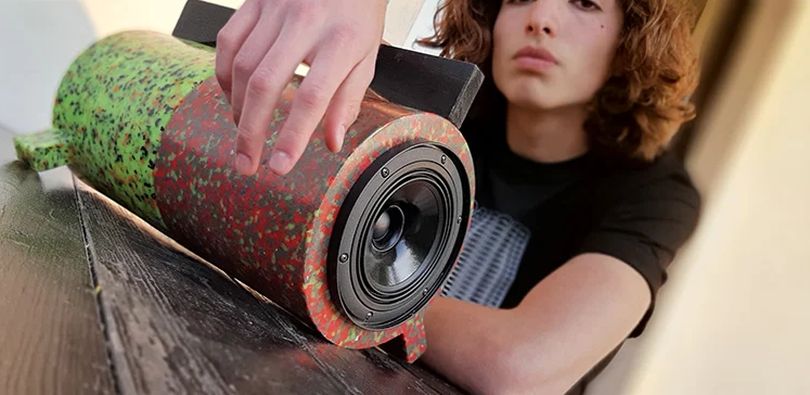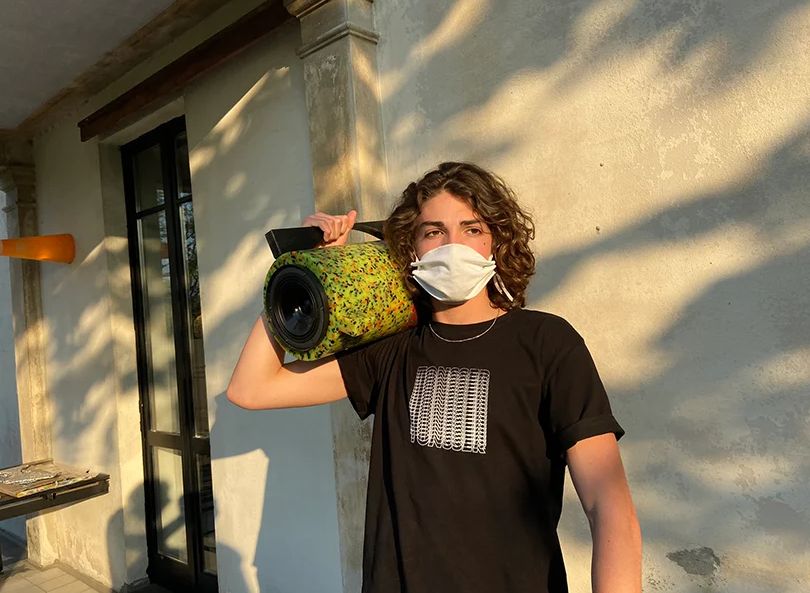 Via: Dezeen