Ace Designer Harry Nuriev Creates 'Balenciaga Sofa' Out Of Trash Cloths And Warehouse Empties
For people, who are in love with the quirky designs of Balenciaga, there is a great surprise. According to the latest report, famous American designer Harry Nuriev has partnered with Balenciaga for an exciting collaboration. This collaboration comes right ahead of the Design Miami, and art patrons cannot keep calm.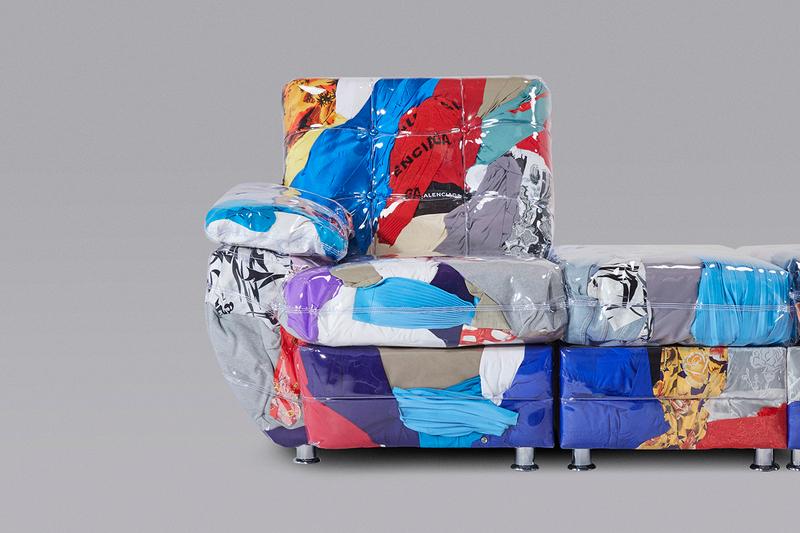 The collaboration between the Parisian design house and the American designer has been named "Balenciaga sofa", and features a quirky sofa that screams out Balenciaga's trademark colorful pattern. The sofa has been interestingly made with garment cut-offs and damaged pieces found in the Balenciaga warehouse. A single look at the sofa will make you feel like a bunch of colorful clothing has been dumped on the sofa. The way the Balenciaga logo peaks through the upcycled, transparent material is indeed remarkable.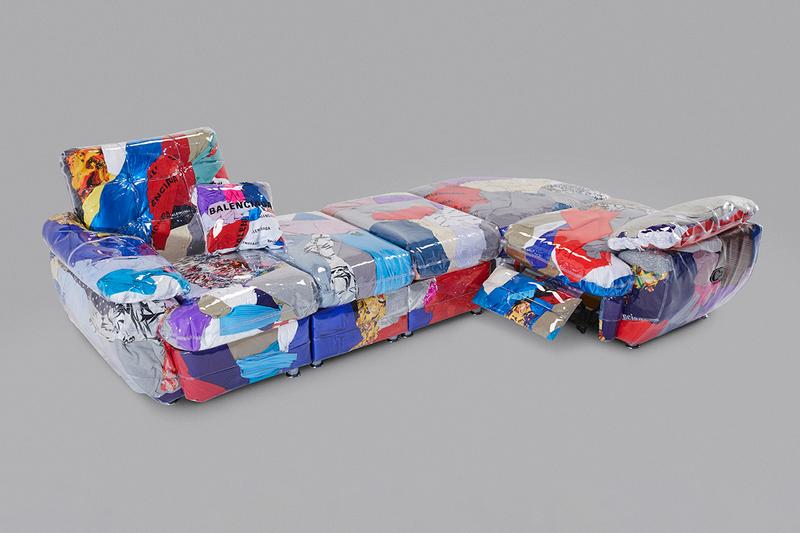 At a time when the entire fashion industry is torn between being sustainable and producing fast fashion on a global scale, Balenciaga's ever-growing concern about sustainability is appreciative indeed. Talking about his one-of-a-kind collaboration with Balenciaga, Nuriev said,
It is important to me to show young designers that you can work with upcycled things, you can execute it in a beautiful way, in the right shape, and with the right material.
He further said that this design collaboration aims to  "elevate utilitarian objects to arrive at something thought-provoking."
However, this is surely not the first time that the Parisian fashion house has collaborated with the American designer. Last year as well, Nuriev created "The Office" installation for the same Design Miami. In this awe-inspiring installation, he recreated a corporate office with furniture pieces emblazoned with Balenciaga's San Serif logo.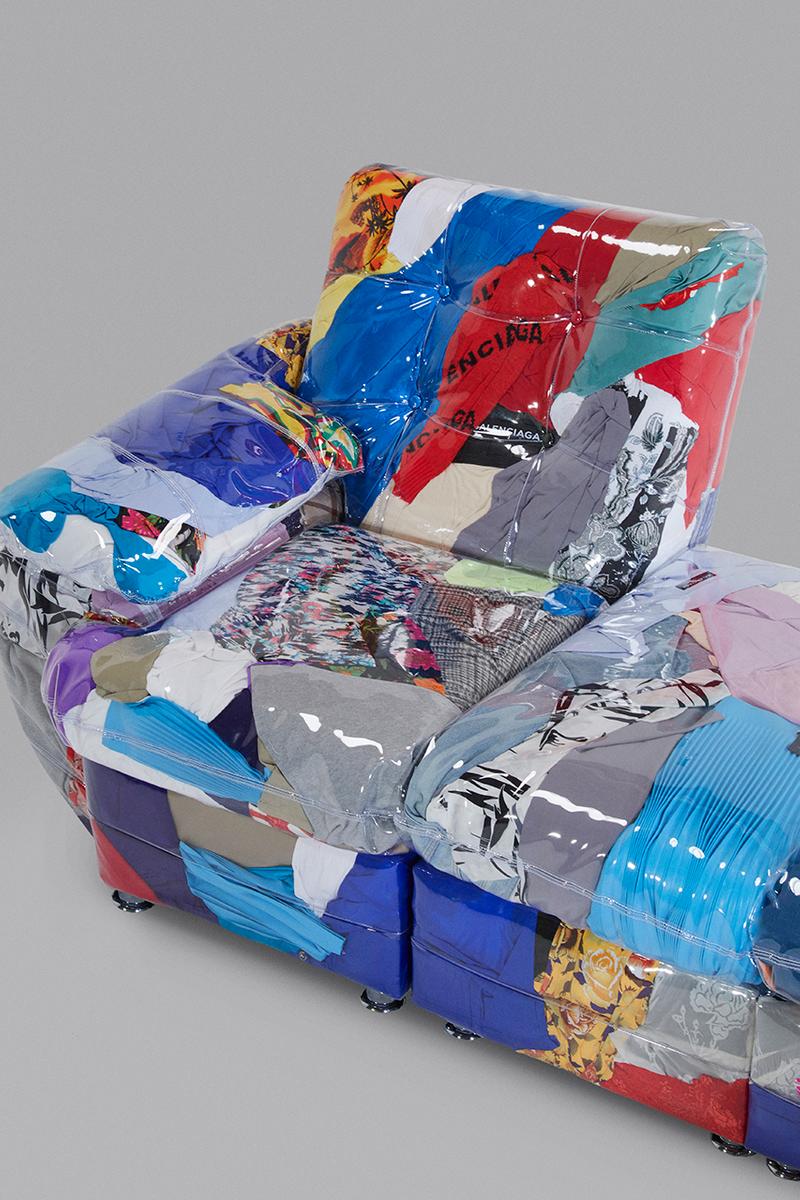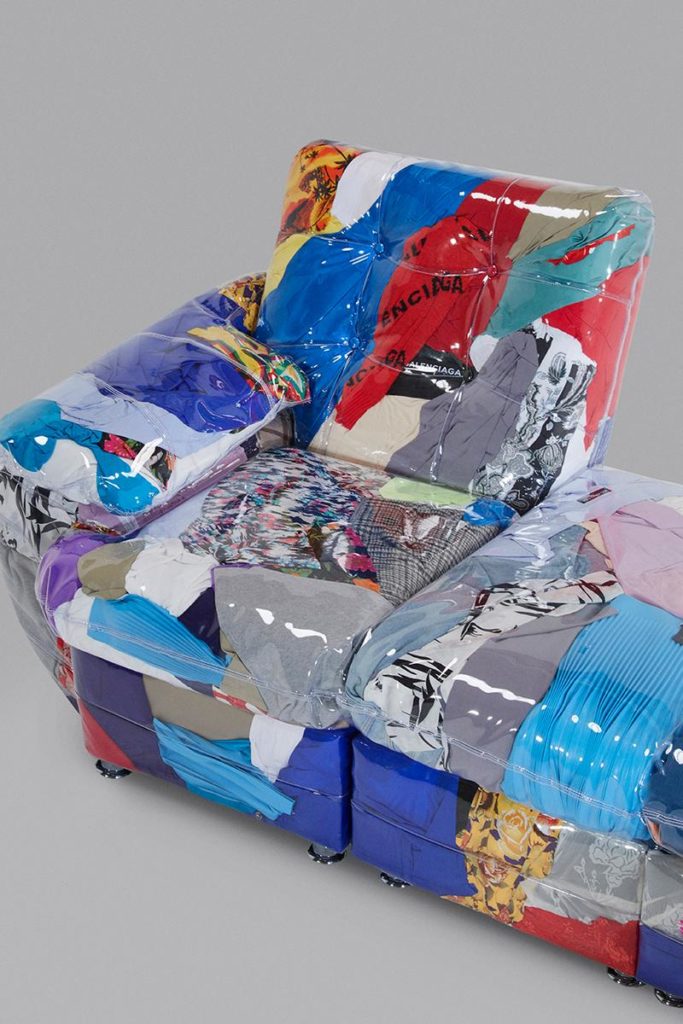 If you are located in or will be around Miami between December 3 and December 8, you can see this Balenciaga sofa on display at the Miami Design, Art Basel Miami Beach.