How to Organize a Room With Too Much Stuff
Do you ever wonder how to organize a room with too much stuff? Clutter gradually infiltrates our lives over time, piling up to the point where bookshelves are overflowing, sideboards are taking up important space, and drawers are bursting at the seams with things we don't need or desire.
Maybe you wish to create a simple bedroom? Or want to make your dining area a welcoming space for dinner parties? Here are some organizing tips for rooms that are now "overflowing," whatever the motivation for your major decluttering effort.
Things to Keep & Things to Discard
Choosing what to keep and what to give away while organizing a room full of belongings is arguably the trickiest step.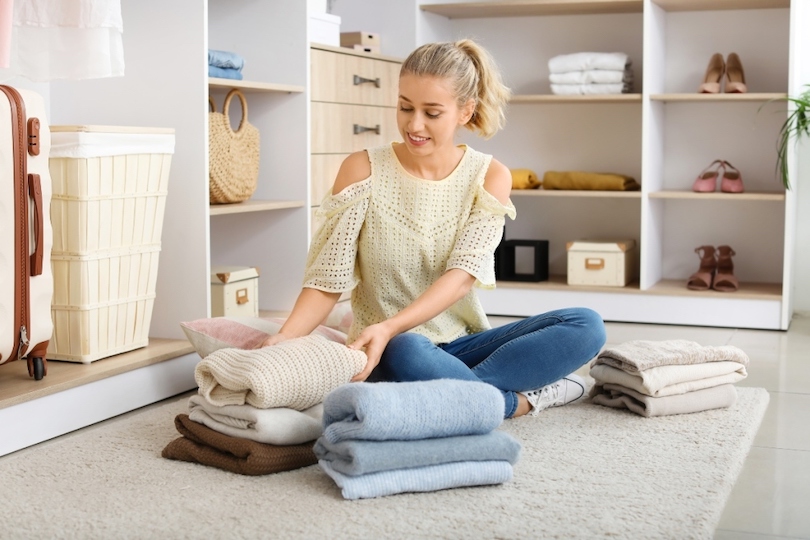 Start by sorting your possessions into piles for keeping, donating, storing, and throwing away.
Keep: Place things you want to keep in an organized manner.
Donate: Gather a trash bag or a sizable box to hold all the things you want to donate to the Salvation Army or Goodwill in your neighborhood.
Move to storage: Place whatever you want to keep but don't have room for. It might be a piece of furniture or every book on the bookshelves.
Throw away: You can throw everything else in the trash right away. Make sure to dispose of it properly or recycle what you can.
Give Away Any Goods You Have
You probably own some items that would be more useful to someone else. Someone else can now use those dumbbells you've only used a few times or those curling tongs you've never mastered!
It could seem simpler to discard items. However, giving away any unwanted stuff is beneficial for the environment and helps charitable organizations by contributing the proceeds.
Why are you keeping a thing with you if it's broken or malfunctioned? It is a trash and just taking up space in your room. So, discard it. But if it is gently worn, you can even donate it to someone who may need it.
Bring Boxes
Boxes are wonderful for organizing smaller stuff because they provide you a specific location to put things so you can categorize them later. This allows you to swiftly tidy up the space so you can see what you're working with.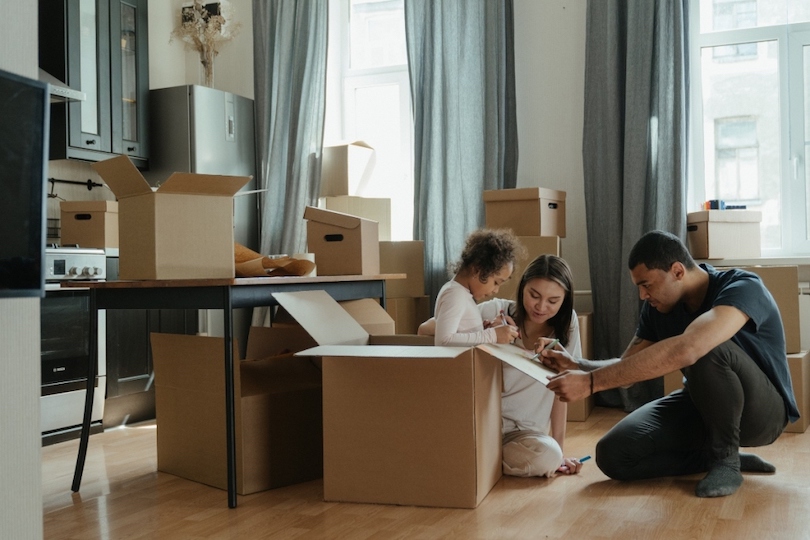 Instead of using cardboard boxes, we advise using big plastic ones. As a result, you can pack as much as you need without fearing that moving the box will cause it to break. For the items in the storage unit, a box with a cover is a fantastic option. It prevents them from leaking out or becoming dusty over time and keeps them secure and concealed.
When closing the box, including an air freshener to keep your products smelling beautiful and ready for use when you need them.
Start with big things
It is simple to become engrossed in organizing a single drawer, and before you realize it, the entire afternoon has passed. Start with bigger goods instead, like furniture. Make a decision regarding what you want to keep, what can be transferred to other rooms of the house, and what needs to go.
For afternoons spent reading paperwork, the futon might be kept if you're converting a trash room into an office. Or a relaxed setting for conferences with coworkers. A bedroom's equilibrium may be improved by removing an unused chest of drawers. Starting with the bigger objects will give you an immediate sense of accomplishment and provide you more room to work with.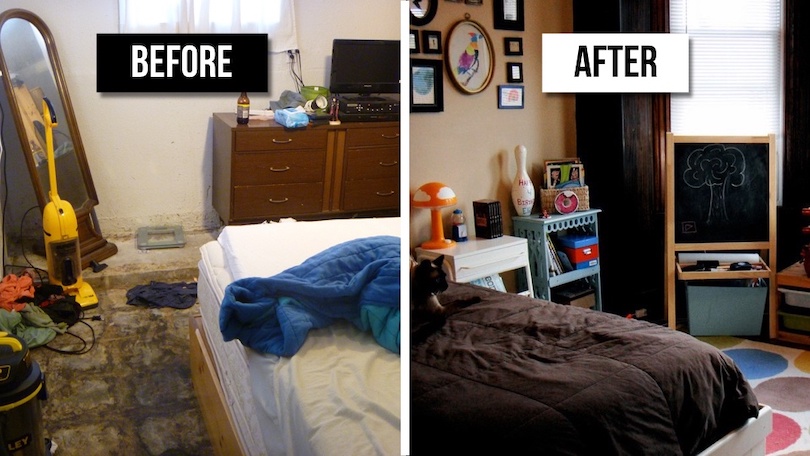 Containers for Stacked Storage
It's time to arrange your items into neat stacks after you've relocated them in storage boxes or plastic bins. Our top advice for stacking containers is provided below:
Heavy things on the bottom give a stable platform for stacking and prevent any breakable items in other boxes from being crushed.
Make it a Tetris game. Do not be hesitant to place smaller or thinner boxes between larger ones. This can support objects and free up space.
While it may be tempting to fill every square inch of the room or storage space you've set aside for your plastic boxes, stack vertically rather than outwards.
Give yourself enough space to enter and manoeuvre within to access stuff at the back.
Keep fabrics and perishables up off the ground; store them in boxes that are higher up to prevent the cold from penetrating the boxes.
Buy a storage unit
One thing to think about is – where to keep things that you want but not right now? A storage unit is an excellent option because it provides a neutral location to keep any stuff you can't stand to part with or might need in the future.
Furniture, electrical appliances, and any other bigger goods that won't fit in your house are perfect candidates for local storage. To store all the personal items you don't want to let go of, you can pile your goods as high as the ceiling.
Now that you know how to organize a room with too much stuff, start decluttering your rooms right now. We hope this article is useful for you to keep this arranged in your house.