KUKU Sustainable Birdhouse Intends Environmental Conservation
KUKU sustainable birdhouse by Marco Antonio Barba Sánchez is designed to offer a homely shelter to birds and help in environmental conservation. The inspiration to build this geometric birdhouse came from a designer's realization that bird species are dropping in various regions in the world.
Recently, Marco Barba Design, a Mexican company aimed at creating sustainable industrial designs, tweeted that out of 10,000 bird species around the world, 1,200 are endangered to extinction. The major reason for their extinction is the increasing cities and agriculture industry. So, knowingly or unknowingly – we're killing these innocent feathered creatures.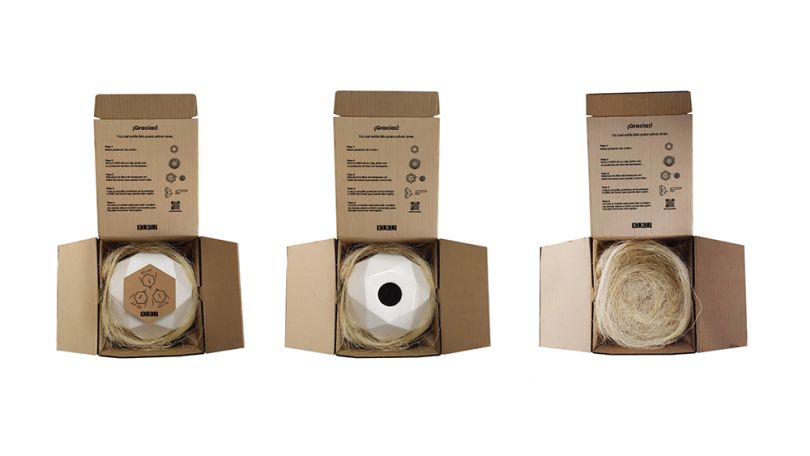 But KUKU aims to change that by allowing neighborhood birds to stay in a safe place, you can do your bit for the environment. This is because birds play a major role in the environment by helping in pollination, dispersing seeds, and pest control. So, instead of driving birds away from homes, this new birdhouse intends to offer these tiny creatures an adorable, sustainable, and functional living space.
Since the inspiration for creating this birdhouse stemmed from the love for nature, it's obviously made from organic materials. The geometric shape is created to resemble the sun that's also a vital element to the birds. Furthermore, this biometric shape also protects inhabiting birds from predators while providing them enough room to stay comfortably and reproduce.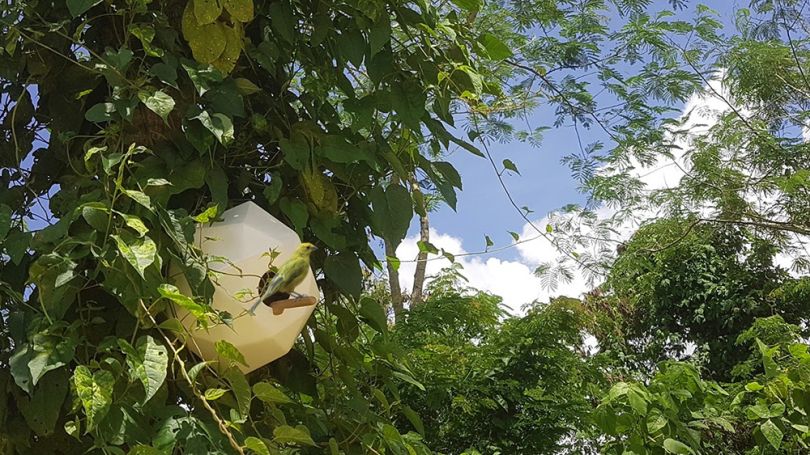 Although this small birdhouse won't be able to solve the issue of deforestation, plastic consumption, or over-development, it can certainly offer a safe housing solution for critical species on the earth. If you're ready to help the planet by saving the winged creatures around you, it's a good option to invest in this birdhouse.
KUKU is almost about to hit the market shelves. You may now sign up already on their official website to get a notification whenever this birdhouse is available. When it hits the market, you'd get this sustainable birdhouse in four different colors – White, Gray, Navy Blue, and Yellow.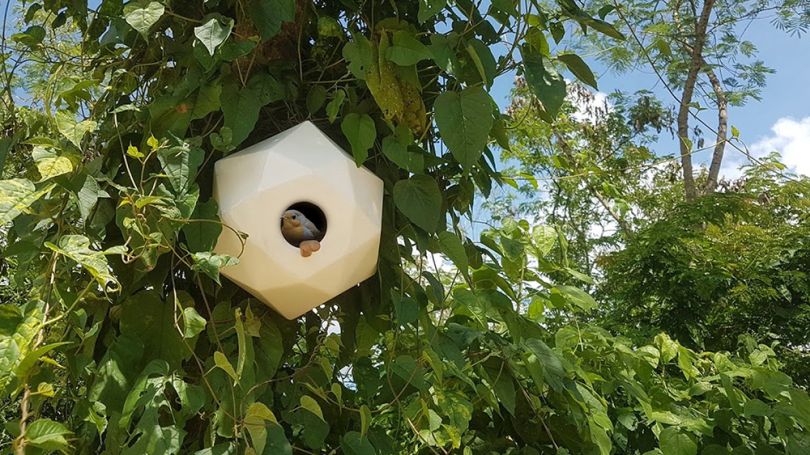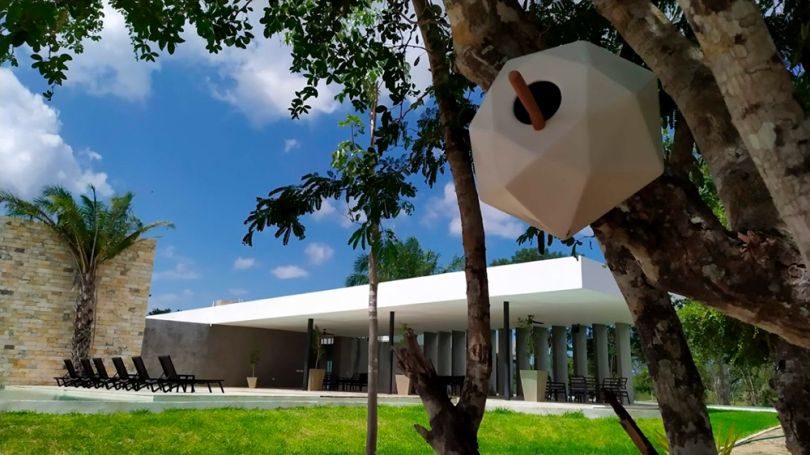 Via: DesignMilk