Upgrade Your Mobile Home Kitchen Cabinets
You may find various upgrade ideas for mobile home kitchen cabinets in different magazines. But most of the time such ideas are not feasible when you actually implement them. It is because most of them are for regular kitchen cabinets, not mobile kitchen cabinets.
Reasons to Upgrade Mobile Home Kitchen Cabinets
For owners of mobile homes, replacing kitchen cabinets can provide several advantages, like:
Improved Quality
We keep the majority of our basic necessities in cabinets. We rely on cabinets to keep food and culinary supplies neatly and efficiently organized. Your kitchen cabinets will always be of the highest quality if you upgrade them.
Enhanced Home Value
Beautiful kitchen cabinets might be a great selling element if you're thinking about relisting your mobile home. You may help increase the value of your mobile home by updating the kitchen cabinets with minimal investment and some time.
Changing Kitchen Layout
The ideal time to think about upgrading your cabinets is when you want to modify the design of your kitchen. You can spend a little more time ensuring your cabinets are top-notch if you're already planning to rebuild your kitchen.
Improved Ambiance
Having anything fresh in your home has a special quality. Your mobile home will feel cleaner and better if you install or update kitchen cabinetry. People will appreciate your effort if you take the time to replace your cabinets.
Ways to Upgrade Kitchen CabinetsMobile Home Kitchen Cabinets
All you need is a little bit of patience and determination. Completely transform the way your kitchen looks without breaking the bank using the tips below.
1. Consider a New Paint Job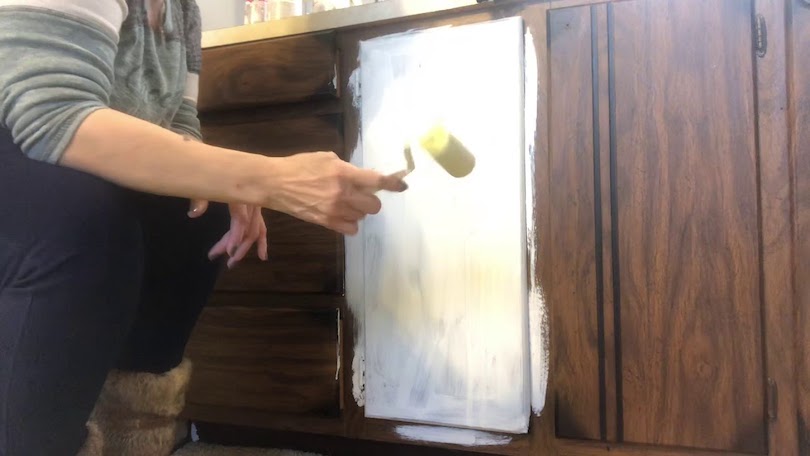 If done correctly, a fresh coat of paint can even transform old cabinets into brand-new ones. The nicest feature is that you can paint everything by yourself. Your cabinets should look beautiful if you choose high-quality paint.
The following advice can help you paint your cabinets:
Take away all hardware
To prevent paint from getting on furniture or appliances, clear the area.
Pick a color that goes with the other elements of your decor.
Purchase quality brushes and rollers.
Apply thin coatings.
Insides are painted
2. Install New Hardware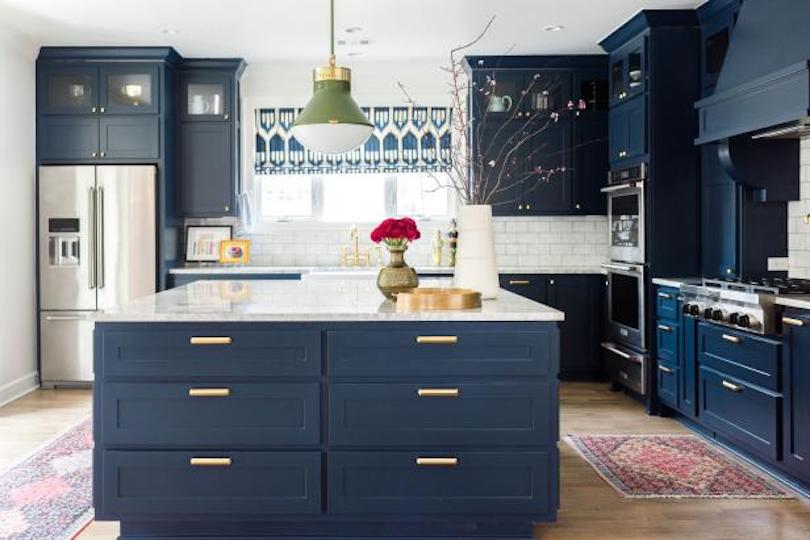 What better way to improve the appearance of the kitchen cabinets in your manufactured home than to install new ones? If you want new hardware that looks good, you don't have to smash your bank into a million pieces.
Spending merely a few hundred dollars will allow you to make noticeable changes. Your kitchen will undoubtedly stand out in the right way if you replace your outdated, worn-out cabinets with new ones.
3. Add a Trim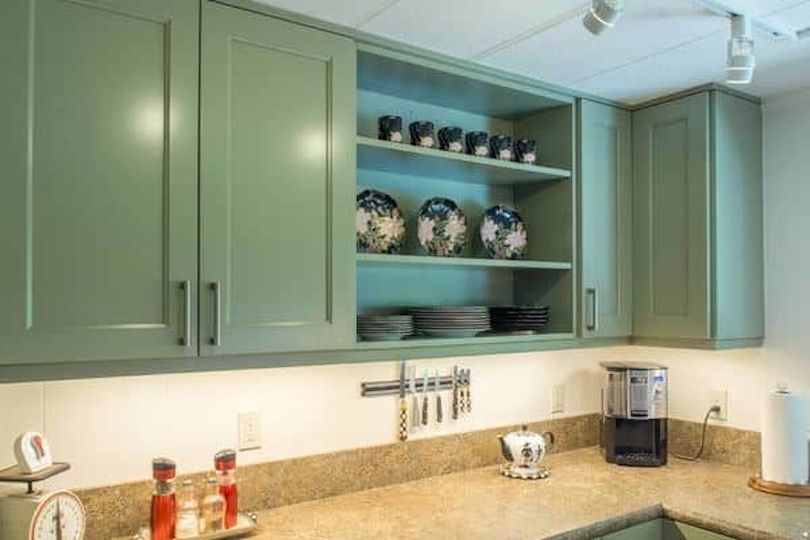 Adding trim is one technique to give your cabinets a more aesthetically pleasing appearance. Older cabinets will look more modern with the addition of a simple frame, dramatically changing the decor of your mobile home. Additionally, adding trim is simpler than you may imagine.
Your ancient mobile home kitchen cabinets will resemble something from a home improvement program with a little carpentry.
You can also employ a pro if you don't think you're handy to do it. Even though it can cost more, you'll save time and get a quality result.
4.Go For Built-In Shelves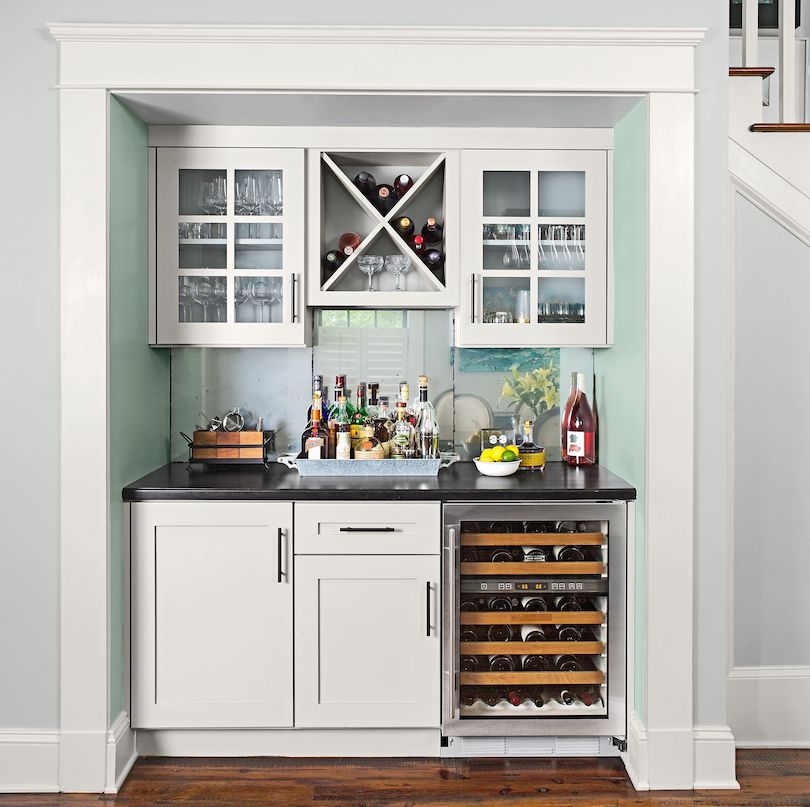 Built-in shelving is popular right now, and for good reason. They can give your design a more rustic character while also giving the impression that your kitchen is larger. Your shelves can be made to appear like custom cabinets with the correct finishing touches.
Built-in cabinet installation is very inexpensive and simple. Power tools, some durable wood, and some imagination are all you need. So that you never run out of storage space, you can construct the shelves for as long as you like. Feel free to give your shelves a beautiful paint job after you've installed them to improve their appearance.
5. Consider the Primitive Style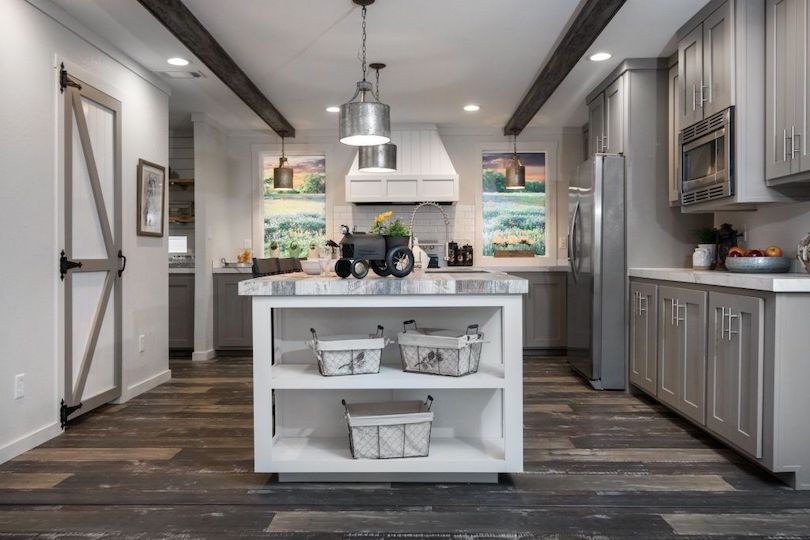 Do you desire the traditional rustic farmhouse style? If so, adding cabinets in a primitive style is exactly what you require. Online resources have made it simpler than ever to locate the necessary equipment for installing primitive-style cabinets.
On websites like Craigslist, you can find used wooden cabinets, or you can drive around the neighborhood to check who is getting rid of a lot of furniture. You can begin building as soon as you have all of the necessary components.
The nicest thing about choosing the primitive style is that painting doesn't take a lot of time. You may install your cabinets with almost any polishing if you learn the trick of making worn-out look excellent.
6. Use Beadboard Wallpaper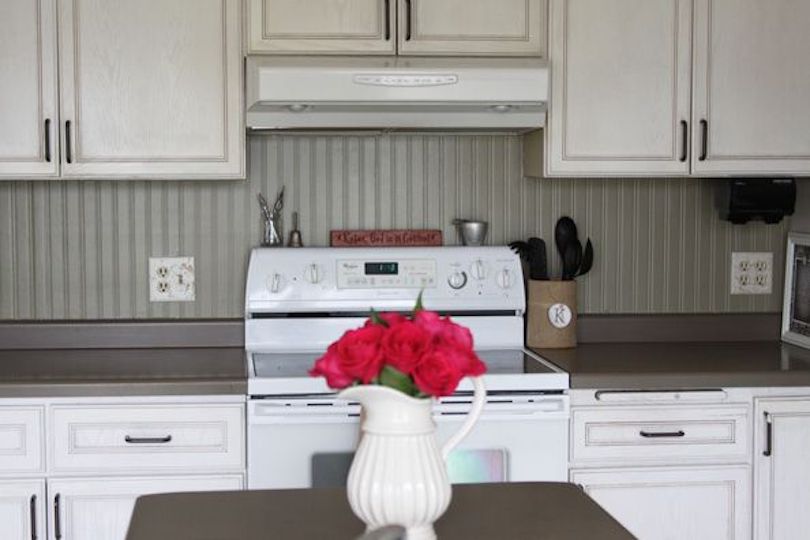 Beadboard wallpaper is frequently used for its ability to protect walls and make cleaning cabinets much simpler. It can also be quite a fashionable material.
All that's left to do is paint the trim after hanging your beadboard wallpaper. You'll soon see how the beadboard complements the other elements of your mobile home's decor.
Additionally, it will be much simpler to maintain your cabinets clean, which will contribute to the finer appearance of your kitchen.
Conclusion
There are undoubtedly many factors to take into account when remodeling mobile home kitchen cabinets. Though it could be time-consuming, upgrading your cabinets is usually always a wise decision.
Before you begin implementing the adjustments, be sure you have a sound plan of action. Ripping apart your kitchen and being unsure of what to do next is the last thing you want.
It might be a good idea to consult a specialist if you're stuck. Even though it could cost you extra money, you can relax knowing that the job is being handled.