New York City Marathon 2022, 2023, and Further
Want to learn about New York City Marathon 2022, 2023, and other coming years? In this article, we discuss all the details of the New York City Marathon.
Athletes and recreational runners travel from all over the world to participate in the New York Marathon, one of the marathons with the greatest attendance worldwide. Apart from athletes, there is a maximum number of participants permitted (about 37 thousand), and runners can apply through a lottery. On the first Sunday in November, the Marathon is held.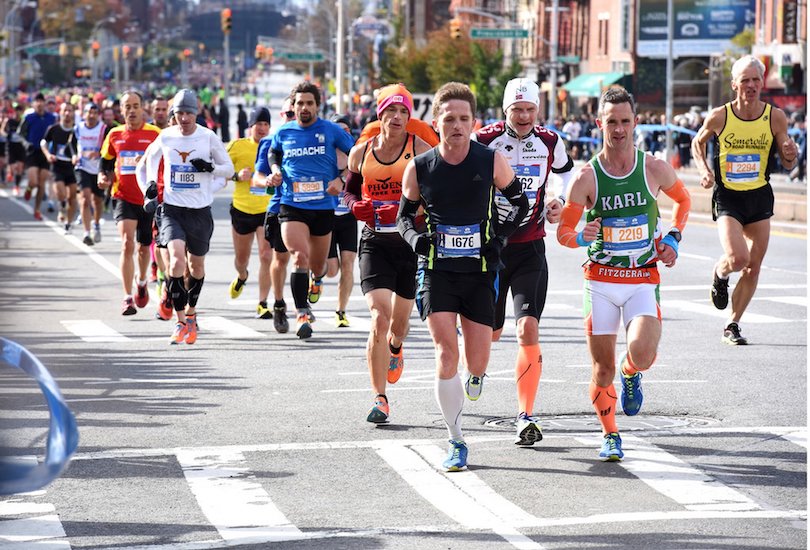 The New York Marathon travels through all five boroughs, starting on Staten Island's Verrazano Bridge, which immediately fills with participants. After passing through Brooklyn and into Queens through the Pulaski Bridge (about halfway through the race), the course then continues into Manhattan and the Bronx. Running through Harlem, Fifth Avenue, and into Central Park in the final five miles brings the race to a close. The race has an eight-hour cutoff.
NYC Marathon – All Future Dates
NYC Marathon 2022 – November 6th
Marathon 2023 – November 5th
Marathon 2024 – November 3rd
Fast facts
Here are some inspirational facts about New York City Marathon:
Tennis player Fred Lebow decided he needed a challenge in 1970, which led to the humble beginning of the renowned NYC Marathon. The race started in Central Park and was completed in laps by all 127 participants. Only 55 of the initial racers completed the race, making it a true challenge.
Women were not allowed to compete in long-distance races until 1972 when six of them took part with a required 10-minute head start. Their response? Ten minutes of protest. 21,000 female runners completed the marathon in 2017. Excellent for equality.
The two fastest times in the race's history are Margaret Okayo's victory in 2003 (2:22:31) and Geoffrey Mutai's male record of 2:05:05 set in 2011.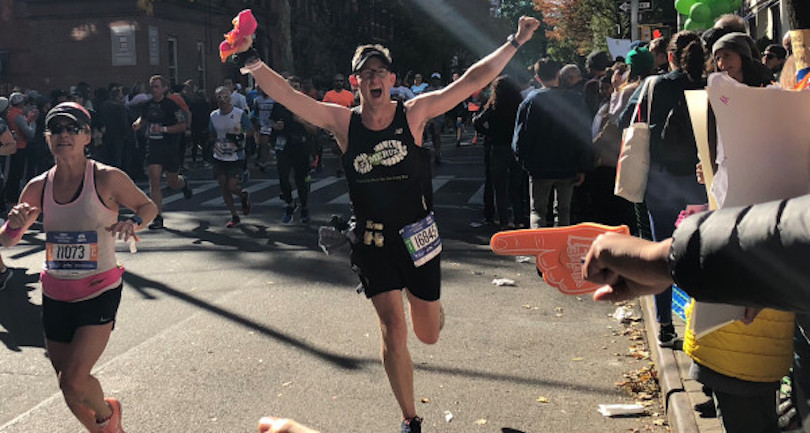 Top Tips to Get Ready for New York City Marathon 2022
Are you planning to participate in New York City Marathon 2022? If so, here are some helpful tips to keep in mind for better performance:
1. The first step in running the NYC Marathon is to prepare.
Your success is solely up to you. Your trip will become a little easier if you accept that you are responsible for your actions moving forward. Running a marathon requires commitment, not just on race day but also in the lead-up.
2. Everyday training.
Maybe your preferred place to unwind is at home with a nice book, on the beach, playing video games, or whatever your vice may be. However, you must put in the hours if you want to reach the finish line. It's time to put some miles on your running shoes, so lace them up and hit the streets. But don't forget about other forms of exercise as well. You can strengthen your core with yoga, increase your stamina with weightlifting, or even do some recreational trampoline jumping.
3. Learn about the course.
Five distinct counties of New York City—Staten Island, Brooklyn, Queens, Manhattan, and the Bronx—each with its geography and set of obstacles—are traversed by marathon runners.
Starting with the breathtaking view from Staten Island's Verrazano-Narrows Bridge, the route leads you through Brooklyn's flatlands, up Queensboro Bridge's hill, and then down into Manhattan's streets (round one), where you can pick up the pace before reaching the infamous "20th-mile wall" in the Bronx.
The good news is that it's only a short jog to the finish in Central Park if you've managed to make it through all that.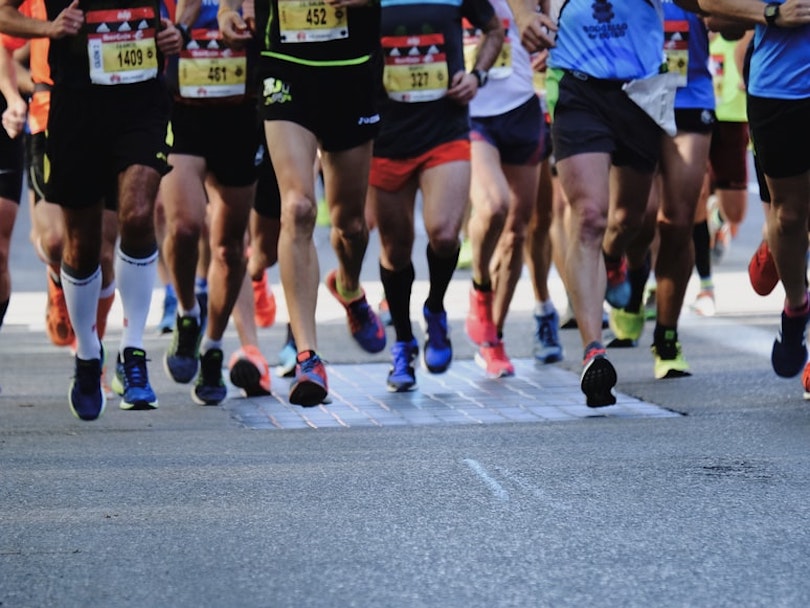 4. Running a marathon is more than just a physical endeavor.
You must give it your all to pass because it is a full-body test. Do all in your power to prepare your body, whether it's through physical exercise or mental acclimatization.
Many runners swear by yoga and meditation to help them get into the right frame of mind for running; some even create mantras to aid them. Our preferred:
Stronger every mile.
Just keep running
I can and I will.
Besides that, you also need to come up with other tips and tricks of your own.
5. Baby steps are required.
Your marathon success won't happen overnight, just like Rome wasn't built in a day. Don't only think of how amazing it's going to feel crossing the finish line or even how tough the race will be, or even if you'll finish. Discard those ideas and begin to think modestly. Five kilometers must be run today. Pay attention to that. Want a hamburger? Improve your food goals in mind. Everything will come together in the end, and you'll be more ready.
6. Sleep well! Yes, that's right.
Zombie-tiredness cannot help you finish a race. Please get some rest; yes, we realize it's exciting and all you can think about. Give your body a chance to recover from your demanding training sessions during this period; it will serve your interests well.
7. Break your fast in a nutritious way.
To maintain your performance while running, you need to consume lots of calories, and a marathon adds another obstacle.
It's debatable which meal, including bananas and nuts, porridge, and peanut butter toast, is the best before a run, but it's recommended to stay within the range of 1.5 to 1.8 grams of carbohydrates per pound of body weight.
Therefore, if you weigh around 130 pounds (59 kg), you should try to eat between 195 and 235 grams of carbohydrates before the race, but be sure to subtract any fatty or fried meals from your intake. They won't help you at all.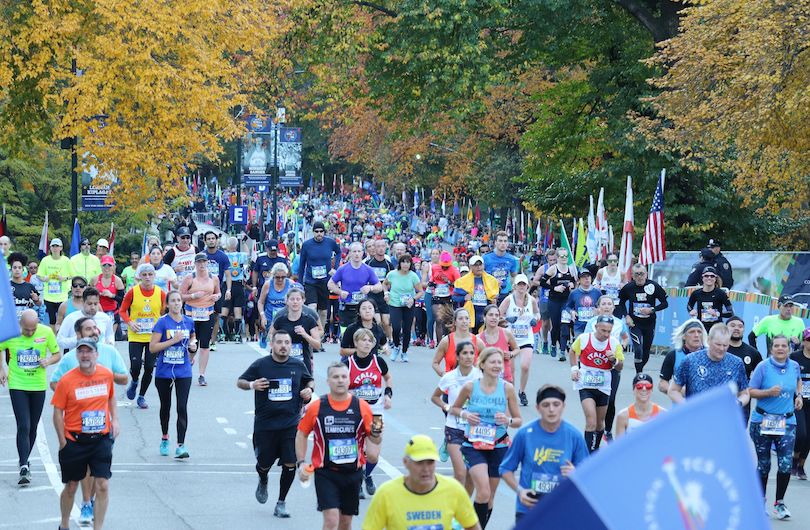 8. Warm Up Before Race.
The plan is starting to materialize, so make sure you get to the starting line well in advance and try not to worry. You can do this. Get ready. Deepen your breath.
To keep your limbs flexible, warm up your body with some light stretching exercises. Maintain your positive attitude and keep repeating your mantra when times are difficult.
9. Pace yourself.
Pacing yourself is the most crucial aspect of marathon running unless you're aiming for the gold. If you get off to a quick start or a slow start, you run the danger of losing the crowd or your motivation. Your goal is to finish, so set your own pace and stick to it.
10. If you set yourself up for success, you'll reach your goals.
You have been working toward this. Therefore, keep your big finale in mind when times are difficult. Make well-thought-out arrangements for what you're going to do when the race is over because you deserve it.