Multi-Functional Furniture Transforms Living Space into Dance Studio
Intervention Architecture was commissioned by a professional ballet dancer from Barbican Estate to redesign a compact studio into functional abode. Keeping the owner's requirements in mind, Birmingham-based design studio came up with a solution to create a shape-shifting, multi-functional furniture for the small living space.
The best thing about this transforming furniture is that it changes its shapes to meet the client's eating, sleeping, and dancing needs. The plywood furniture piece can be converted into various configurations, as it's integrated with different folding and mobile seats, storage, bed, and other surfaces.
This space-saving furniture has been made of several modules. The highlight of this multipurpose furniture is its ceiling-height storage unit that integrated with a fold-down bed and a bookshelf.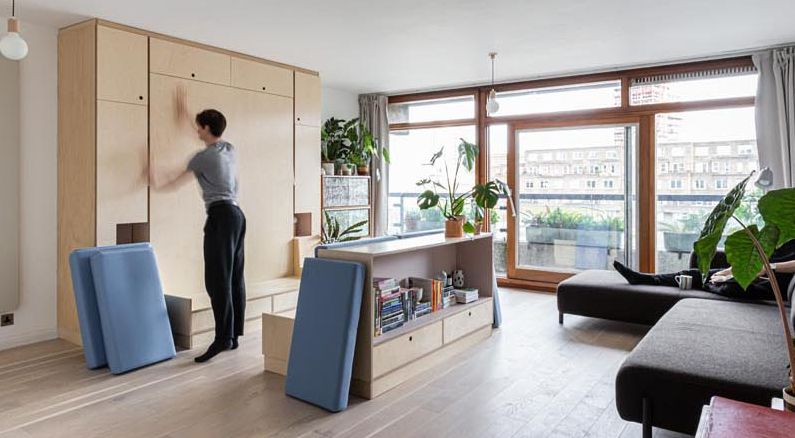 Both the pieces also integrate a bench seating that's visible when bedding is folded onto the wall. The flat-pack table is supported by sturdy removable legs and can even be slotted in, when required.
To create enough space for dance practice, the library-style bookshelving and bench seating can be moved to another room. Even other configurations can be formed – basically the idea is to create ample space to flexibly practice.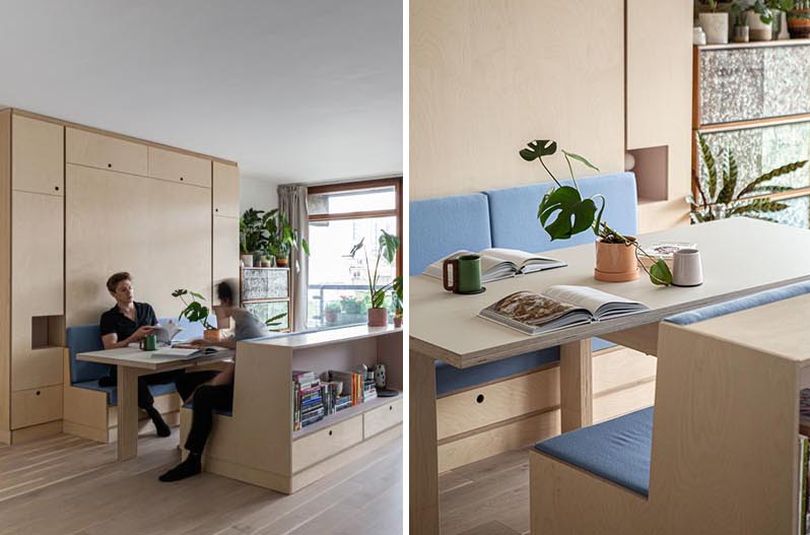 There are also ample cupboards to store plenty of objects, like bedding, pillows, and seat cushions – when not in use. Even small niches are present that serve as bedside tables.
With this functional furniture piece, we're certain that the small flat is highly sought after its installation. This multifunctional living space is perfect for inhabitants living in small spaces, as it offers everything one needs for a comfortable daily life.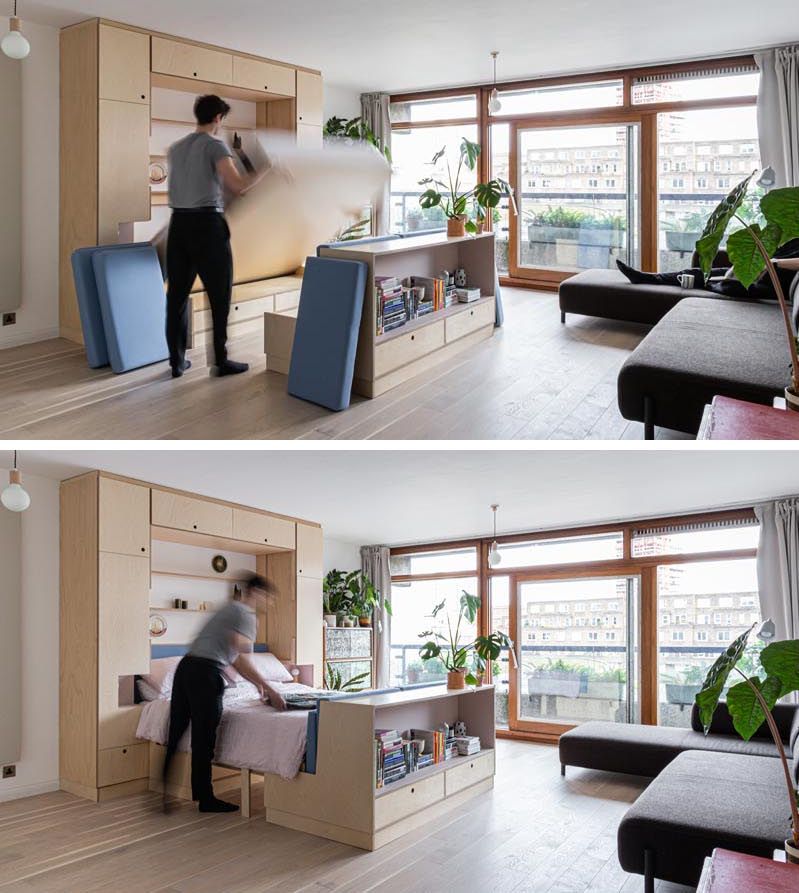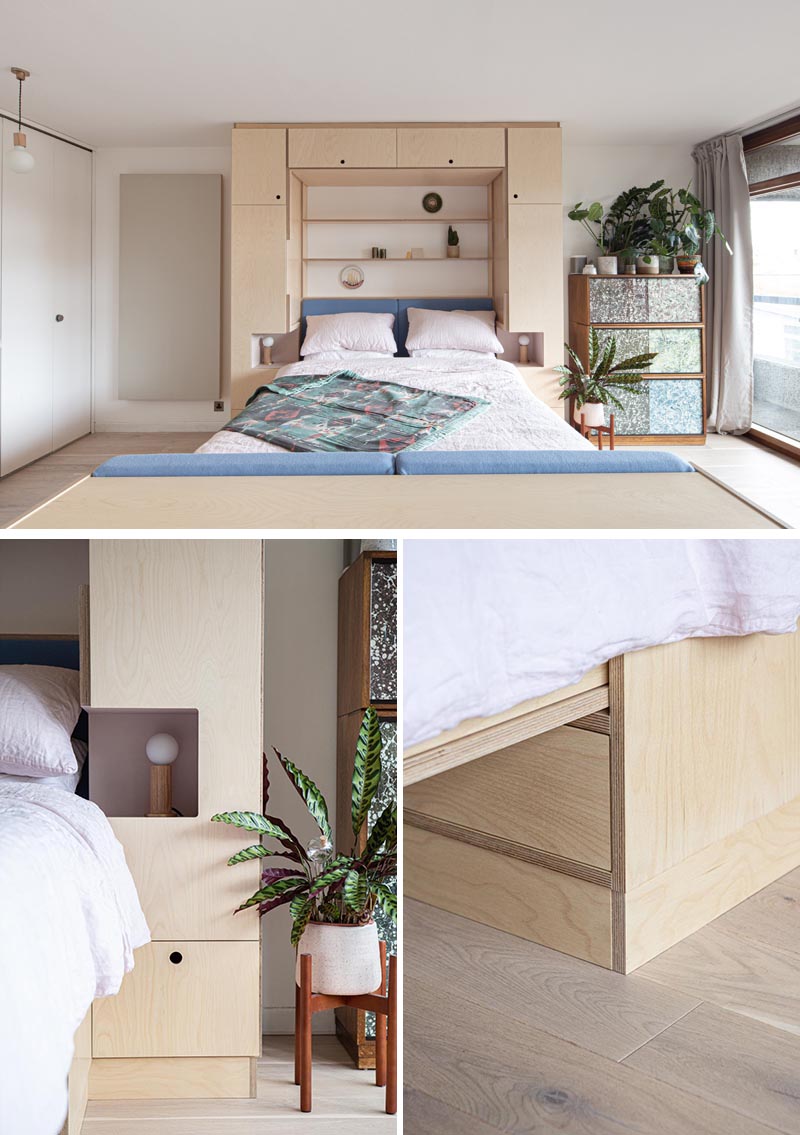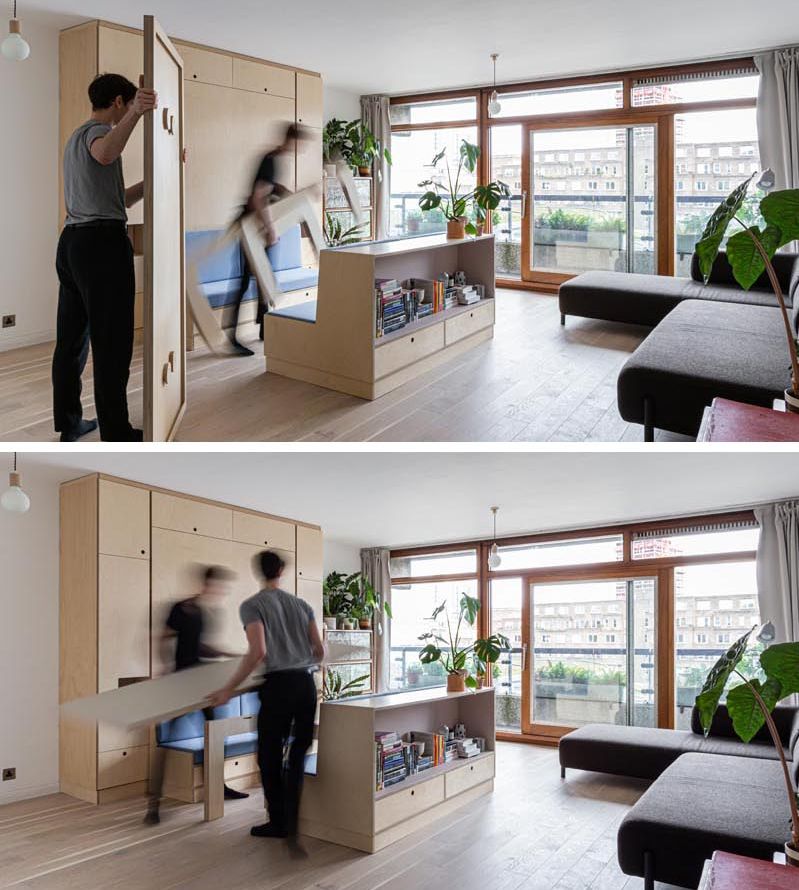 Via: Contemporist