Open Spaces Underbed Storage Bins Keep Seasonal Things Organized
Nowadays, organizational solutions for small homes are more focused on utilitarian design. But Open Spaces Underbed Storage Bins are taking things to the chic and sophisticated side. These minimalist yet chic felt bins are designed to help you reorganize your closet with seasonal changes.
This means that you can store your winter wear in these bins during the summer season, and vice-versa. This way you can easily declutter your bedroom space while adding an elegant touch to the interior.
These storage containers are made of compressed felt and available in subtle light grey hue to seamlessly blend with a contemporary bedroom style. With two sets of these soft-sided bins, you can have ample space for storing anything you want. From clothing to your accessories or other personal belongings, you can use these containers to stow all your seasonal stuff or the items you don't need for a while.
The containers also feature a leather handle for easily grabbing them to slide underneath the bed while maximizing space in smaller apartments or bedrooms. Each bin measures 26.26-inches wide and long by 6.75-inches high. So, you don't have to worry about them being raised high off the flooring level to fit them underneath the bed.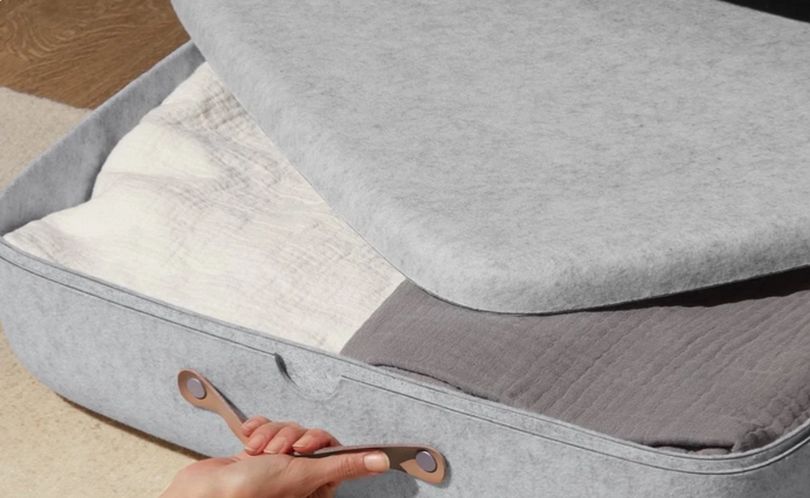 A set of two under storage bins is up for grabs online for $130 ($65 each). With Open Spaces Underbed Storage Bins, all consumers living in smaller spaces can hide away all unwanted things in their room while opening up the area for other activities or things. Furthermore, the responsibly chosen felt and leather materials ensure you always feel proud of this purchase.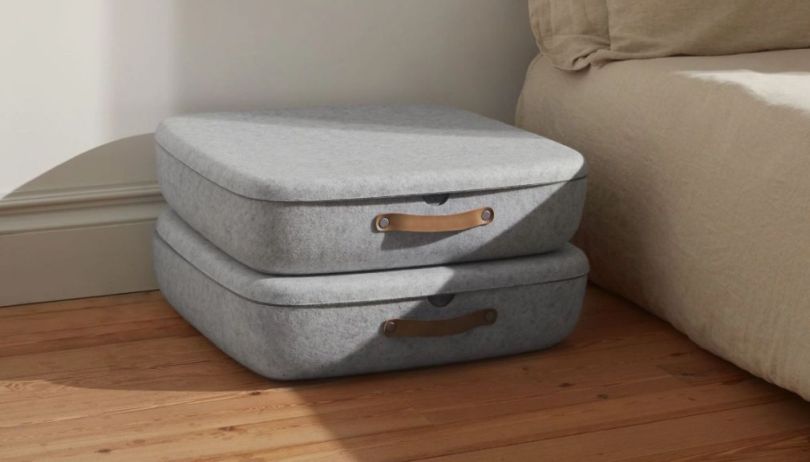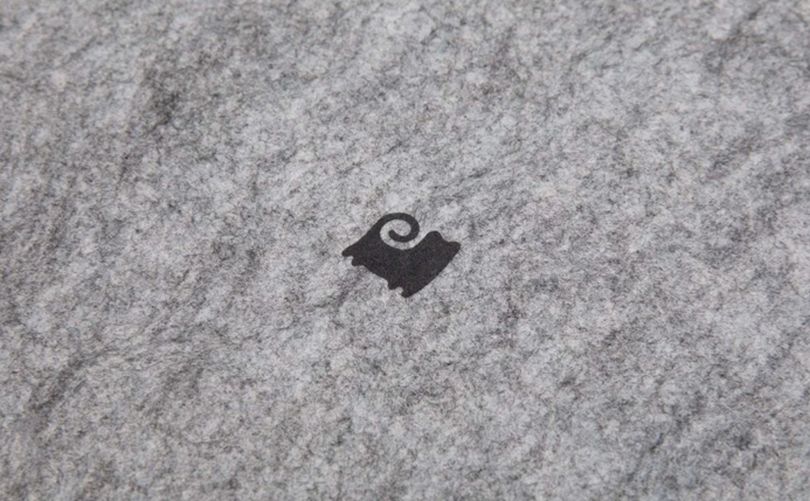 Via: GadgetFlow