Pixidermy: Mounted Pixelated Animal Head Structures To Quirk Up Your Home Set Up
While decorating the house, we all seem to be in search of statement pieces that lighten up our space sans being too blingy or attention-seeking. If you adore such elegant pieces with a mix of quirk, you will assuredly be in love with pixidermy. Take a look at our mounting pixelated animal head structures: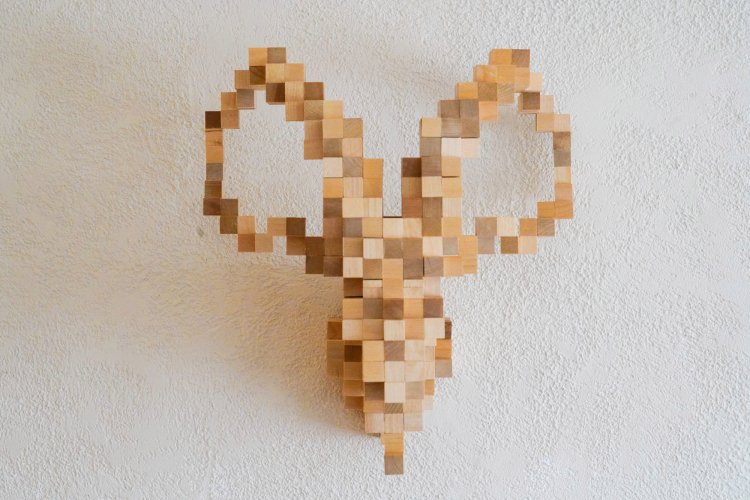 Created by Chicago-based sculptor Kentaro Yamato, pixidermy is Pixelated Animal Head with wooden blocks adorning the shape of wall-mounted animal heads. In fact, the word pixidermy itself has been described as a melting pot of pixelation and taxidermy. This maverick idea was borne out of the love of classic fireplaces with animal heads adorning the hearth top, and the urgency to save animals, some of which are on the brink of extinction. In describing so, Yamato points out the endangered status of rhinoceroses, saying that one does not need to hunt trophies to adorn their homes. One can enjoy the company of animal trophies without having to kill animals! Isn't it a great idea.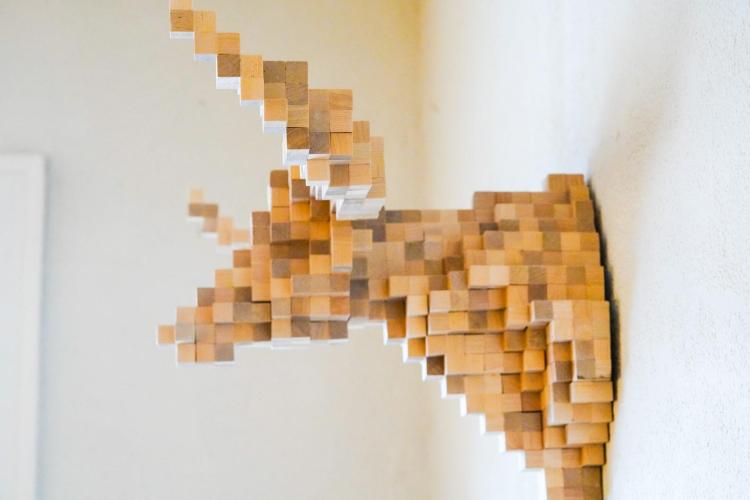 Now, coming to the sculptures, the idea of presenting pixelated wooden structures is indeed one-of-a-kind. The wooden structures have been carved out in such a way that it provides a very artistic model to own and showcase. It is indeed that one piece of art that has the capability of transforming your entire house sans being too much overpowering in itself.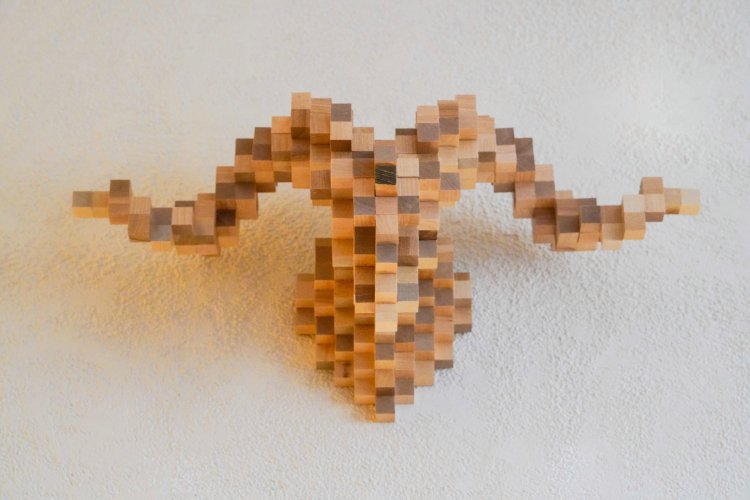 Explaining his inspiration behind the creation of pixidermy, Yamato says:
In this digital age, I love more and more of the tangent feeling of working with real things. Recently, I have found this method of sculpture and brought animals to life, just not by harming them. No cube is created equal so parts of my animals seem crooked sometimes but that's part of the character.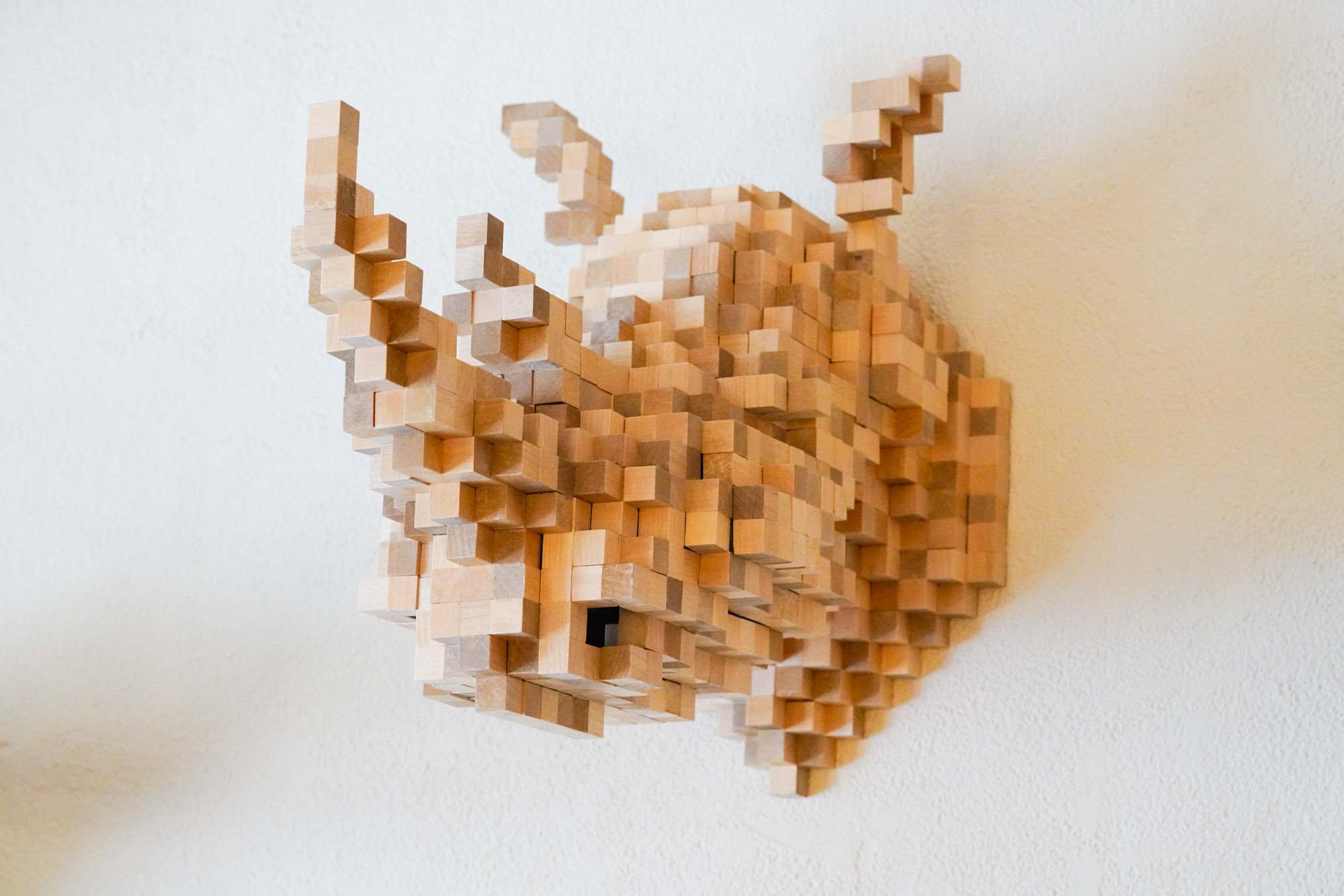 Truly, pixidermy is a wonder. And, if you wish to have a piece in your home, you can do so from Yamato's Etsy store.