This Wall Mounted Microwave Is Friend To All Tiny Kitchens
In the modern world, although we dream of owning lavish homes, we end up living in spaces that are just good enough for a small family. This is especially true of metropolitan cities, where one feels extremely happy if s/he gets a decent one or two BHK apartment to live in. Meanwhile, no matter how small our living spaces are, all our gadgets should be in place. They must be efficient and space-saving as well so that you can churn out maximum benefits out of them sans filling your entire home with gadgets. If you, too, live in such a confined space, this innovative wall mounted microwave is perfect for you.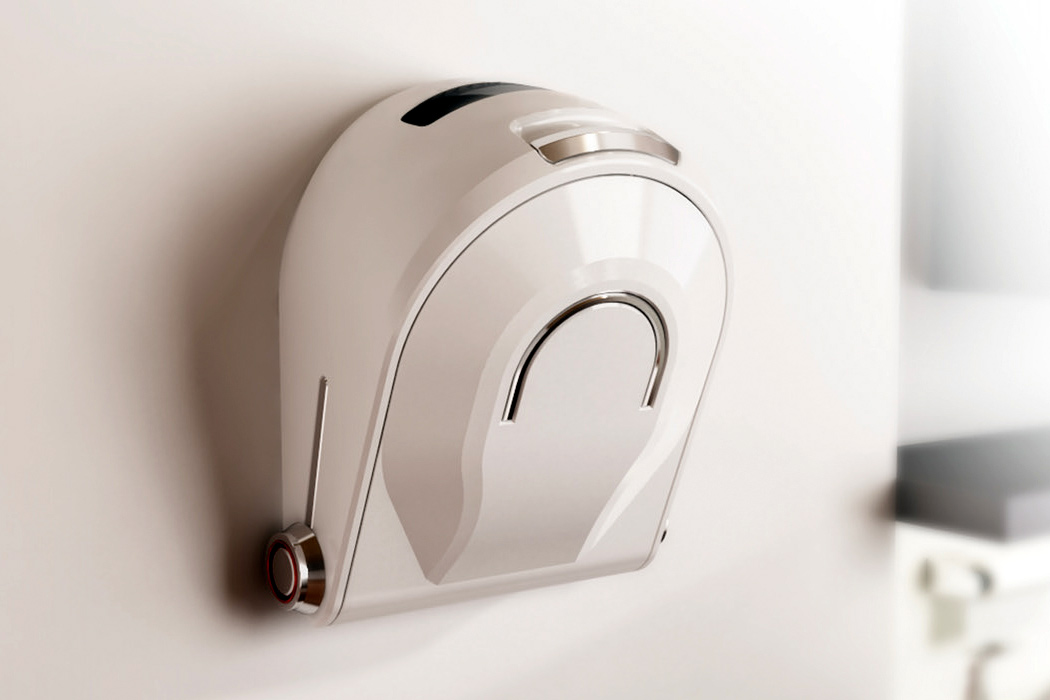 Designed by Kevin Choi, this wall mounted microwave is unlike any you have ever seen. Unlike other microwave ovens, Choi's microwaves are not bulky that need a separate rack or table to be kept in. Besides, it is a smart gadget that won the prestigious iF Student Design Award 2016. This wall-mounted oven is extremely light-weight and does not follow the same bulky features that regular microwaves have. Instead, it has dome-shaped features that create an ergonomic form that is easy to access and operate.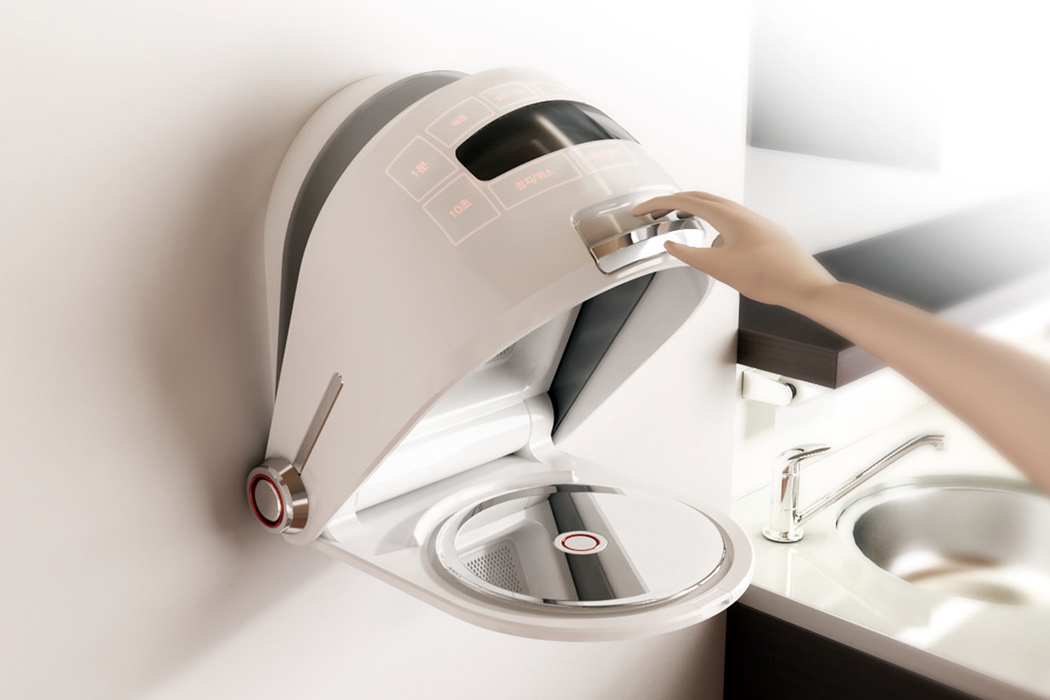 When it comes to the microwave's operation, it is rather simple. All you have to do is press a button that will eventually bring down its front cover. This front cover doubles up as the platform to place your dish upon. Once you pull down the main cover, the dish is enclosed within the microwave. The entire act seemingly reminds one of putting on a helmet, and then sliding down the visor!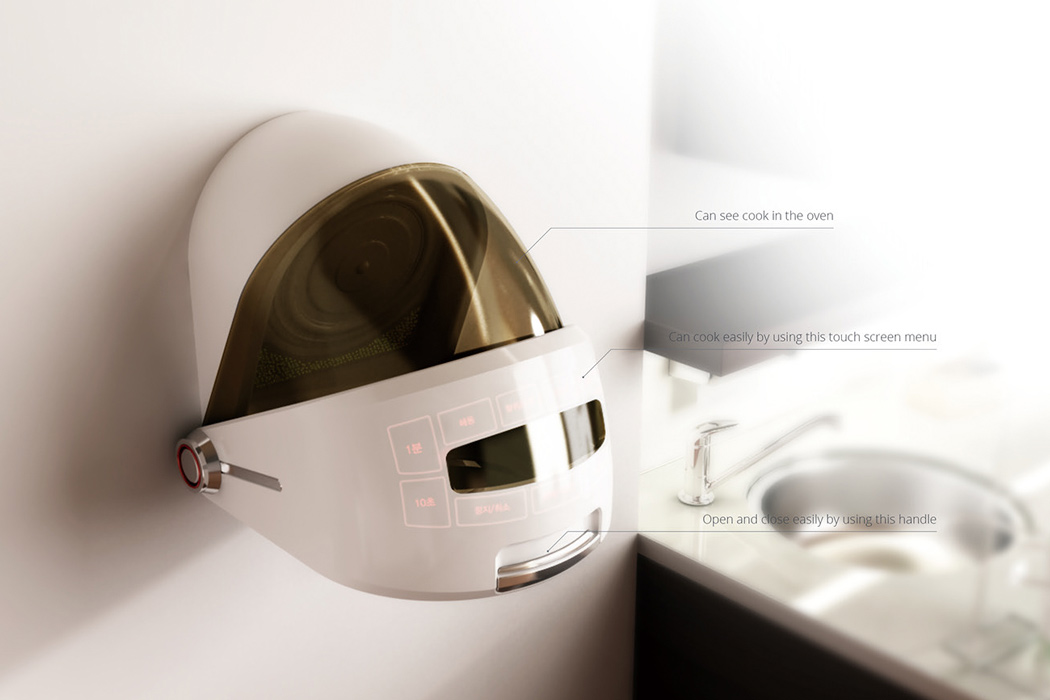 The main cover features a touch screen menu to control the settings. You just need to put in the temperature and time, and wait for the snack to get heated up! The cover's translucent nature allows you to watch it cook away. The Wall-Mounted Oven is not only space-saving but also intuitive and compact, making it the perfect kitchen appliance for modern homes.