Wanna Go Whacky This Year With Holiday Decor? Try Out These Quirky Xmas Trees!
Change is the only constant in life. We blindly abide by this philosophy. Are you, too, are swayed over by this phrase like us? If so, we understand how boring it feels to decorate the house in the same pattern every single year. The same old trees or new quirky Xmas trees, the same old wreaths, the same streamers, and confetti! However, we are here with good news. If you are someone who is looking forward to a quirky change in your Christmas decor and make it really unique, this article is for you. Here we present to you some unique (and whacky!) Christmas trees that you perhaps haven't even heard of. So, wait no more and take a look –
1. Love Unicorn? Get a unicorn tree!
Who doesn't love a unicorn? It is not only a burst of lovely colors but also presents a soothing feeling that is hardly achievable by any other color combination. Doing perfect justice to this color pattern is this seven feet tall tree. At a single glance, it will seem like a white tree. However, switch onto the given remote and bam! The tree will turn into a vibrant light show in unicorn hues. No matter what age you are, this unicorn tree is not one to let you down.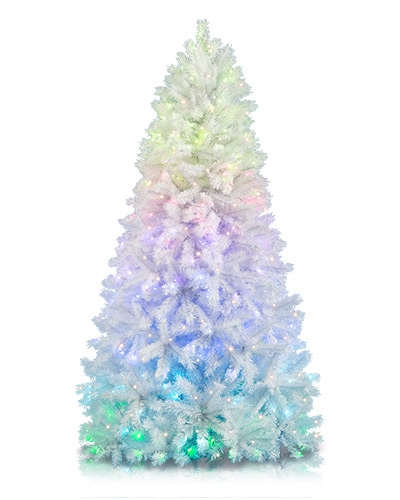 2. Play it like a rainbow!
Why not make the Christmas tree celebrate oneness and unity like the world has been trying to do over the past few years, all day and every day? If you are a believer of oneness, this rainbow-hued tree deserves a place in your home. Let it be the show-stealer and keep the other decor subdued yet playful. This rainbow tree will set you by $219.99 on a discount.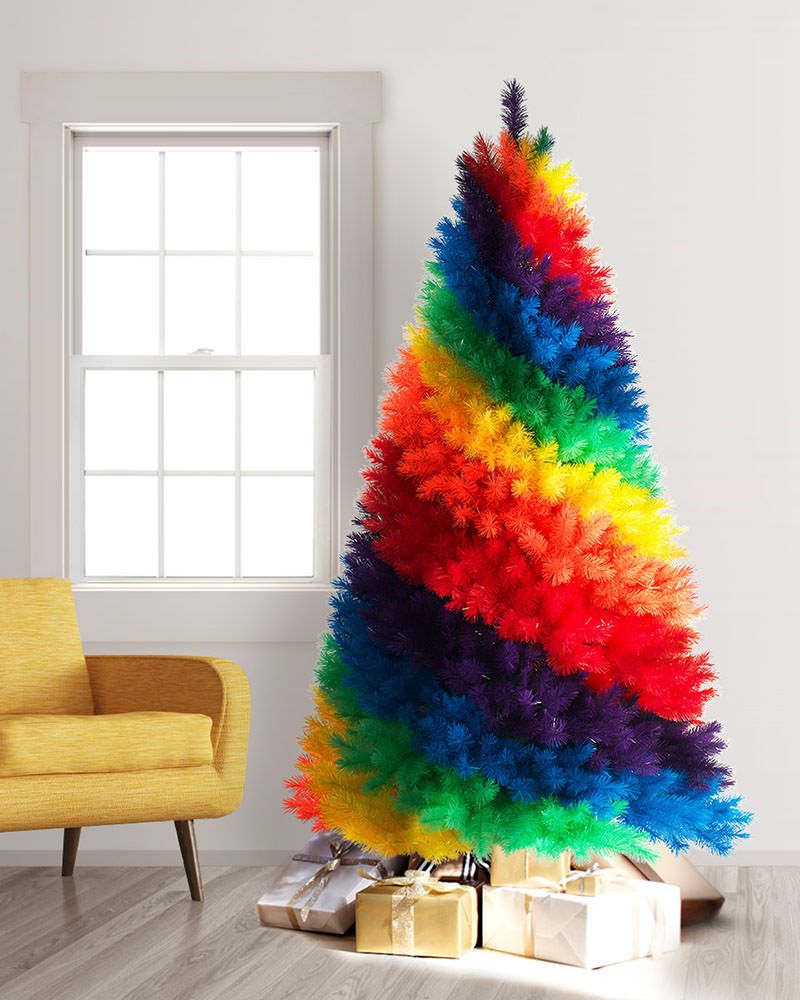 3. Minimalist Spiral Tree
If you are a minimalist at heart, don't worry, we have got you covered with this unique tree. This spiral, the wooden sculptured tree is unlike any you have ever seen. Trust us, your guests will be bowled over by its classy design and timeless appeal. And please don't bother about storing it for it has been constructed with detachable dowels and connector pieces. Once the holiday season is over, you can undo the entire tree and store it for the next year. You can purchase this Wooden sculptured tree at $250.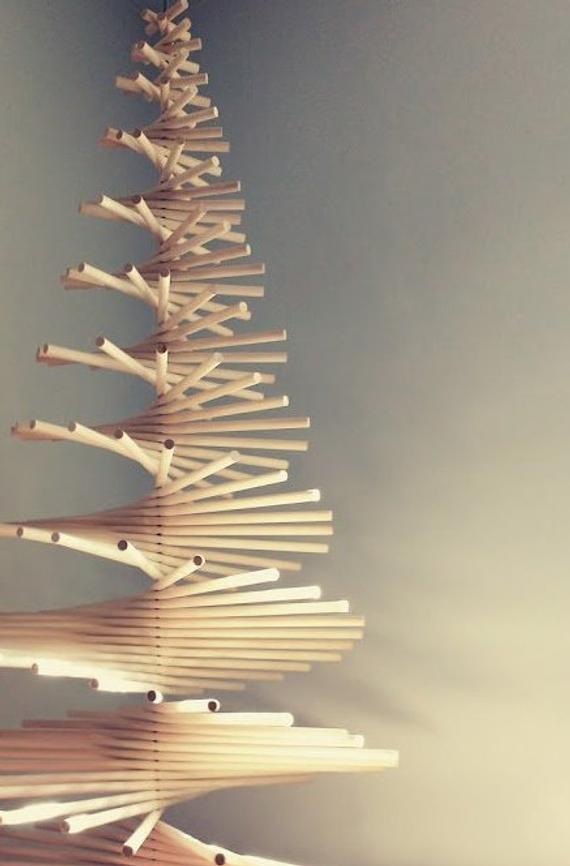 4. Some red won't let you down
In this article, we have been striving to consciously get away with the classic green tree. And the other wonder option is this red Christmas tree "Quirky Xmas Trees". Red is a color that gets intrinsically associated with the holiday season. So, why not replace the green tree with a red one. It's fun and eccentric – something we're sure you won't mind owning and displaying. We're pretty sure your guests will love it, too! Get this crimson Christmas tree at $89.99.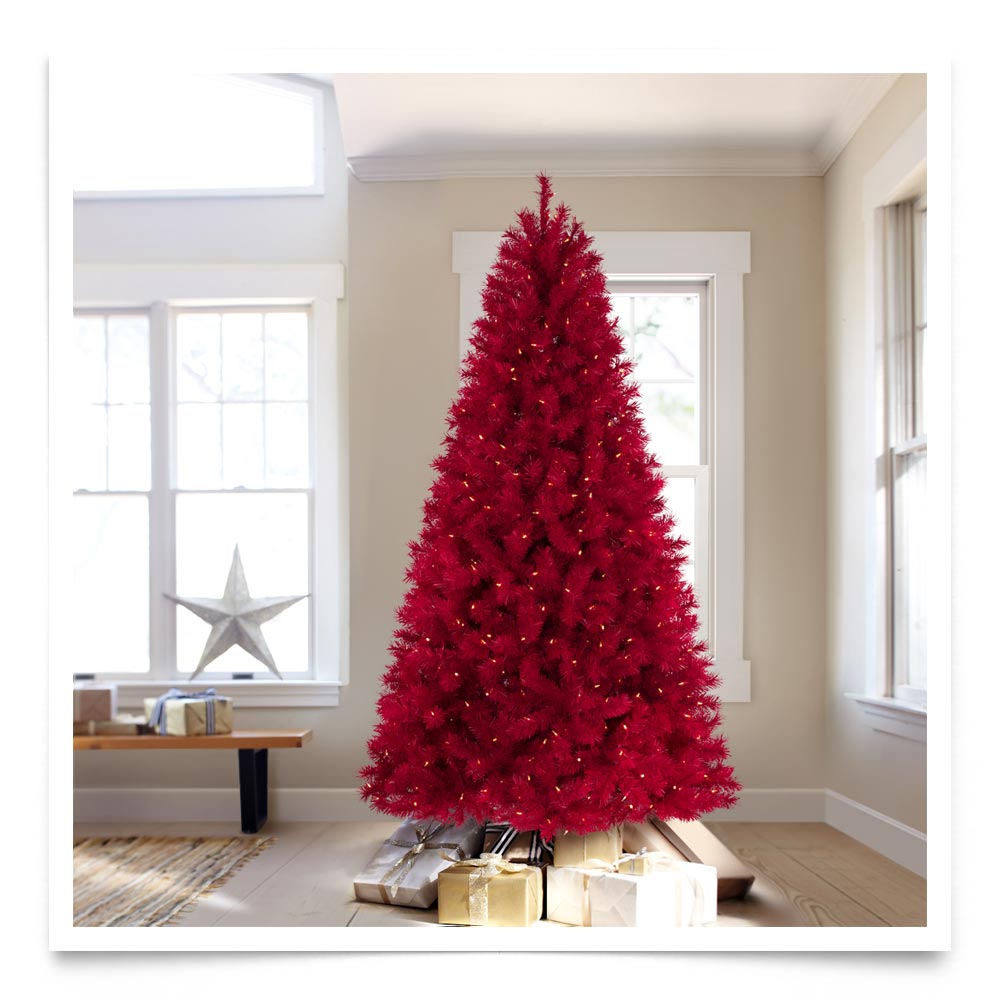 5. Love ombre? We've got you covered
If you love ombre pattern so much that you've got everything from your hair to bedspread dyed in a similar pattern, you will love this ombre finish tree as well. And since it is pre-lit, it will save you a lot of effort and bucks to hang other lights. You can get these ombre trees at $49.99 on a discount.