5 Reasonable Room Heaters 2021 To Keep Warm This Winter
Are you are planning to protect yourself from harsh winter? A room heater is all you need to keep yourself warm in winter. However, buying the best room heaters can put a hole in your wallet. But all thanks to special prices available during holiday season, you can get good quality heaters at discounted prices.
While there are so many deals on the internet, it could be overwhelming for you to choose the best room heater. To make the buying decision easier for you, we have created a small list of the best  space heaters to choose from in 2021.
Let's check them out!
Kismile Portable Room Heater – Best Room Heaters 2021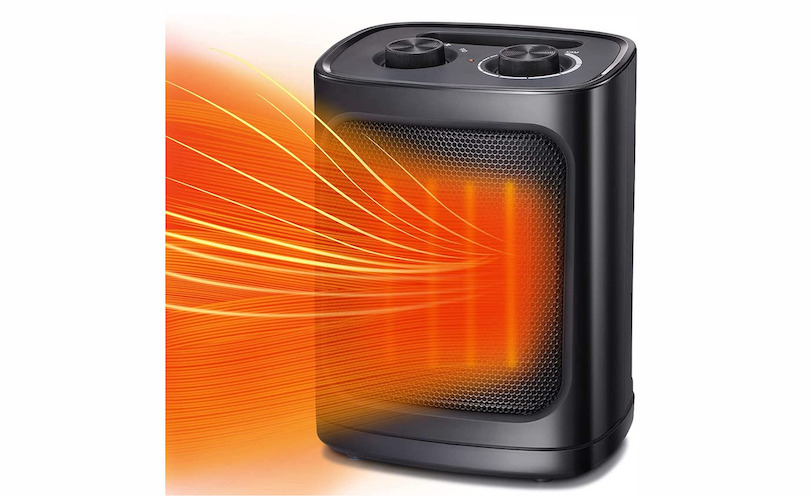 Kismile portable room heater is a handy heating appliance with three settings. This small portable heater even includes an adjustable thermostat setting to let the room be at a comfortable temperature. It even enables you to adjust the heater's 1500 watt ceramic heating element.
These electric room heaters come also integrated with an overheat protection feature. Due to this feature, the heater can switch off automatically if there is overheating. Hence, there will be power saving to some extent.
Specification:
– Three heat settings: Low Heat, High Heat, and Fan Mode.
– Adjustable thermostat setting.
– Overheat protection feature with auto shut-off.
– The lightweight design makes it easy to carry anywhere.
– Low noise heater (less than 50 dB level).
– Dimensions: 7.28 x 6.5 x 9.65-inches
Pro Breeze Electric Heater: Best Room Heaters 2021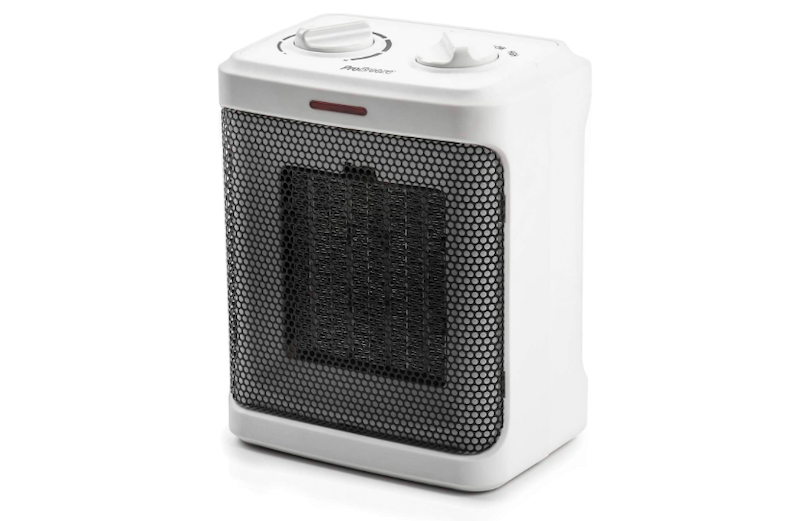 This electric heater includes advanced ceramic heating elements that offer faster heating. The appliance is also highly energy-efficient than a conventional electric space heater. This powerful and small room heater is great for bedroom, under desk, and office space. Since it's an energy-efficient heater to heat individual rooms, it can help you reduce energy bills.
Specification:
– 1500-watt high setting
– 3 output options: Low, High, or Fan Only
– Power indicator light
– Overheat protection with auto shut off
– NOT for bathrooms, laundry areas, or high-humidity rooms
– Available in Black or Silver color
– Backed by Amazon Basics limited 1-year warranty
– Dimensions: 7.09 x 5.83 x 9.65-inches
Portable Electric Room Heaters 2021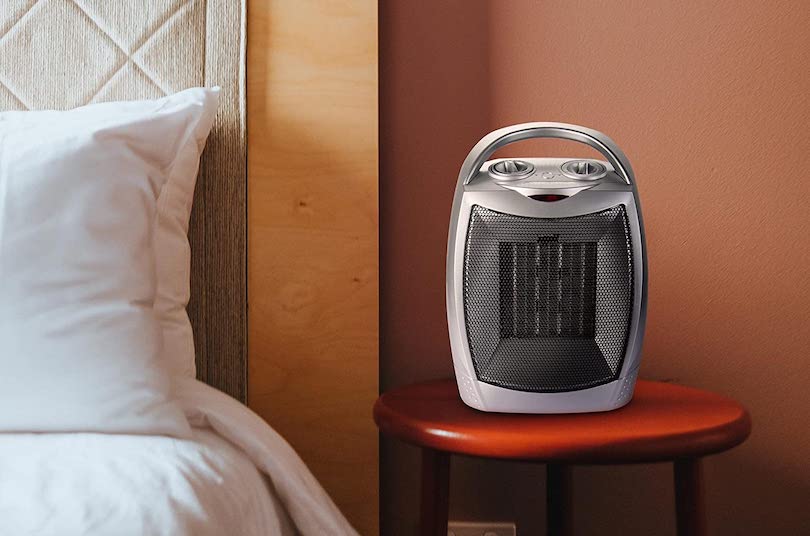 This is an elegant ceramic room heater with two heat levels. It even includes a cool air fan to help you use it in summer as well. Since you can adjust its thermostat setting from 0℉ to 158℉, it's easier to keep your room at comfortable room temperature.
What's unique about these room heaters heater is that it's made from flame-retardant material. Hence, it avoids fire hazards with an automatic shut-off feature. It means that its tip-over protection system can shut off the heater if it's knocked off by accident. And, when it's upright, the heater will start working again.
Specification:
– 2 in 1 heater fan with two heat levels – 1500W or 750W.
– Includes cool air fan to use in summer months.
– Adjustable thermostat setting from 0℉ to 158℉ keeps the room comfortable.
– Multi-protection safety system with flame-retardant material.
– Weighs 2.9 pounds, hence easy to carry.
– Low noise heater (less than 45 decibels).
– Dimensions: 7.9 x 6.2 x 10.2-inches.
De'Longhi Convection Panel Heater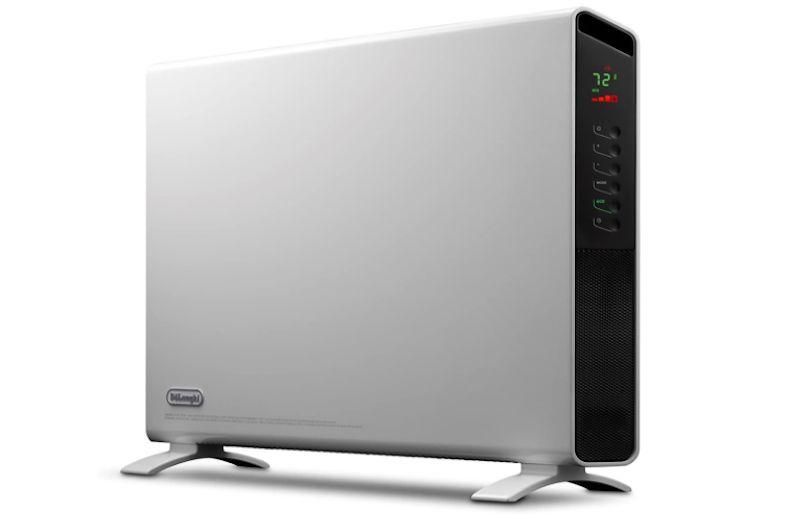 This sleek and stylish panel heater is by De'Longhi. This is a perfect panel heater with instant heat and a dual-fan system. It means that the system can quickly warm up even the coldest rooms. Don't have enough space in your room? With its slim design, you can conveniently mount it on a wall and enjoy optimal room temperature. Such sleek room heaters are ideal for spot heating in the living room, bedroom, office, or any other area in your home.
Specification:
– Exclusive Hi-Fi Technology with double fan system.
– 1500 Watts of power and a thinner 3-inch design (only 3″).
– Freestanding or wall-mounted use.
– Unique two fan system for faster heat distribution.
– Eco function automatically adjusts heat and saves energy.
– LED display for digital controls, adjustable thermostat, as well as a timer and multiple heat settings.
– Dimensions: 3 x 32.2 x 21.8-inches
Amazon Basics 1500W Oscillating Ceramic Room Heaters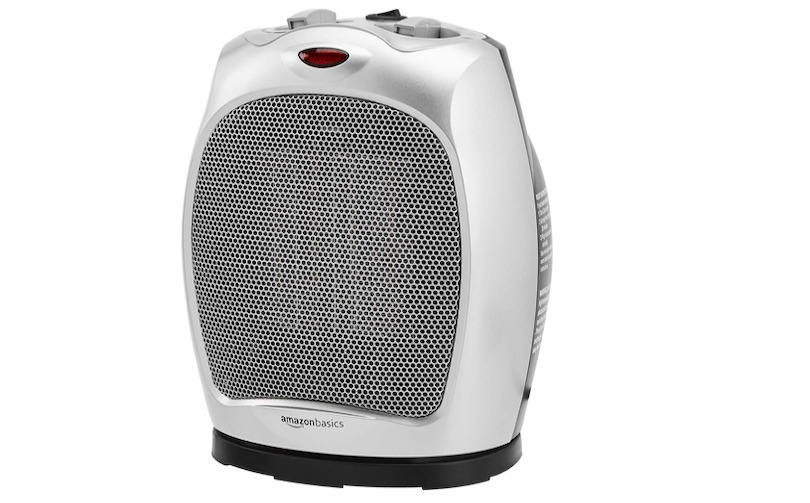 Looking for portable room heaters? Here is a portable space heater that comes with an adjustable thermostat. This room heater comes with an oscillating option for perfect heat dispersal in various directions. The heater even has a tip-over switch with automatic shut-off, as well as overheat protection. It even comes with easy to carry handle for relocating the heater with convenience. So, grab it now for a reasonable price.
Specification:
– Ceramic space heater with heat dispersal and adjustable thermostat.
– The 1500-watt high heat setting.
– Three output options: Low, High, or Fan Only.
– Power indicator light.
– Tip-over switch for auto-shutdown and overheat safety.
– TUV certificated
– Carrying handle for easy transport
– Available in Black or Silver color
– Backed by an Amazon Basics limited 1-year warranty
– Dimensions: 7.52 x 6.34 x 10.04-inches