Christmas Gift Guide For Smart Home: Shop Now!
There is no better time to shop for your smart home than Christmas, as this time you get many amazing shopping deals. Usually, the tech deals on home gadgets are always huge at this time of the year. Moreover, it is the only time you're looking for thoughtful Christmas gift guide to choose the right gift for your loved ones.
For a smart home, you need a few essentials, like a smart doorbell, a smart security camera, and more. With these smart devices, you are likely to add an impressive touch to your smart home setup. But with so many things on sale, we're sure you must be wondering what exactly to choose for gifting during christmas.
Here is our quick list of the Christmas gift guide on smart home gadgets to buy at amazing prices:
Ring Video Doorbell – Christmas Gift Guide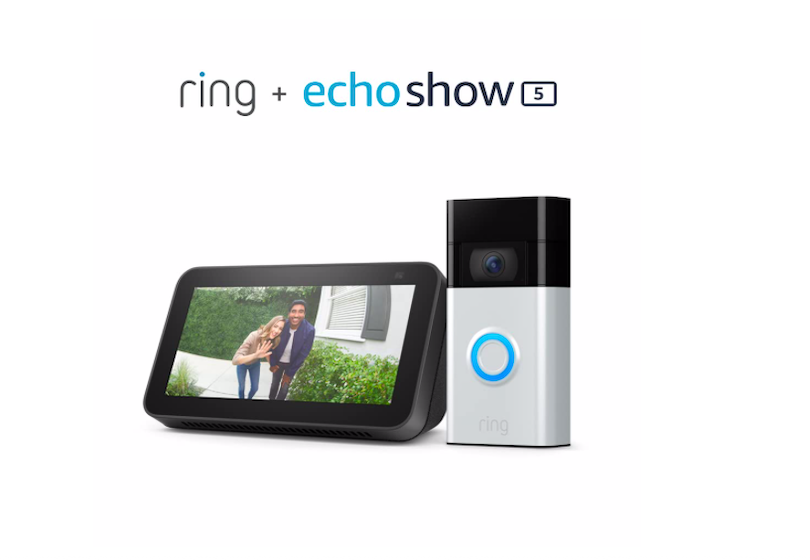 Get this smart Ring Video doorbell to see and interact with a person on your doorstep. You can even pair it with Alexa-enabled devices for easy two-way in-home monitoring. This complete package comes with Ring Video Doorbell and Echo Show 5. With its 1080p HD video quality, the doorbell can let you see, hear, and talk to anyone from a tablet, PC, or phone.
You can also receive mobile notifications through this device when anyone rings the doorbell. The alerts are also sent when the built-in motion sensors get triggered with movement. Want this smart doorbell for your home? It is one of the best Christmas gift guide ideas for gifting to smart home owners.
Specification:
– 1080p HD video quality doorbell
– Integrated with motion detection sensors
– Powered by the built-in rechargeable battery
– Also, connects to existing doorbell wires
– Easy to set up by connecting it to Wi-Fi via the Ring app
– Records videos with Ring Protect Plan
ecobee Lite SmartThermostat – Smart Home Christmas Gift Guide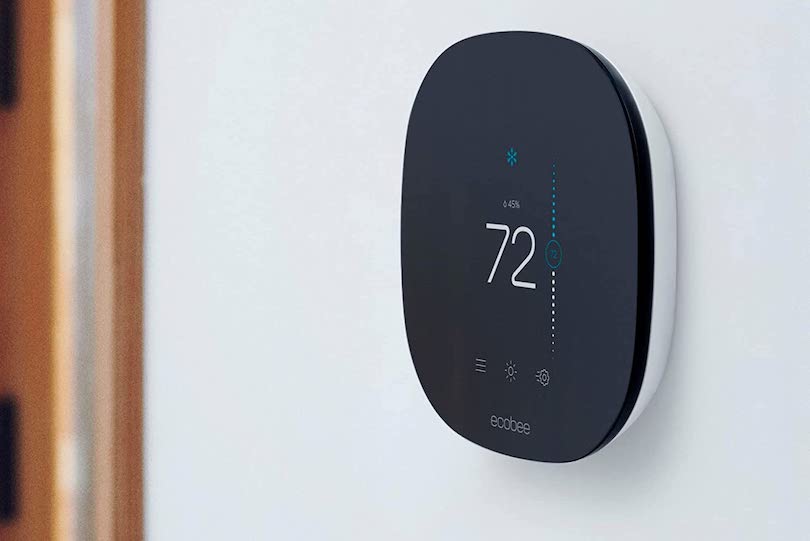 The elevated comfort and sleek design of the ecobee Lite SmartThermostat make it a must-have device for smart homeowners. The smart thermostat saves up to 23-percent on heating and cooling costs. It even helps you live life smarter and save more energy.
Plus, you get to manage your comfort from any room in your house. All you need is the ecobee app on your iOS or Android smartphone. As per our Christmas gift guide for smart home, it's a great gifting option for people who love cozy interior.
Specification:
– Finish: Black
– Display Style: Touchscreen
– Save up to 23% annually on cooling and heating costs
– Add SmartSensor for managing cold or hot spots
– Control from anywhere via Android or iOS device
– Integrates effortlessly with any preferred smart home system
Star Light Galaxy Projector for Bedroom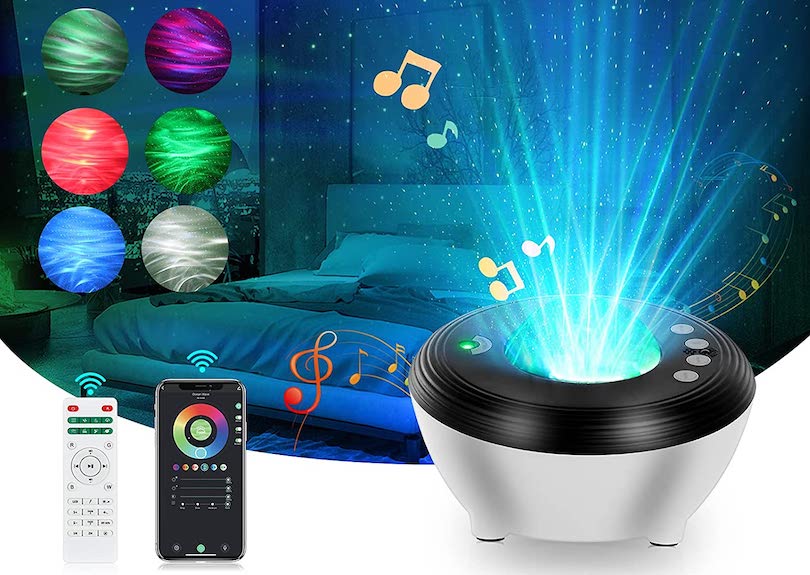 This is a 6-in-1 Aurora Star Light Galaxy projector with a built-in Bluetooth speaker, remote, and smart app. However, you need to make Bluetooth is on for easy connection. This smart gadget works seamlessly with smart Wi-Fi.
It is accompanied by wonderful music and customizable features. Moreover, the timing function of the device lets you change the lights and atmosphere handsfree. Hence, it is a great option for smart bedroom decor. Purchase it now as our special Christmas gift guide option for smart home.
Specification:
– Multi-function design with app control and remote control
– Multiple options for customization
– White noise and timer feature with 8 soothing sounds.
– Bluetooth speaker and sound activation
– Great gifting option for birthdays, weddings, anniversaries, etc.
August Smart Lock Pro – Christmas Gift Guide
Upgrade your existing deadbolt with the August smart lock. This is a smart lock for your door to offer you a convenient and more secure way to protect your home from unwanted intruders. If you want to give access to anyone, you can use the August app. It comes with a digital key that can help your family and friends to gain access to your home. So, no need to keep your house key under the doormat.
Specification
– Easy to install on an existing door
– Comes with the August app
– Grant access to your home with the August App
– August lock fits perfectly on single cylinder deadbolts
– Auto-locks and unlocks for hands-free locking and unlocking of the door
– Includes Wi-Fi hub to work with your preferred voice assistant, Google Assistant, Apple HomeKit, Amazon Alexa, etc.
– Add a Smart Keypad for use with temporary codes
Kasa Smart Light Switch HS200 – Christmas Gift Guide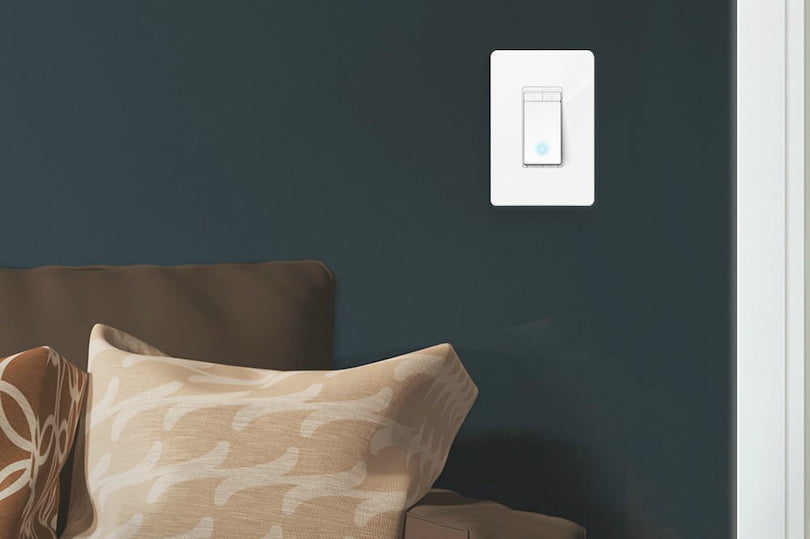 Easily control the ceiling fans, lights, and other electronic fixtures using the HS200 Kasa smart light switch. This smart switch is perfect to replace standard light switches and connect to Wi-Fi in no time. All you need is the Kasa app for an effortless connection.
It also lets you control the connected fixtures with your tablet or smartphone. You can even control the settings of timers, schedules, and countdowns. For better convenience, use the voice control feature when paired with Amazon Alexa, Microsoft Cortana, and Google assistant.
Specification
– Easy to install as per the instruction manual
– Control from anywhere via Kasa app
– Voice control feature for hands-free convenience to control lights
– Scheduling with the use of a timer for setting your smart switch
– Trusted and reliable smart switch