Chef Gift Guide 2021 To Impress Home Chefs This Christmas
Since it's that time of the year when you start gift hunting for every special person in your life, you got to pick something special for your favorite home chef too. However, avid home chefs are quite particular about the tools they use in the kitchen. It means choosing a perfect gift for them is a daunting task. Therefore, you have to check out our chef gift guide 2021 to help home cooks upgrade their kitchen gear.
If you're thinking that they already have a well-stocked appliance and cooking gear, you'd be surprised to know that both amateur and professional cooks love to have new kitchen gear. Probably, they're thinking of upgrading their old cooking tools or planning to add something new into their collection. Therefore, no new kitchen gadget or tool would be a waste for them.
Keeping this in mind, we have curated a list of the top 10 Christmas gifts to impress home chefs. So, do consider at least one gift item from the list given below.
1. Wireless Smart Meat Thermometer – Chef Gift Guide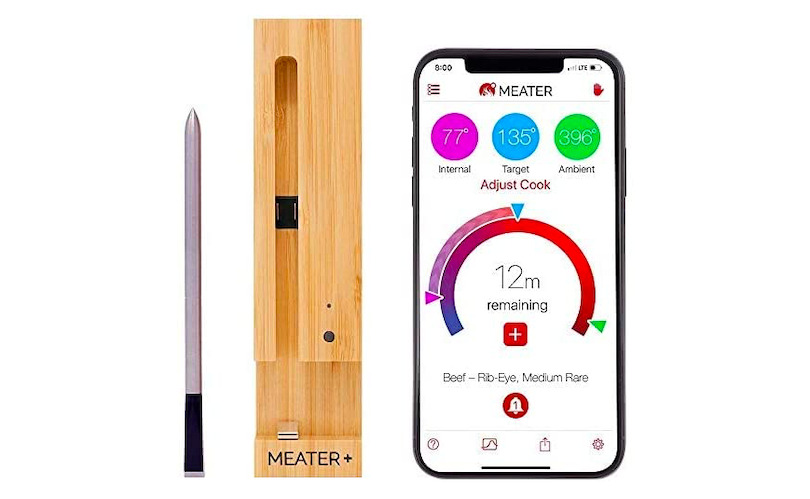 Even if they are perfect at making meat, they will still appreciate a tool that ensures their dish is cooked to perfection. That's why a wireless smart thermometer is a great gift option that won't disappoint them. Professional chefs also consider this the best meat thermometer, as you don't have to deal with the hassle of wires.
The best part is that it enables you to monitor cooking via smartphone or tablet. It walks you through each step of the cooking process. And, also guarantees to deliver consistent results. You can set up custom notifications or alerts as per the time or temperature.
Since it comes integrated with an advanced estimator algorithm, this small device can easily estimate how long you need to cook and rest the prepared food before digging in. This way, you can easily plan your meals according to dinner time.
2. Swan Decanter – Chef Gift Guide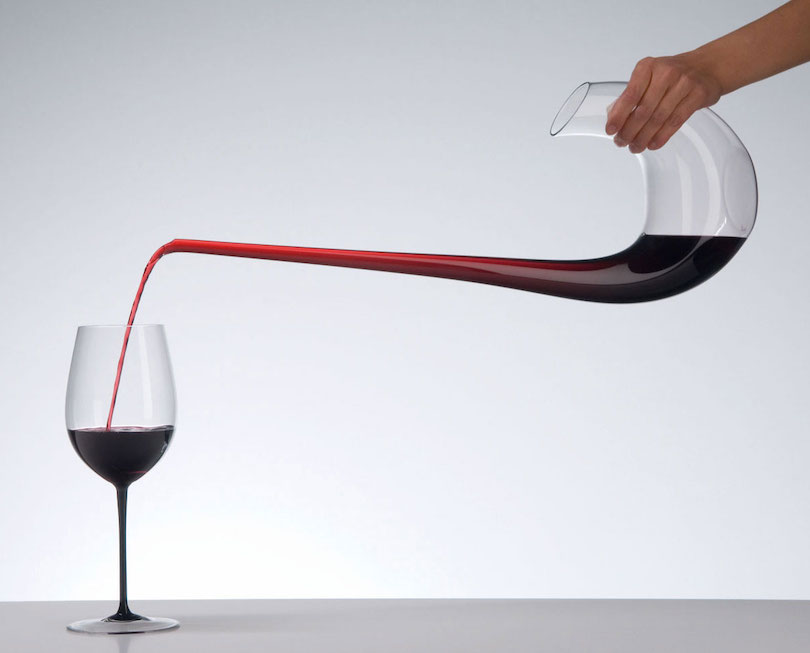 If you are stressed about offending someone with a bottle of wine they wouldn't purchase themselves, this swan-shaped decanter is a great way to show your gratitude for all the food and wine they serve. This particular crystal wine decanter comes in a smooth U-shape design that functions as a decorative pitcher for wine or water.
Since it is open from both ends, it allows maximum oxygenation into your wine for improving its flavor. All you need to do is pour the wine into the decanter through the larger opening. Let it aerate for a while and decant whenever you need some wine. Hence, it will be a sophisticated addition to your giftee's dining table.
3. Escali Primo Lightweight Scale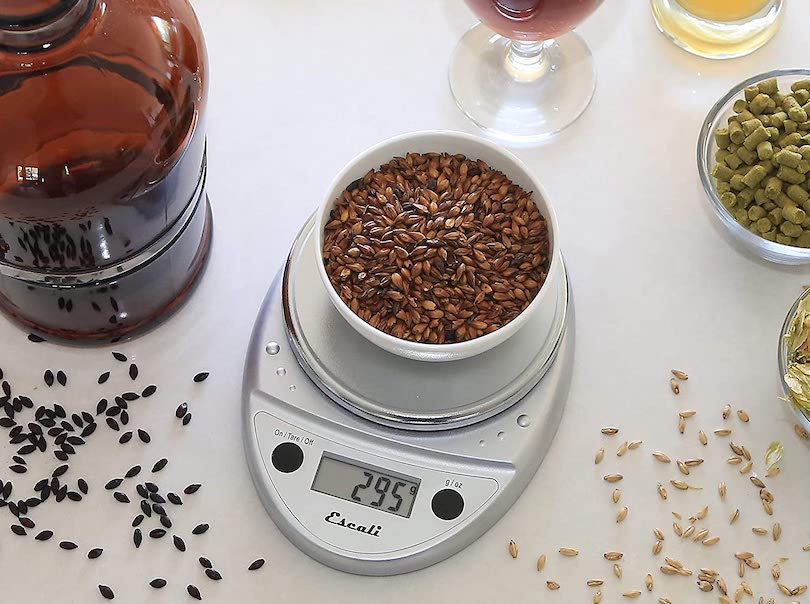 If they like to bake often but don't have a scale for perfect measurement, it's time to gift them one. Simply tell them to ditch those measuring cups and enjoy baking with this digital scale. This of one of the accurate chef gift guide options for perfectionists. After all, it keeps everything more consistent and clean while baking.
The lightweight scale functions with the easy two-button operation. It also comes with a tare feature that subtracts the container's weight and lets you obtain the accurate weight of the ingredients. Furthermore, it boasts a compact, quick-clean, spill-proof body along with a large LED display. The best part is that it comes in a wide range of playful colors. So, you can pick one in the giftee's favorite color.
4. Smokeless Grill – Chef Gift Guide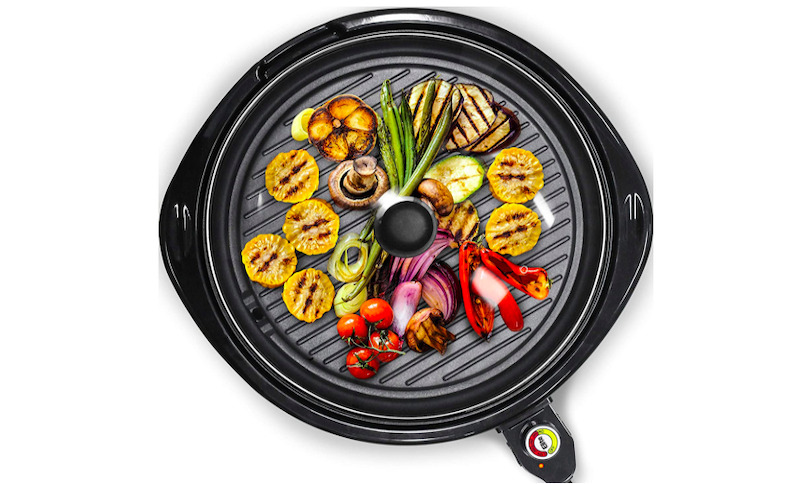 A smokeless grill is a perfect gift option for those who love to have grilled meat or veggies quite often. Such a grill is great for preventing smoke indoors. You'll be very fascinated by how it works and cooks grilled food without even a small amount of fumes smoking up in a kitchen.
This is a reliable indoor grill with a circular heating element that heats up faster and evenly. It means that everything will get cooked to perfection. The fat is often captured in the reservoir within the cool-touch base. Therefore, it will also prevent nasty burns.
Worried about its cleaning? Don't be! This smokeless grill is very easy to clean, all thanks to its detachable and dishwasher-safe parts. So, the user won't have to spend too much time cleaning it up after every single use.
5. FoodSaver 2-in-1 Vacuum Sealing Machine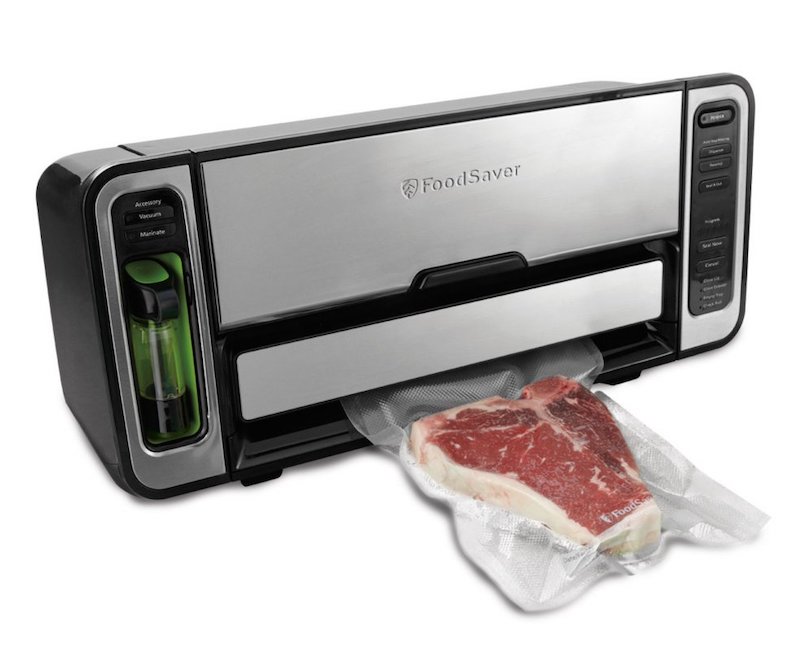 Does your favorite home cook loves sous vide? If so, they might require a new vacuum sealing machine. Even if someone doesn't do sous vide cooking often, it is still nice to have one machine. It is perfect for curing salmon, marinating meat, and also sealing leftovers and other ingredients. The airtight seal prevents the ingredients from harsh freezer burns. Plus, its sealing function works on all bags. So, you can even keep the packages of wafers or chips fresh without wasting your Ziploc bags.
This vacuum sealing machine also detects moisture automatically. So, it can easily switch to the right mode for ensuring a perfect airtight seal. The patented drip tray is removable for catching the overflowing liquid. So, there won't be any unwanted mess on the countertop. Plus, the machine is dishwasher safe. This means it is easier to clean and maintain after use.
The good news is that all FoodSaver appliances are NRTL (Nationally Recognized Test Laboratories) Tested & ETL or UL certified. So, these appliances meet the product safety test standards and would last a very long duration.
6. Leather Knife Bag – Chef Gift Guide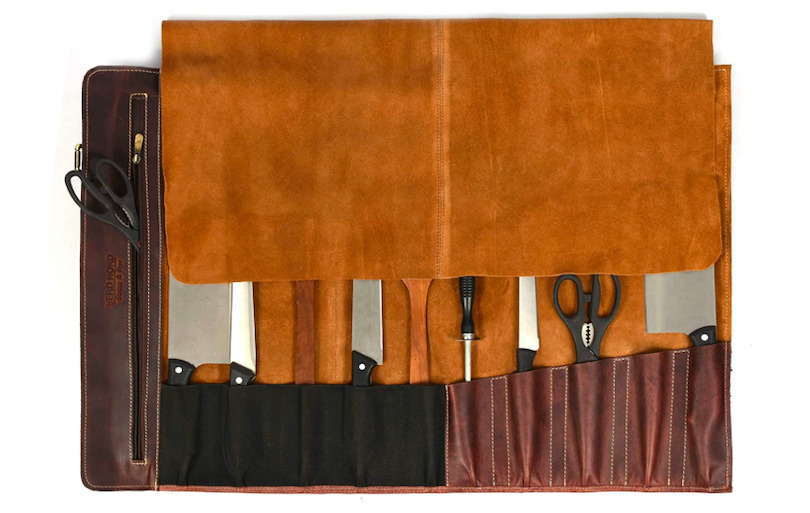 This leather knife bag is one of our favorites in this chef gift guide. Not only this leather knife bag appears aesthetic, but it can carry all the knives and other tools that chefs need to carry on the go or while camping. Made from 100-percent handcrafted waxed canvas along with genuine leather trims, this knife bag can last a lifetime.
It comes with enough compartments for storing kitchen equipment with care. To be precise, it stores 10 knives and different accessories. It can fit knives of 18-inch length and further rolls up firmly. When you buckle it up, it is easier to carry anywhere you go.
All fittings of this bag are carefully hand-picked and tested for high performance and quality. It even includes a strong and durable metal zipper for easier fastening. Every detail – from its shape and size to the dimensions of the inner pouch – is an epitome of perfection. So, don't shy away from gifting it to your favorite home chef this Christmas or any other occasion.
7. Personalized Cutting Board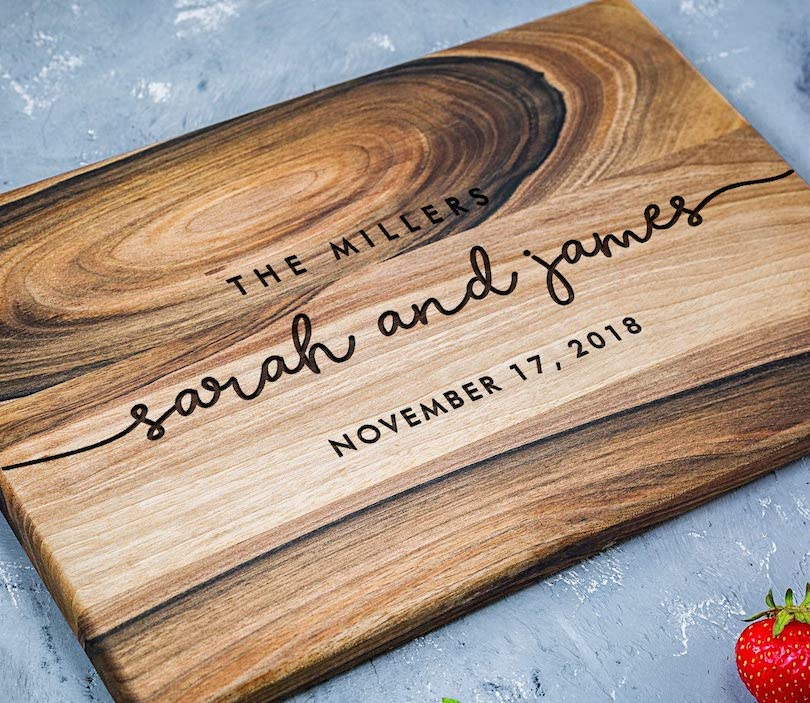 A home chef probably has a perfect cutting board in their kitchen. But what they might not have is a personalized cutting board. Have a look at this stylish wooden personalized cutting board. Made from premium walnut and cut to perfection, this cutting board is nicely covered with hot mineral oil for lasting long.
The best part is that you can get it engraved in the text or phrase of your choice. This makes it a great gift option not only for Christmas but also for a birthday, wedding, anniversary, mother's day, bridal shower, or housewarming. It will be a talking point no matter where you present it.
8. Ceramic Milk Pot & Butter Warmer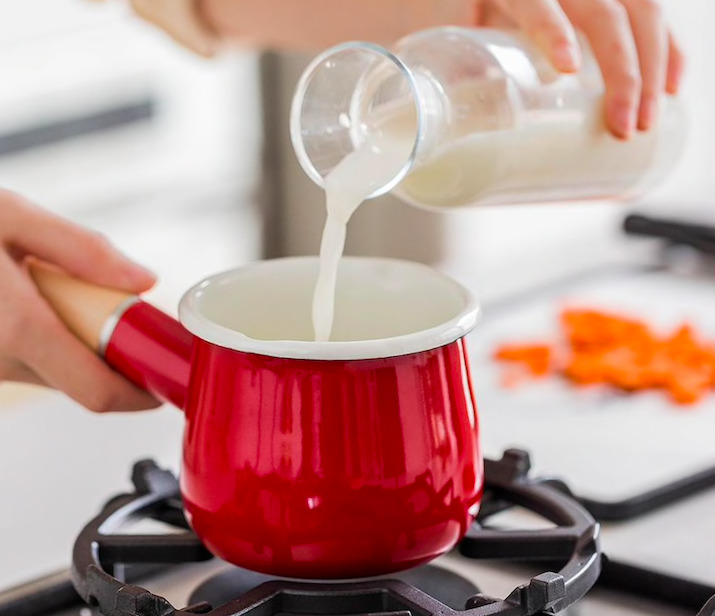 Have a look at this stylish ceramic enamel-coated small pot. It is perfect to warm up milk, gravies, sauces, butter, or melting chocolate. You can even use it to prepare a small portion of baby food. Furthermore, it is suitable for the ceramic cooktop, electric stove, induction cooktop, and halogen stove. However, this mini milk pot is not fit for a gas stove burner.
Since it is made of premium enamel, non-porous, anti-rust surface with solid wooden handle, this pot is highly durable and safe to use. It even boasts a lipped edge that makes it easier to pour the ingredients.
9. Culinary Torch – Chef Gift Guide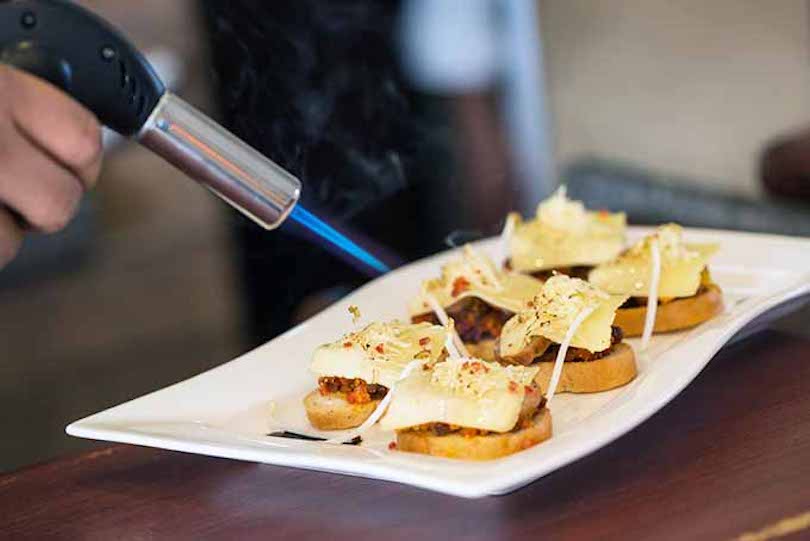 Worried about which particular tank type of pick? Well, this kitchen blow torch is perfect to fit any butane gas brand – be it short nozzle or long nozzle. This culinary torch is easy to inflate for a long nozzle gas tank. And for a gas tank with a short nozzle, the red adapter needed to be added for lengthening its nozzle and refilling it again.
It is one of our most loved chef gift guide options, particularly by chefs who love to cook with perfection. You can use this torch for caramelizing and melting a layer of sugar atop already prepared custard or confectioneries. All thanks to the blow torch's safety lock, the accidental ignition is prevented. Even its wide set base prevents it from falling over.
10. Stainless Steel Soap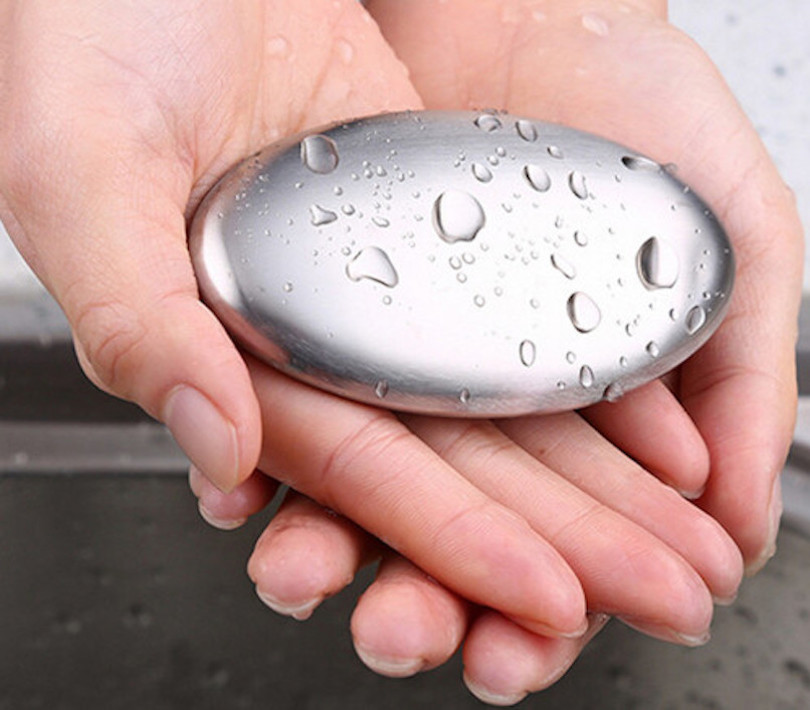 Buy: $9
Unlike your regular soap that cannot remove the smell of ingredients (like garlic and onions) off your hands, this stainless steel soap is a good option. It's said that by weirdly rubbing your hands on stainless steel can get rid of the unwanted smell. But instead of rubbing your hands on utensils, you can use this soap.
Just run cold water, wet the stainless steel soap, and rub it on your hands for around 30 seconds. So, this will help you remove the odor instantly. It is a negatively stainless steel soap that when paired with positively charged amino acids of cold water can neutralize odor.

You can choose any one of these amazing gift options for a special home chef. We're certain they won't stop thanking you after receiving such a thoughtful gift.