Staircase-Equipped Penn Plax Buddy Bunk For Pets to Rest
Are you looking for a perfect pet bed that can be set next to your bed – without allowing your dog or cat to get into your personal space? If so, the staircase-equipped Penn Plax Buddy Bunk pet bed is a perfect solution for you and your furry friend.
No matter how much you love your pet, making them sleep on your bed is not good for many reasons. Sharing bed with your pet could make them stubborn and it's not also very hygienic – as your pet often jumps onto your bed with dirty paws after playing in the ground or any other outdoor area of your house.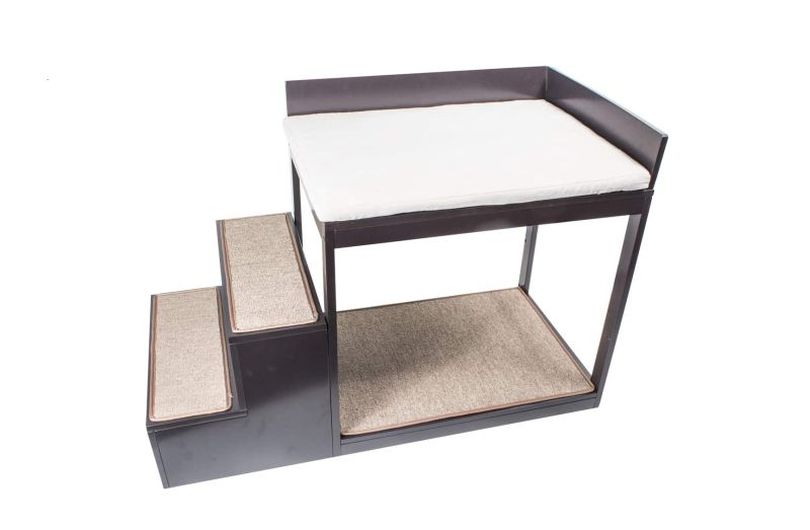 So, this multi-level pet bed is perfect for you to interact with your dog or cat, while offering them their separate space. This two-tiered bunk bed for pet is created to align with your bed's height, as it can be placed next to your bed.
It also boasts a separate platform with a comfortable mattress, which is easily accessible by the easy-to-climb treads. Underneath the sleeping platform, there is a space for your four-legged friend to hid or store their toys and other supplies.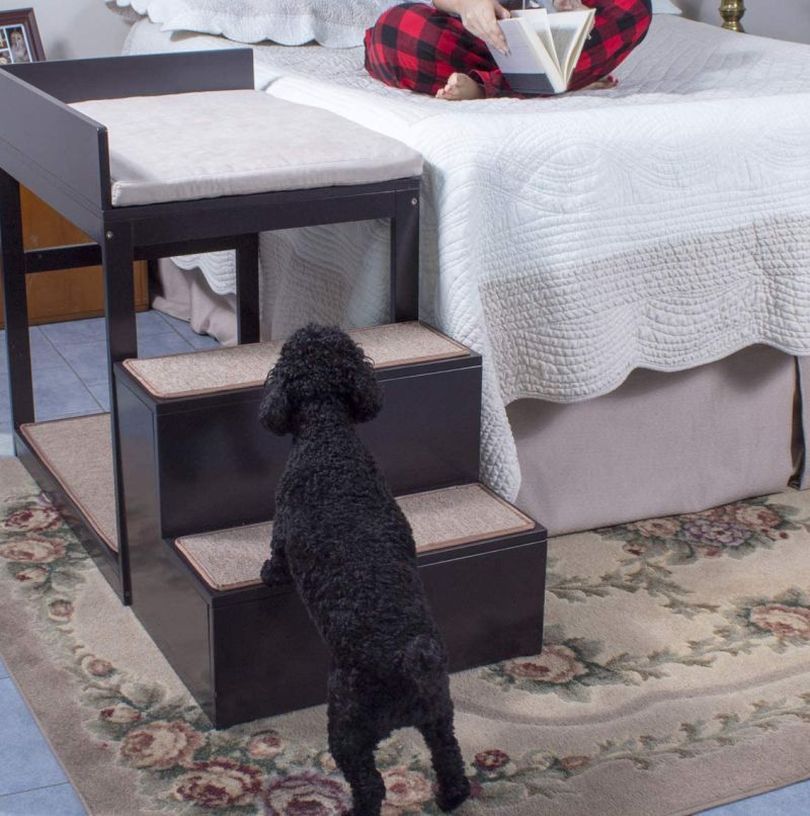 Boasting the cream-colored cushion on the top section, the pet furniture has an elegant polished espresso finish. Each unit has carpeted steps for smaller, infirm, or older dogs for climbing up to their sleeping area. You can even add safety bolsters on to the pet bed for preventing your pet from falling.
Measuring 20 x 43.75 x 29-inches, this unique pet bed is perfect for any bedroom space – be it small or large. It can also be used right next to your chair or couch, depending on the available space in your house or apartment.
You can purchase Penn Plax Buddy Bunk for $165 via Amazon and give a comfortable bed to your pet without compromising your personal space.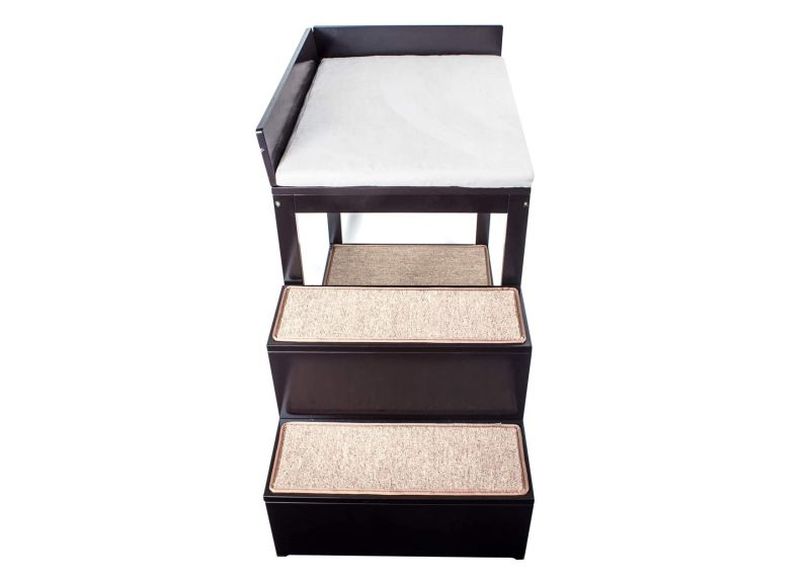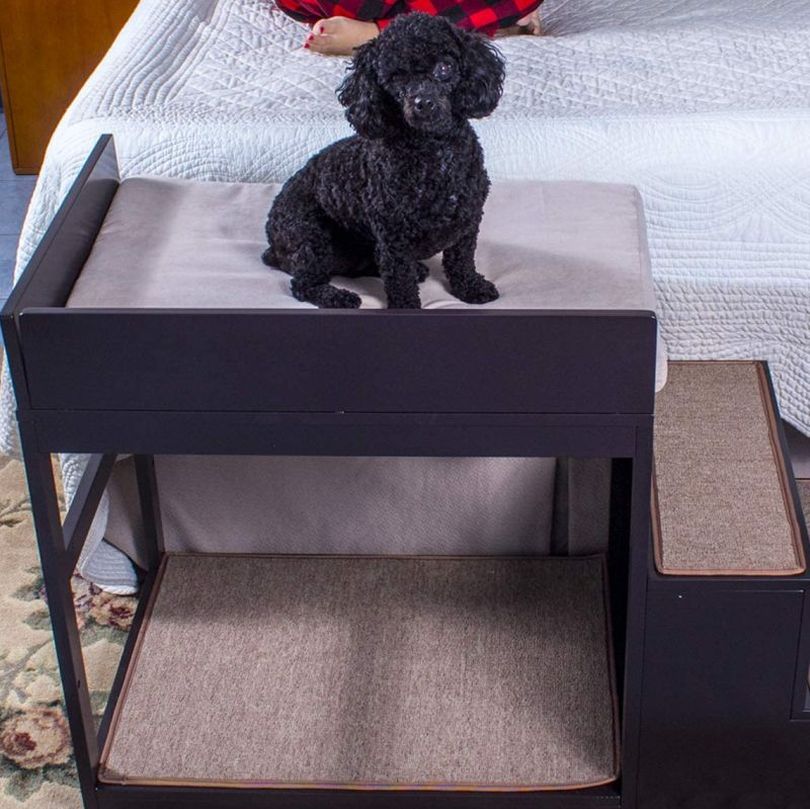 Via: Trendhunter