Stylish MDF Storage Walls by Adrià Escolano and David Steegmann
In modern homes, stylish home interior and storage spaces are very essential. Keeping that in mind, architects Adrià Escolano and David Steegmann have created entire MDF storage walls in two El Guateque apartments from the 1950s.
The project divides the three-story building into two separate homes. However, bu splitting the building space into either side became limited. So, both architects had to concentrate on creating sufficient open space inside the apartments. They even built stylish and discreet storage spaces using MDF panels.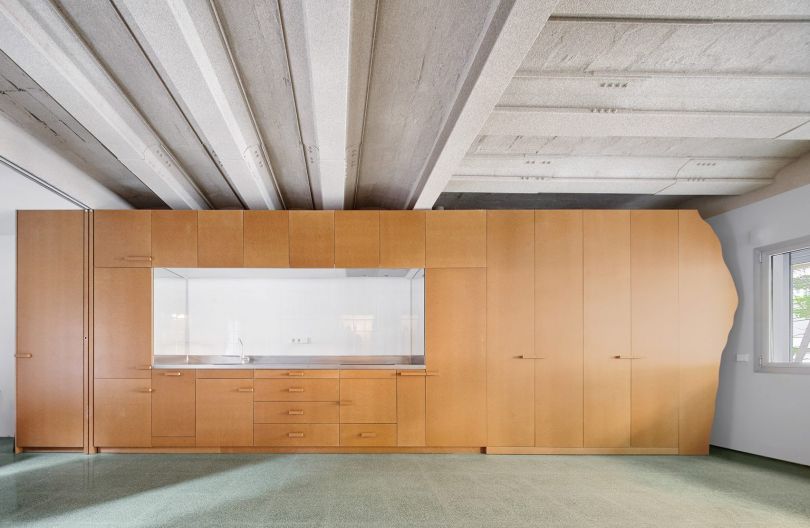 The storage panels feature jagged edges that vary on each floor, making it not only functional but visually-appealing at the same time. These storage walls divide the apartments into front-stage and back-stage areas.
Front-stage areas include the living spaces for sleeping, working, eating, and relaxing. On the other hand, the backstage areas offer private space for activities like bathing, cooking, and storage.
The uppermost floor has two jagged storage panels that slide open to reveal a shower. The ground floor has rugged edges running beneath the ceiling, whereas the first-floor storage wall boasts an uneven end section.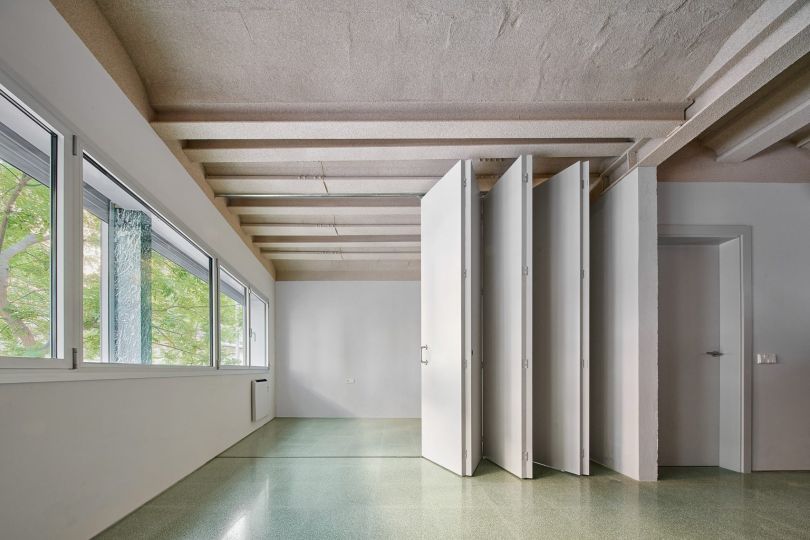 Geometries of the MDF storage walls are based on the study of broken marble slabs. Each design is cut using CNC cutting machines to push the limits of new design possibilities.
The second home is very versatile, as it includes both first and second levels. On the first floor, there's a partition of two spaces to form bedrooms. The largest bedroom includes concertina-style screening. The upper level has a master bedroom suite that opens up to a rooftop terrace and pool.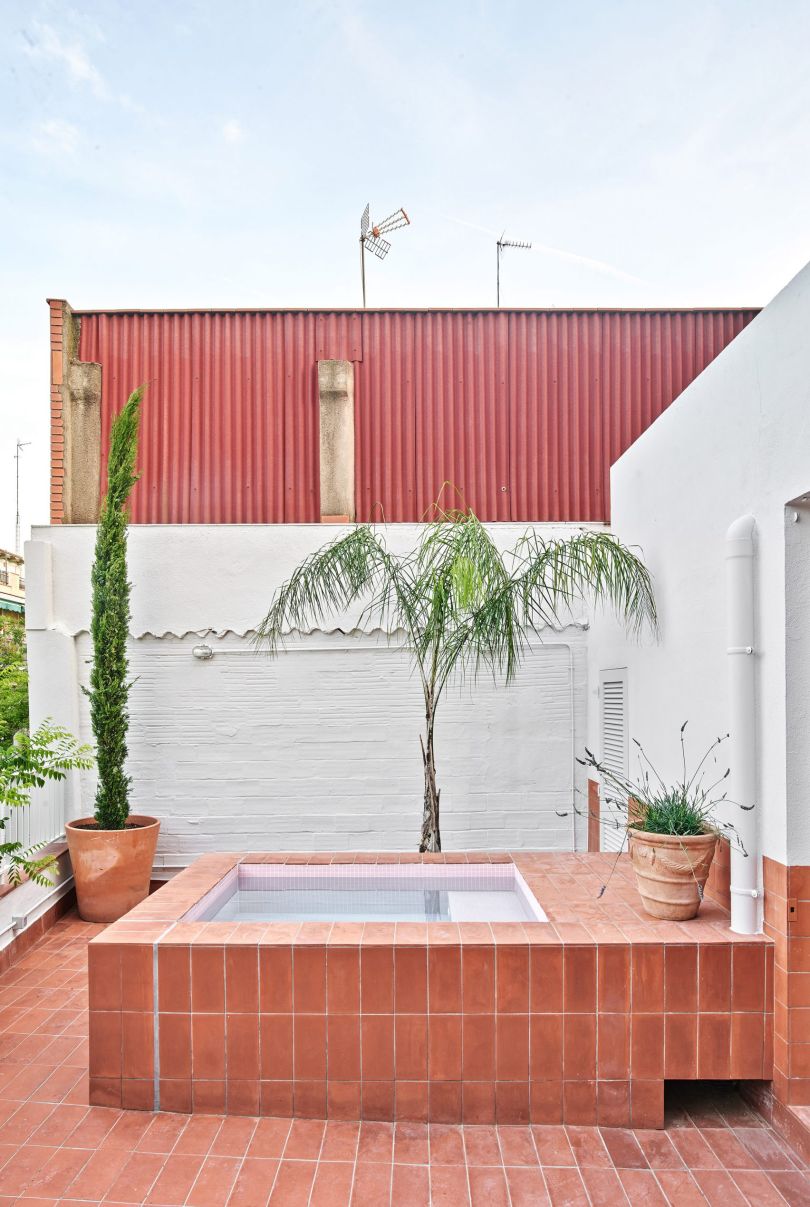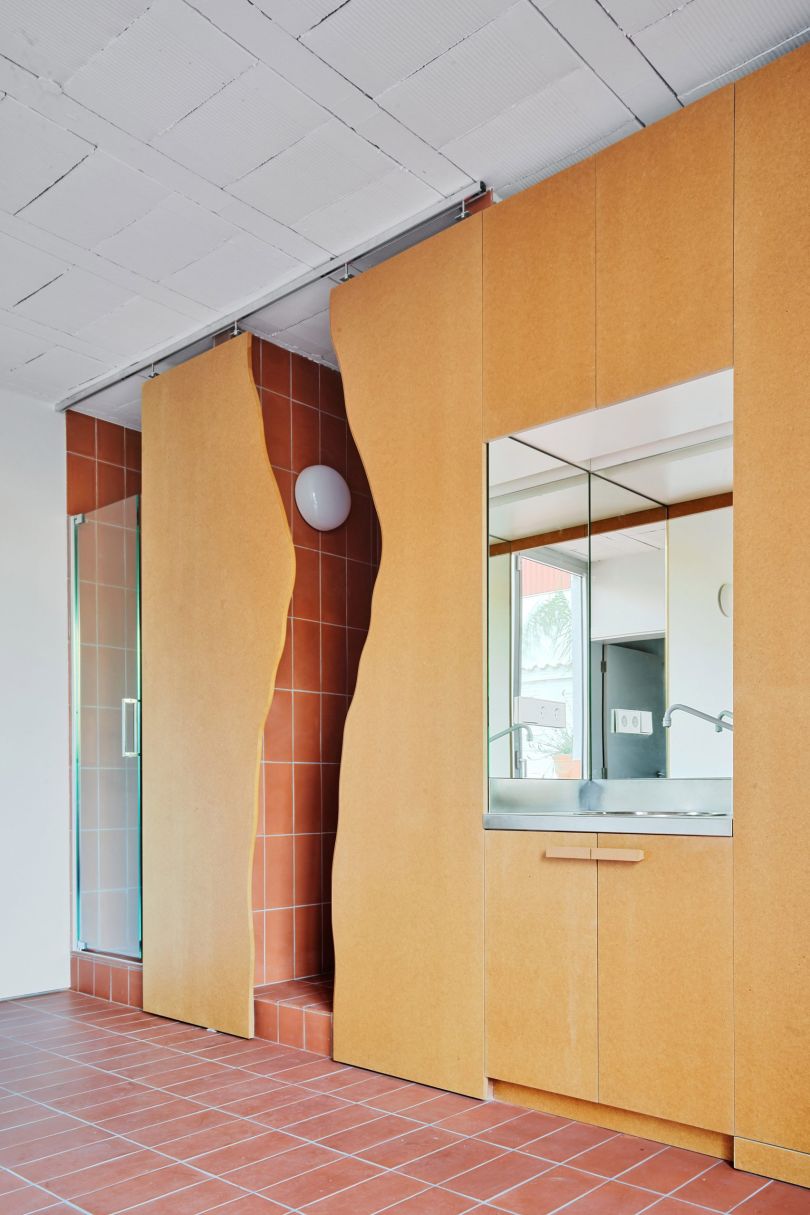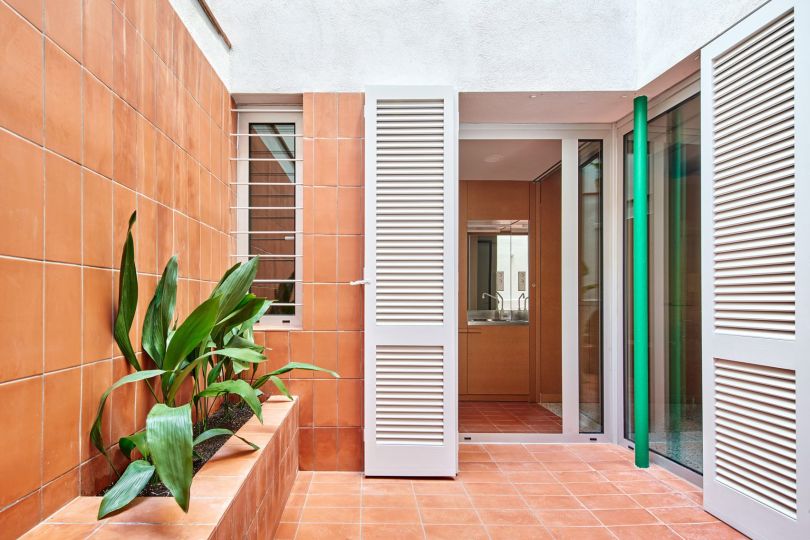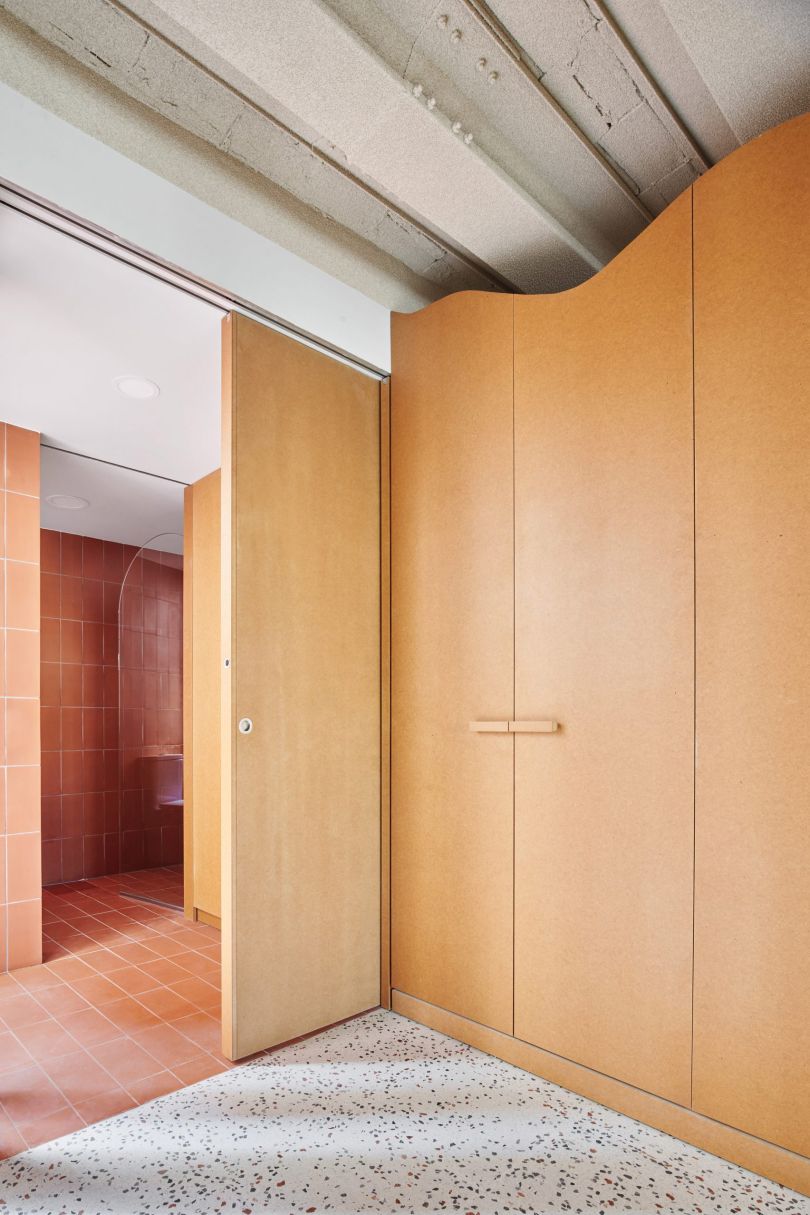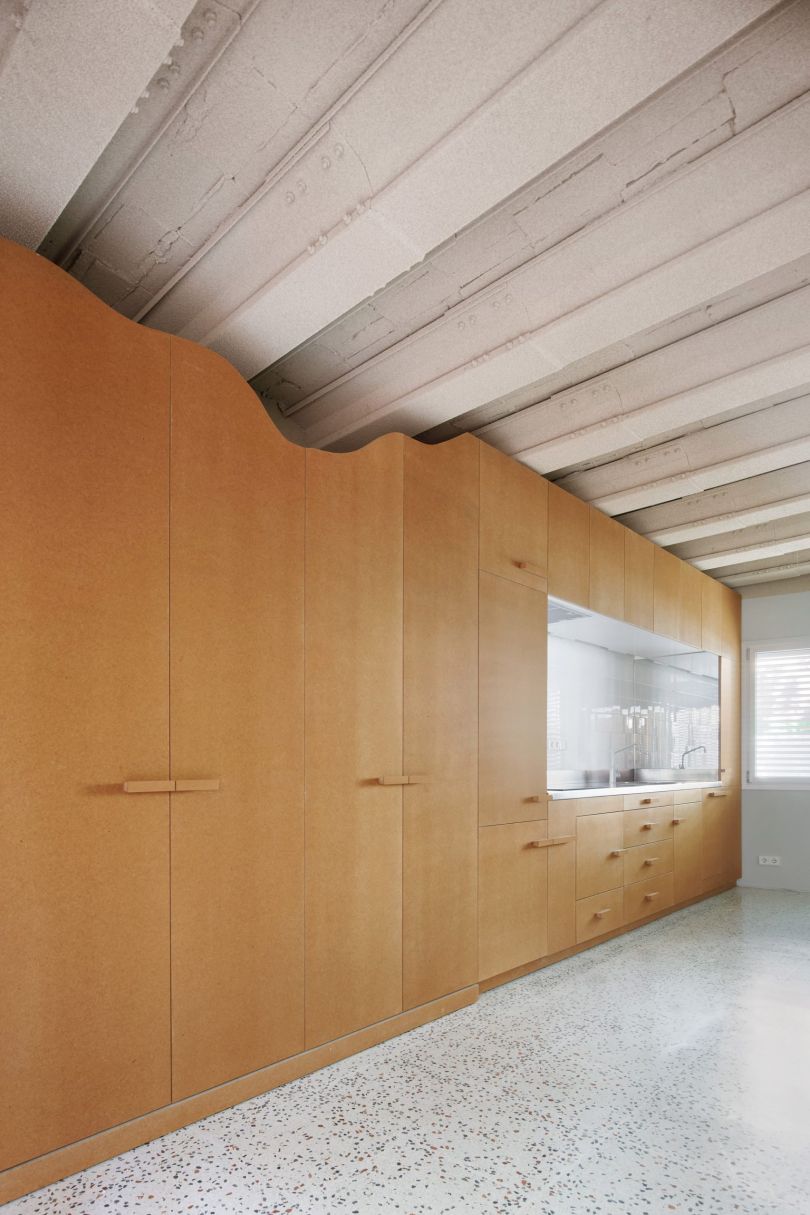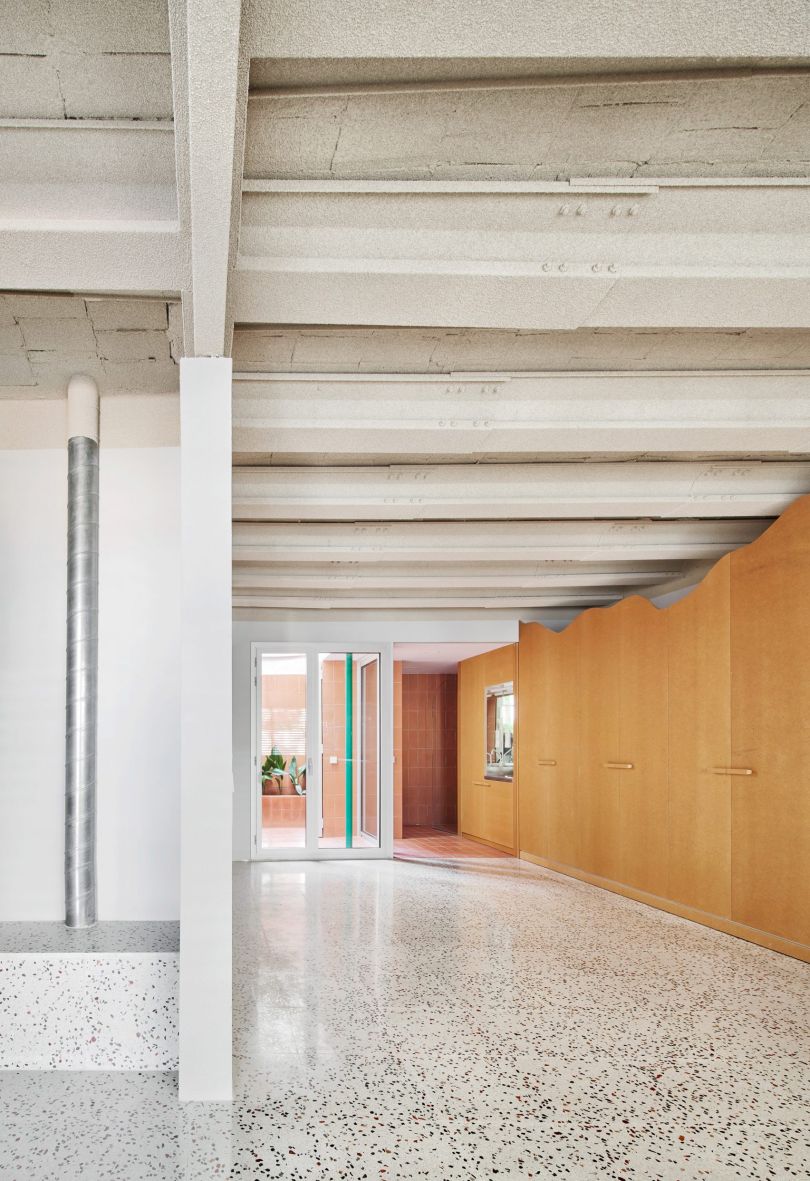 Via: Dezeen