This Tiny House Includes Walk-In Hot Tub for Spa-Like Experience
Over the years, we have seen so many tiny house designs from double-story towable homes to roaming music studios. However, Melbourne-based architectural firm Movable Roots has created a completely ingenious tiny home called the Culp that features a very distinct feature – a walk-in hot tub. So, you can even relax and enjoy a spa-like experience in the comfort of your home.
This 500-square-foot tiny house on wheels boasts a two-tone metal exterior. The entrance of the house is through a screened-in porch, which is designed to relax in the outdoor area while enjoying a hot cup of coffee.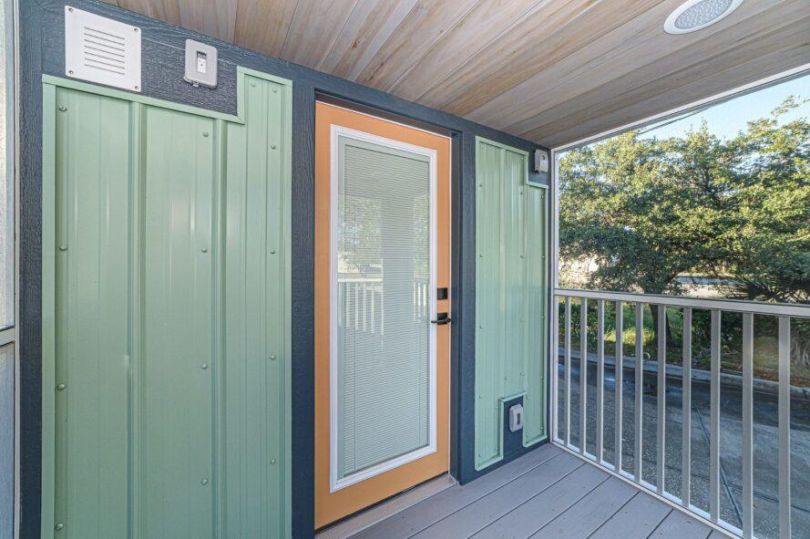 The interior is fresh and modern with white walls and plank-style cork flooring all across the living space. The living space also has minimal gold and aqua accents to add character to the interior. In the living room, there's enough space for a sofa, low-lying gas fireplace, and flat-screen wall-mounted TV.
There is also a galley kitchen that consists of standard-sized appliances. Across the kitchen, you can find stairs alongside the wall. The stairs lead up to the two lofts with double storage space. The lofts can be customized as an office, storage area, or guest room. However, the main bedroom I in the back end of the tiny home.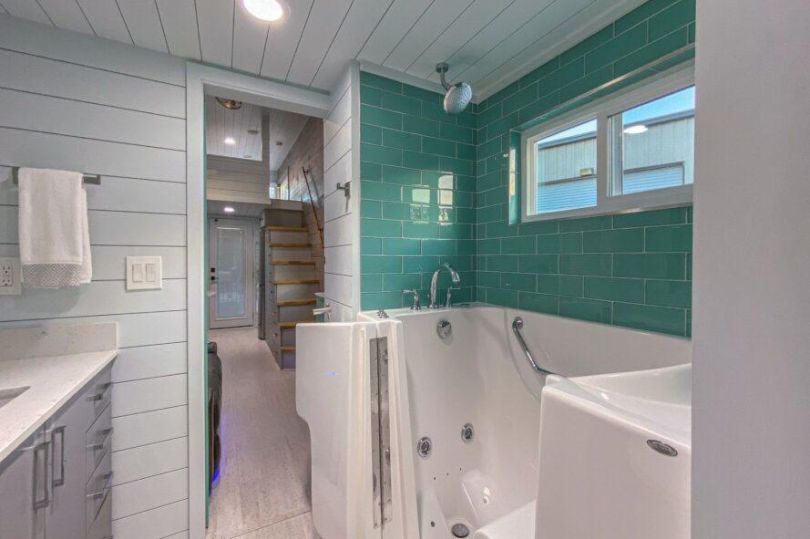 In between the bedroom and the living room, there's an impressive bathroom with a walk-in hot tub which is a rare feature found in tiny homes. You may check out the entire tiny house in the images below. Also, share your views about this amazing tiny home with a walk-in hot tub.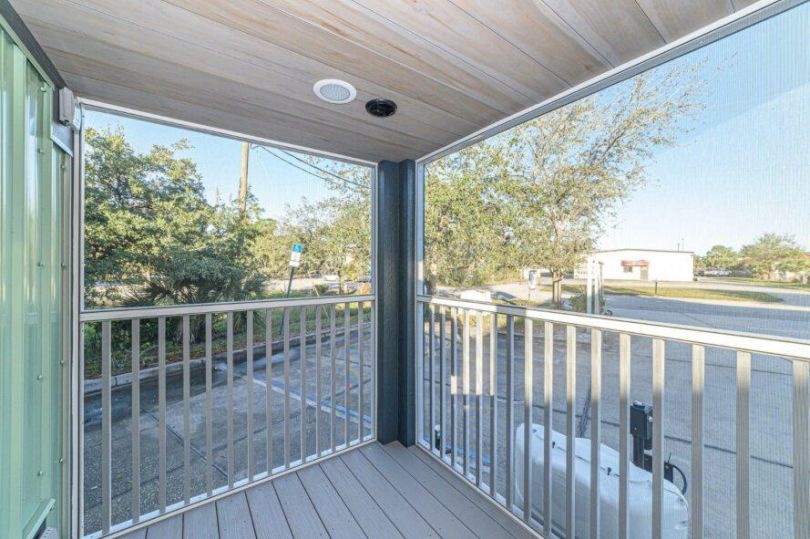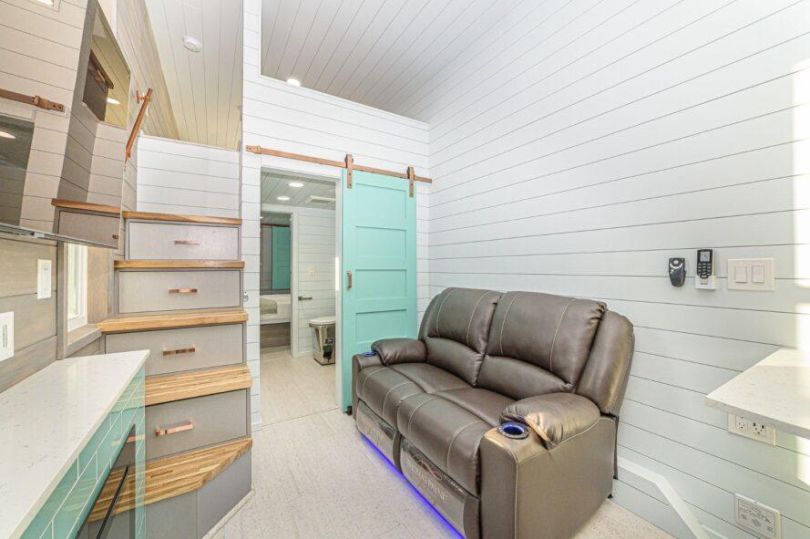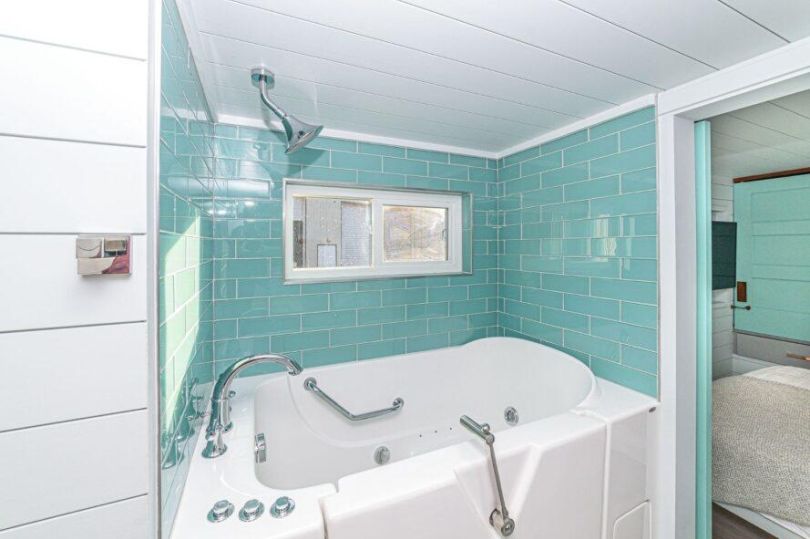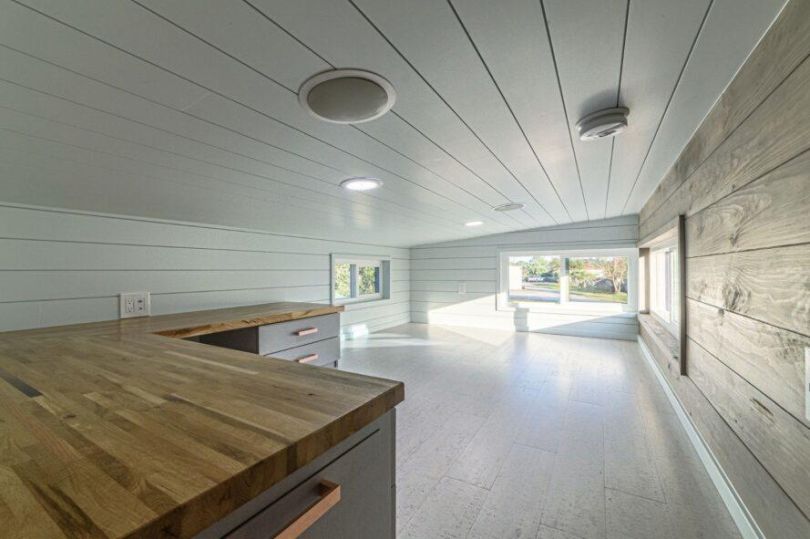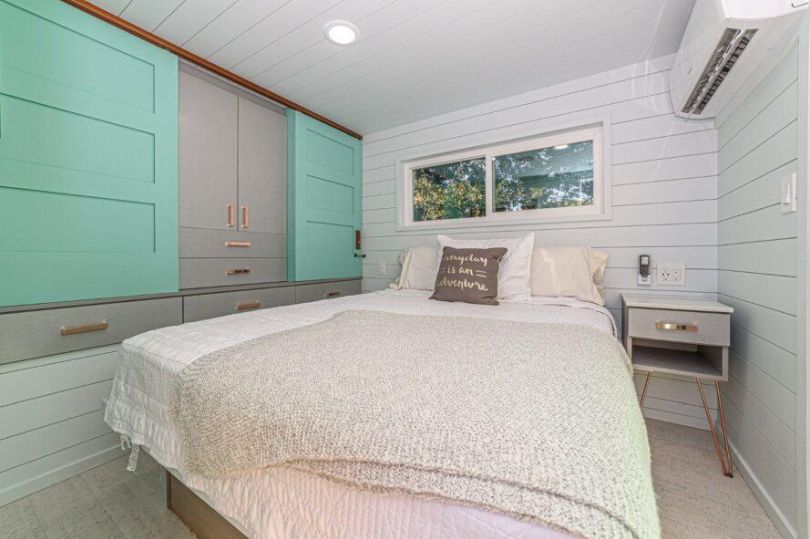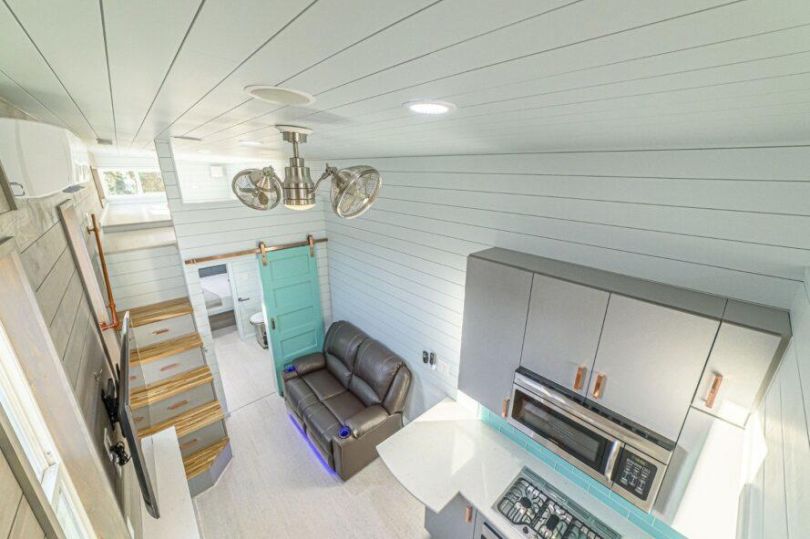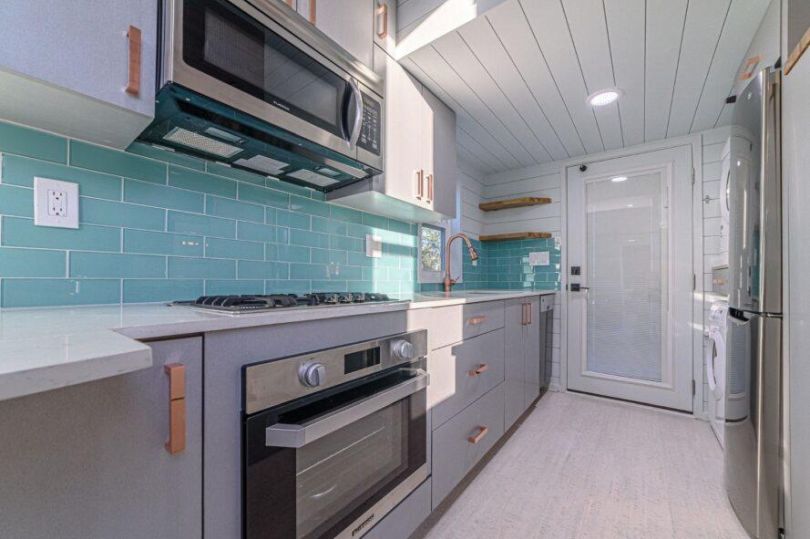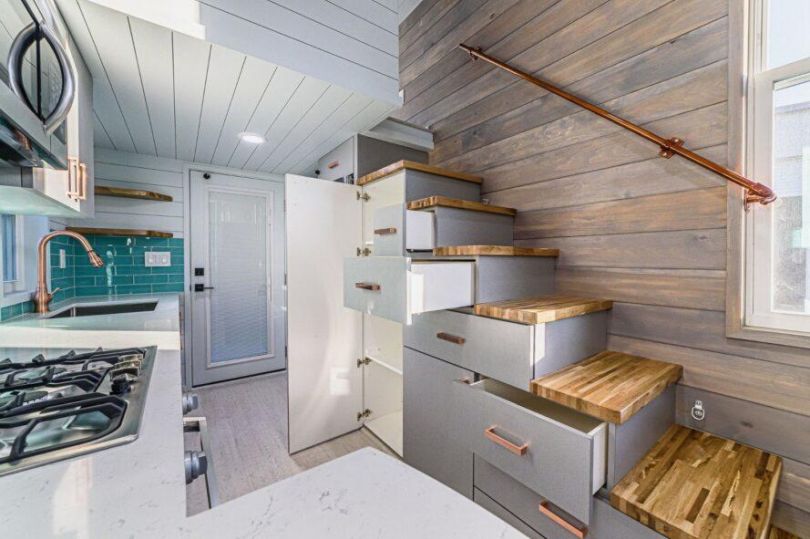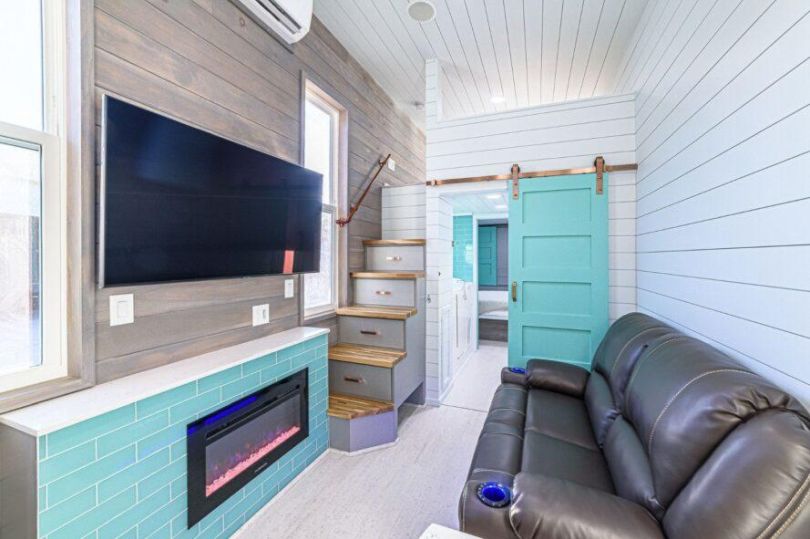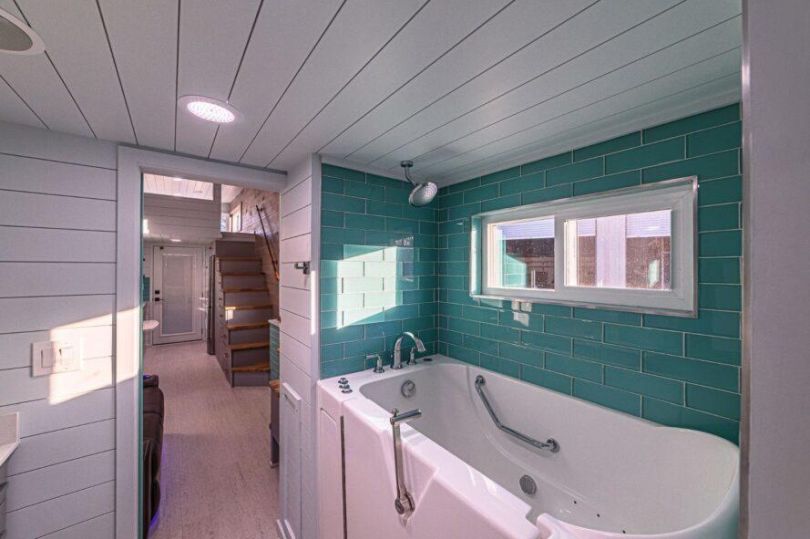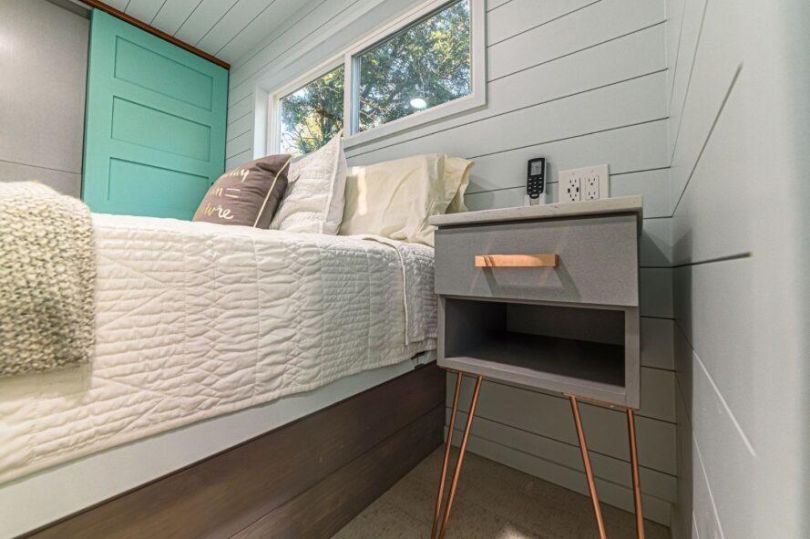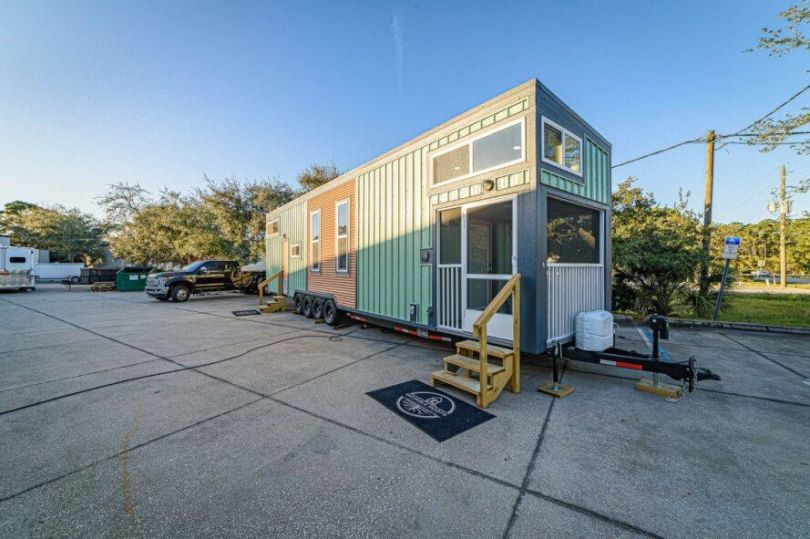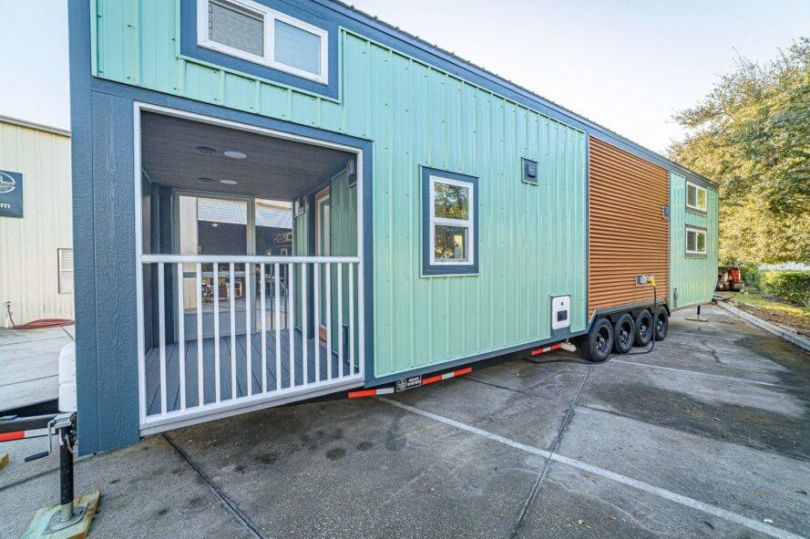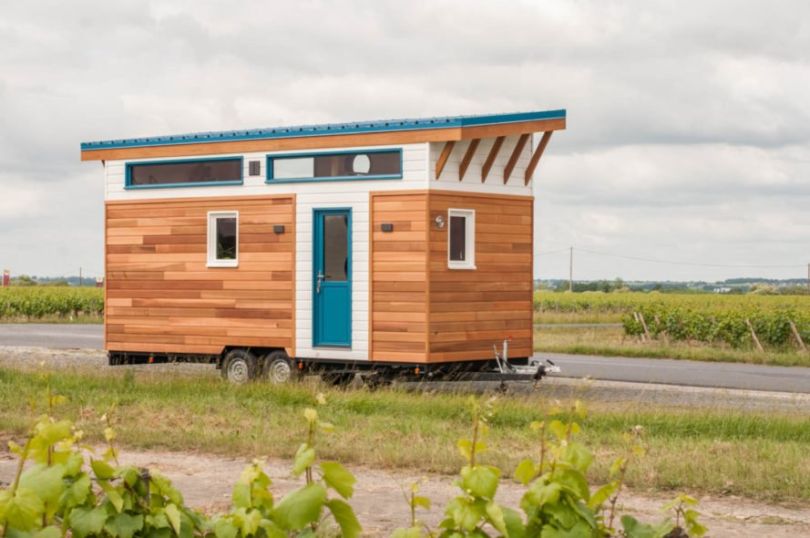 Via: TinyHouseTalk